Travel Agents + Travel Agent Technology = Exceptional Service
Experienced, local travel agents deployed around the world underpin a superior experience for those using TripActions. Powered by proprietary technology like TravelXen, agents have contextual knowledge of an itinerary before a call or chat is even placed, giving them unique tools to deliver the fastest support. And for high-end, tailored service, Reed & Mackay travel agents provide an unparalleled level of support.
93%+ traveler satisfaction
no cost travel agent support
Blog: Reed & Mackay joins the TripActions Team
TripActions + Reed & Mackay Agent Support
Support is the foundation to any corporate travel and spend experience, and TripActions has invested heavily in building a network of experienced live agents and proprietary technology that can service any client of any size from anywhere in the world.
Agents receive meticulous training to meet the needs of the modern road warrior, providing proactive itinerary management, guidance on local travel restrictions and more. Additional, tailored services provided by the Reed & Mackay network are further available for clients that prefer high-touch support.
With offices and agents around the world, TripActions provides comprehensive support to international clients. From small business to enterprise and from local to global, TripActions always has an agent on standby to provide support.
Personalized Assistance
TripActions traveler support is readily available to travelers on web and mobile, 24/7 365. With the click of a button, travelers have access to personalized assistance at every stage of their journey, whether they are at home or even on a flight. From booking a trip to making last minute changes, travelers just need Wi-Fi or cell service to access a live agent directly from their mobile phone or personal computer.
TripActions chat and call routing is powered by machine learning technology, offering travelers assistance from local specialists all while experiencing greater than 93% satisfaction.
The TripActions Difference
TripActions equips experienced agents with all of the tools needed to keep travelers ahead. It all starts with proprietary technology like TravelXen—which provides contextual insight into details of the booking and where a traveler is—before the agent even picks up the phone. The result? A faster and superior traveler support experience. This unique technology advantage is augmented by agents with extensive training and knowledge to support every traveler's needs.
TripActions has also invested deeply in premium servicing for high-touch and enterprise clients. Enterprise support teams provide dedicated service while premium travelers enjoy high-end service delivered by the Reed & Mackay network.
Unique Chat Technology to Improve Resolution Times
Travelers have access to chat context buttons which provide accessibility to self-serve flows and deliver additional contextual information to agents—speeding up support handle time. With 2-step context buttons, travelers are able to explain their issues quickly and agents are able to bypass context-gathering questions, ensuring travelers are assisted quickly and accurately.
Travel Agent Tools - TravelXen
Travel agents around the globe have access to TripActions TravelXen, a proprietary product developed to offer TripActions employed agents real time access to each traveler's user profile, expense information, travel preferences and gives them access into their booking search history. By creating TravelXen in house, TripActions agents have complete access to all travel and expense information logged in both the Travel and Expense platforms, allowing agents to quickly provide world class service.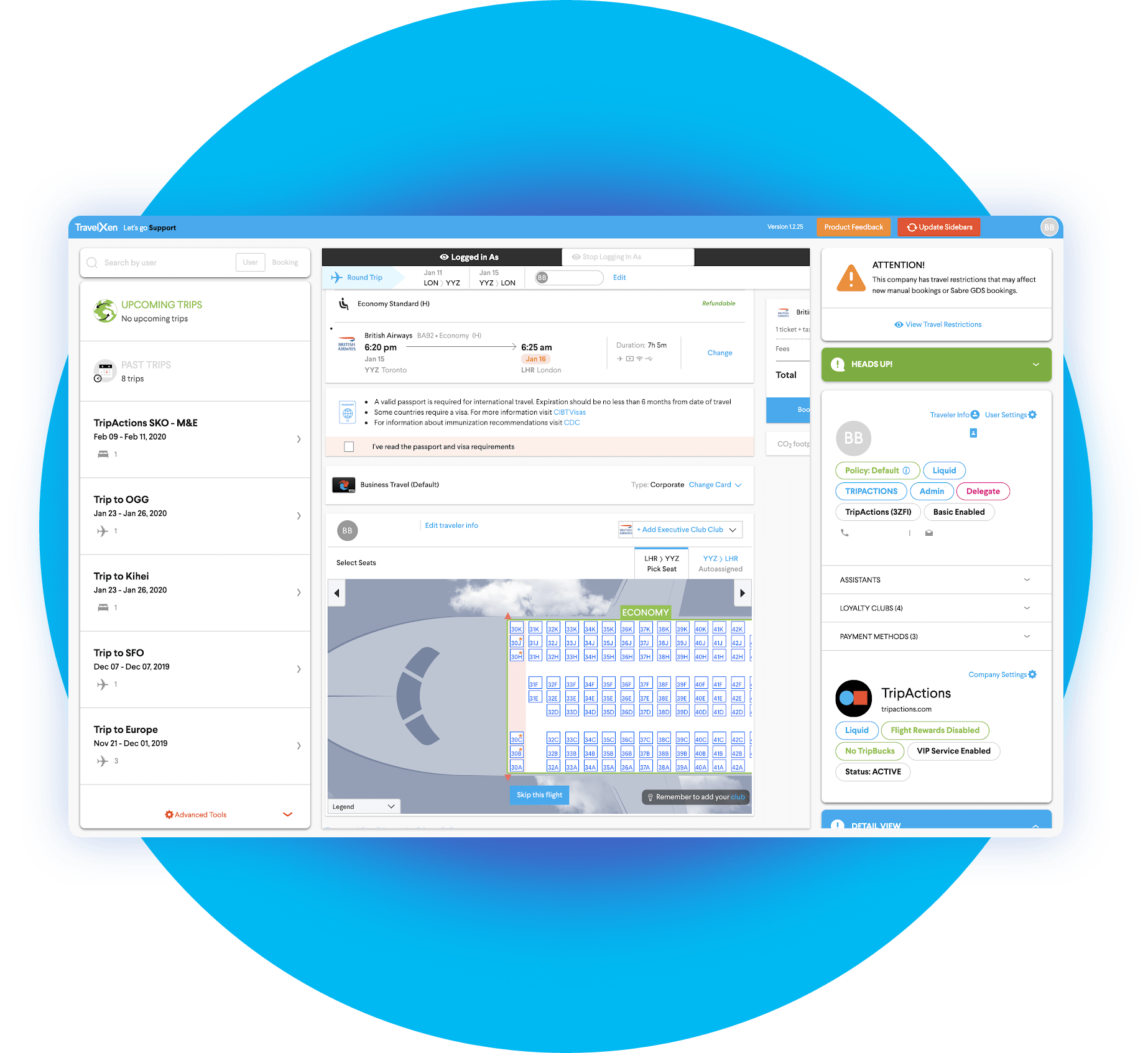 Chat Support
To support travel and TripActions Liquid™ expense users, the TripActions chat system was developed entirely in-house. The product built completely on the cloud-based infrastructure of Twilio Flex enables agents to assist users seamlessly and with the right context, saving precious time for all parties involved.
The investments with Twilio Flex and TravelXen eliminate the issues that arise when multiple external products are tied together piecemeal to provide support. The technology is designed from the ground up to offer travelers and expense users seamless communication flow, ensuring that problems are resolved quickly and accurately.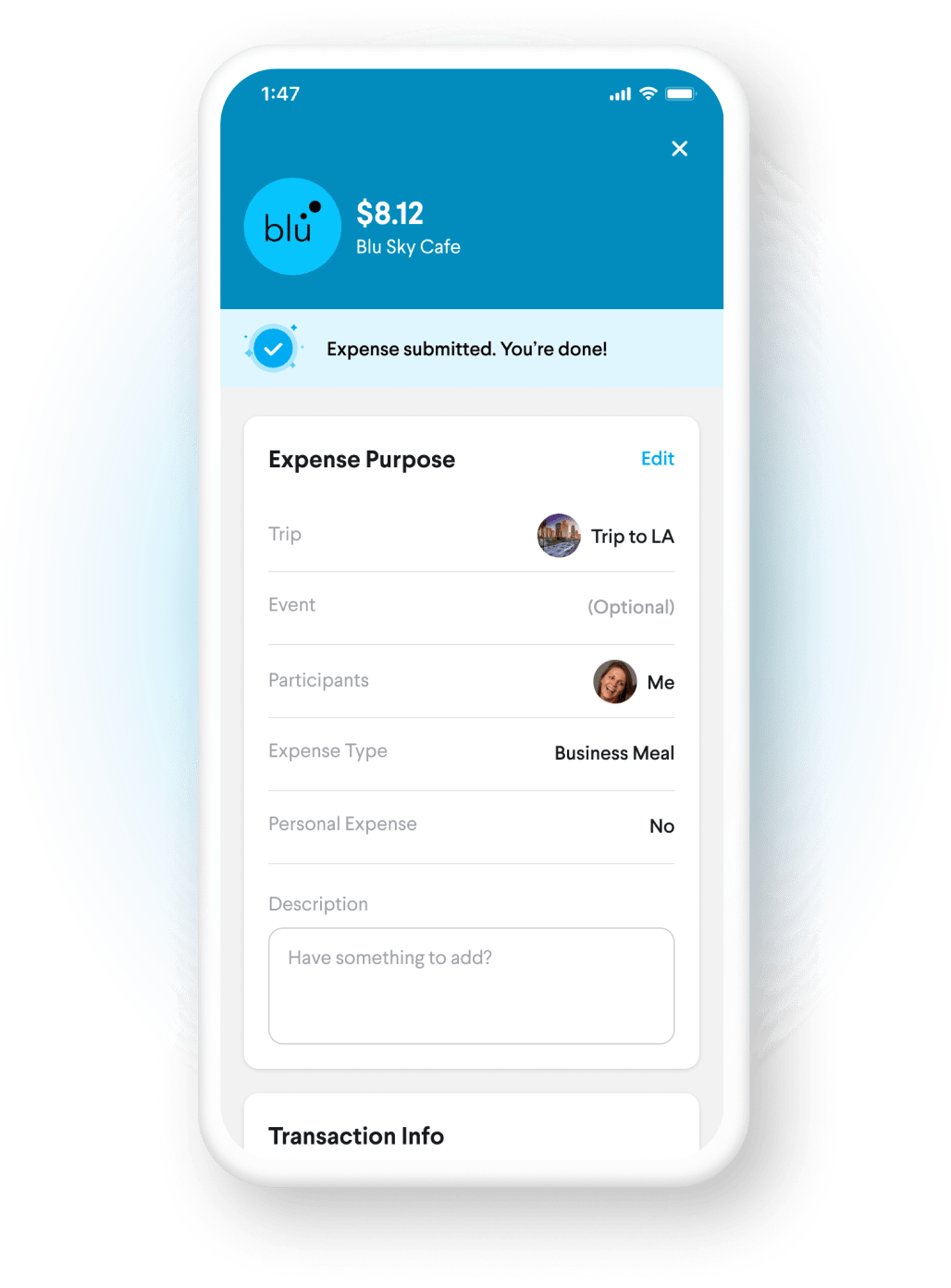 Take your travel management expertise to the next level