Empower Leaders to Protect Their Traveling Employees
TripActions delivers the real-time data -- paired with flexible travel and expense management tools and global 24/7/365 expert travel agents -- to empower travel, HR, operations and risk leaders to protect their traveling employees. Location-specific health and safety data, along with airline and hotel safety and hygiene protocols, are presented in the TripActions Dashboard, booking flow and online itineraries to equip travel leaders and travelers with the data they need to assess and ensure the safety of travel.
We're so passionate about the traveler experience and empowering the world to get back to business safely that we've made this data available to the public at no cost in our TripActions Business Travel Recovery tool.

Live Traveler Map
The live traveler map helps travel teams monitor where travelers are in real time, along with where travelers have been over the last 24 hours and where they are headed. With direct access to travelers via SMS or voice, travel managers have the ability to communicate with travelers individually or en masse to share information to keep them out of harm's way.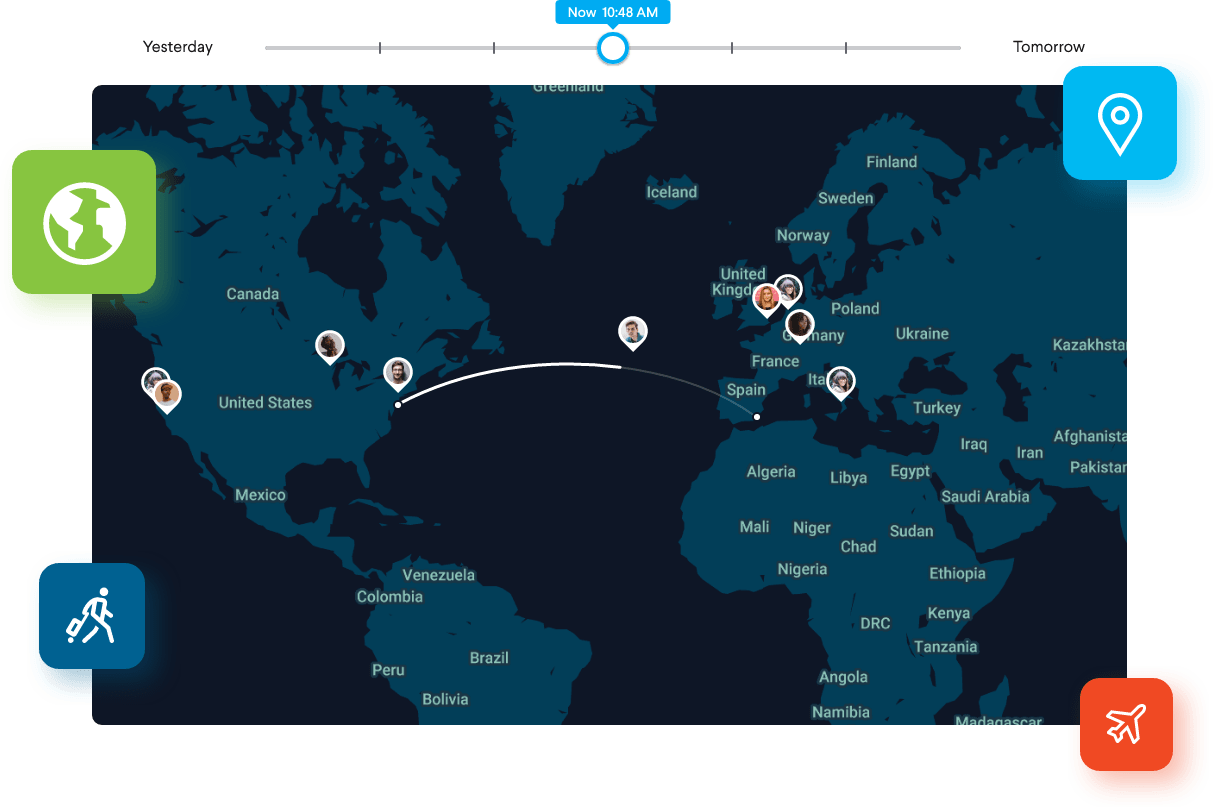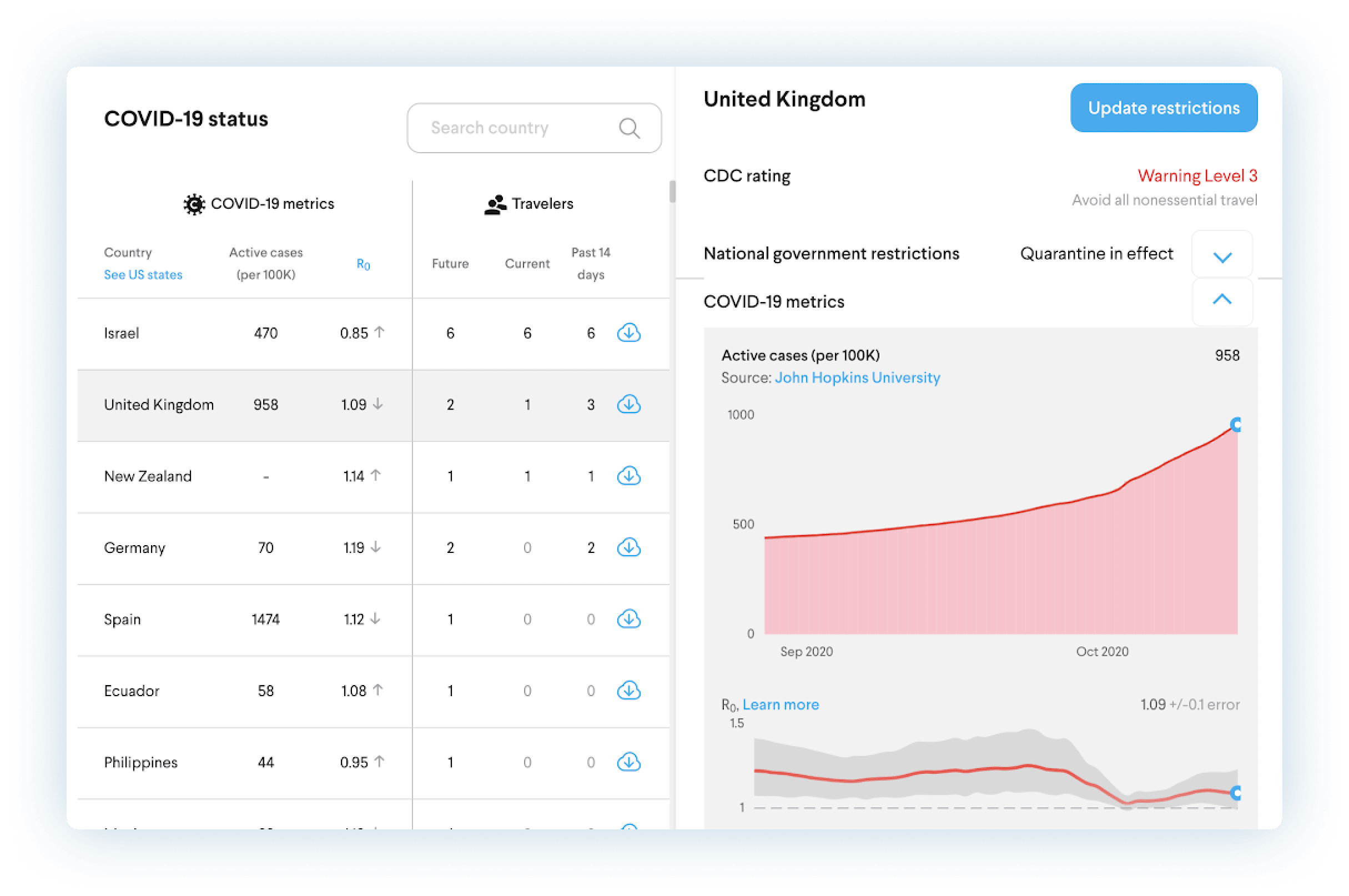 COVID-19 Report
The COVID-19 Report features aggregated data sourced from the CDC, John Hopkins and Henry Kaiser Foundation to provide travel-specific COVID-19 information. This health data, along with global TripActions booking trends and top booking destination regions, assists teams as they manage their travel policies to support travelers all around the globe.
COVID-19 information
Travelers are shown COVID-19 infection rates, local government restrictions, health data from the CDC & John Hopkins and airline and hotel safety and hygiene protocols before they book a trip. This information at checkout helps travelers assess the safety of their travel and helps them understand what to expect upon arrival. This data is updated daily and is available in the traveler's itinerary, offering real-time information even after a trip has been booked.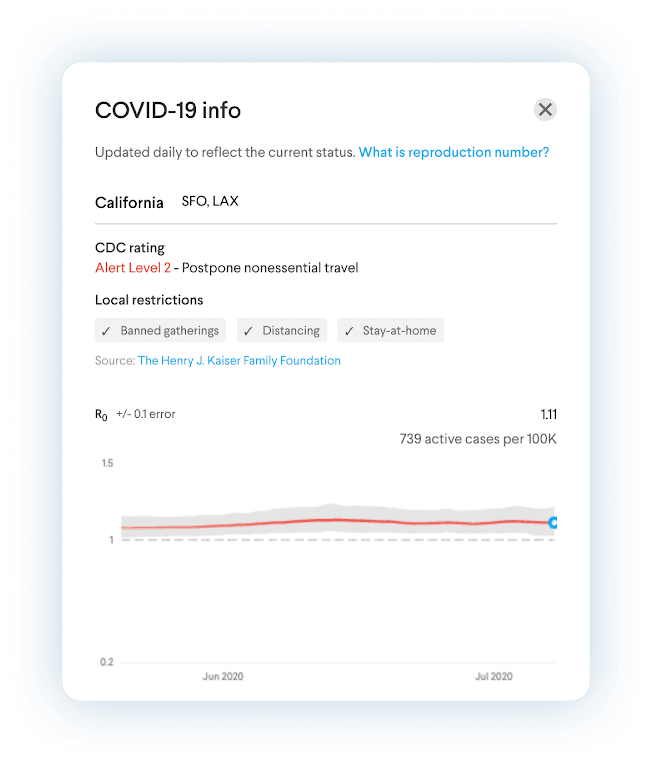 Air Travel Precautions
Travelers have complete visibility into the precautionary measures airlines and hotels are taking to keep them safe while they fly and sleep, respectively. To limit confusion at the airport and ensure travelers know what to expect, they will see content rich images outlining mask requirements, cleaning practices, cancellation flexibility, air filtration system details and more.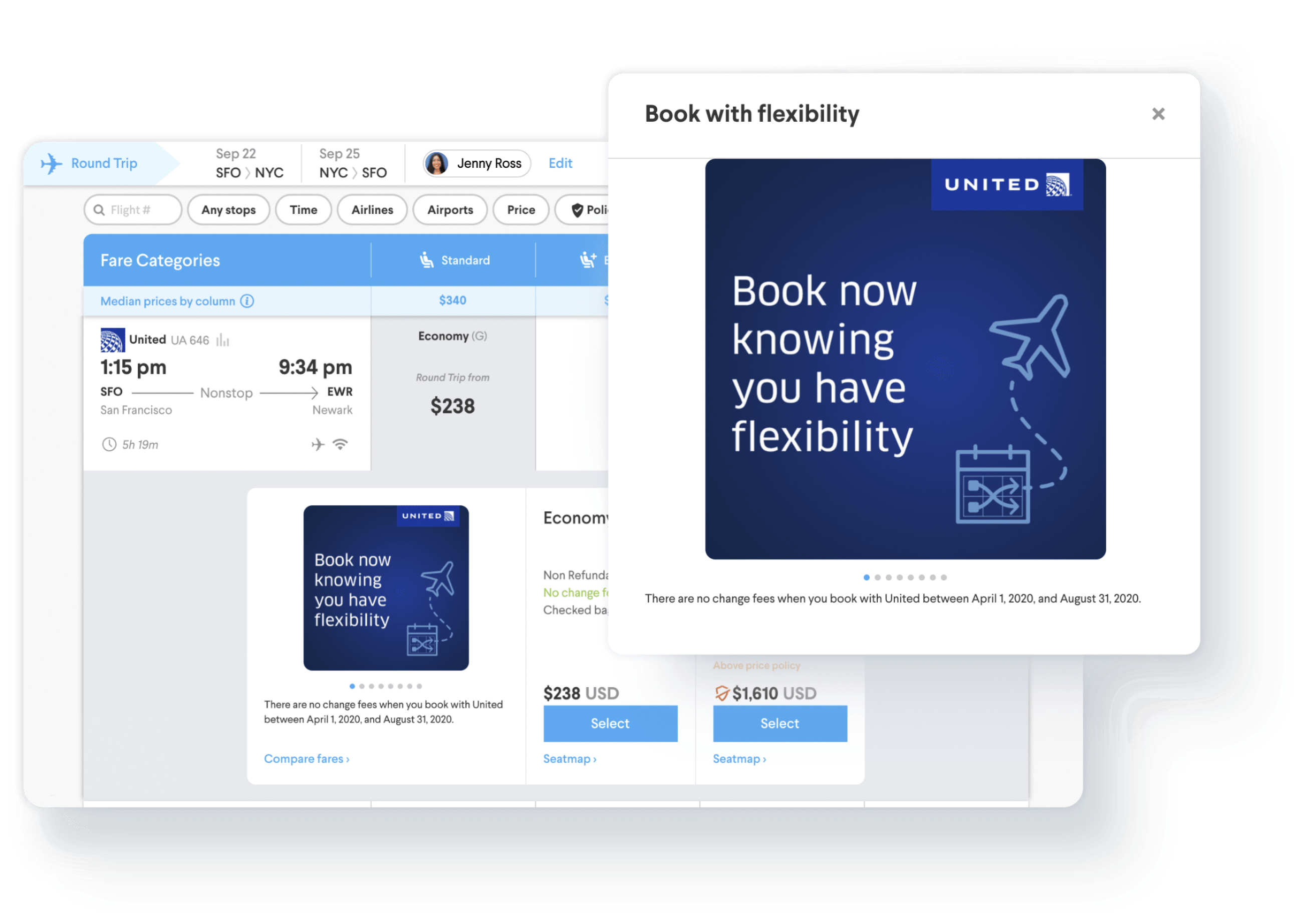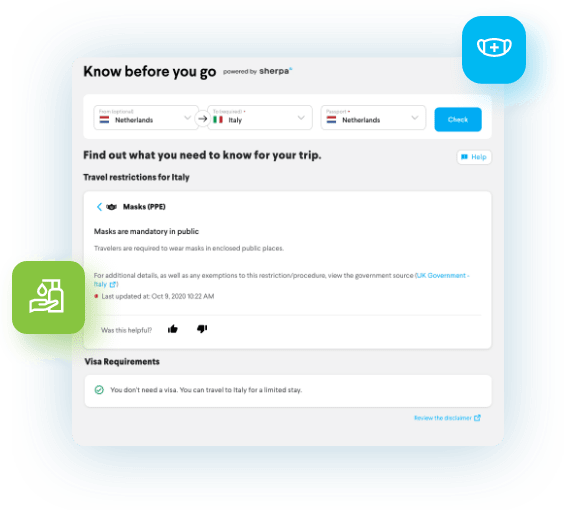 Destination restrictions and Visa information
All TripActions users have the ability to gauge international travel restrictions, destination safety precautions, Visa requirements and more directly from the trip search page. Through a partnership with
Sherpa
, travelers can even purchase a visa or locate an embassy.
Getting back to business safely with TripActions
As the world enters the nth week of WFH, we're all wondering when we can get back to business travel safely. Leveraging data, TripActions has developed new product features and functionality to help execs, travel leaders, and road warriors make decisions about the safety of travel as they start to book work trips.
Plus, with companies now holding thousands of dollars worth of unused tickets and waivers for cancellation fees, TripActions has automated the process to ensure your travelers use these credits in the booking flow to unlock this value.