All the deals travelers could want in one platform
TripActions sources competitive rates from a diversity of providers and negotiates for exclusive deals. With access to thousands of discounted business-focused travel offerings, bundles, special direct supplier rates, and even consumer-focused rates, TripActions brings all the deals travelers could want onto one platform.
Up to 25% off the best available rate with amenities included at 30K+ hotels globally
Special member rates and additional discounts when bundled with an air, car, or rail booking
Rates from consumer websites, like Expedia and Priceline.com
Unique discounts on published fares with major carriers around the world
Access to 150+ low-cost carriers at no additional charge
Special saver fares and bundled offerings
Up to 10% off public rates with major agencies around the world
Access to highly competitive consumer rates
Travel Consulting
TripActions negotiates, supports, and manages your corporate discounts on a constant basis to ensure you are getting the most out of your corporate negotiated discounts and overall travel programs.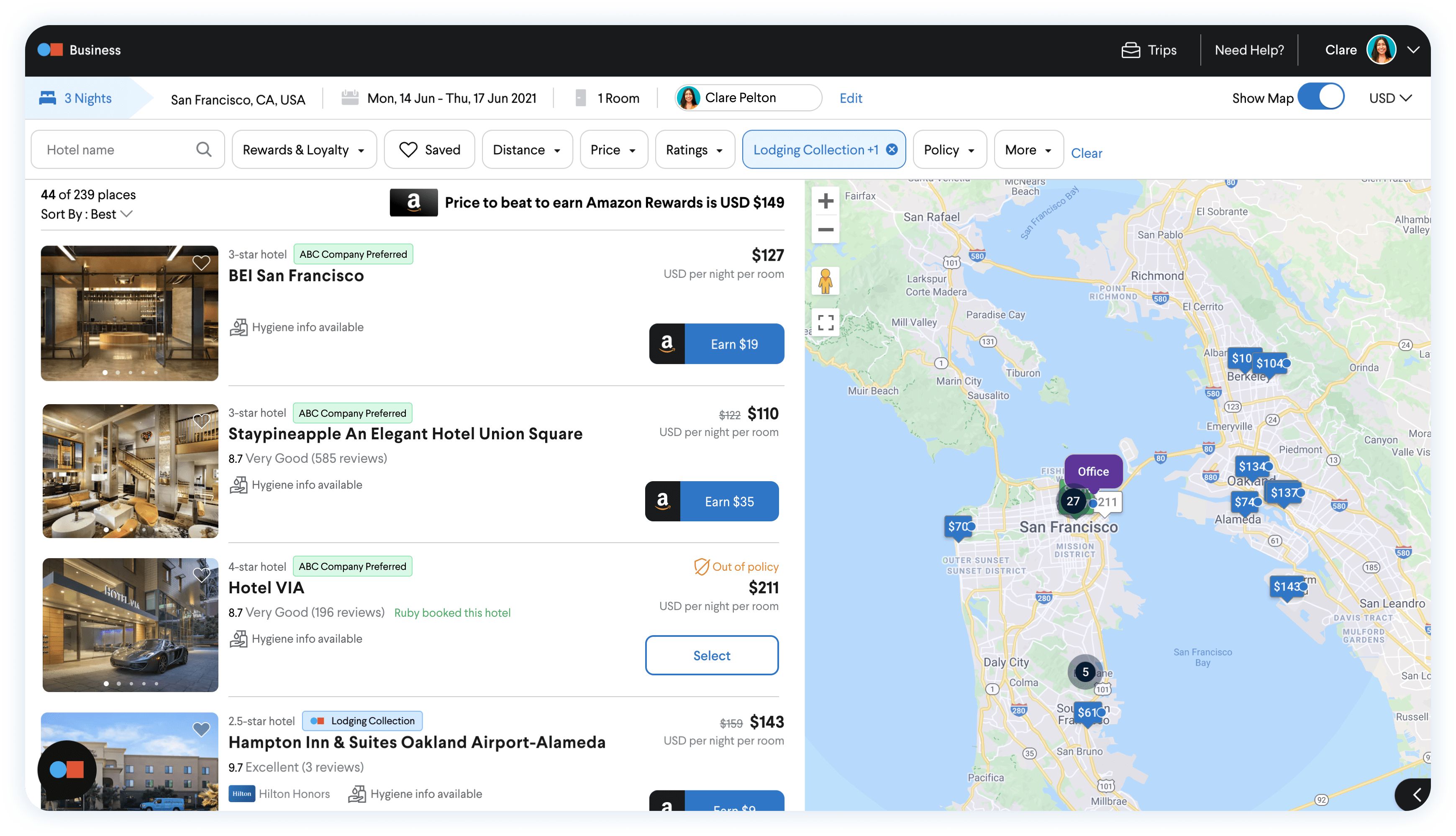 Straightforward, Comprehensive Policy Tools
Modern companies need a global travel program with easy-to-set and adjust policy controls for every market they serve. They need insight into fair market values around the world, and the ability to influence more responsible travel spend. Travelers need clear visibility into travel policies and to understand how to best support program savings. Easily adjust policy settings by:
Employee groups

Destination

Location

Cabin class

Star rating

Flight length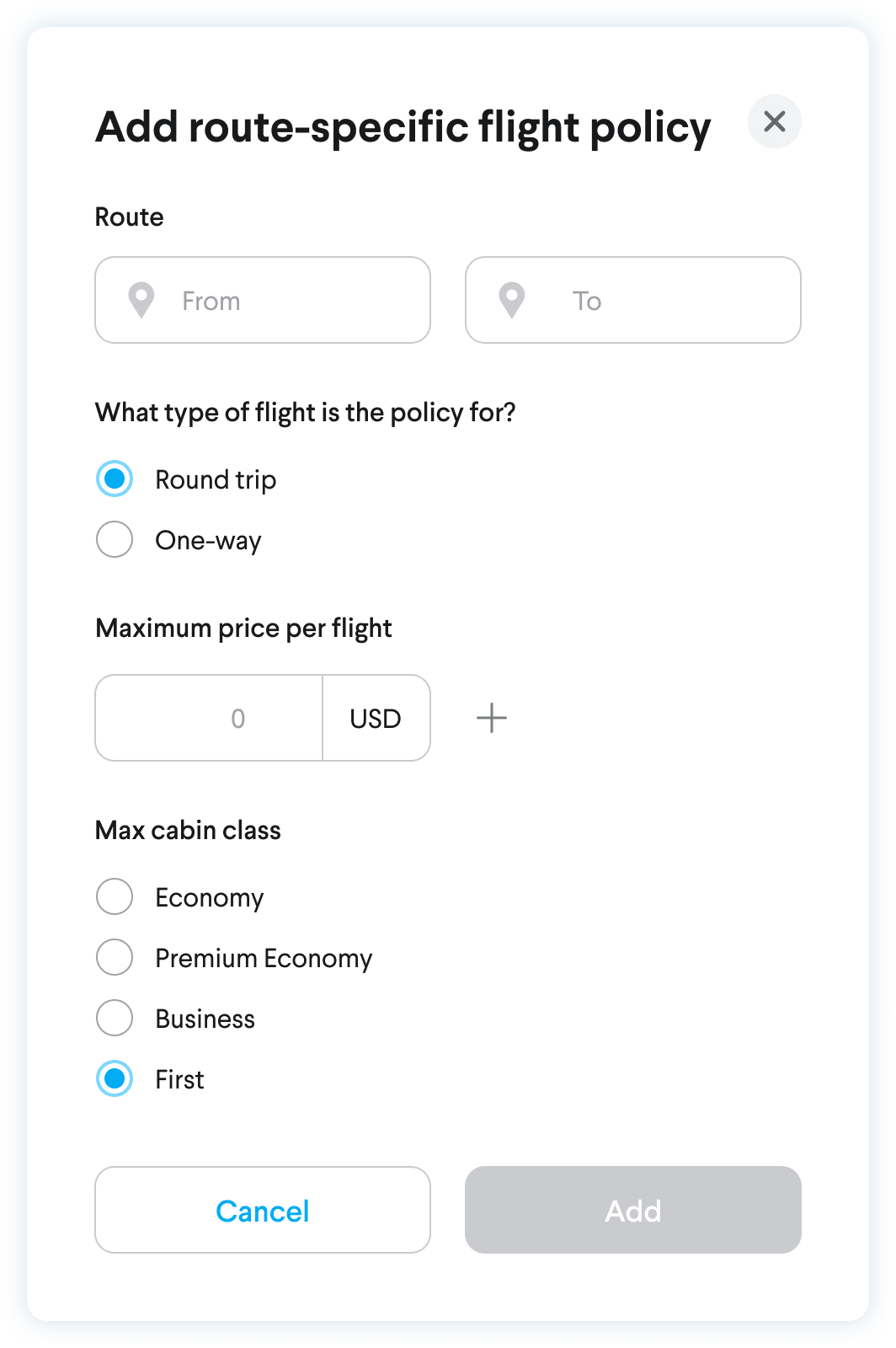 Clear Policy Messaging to Travelers
With TripActions, travelers never have to worry about whether a booking is out of policy or not, because we make policy guidelines clear at the time of booking. Travel managers can feel confident that their travelers always have the resources they need to make well-informed booking decisions.
Price to Beat
TripActions' booking tool features a proprietary algorithm that determines a fair market rate resulting in a dynamic, real-time benchmark that is set for every booking made. Travelers are rewarded for beating this fair market calculated rate, and companies are rewarded with an average savings of 26% on lodging alone.
TripActions' booking tool calculates a fair market rate each time a booking takes place. That means a real-time, dynamic benchmark is set for every traveler on every booking.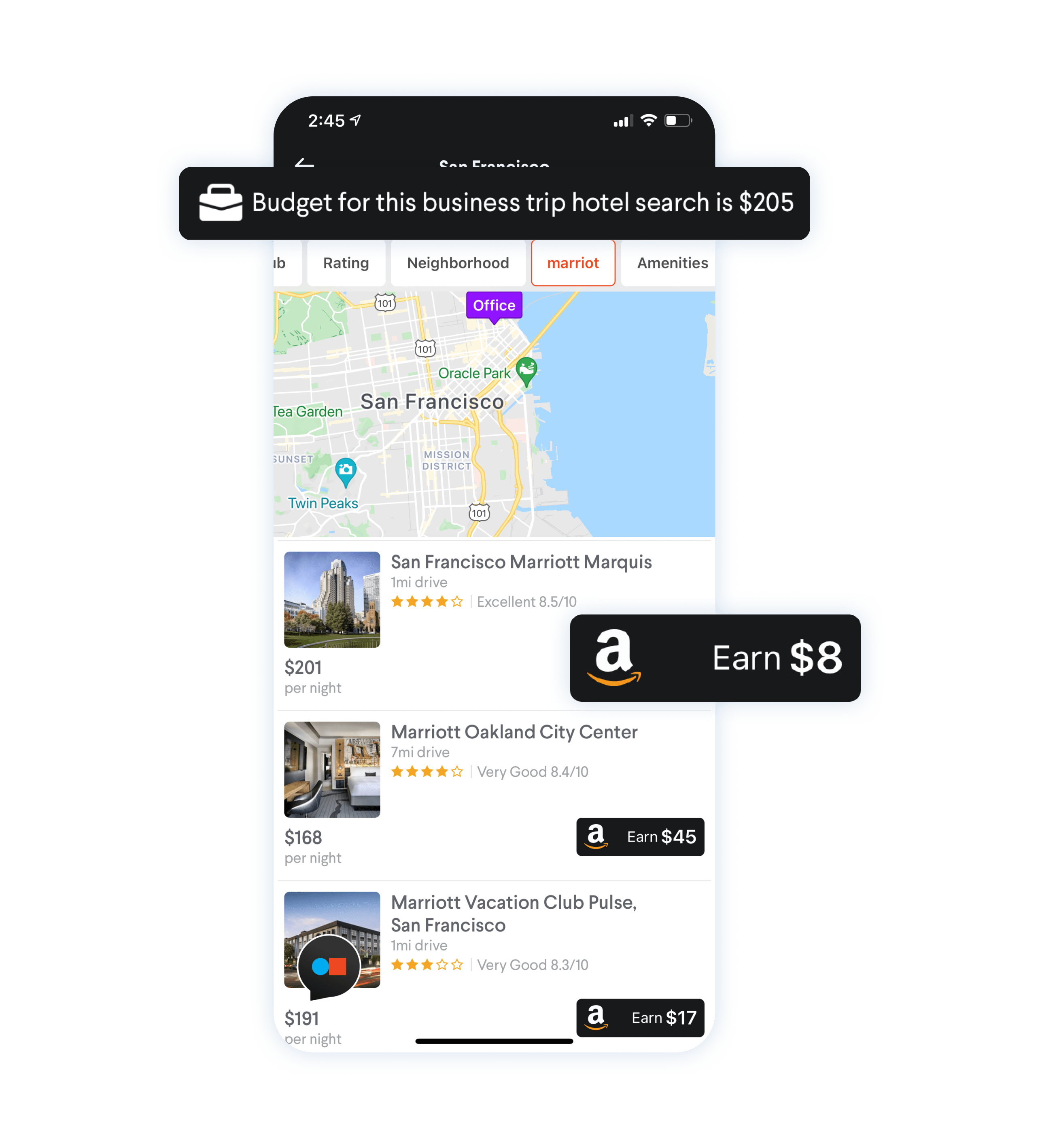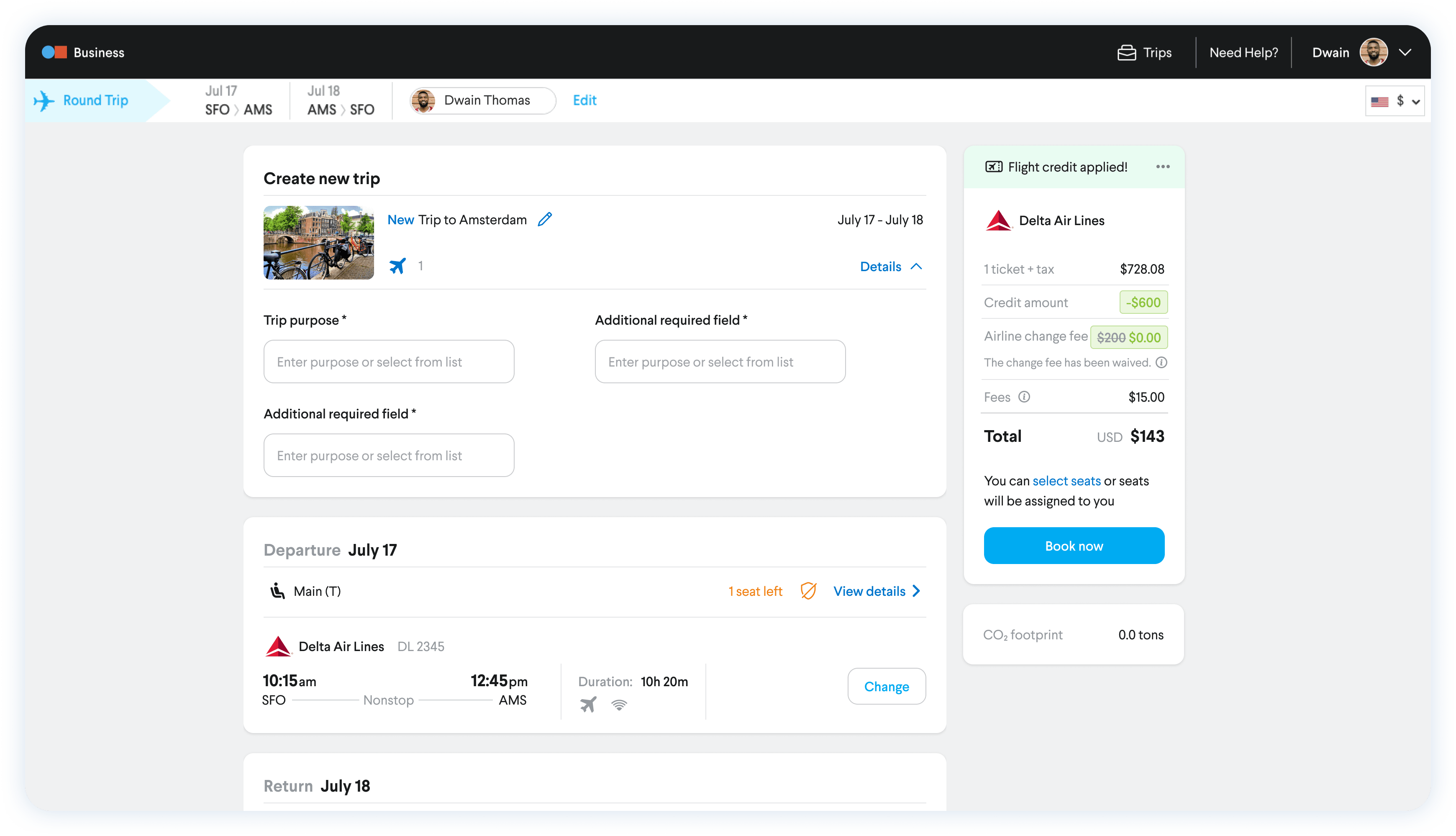 Stay Within Travel Budgets
Make sure all the money your business spends is put to the best use. TripActions helps companies reclaim credit - including unused tickets - and apply funds with an industry-leading automated credit application that reduces wasted travel spend.
Unused Credit Automation
Reclaim thousands of dollars of unused credits to offset travel spend. TripActions can transfer unused credits from a previous agency, show and apply unused or partially used credits to travelers while booking, track usage in the admin dashboard, and even transfer credits between employees and guests.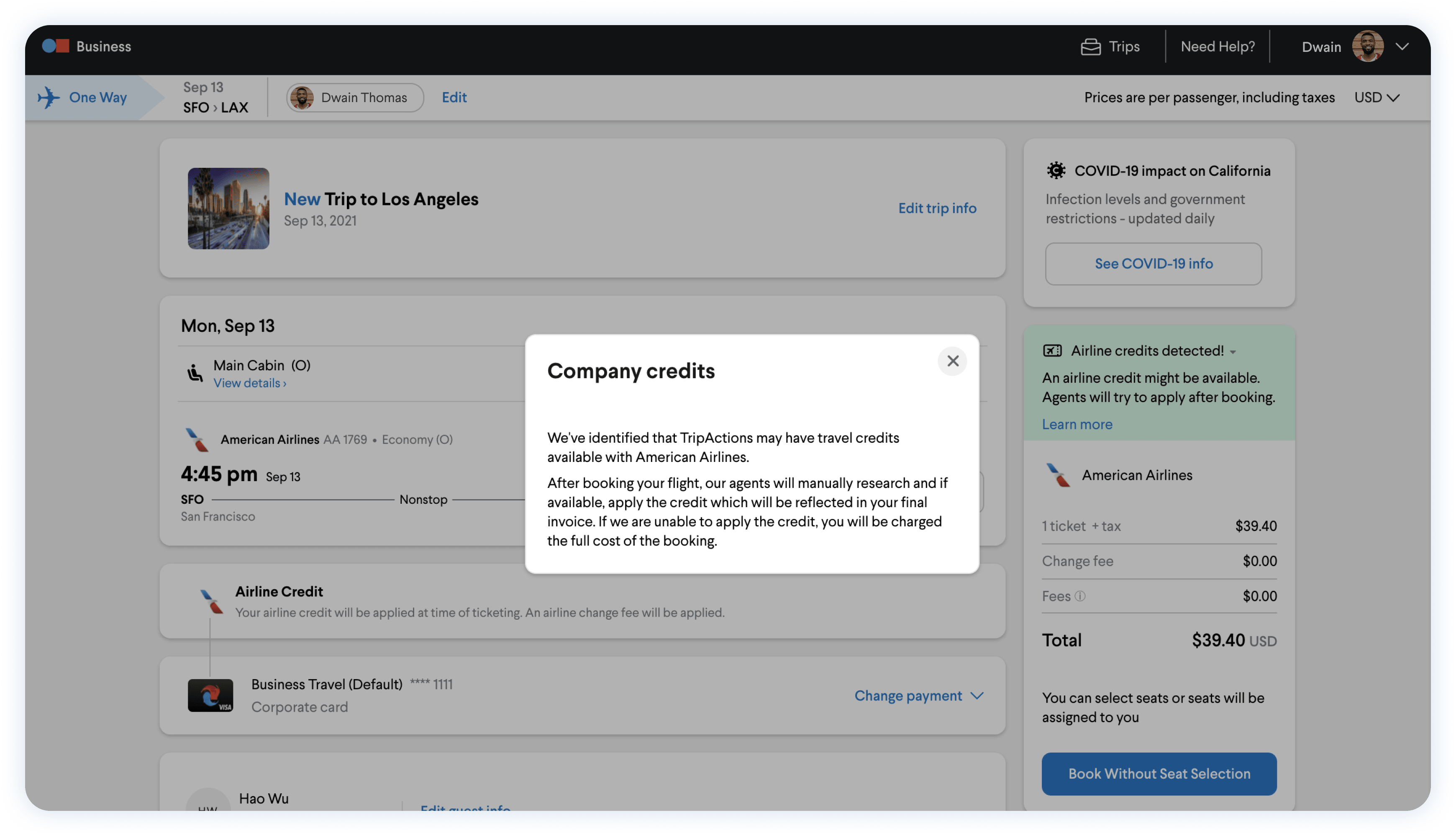 Soft Dollar Automation
Don't let travel funds go to waste. With TripActions, your company's soft dollar funds are automatically applied whenever a paid seat or change fee occurs. TripActions agents can also help apply funds for special use cases.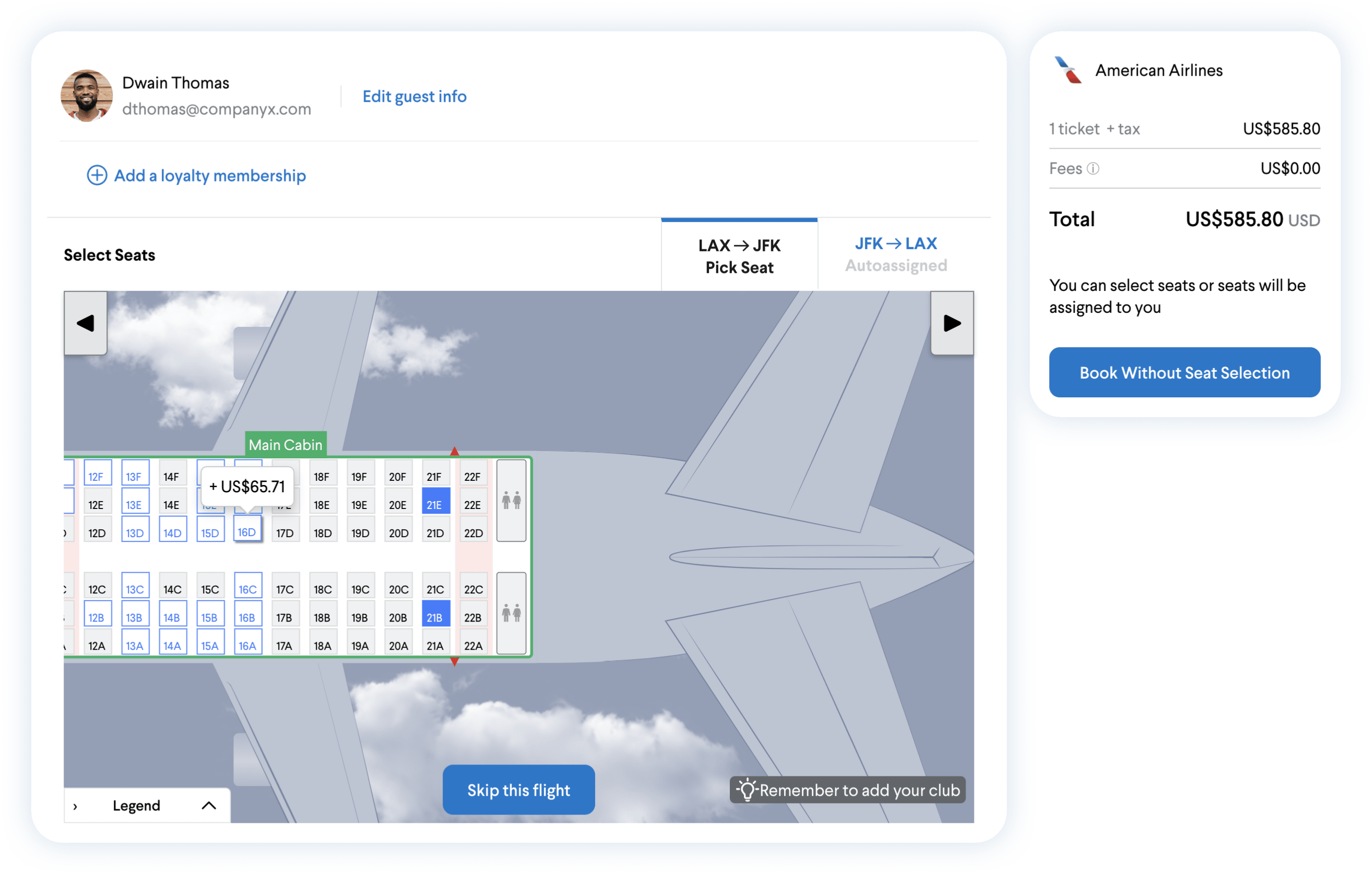 Sky-High Adoption
TripActions has a 96% customer satisfaction rate, and extremely quick and effective new-client implementations, which lead to our incredibly high platform adoption. Travel platform adoption is a vital component of travel savings, because the more your travelers book with your travel platform, the more savings it can deliver with those travelers.
90%+
TripActions Platform Adoption
A Guide to Getting 100% Traveler Adoption: The Next Generation of Corporate Travel Management