Seamless live travel and expense monitoring and reporting
Companies can now get an at-a-glance look at their real-time consolidated travel and expense metrics. A comprehensive hub offers an enhanced, yet easy-to-understand view of their T&E current and future spend. All the data is updated in real time and organized so finance leaders and travel managers can review and report on their organization's business travel program performance seamlessly.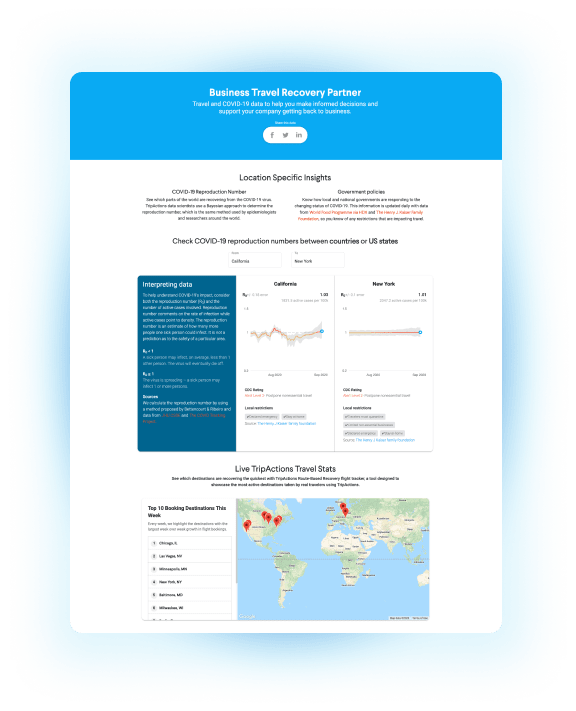 "With TripActions reporting, we now have all these details to help guide our business and budget owners in the right directions. It is really critical to understand all those dynamics as we grow the company."
– Brian Allen, Senior Financial Analyst
Uncover inefficiencies effortlessly with unprecedented granularity
TripActions' superior reporting capabilities empower finance and travel management teams to slice and dice real-time spend data to uncover inefficiencies and drive savings. Flexible and modern reporting allows users to group, visualize, filter and export data across different time frames, geographies, cost centers and more, making it easier to identify opportunities to improve the company's bottom line effortlessly.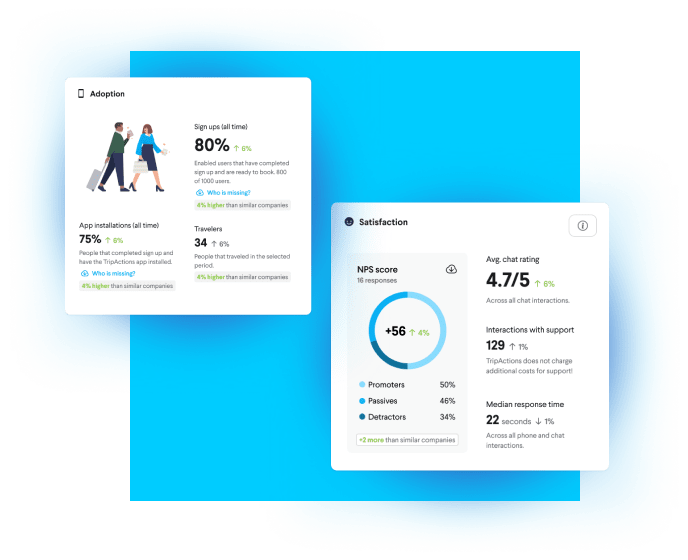 Build a data-driven travel and expense strategy
With streamlined automated reporting and enhanced current and predictable spend visibility, travel and finance teams alike now have the ability to focus on higher value, strategic initiatives. Organizations can now take advantage of unrivaled access to their T&E spend data to build industry-leading travel and expense Programs focused on efficiency and cost effectiveness.
Worksheet: Travel Policy Worksheet for Cost Savings
Measure your business travel carbon impact
Opt in to the TripActions Carbon Impact program for visibility into the carbon emissions of your organization's business travel at both the corporate and traveler level. By opting in, organizations can offset their travel emissions and individual travelers can choose to use their TripActions Rewards to offset their individual carbon footprint.