Automate reporting and control travel spend
For the modern enterprise, the suite of powerful travel and expense (T&E) management tools that TripActions provides can create a new level of visibility, cost control and savings. TripActions automates reporting, allowing managers to focus on actionable insights that help streamline and optimize T&E program performance. A host of payment tools including centralized billing also help smooth the journey from booking to payment to reconciliation. What's more, TripActions drives cost savings through best-in-class global inventory, smart dynamic policy management and a unique rewards program that incents travelers to spend company money as if it's their own.
Case Study: Zoom Speeds up Expense Reconciliation by Weeks With TripActions Liquid™
Real-time consolidated and automated reporting
With consolidated and automated real-time TripActions' reporting capabilities, enterprises can make informed data-driven decisions to optimize their travel spend and negotiate supplier rates. TripActions enhanced, yet easy-to-understand travel and expense spend overview provides enhanced visibility to finance leaders and travel managers on current and future spend – saving both time and money. Organizations can also slice and dice their real time data with unprecedented granularity to uncover inefficiencies empowering them to build an industry-leading travel and expense program focused on efficiency and cost effectiveness.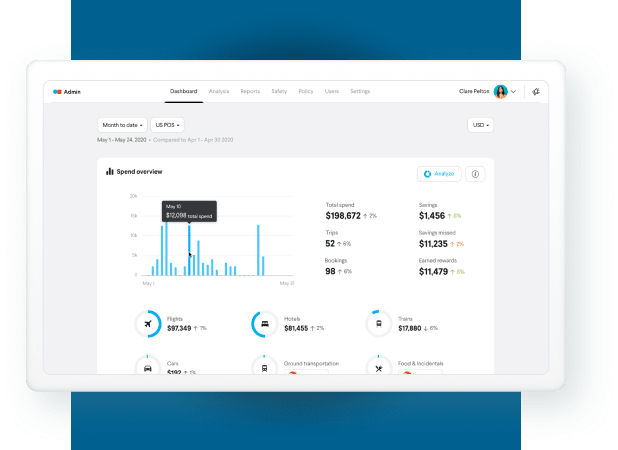 "Everybody has had nothing but good things to say about TripActions. It's easy, fast, and helpful"
– Mary Elise Maurice, Manager of Executive Assistants, RetailMeNot
See the case study
Multiple levers for cost savings
TripActions drives huge cost savings through:
Exclusive, best-in class inventory

Dynamic policies based on real-time market data

Automatically applied unused tickets and waivers

Rewards program that incentivizes travelers to book more cost-consciously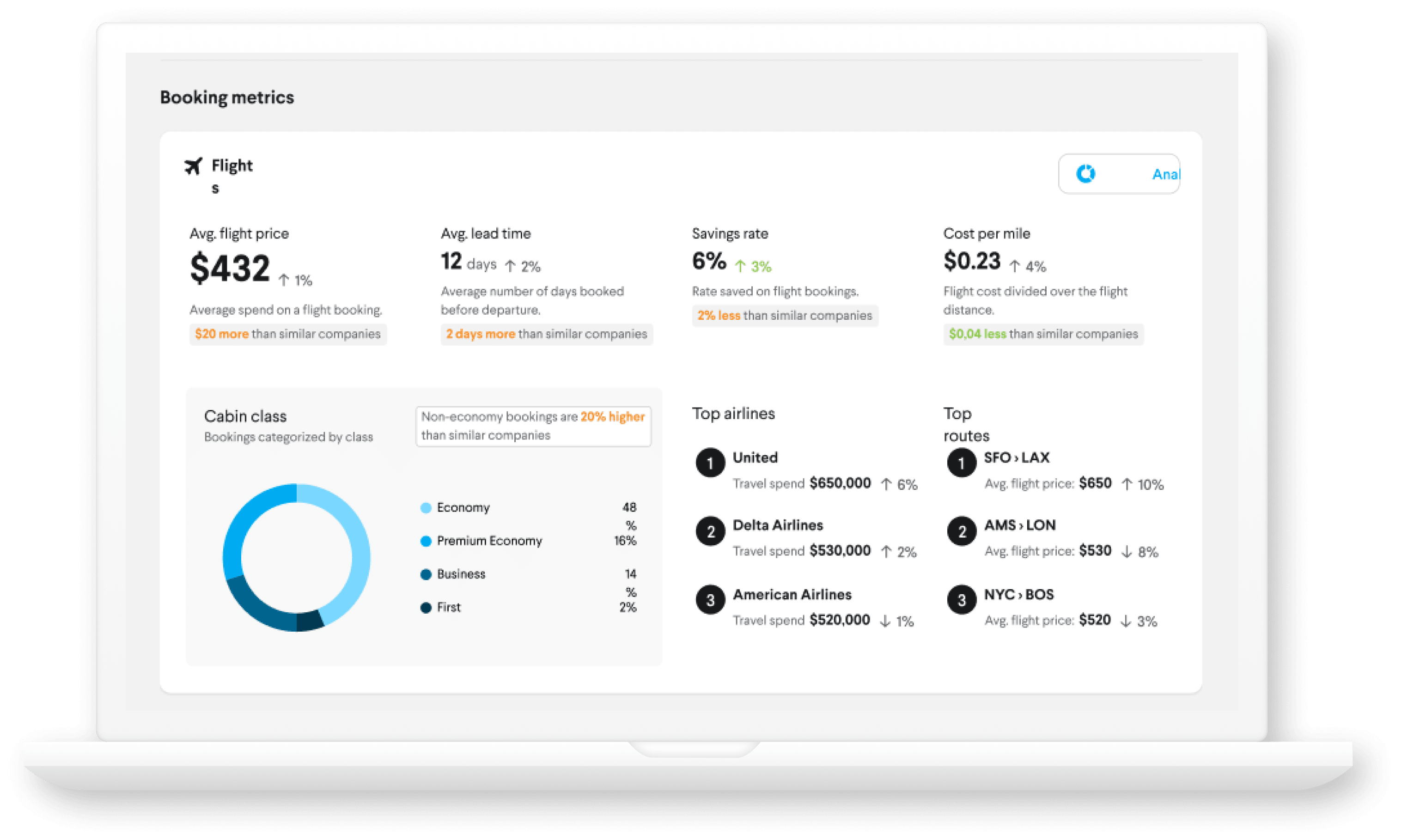 Streamlined, central billing
With centralized billing, employees are able to pay using a central, company account. At the end of each billing cycle, TripActions sends a consolidated invoice for all travel bookings, making reconciliation easier. This saves travelers and finance teams time, helping boost their productivity ability to focus on higher value, strategic initiatives.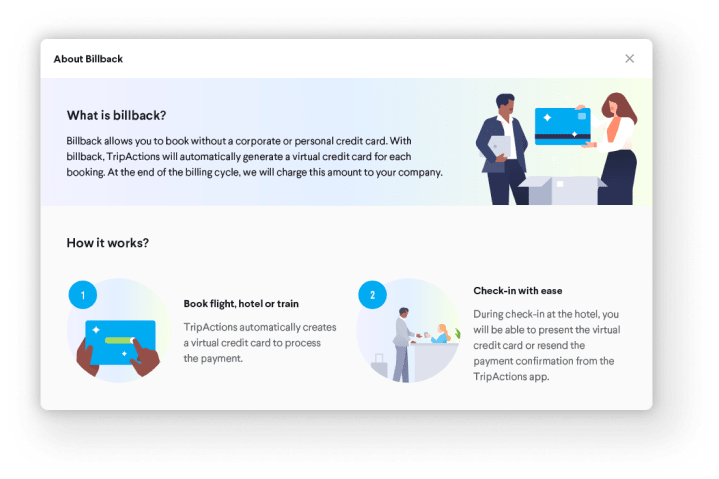 Automating unused tickets and waivers to save money
TripActions' unique automation of unused tickets and waivers in the trip booking flow helps enterprises control costs and save money on the path to business and economic recovery. Travelers and travel managers alike no longer have to deal with the tedious process of remembering and applying unused tickets and waivers – TripActions automatically presents these at the time of booking to help ensure no travel budget is left on the table.
TripActions REST API
With the TripActions REST API, businesses can seamlessly import travel and spend data to their business systems of choice. The connectivity streamlines processes, increases efficiencies and accelerates innovation. Enterprises integrating the REST API can now import travel data automatically and securely, benefiting from unrivaled granular and real-time data from TripActions to build consolidated reporting and services.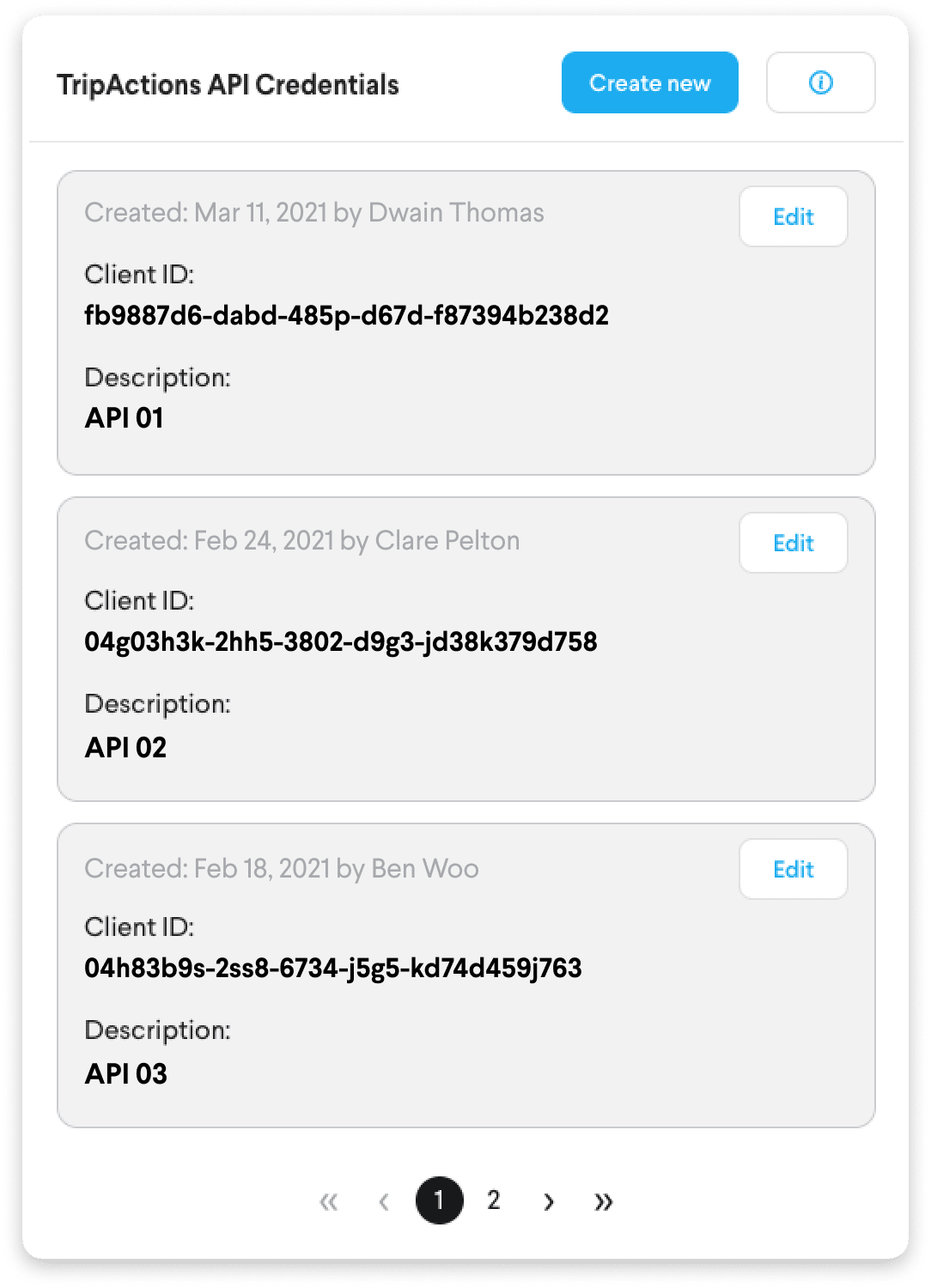 Take your travel management expertise to the next level