Trusted by more than 8,000 companies
The Perfect Blend of Modern and Traditional
TripActions delivers a unique pairing of premium service and modern technology packaged in a unified corporate travel and spend solution. The platform is built on a powerful technology stack and is paired with high-end global agency support augmented by the Reed & Mackay network.
On Demand Webinar: How to Get Back to Business Travel Safely
Tailored Travel Services
Whether it's high-end service handling an executive offsite, meeting & event coordination, or simply a local agent to help rebook an itinerary, TripActions has the infrastructure, team and global reach to handle the task. With integrated travel agent support capabilities augmented by Reed & Mackay, clients can rest assured that they're getting the best global support that the industry offers.
Learn More about Premier Services

Robust Global and Negotiated Travel Inventory
Gain access to the best available air, lodging, ground transport and rail inventory globally--all delivered in a single, easy-to-use platform. Clients have access to competitive, discounted and exclusive pre-negotiated rates sourced from multiple GDSs, partnerships with Expedia Partner Solutions and Priceline Partner Network, NDC partnerships, Direct Connects and more.
Comprehensive and Proactive Global Travel Agents
In-house travel experts at TripActions constantly monitor travelers' itineraries and solve complications before they arise. Combined with the deep experience of the Reed & Mackay service team in London, agents located around the world use proprietary technology to help travelers receive local knowledge and language support. Available by chat, phone, and email 24/7 365, with 93%+ traveler satisfaction.
93%+
traveler satisfaction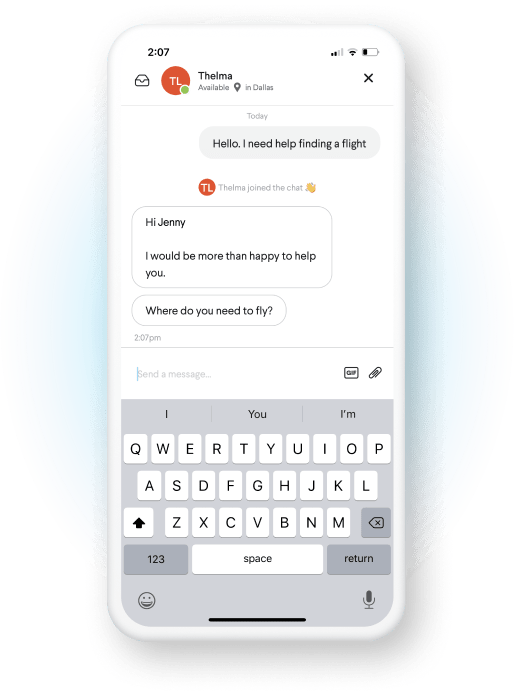 Supporting Global Enterprises
Travelers can book travel to and from anywhere, anytime. TripActions supports travelers worldwide with unrivaled travel inventory, in-house and multi-language travel agents, and global payment options all from a single trusted provider and in a single platform. And with support centers worldwide, including the extensive Reed and Mackay agent network, international enterprises can feel confident that a travel agent is always nearby.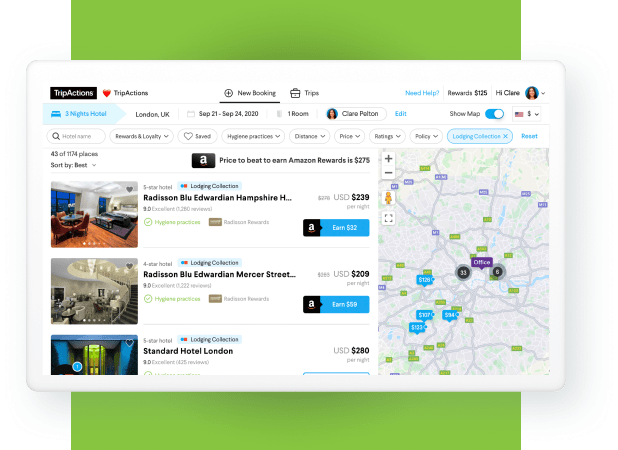 "TripActions is always available to assist and they don't charge those extra fees that you usually get with more antiquated solutions. Other agencies I've worked with weren't client-friendly and we didn't feel like we could always use them, which seems counter-intuitive when you're already paying for a service."
– Diana Zorilla, Associate Director of Operations and Facilities, Complex Networks
Take your travel management expertise to the next level