The Need to Meet In-Person
As important as virtual meetings have become during the global pandemic, the need to meet face-to-face remains. In a recent customer survey, 76% of respondents* said they miss in-person interaction with their teams. And while 72% of companies embrace a hybrid work model, 49% expect remote and global teams to travel more than before to foster in-person collaboration.
TripActions Team Travel
TripActions Team Travel empowers meeting and event organizers to create in-person group meetings with just a few clicks. The suite of features offers users a seamless self-serve experience and provides companies with enhanced visibility. With TripActions, organizations can now strengthen internal collaboration and bolster company culture by bringing teams together safely and easily.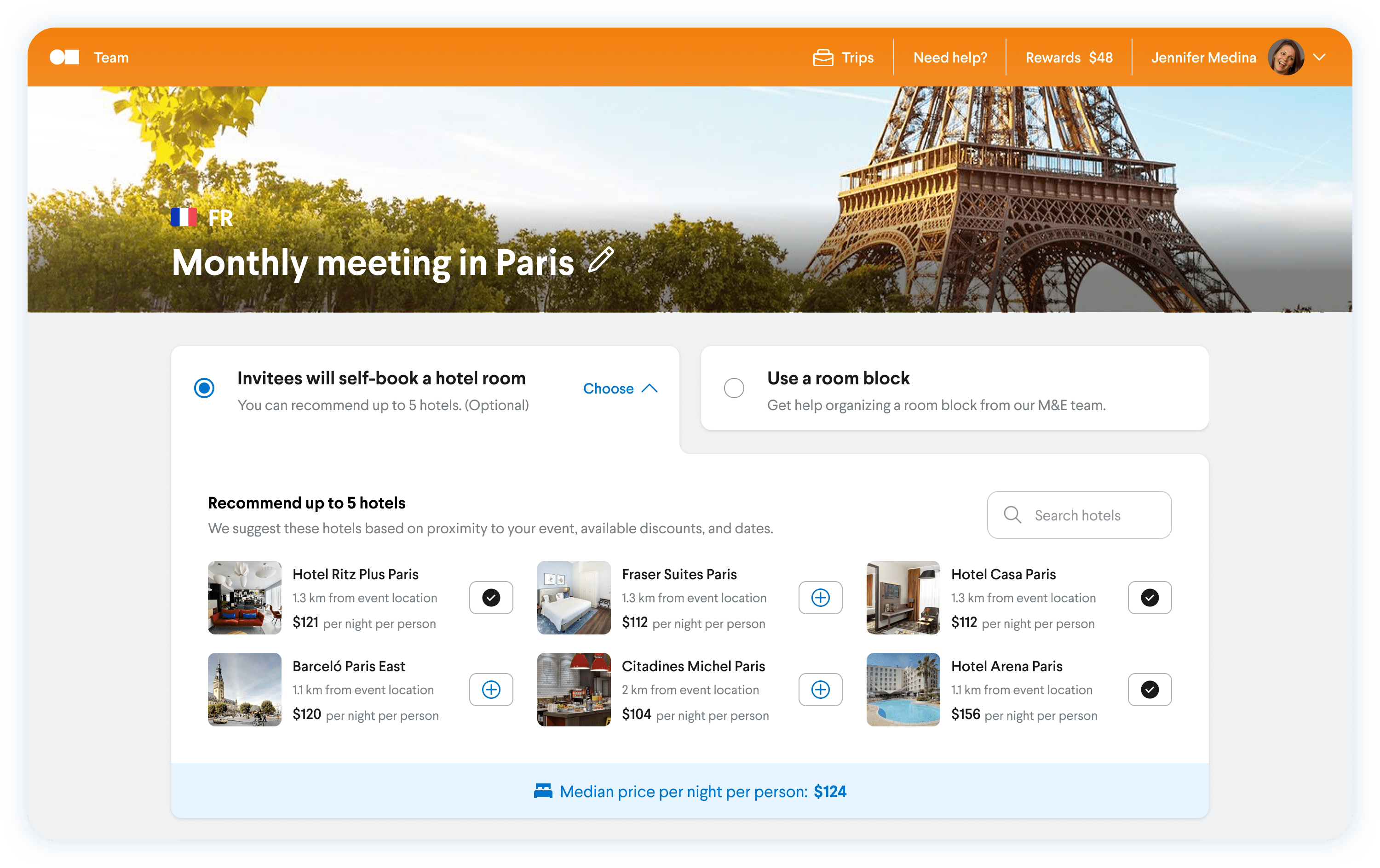 Streamlined Event Creation
Meeting and event organizers can now create and customize events for up to 20 participants with just a few clicks. Rich content integrations provide the insights and real-time data that event organizers need to make the most informed decisions and safely bring teams together based on COVID-19 destination data, carbon emissions, country restrictions and health guidelines.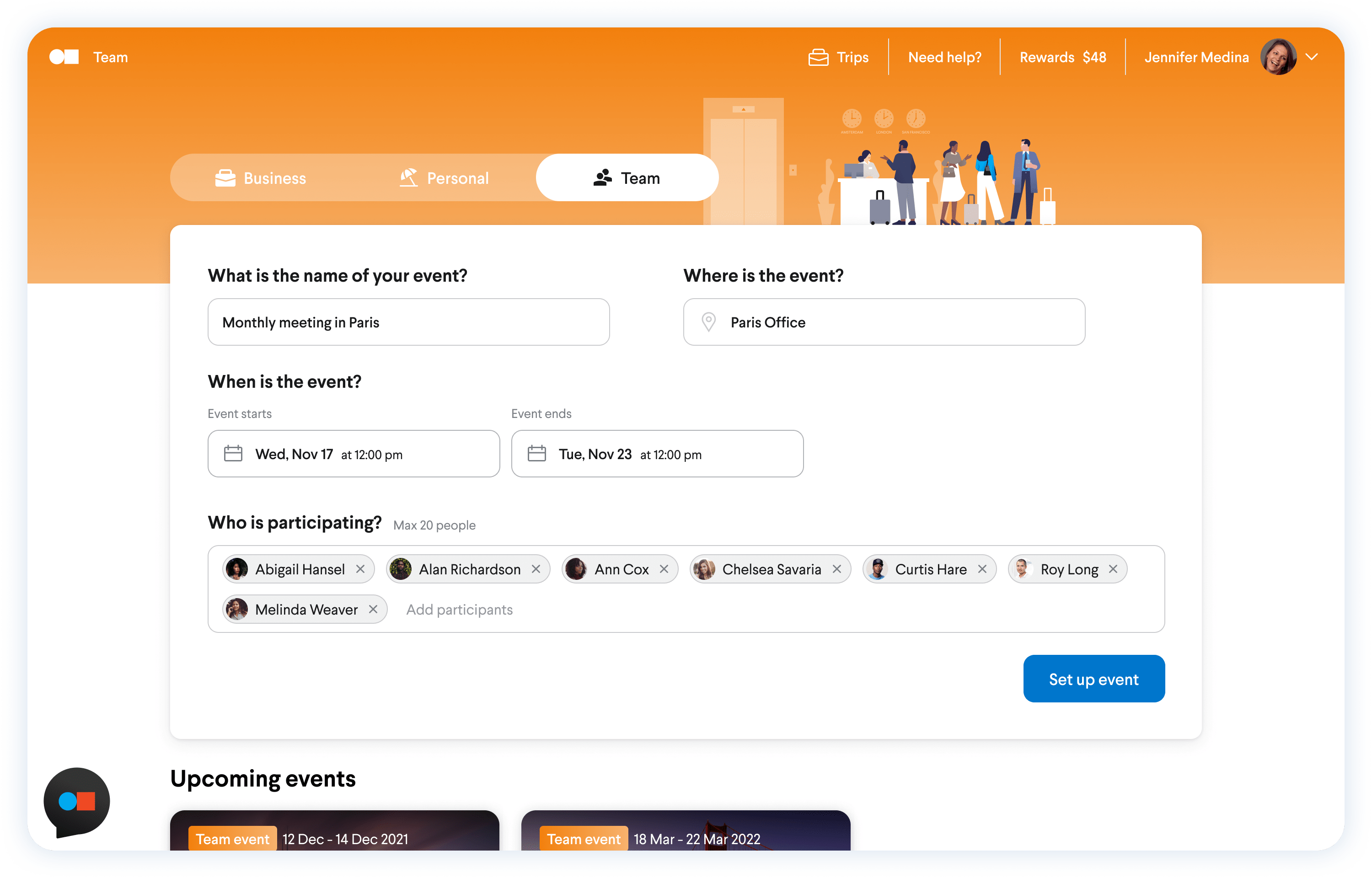 Seamless Guided Self-Serve Experience
Meeting and event organizers can configure events and invite participants directly from the event creation page. This allows participants to be notified and guided through the entire travel booking process. Travelers know what to book and when, according to company policy and event preferences. Country restrictions, visa requirements and health procedures information can also be found in the booking process.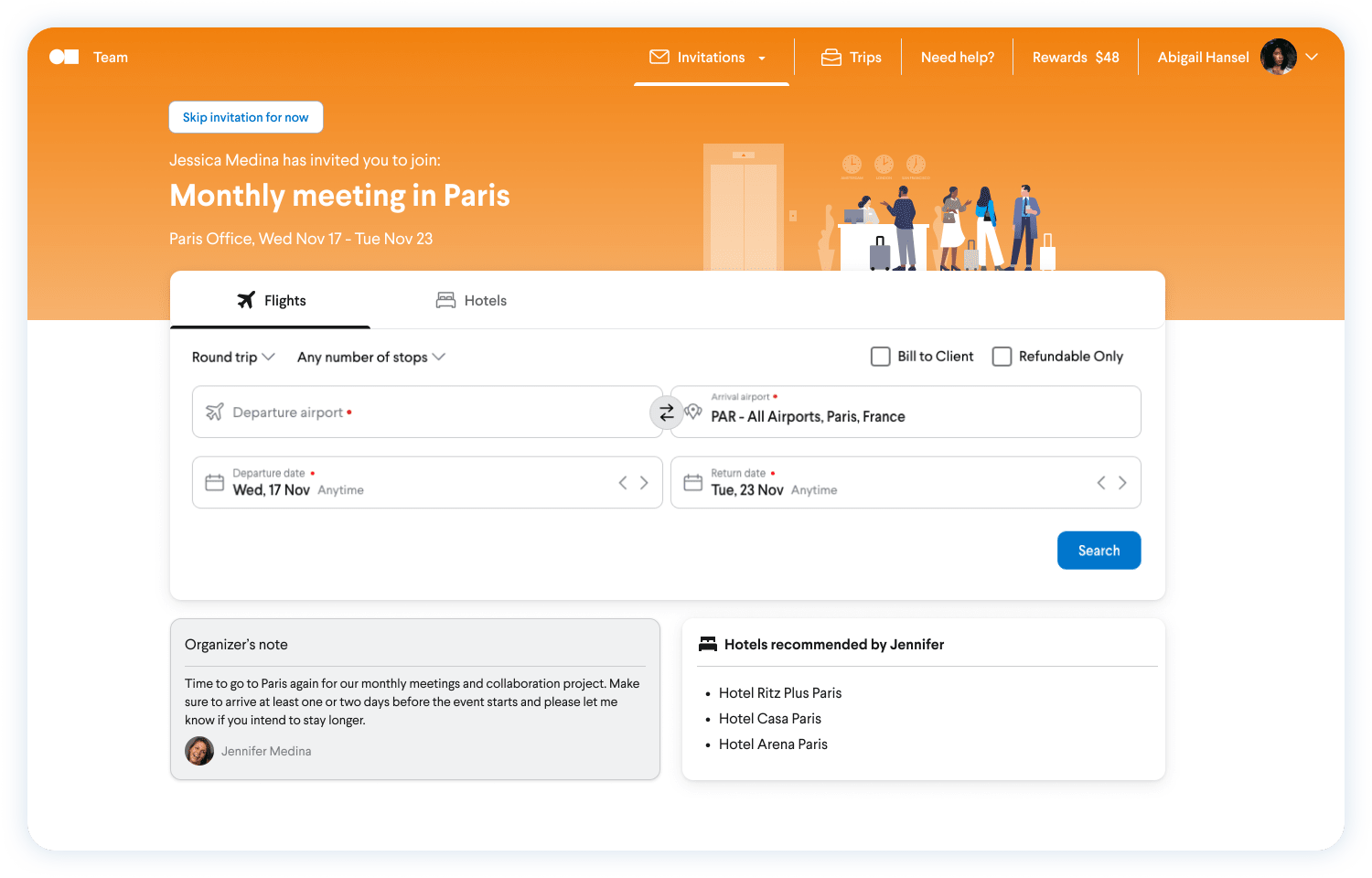 Meet TripActions Team Travel
Watch our product video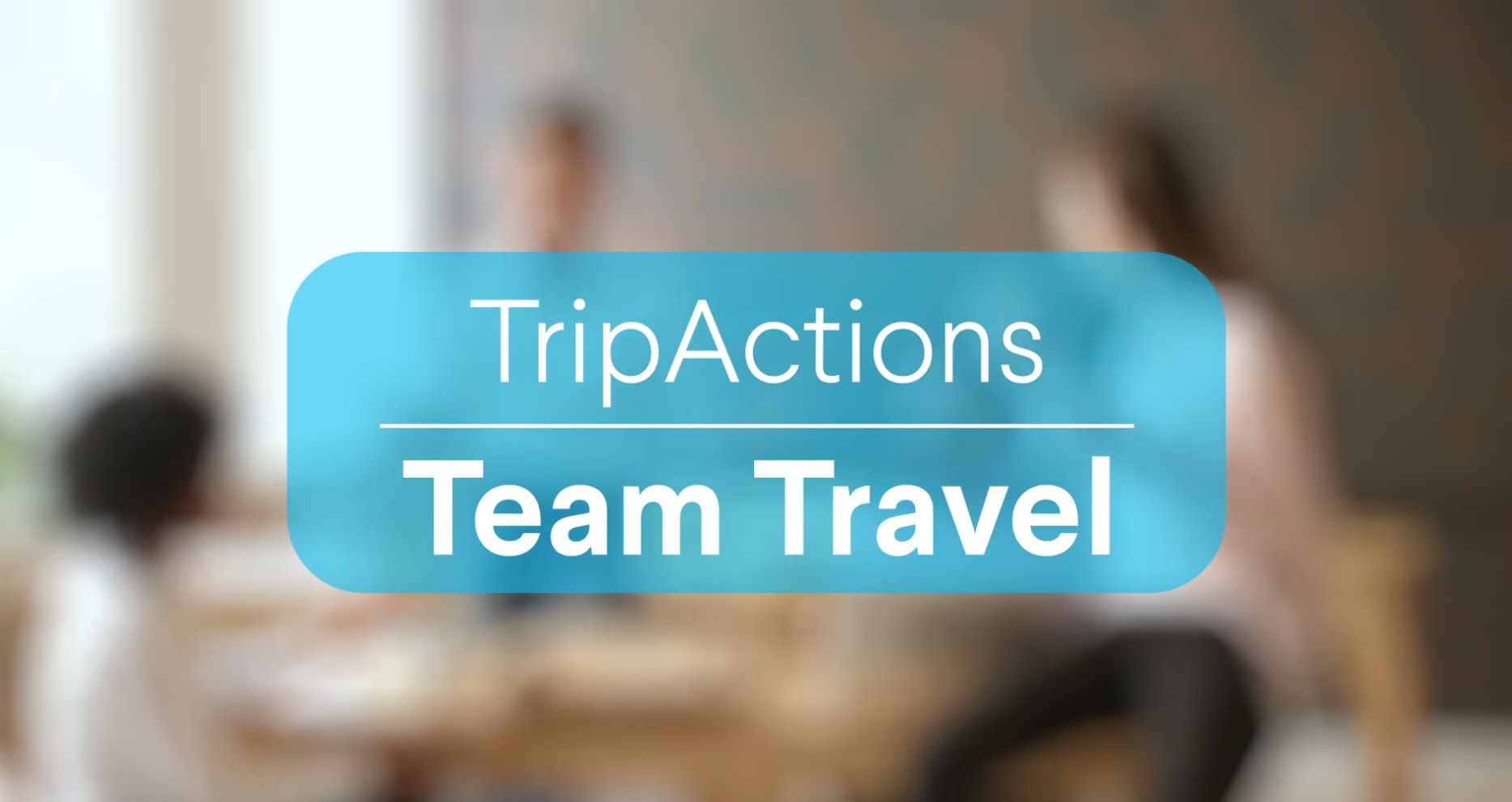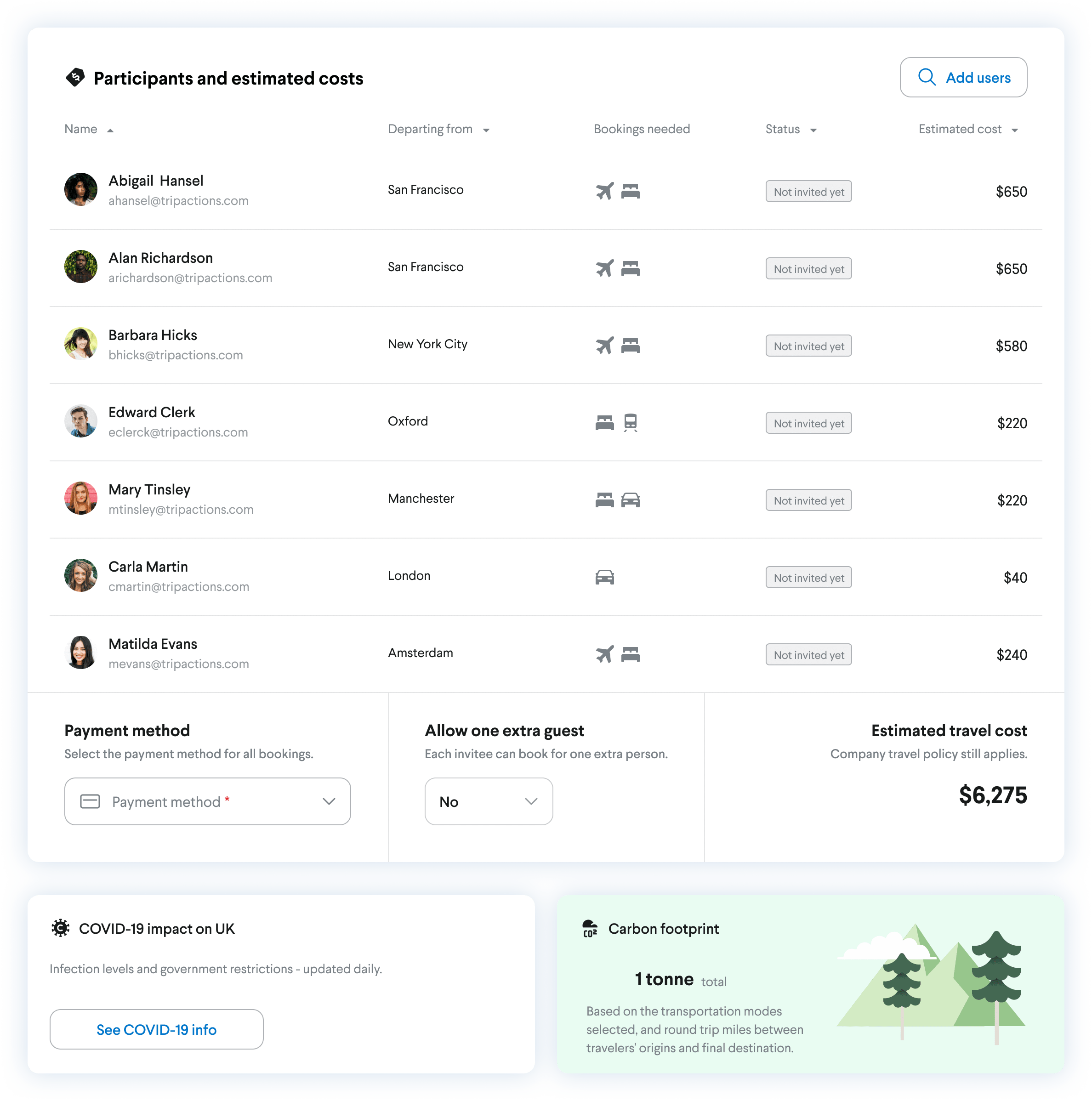 Enhanced Financial Visibility and Duty-of-Care
Get instant access to real-time data and visibility into traveler locations. TripActions' AI algorithms help estimate the overall event travel cost with a high level of accuracy to provide enhanced visibility to event organizers and finance teams. Cost centers, department, and custom fields are also supported to ensure organizations have the most granular real-time data.
Take your travel management expertise to the next level