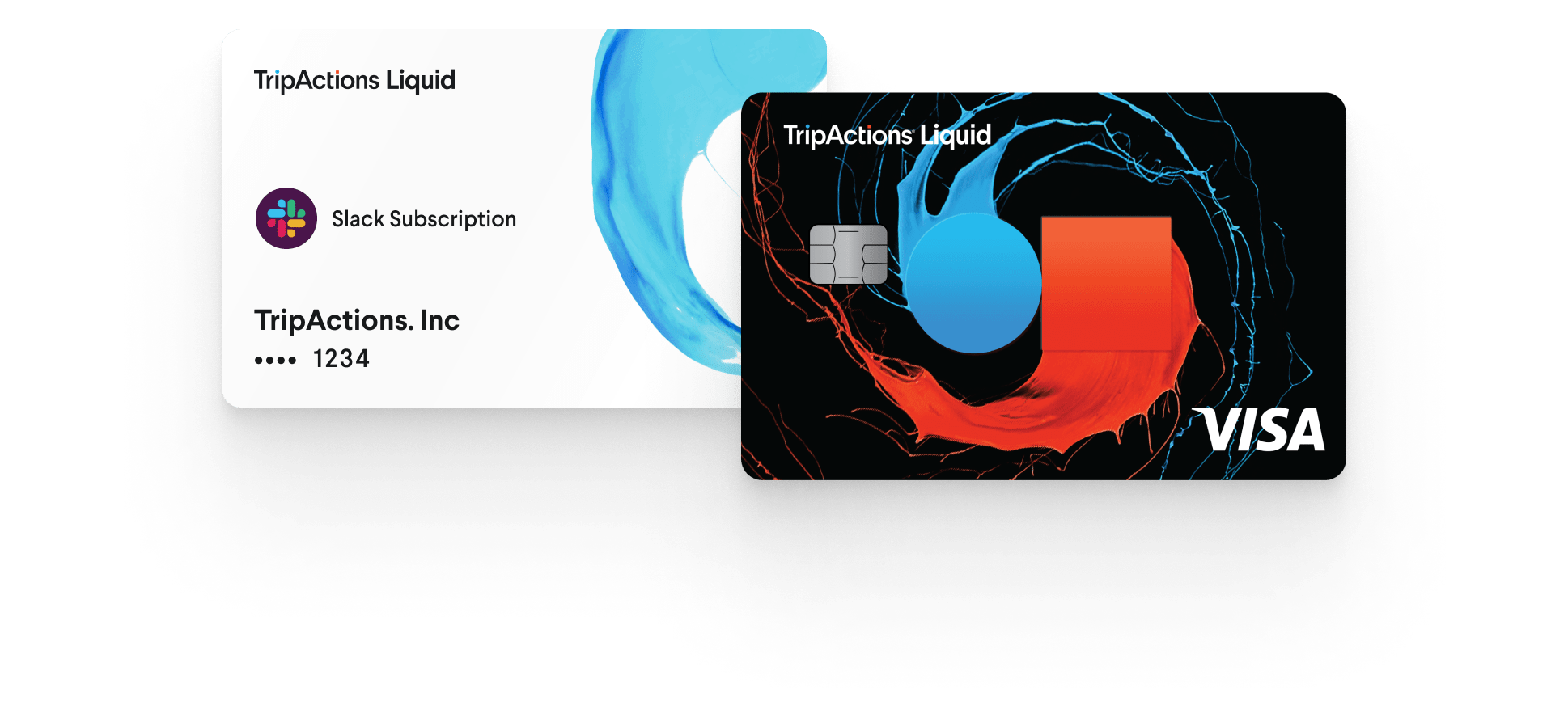 Equip your team with smart corporate cards
TripActions Liquid gives employees a simple way to pay while finance teams stay in control. With smart virtual and physical cards, policies are built in to ensure responsible spending, real-time transaction visibility, and automated expense reporting for all business spend. Customers may have TripActions Liquid cards issued by Stripe in GBP, EUR, and/or USD currencies. Plus, customers enjoy a competitive rebate on all spend using TripActions Liquid!*
*Rebate applies to all USD spend through TripActions Liquid. Program terms and conditions apply.

Streamline travel payments with TripActions Liquid Travel
TripActions Liquid Travel is a centralized billing card that streamlines the payment process from reservation through reconciliation. Instead of using personal funds for travel, employees can pay with a corporate account when booking on TripActions. At the end of each billing cycle, finance teams get one statement with each traveler's spend, which makes reconciliation fast and easy.
Take your travel management expertise to the next level