Save with exclusive deals and traveler rewards
Sourced directly from our unrivaled network of inventory, partners and popular consumer sites, travelers have access to everything they need to quickly and easily book a trip that suits their needs in minutes – and that doesn't break the bank. Users are presented with exclusive deals and you can incentivize your employees to shop responsibly by extending them a share in the savings. Activating our innovative traveler rewards program typically saves companies more than 30% on hotel spend.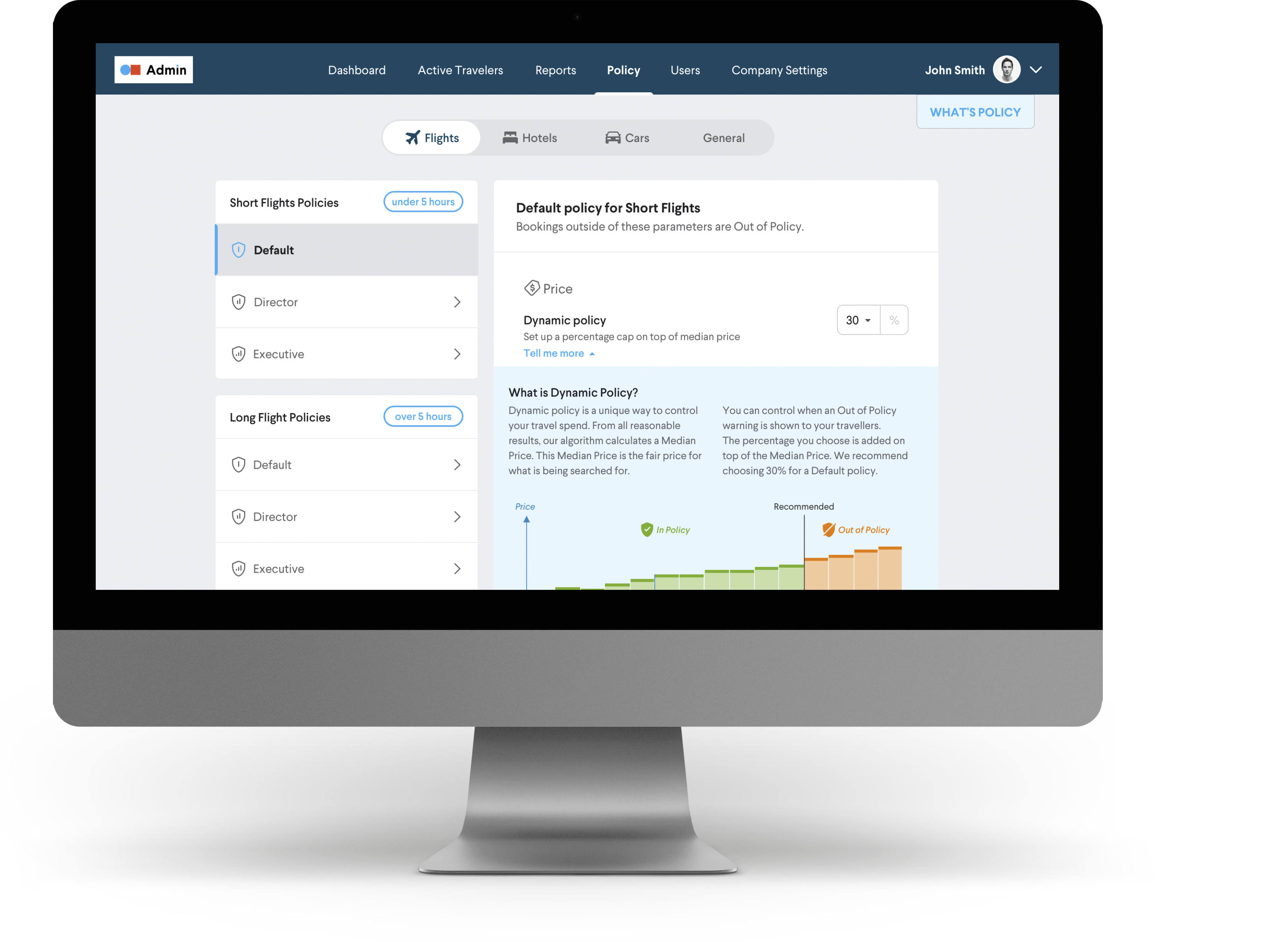 Visibility to optimize travel spend
TripActions gives you complete visibility into spend and better control over how budgets are spent. With our admin dashboard and reporting tools, we enable you to monitor everything about the performance of your travel program so you can identify trends and easily optimize for savings.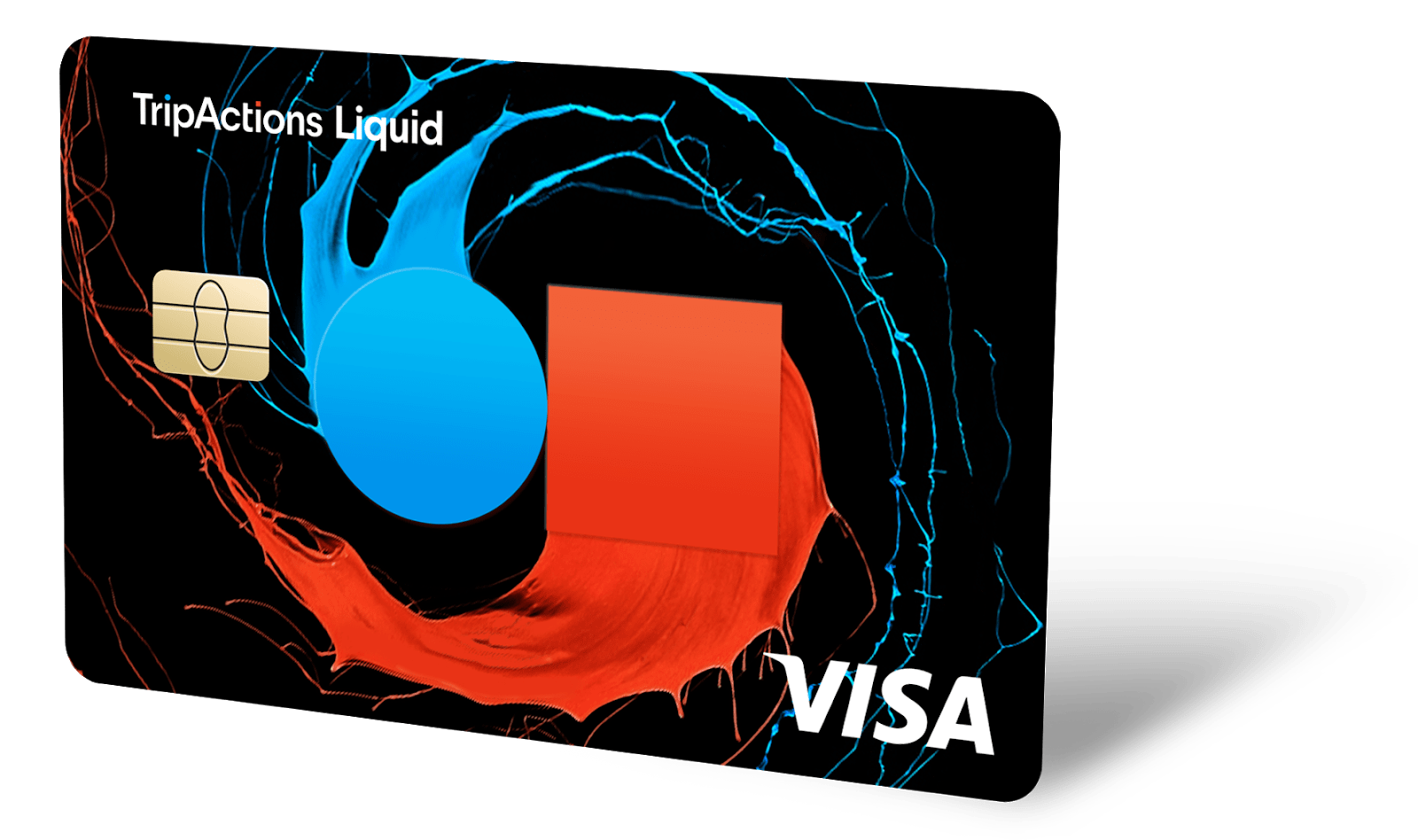 Smarter travel payments
With TripActions Liquid™, you'll get significant time and cost savings with automatic reconciliation, real-time policy controls and a streamlined payment process. TripActions Liquid is currently waiving all fees due to COVID-19. Plus, receive a competitive rebate on all spend through TripActions Liquid!*
*TripActions Liquid annual platform fee waived for the first year. Rebate applies to all USD spend through TripActions Liquid. Program terms and conditions apply and are subject to change.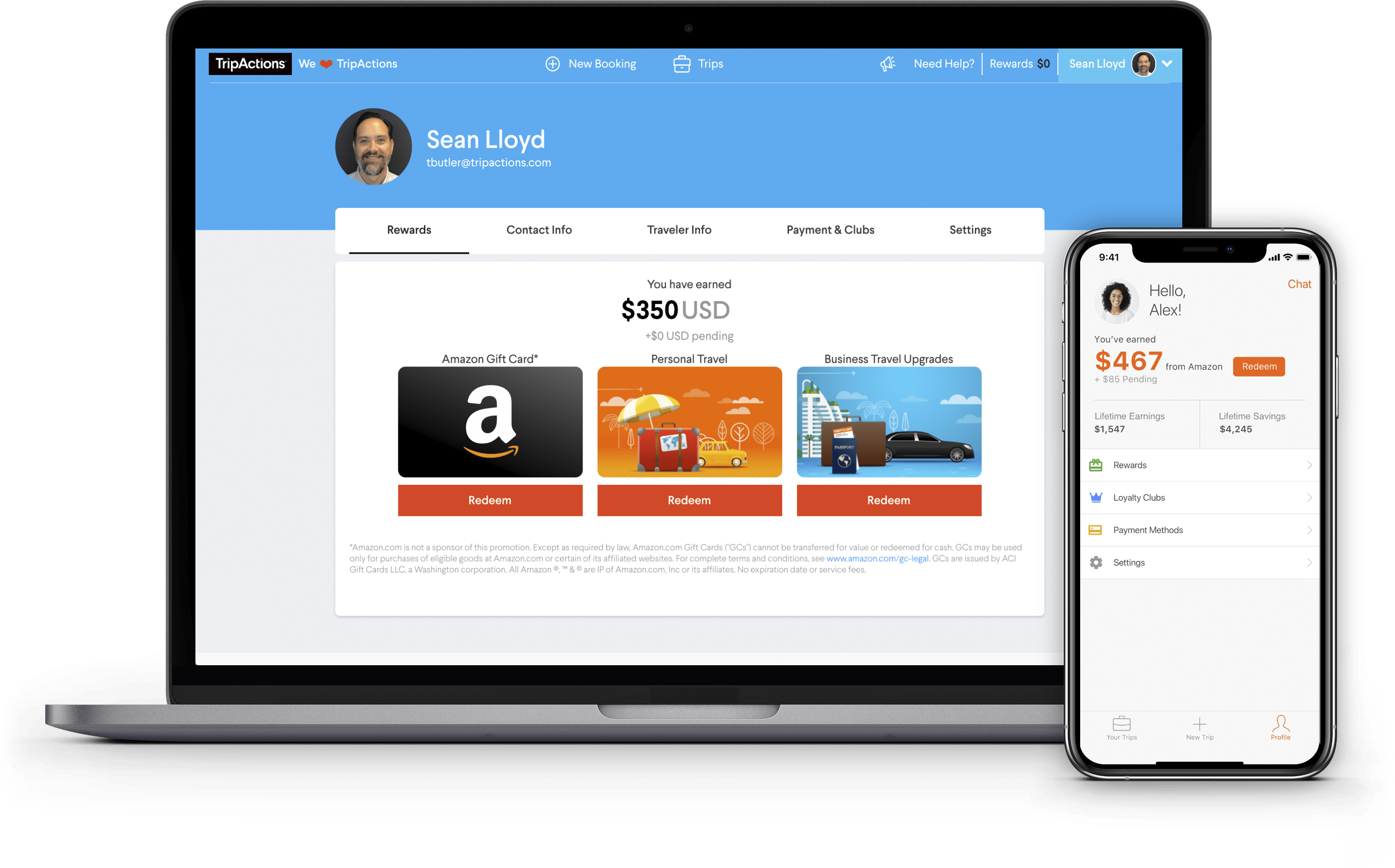 Drive responsible spending habits
Our Rewards Program enables you to influence the choices your travelers make. We give you the option to share in the savings with your employees, incentivizing them to opt for budget-friendly hotel options. Travelers can redeem their rewards for Amazon gift cards, upgrades on a future business trip, or a personal getaway.