Key TripActions Features
See what can happen when an Online Booking Tool, Travel Management Company, Payments and Expense Management Platform are all under one roof. Can your solution do this all from a single trusted partner?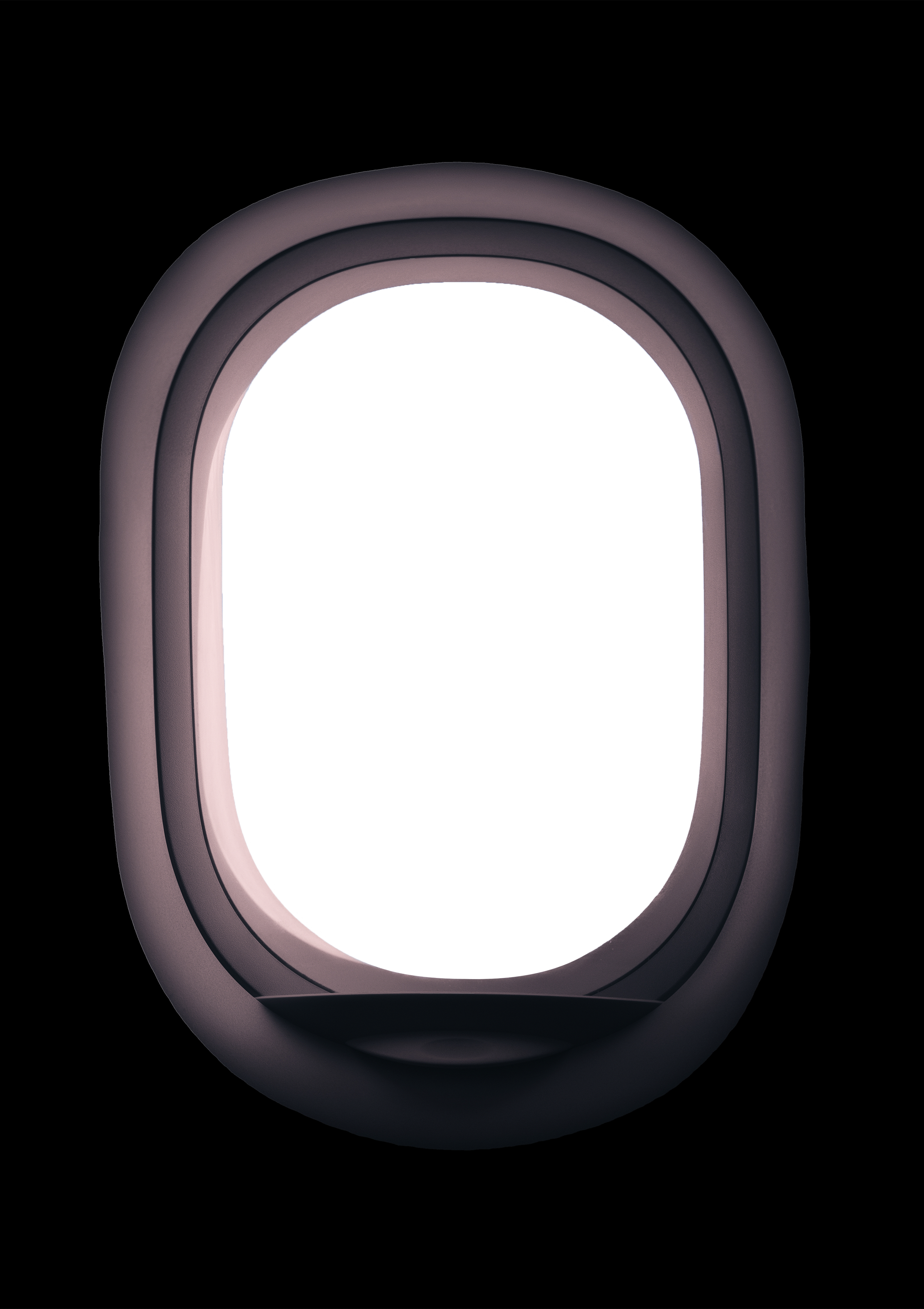 Take the hassle out of managing travel and expense with TripActions, the consumer-first T&E platform that combines industry-leading technology with best-in-class 24/7 travel agency service. See the features our customers are raving about, from self-serve hotel change to the COVID-19 dashboard. TripActions products help travelers, travel managers and finance teams around the world manage travel and expenses like no other solution on the market.
Savings Dashboard
The TripActions Savings Dashboard is designed to offer travel and finance teams clear and concise data into exactly where company money is being spent, where their traveler adoption and sentiment stands, and more.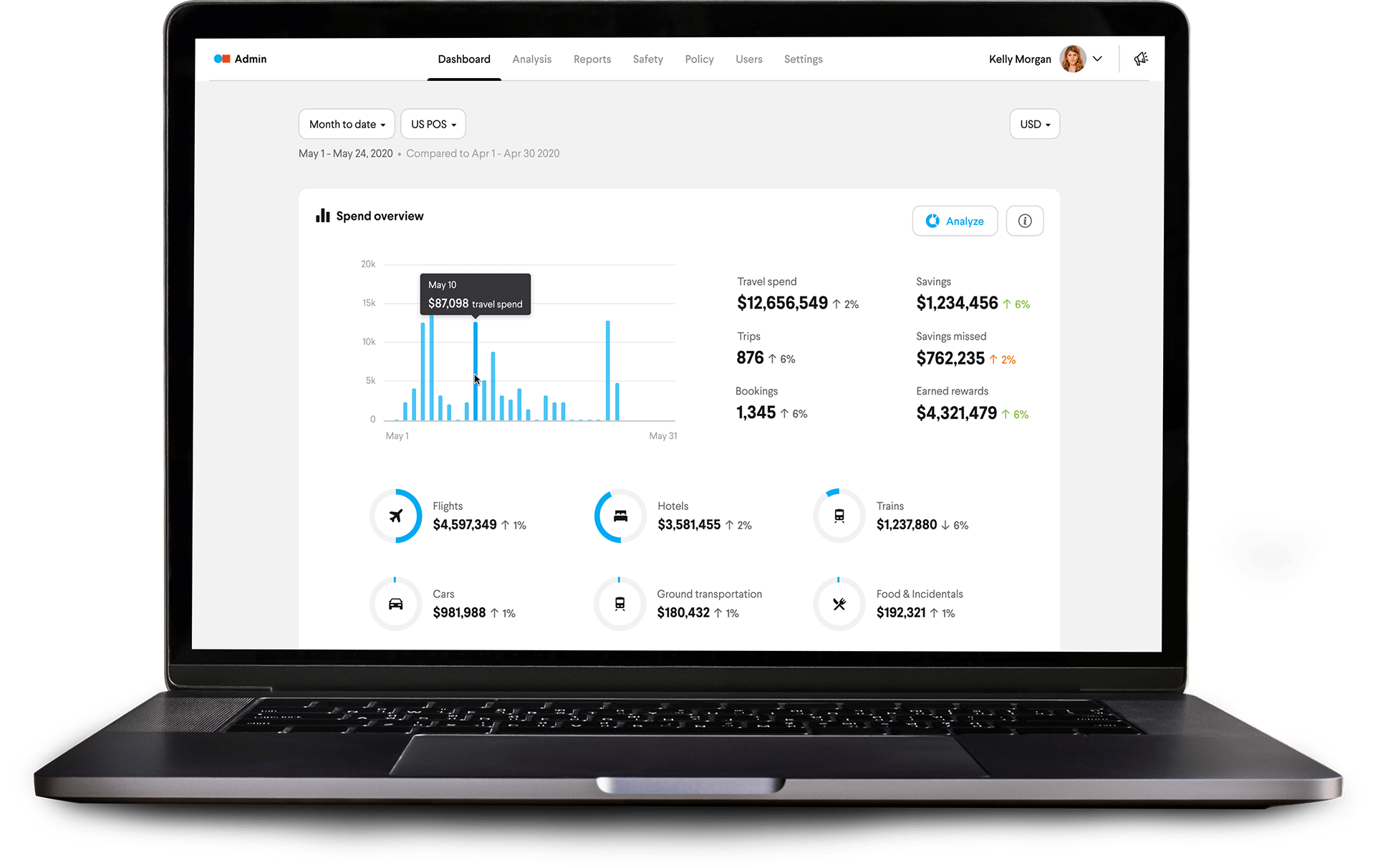 Traveler Policy
Travel managers experience complete control when designing and adjusting company T&E policies with a completely customizable interface that supports multiple unique user sets. With real time updates, travelers know their company policy and precisely which bookings are in or out of policy before they ever book.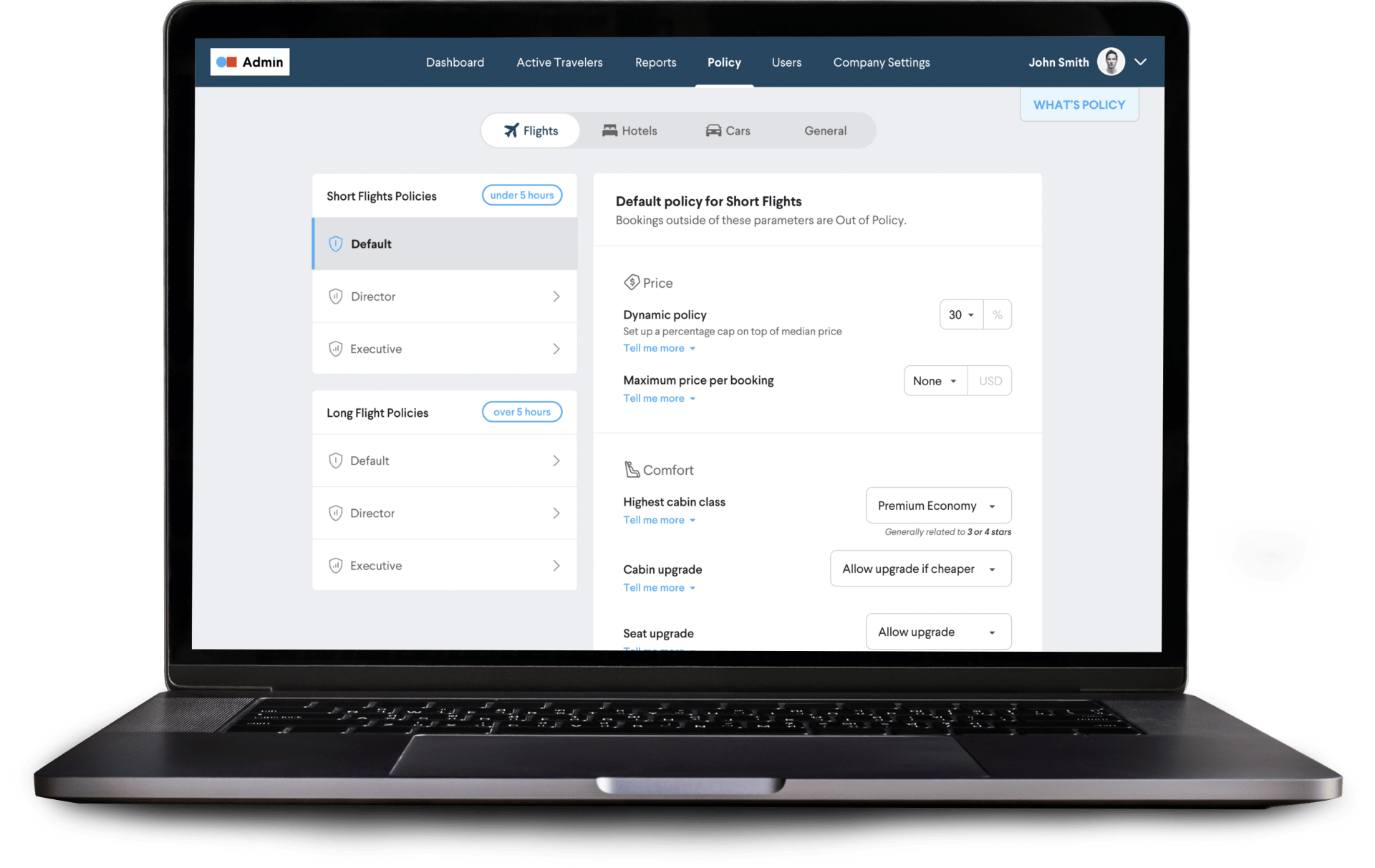 Delegate Login-as
Booking travel for others is seamless with the TripActions 'log-in-as' feature. Once a user has logged into TripActions.com and is registered as an approved delegate, they can simply log-in-as another traveler and will receive the same booking experience that they would expect if they were booking their own trip.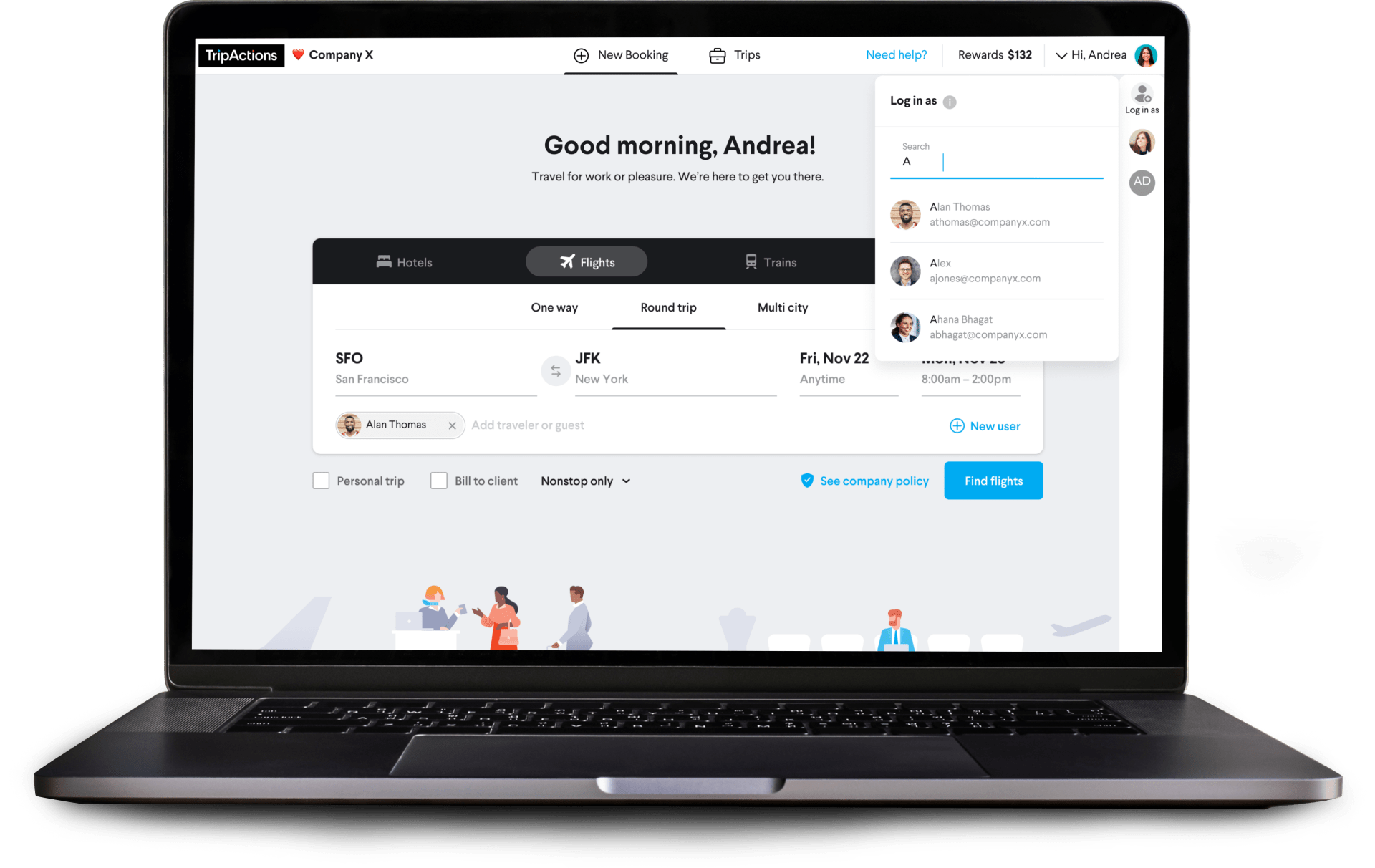 Mobile Flight Change
On average, more than 15% of all trips are changed within the TripActions platform. With the large majority of these trip changes requiring a flight modification, the TripActions self-serve flight change tool has been designed to assist any traveler with their changing travel plans in just a few clicks.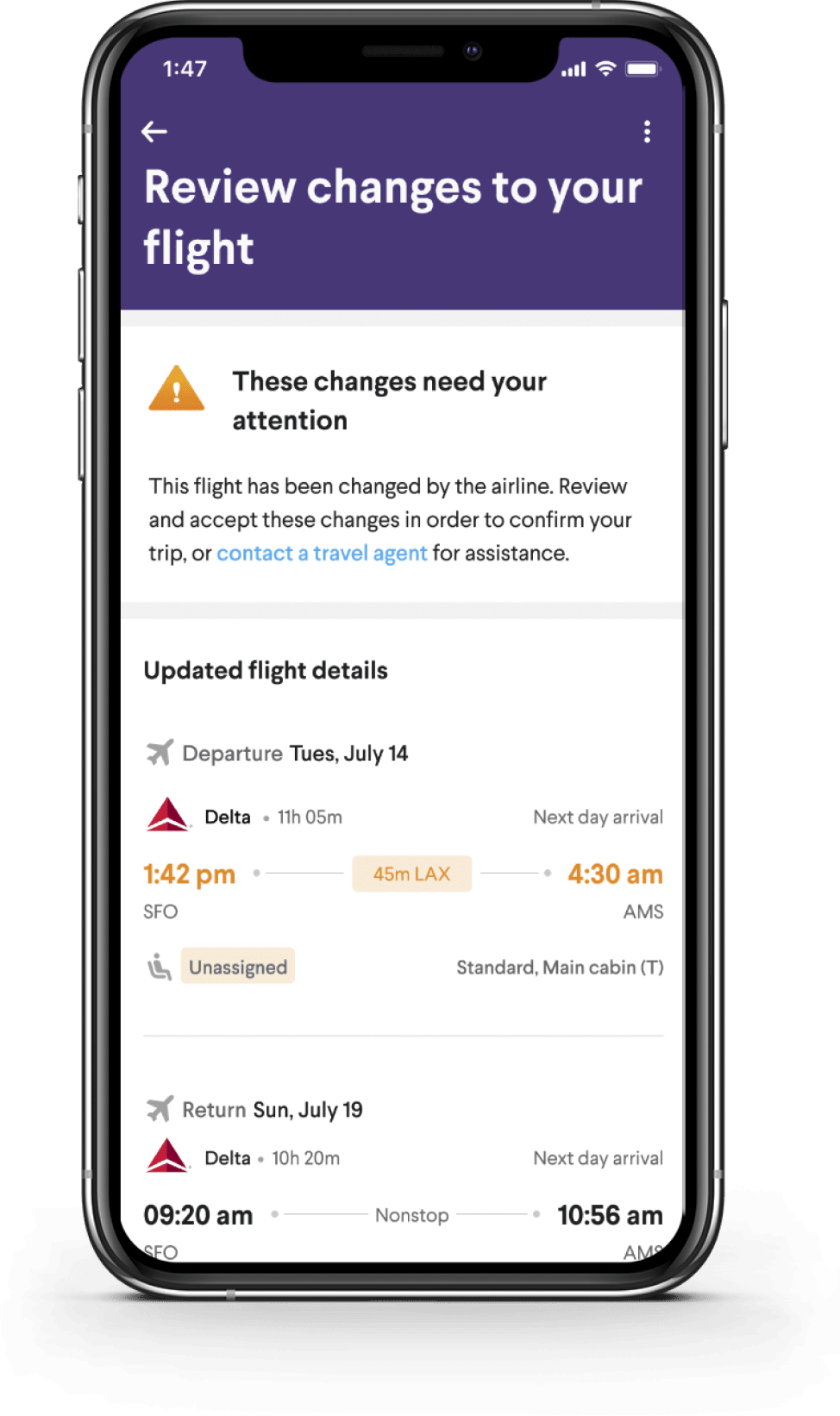 Airline Waiver Automation & Unused Flight Credits
The TripActions platform offers all travelers quick insights into which airlines they have credit with and then automatically applies these credits or waiver codes at the time of booking checkout. This saves time, ensures every canceled ticket is used for a future booking and helps control travel spend.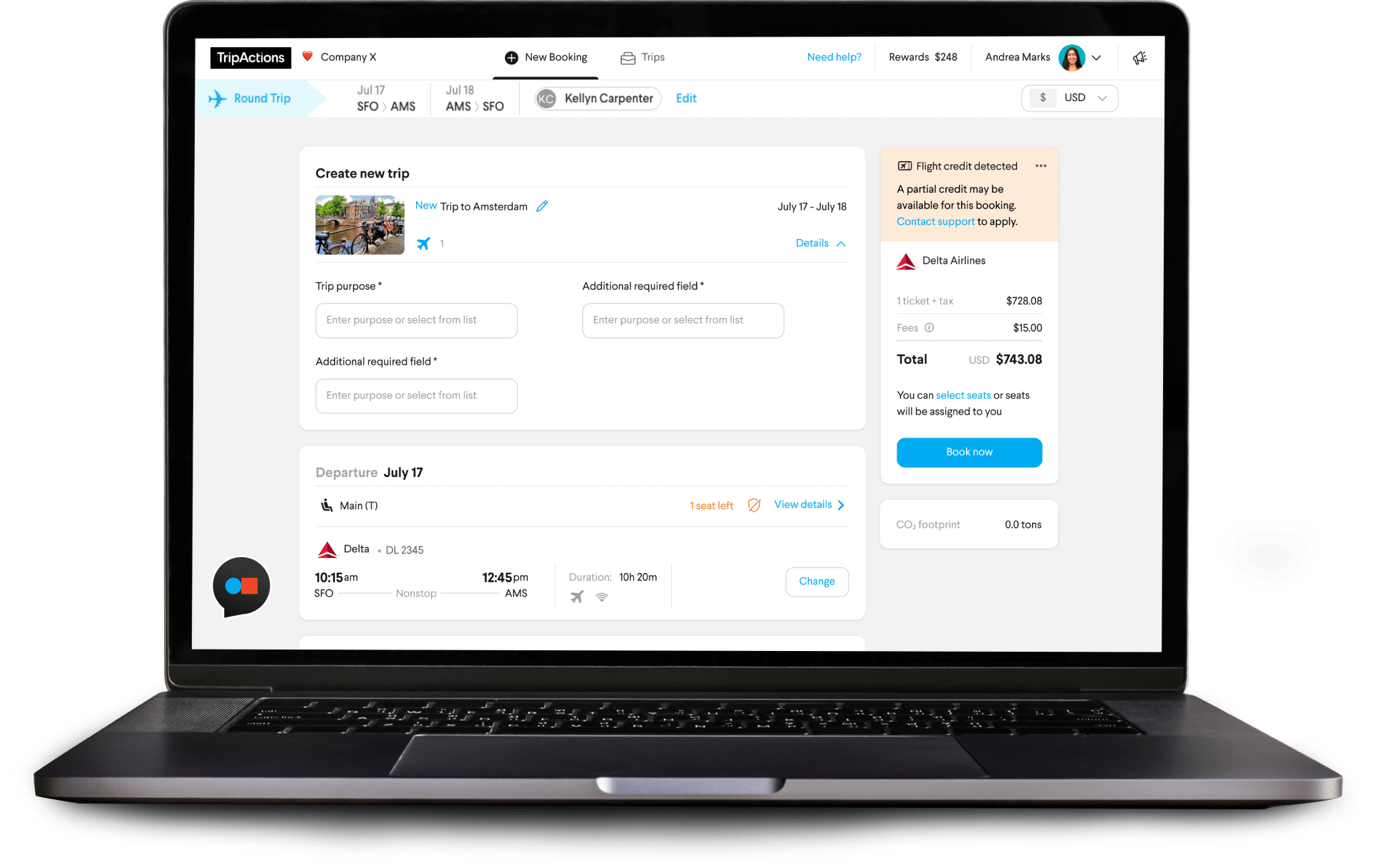 EMEA Train Booking
The TripActions platform is designed to offer travelers around the globe a booking experience that is frictionless from start to finish. We have developed a train booking platform which offers customer favorites like: e-tickets, open ended fares, loyalty cards and more.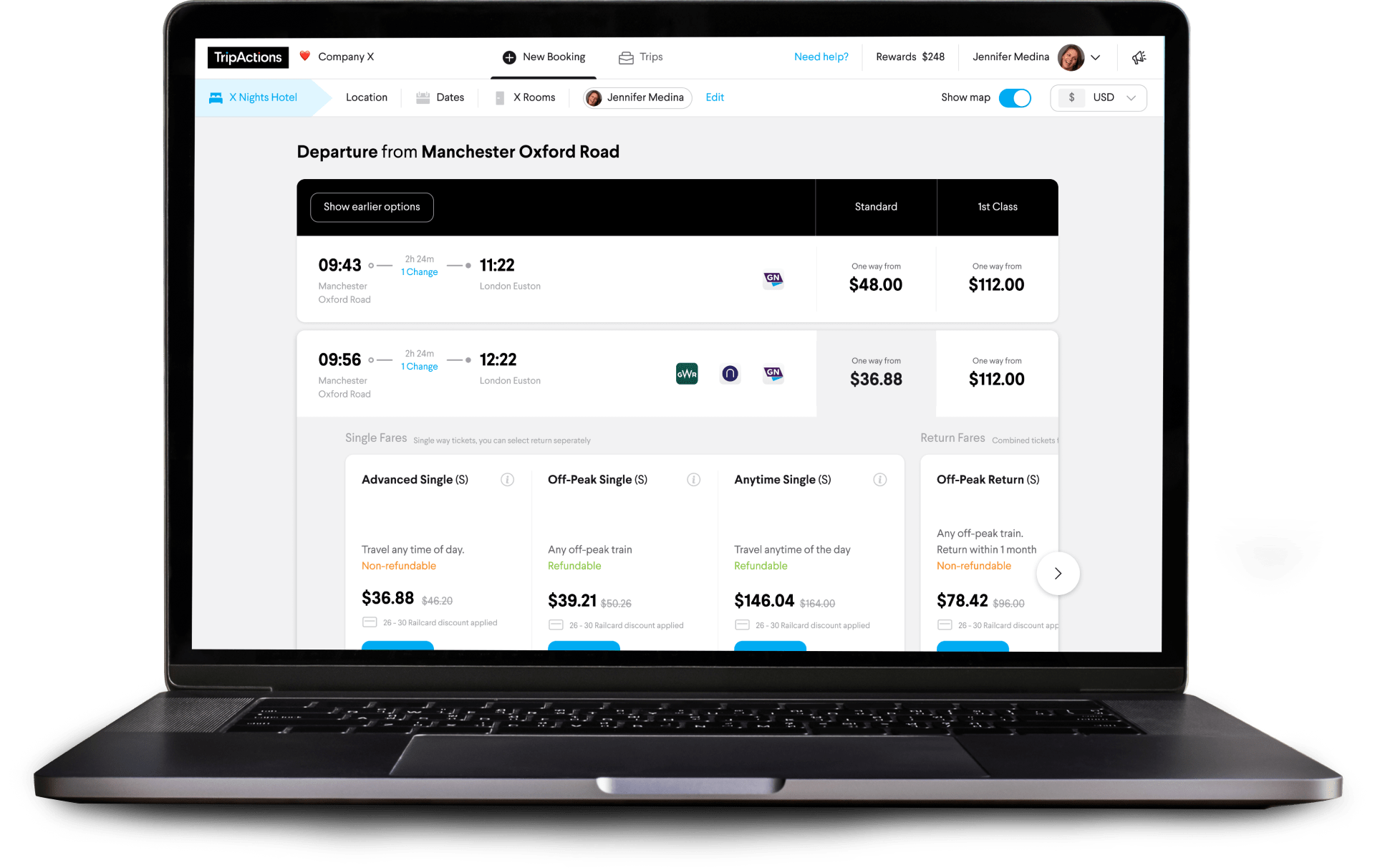 COVID-19 Report
Our Coronavirus Report helps companies understand the state of COVID-19 and its impact around the world. With access to traveler locations, CDC health ratings, government requirements, and virus reproduction numbers, travel teams are able to make travel policy modifications with the most updated information available.