TripActions Pricing and Packaging
Solutions that scale for any size of business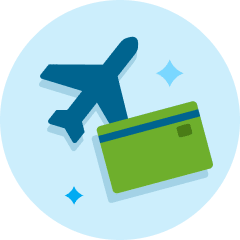 TripActions Travel and Liquid Spend Edition
A unified corporate travel and spend management platform
User-friendly travel booking and expensing
Unrivaled inventory and 24/7 global travel agents
Proactive policy management and customization
Smart virtual and physical cards with built-in spend controls
Real-time, consolidated spend reporting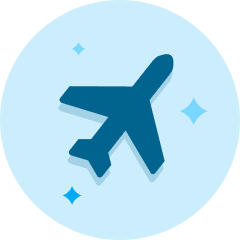 TripActions Travel
Edition
Robust, global corporate travel booking and management
Global inventory, offices and points of sale
In-house, tenured travel agents around the world
Single implementation for global booking, itinerary management and travel management
Powerful tools for reporting, policy and duty of care
Simple and transparent pricing
What's Included
Reap the powerful benefits of modern travel and spend management technology
Worldwide travel agents
Unparalleled inventory selection
Intuitive booking and itinerary management
Global points of sale
Next-generation online booking tool
Single, global implementation
Personalized, transparent search with AI
Next generation booking experience
Seamless integration with inventory sources
TripActions rewards program
Dynamic policy
Corporate negotiated rates
Automated unused ticket management
Real-time spend management dashboard
Live traveler map
COVID-19 & emergency dashboards
ERP integrations
Worldwide agents with local market knowledge
Multi-language support
24/7, 365 access by chat, email and phone
Consumer-grade experience
96% CSAT
52 NPS
Book in less than 6 minutes
Virtual cards for travel booking and light procurement
Physical cards for in-person transactions
Easily issue cards with built-in, intelligent controls
Enforce policy at the point of sale
Unified Spend Dashboard
*
Unified dashboard for T&E and light procurement
Real-time reporting and spend visibility
Interactive, granular performance dashboards
Streamlined approval flows
Direct accounting integrations
Automated reconciliation
Cash back on every purchase
Simple, transparent pricing
Simple and Transparent Pricing
TripActions uses simple and straightforward platform pricing paired with trip booking fees to create better value and visibility for clients. Say goodbye to support, account management, contact or inventory fees; the modern approach from TripActions gives finance leaders confidence to plan long term around corporate travel and spend management.
Unified Platform Pricing
Instead of multiple line items, invoices and relationships with disparate corporate travel and spend solutions, take advantage of a simple, unified solution that handles the full spectrum of corporate travel and spend management.
Stress-free Support & Account Management
Platform pricing includes unlimited access to account management and worldwide travel agent support. Engage with the account team for accelerator courses on managing unused tickets or building dynamic policy. Call, email or chat into travel agents 24/7 to carefully plan out a trip. Everything's included.
Bespoke Travel Management for Enterprise Clients
Established teams can take advantage of a travel management program built from the ground up for global success. Use TripActions Travel Edition for multiple points of sale, premium account management, widespread negotiated rates and the full power of modern corporate travel management.
Trusted by more than 8,000 companies:













close
See why more than 8,000 customers choose TripActions to modernize their Travel and Expense program.