The Enterprises Switching to TripActions Post-Pandemic
Companies that had long pushed their travel & expense programs down the list of priorities were forced into a rude awakening in March 2020 when suddenly getting travelers home safely, tracking unused tickets and waivers, adjusting policy to new travel restrictions, and fulfilling duty of care was put to the ultimate test.
In the six months since, we've seen a huge appetite for modern T&E management from TripActions among enterprises who found themselves ill equipped with their antiquated, legacy TMC when COVID-19 hit, and are now looking for a more innovative solution that can meet the challenges ahead. T&E is such an integral part of business growth that it is critical that enterprises use this time to arm themselves with a tech-forward T&E solution and partner that their employees actually want to use.
Five hundred+ organizations have made the switch to TripActions since March 2020. To best meet the needs of enterprises, TripActions earlier this month released the TripActions Enterprise Edition. This comprehensive T&E solution combines the best booking experience, robust global inventory, 24/7 access to expert travel agents, and modern payments and expense tech in a single platform. Through its modern technology, TripActions increases traveler satisfaction and adoption, drives safety and compliance, and makes T&E programs more efficient and cost-effective.
Today we're sitting down with Jonny Bryan, Chief of Staff at Unit4 to talk through their decision to make the move to modern T&E management in the midst of the global pandemic, and how the situation awakened them to what was needed to really protect their travelers and control costs through their T&E program.
This corporate T&E podcast covers:
What's missing when managing corporate T&E with outdated legacy platforms
The decision criteria that ultimately led Unit4 to switch to TripActions
Why the decision was necessary not only for COVID-19 but to mitigate risk for the future
The specific features and products needed for a modern T&E program
The positive business outcomes of modernizing your T&E platform
How a modern T&E partner can improve culture and the employee experience
Why now is the perfect opportunity for enterprises to upgrade their T&E platform for the future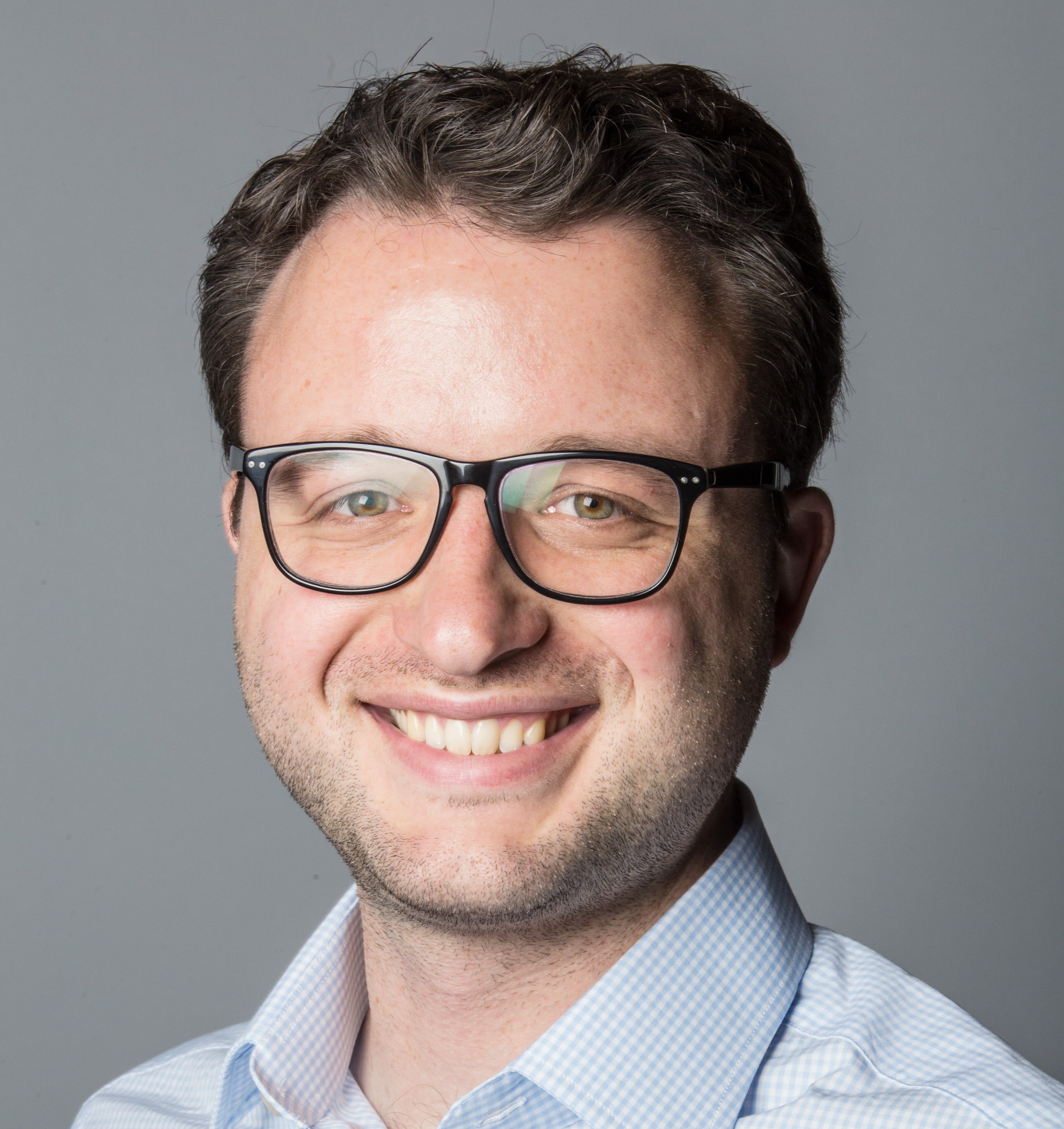 Jonny Bryan
Chief of Staff at Unit4
The TripActions Business Travel Continuity Suite was a great indication of the speed of innovation on the TripActions platform as well as your approach to product enhancements. The TripActions team listened to the customers, acted on those requests, and made changes immediately. It was a big swing factor in us wanting to go with TripActions and partner with someone that takes innovation so seriously."
Joining us on the podcast this week: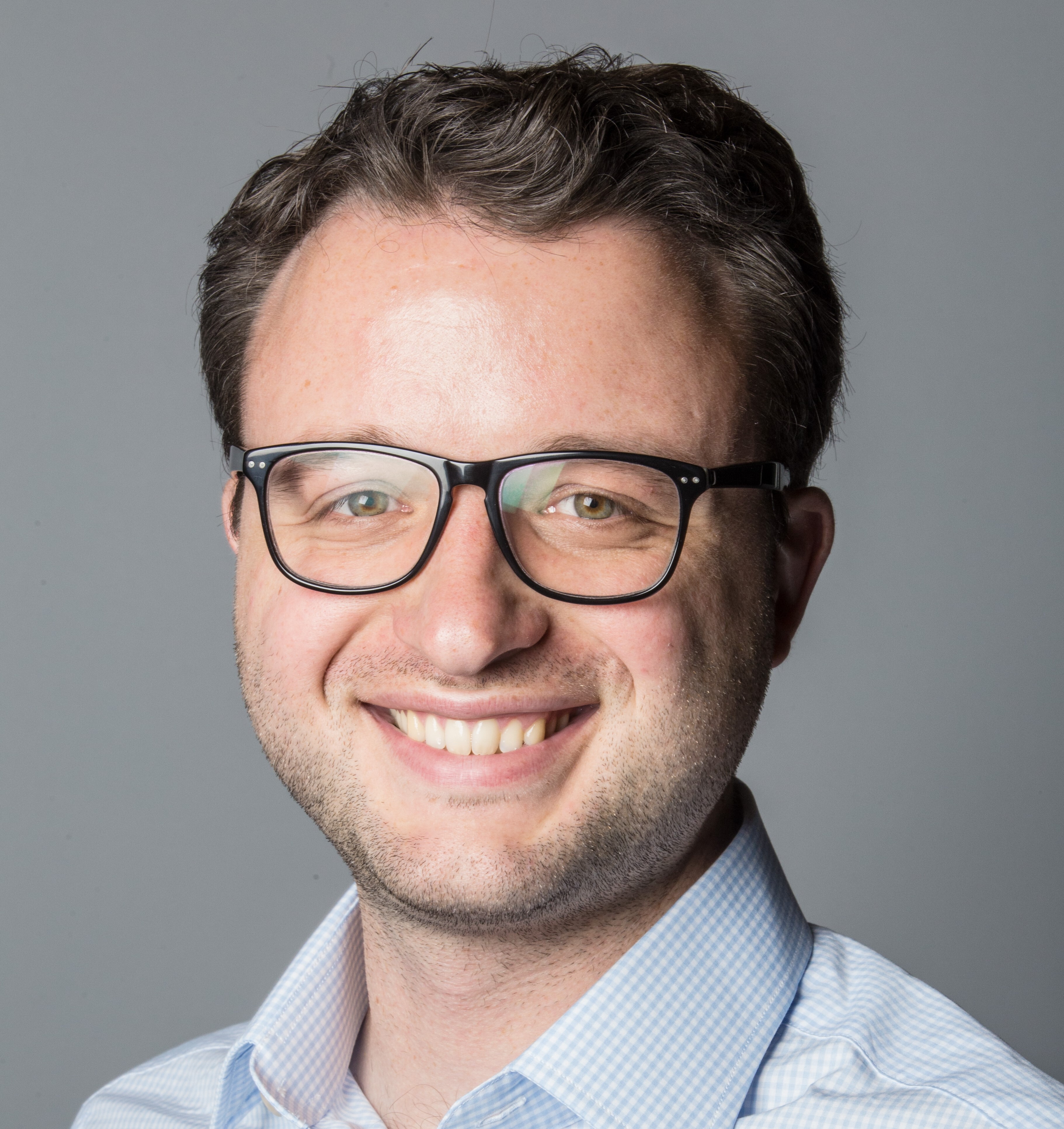 Jonny Bryan
Jonny Bryan is Chief of Staff at Unit4, the global software company focussed on ERP, HCM and FP&A enterprise software for people-centric organizations. Jonny began his career in investment banking with JPMorgan, advising clients across the real estate, hospitality and sports sectors. After completing his MBA at London Business School in 2015, Jonny began a career in technology. He spent 4 years at Microsoft where he held roles in partner marketing and change management and, prior to joining Unit4, was Chief of Staff for Microsoft UK.
Podcast Transcript
Open for Business Transcript: Episode 16
The 16th episode of Open for Business explores why enterprises are switching to TripActions after the outbreak of COVID-19 underlined the shortcomings of their legacy platforms.
Samantha Shankman: Johnny, thank you so much for joining us today. Why don't we start by hearing a little bit more about your role?
Jonny Bryan: I'm chief of staff at Unit4, which is a global software business. We have about 250,000 people across North America, EMEA and Asia Pacific. We are in the business of creating software for people-based businesses so professional services, the public sector, nonprofits and education. My role as chief of staff is to support our CEO Mike Ettling in running the business and managing our board of directors and our shareholders. It's quite a broad role touching every aspect of the business, and very exciting, particularly through the transformation that we're taking the business through at the moment.
Samantha Shankman: Absolutely. I can imagine how many changes have been happening recently.
Jonny Bryan: It's definitely been an interesting six months. One that none of us anticipated we'd be going through, but it's been a great moment for us actually. We've really seen the value of all the changes we were starting to make last year... the cultural changes we started to take the business through. We've really seen the benefits of that as we've hit this pandemic. We're enabling our people to still come together, operate to the level that they want, to keep the morale up and continue to deliver results. It's been an interesting period, but it's been really heartening to see how the business has come together and the results we've still achieved.
Samantha Shankman: Amazing and Unit4 recently switched to TripActions. What was the timeline on that?
Jonny Bryan: We started working with TripActions in the early summer period and went live in mid-August. We've been live on the TripActions platform for just over a month now.
Samantha Shankman: Let's go back to how that relationship started. How were you managing the corporate travel program at the start of the pandemic and what did you find was lacking in that situation?
Jonny Bryan: We were doing our corporate travel through one of the big legacy travel players and we'd had a relationship with that company for a number of years. Our desire to change our TMC actually really came pre-pandemic. It was largely driven just by the old way in which things were done. All countries that we are focused in were very much siloed in terms of our travel offering so it was quite a sort of fragmented experience that we had in terms of corporate travel. We weren't using particularly modern tools. It wasn't a modern app experience. It was very much an old style way of doing corporate travel so there'd been that desire to make a change.
Then the pandemic comes along. Global travel is ground to a halt and our CEO called me and said, "Look, we're not traveling for now and we won't be for the next few months. This is the perfect opportunity to make a change. without being particularly disruptive to the business." The level of bookings we were going to have in our system was going to be just fractionally above zero for the next few months so this is our opportunity. It was really about grabbing the opportunity and making the change so that when we came out of the pandemic, we would have a great new T&E platform for our people.
Samantha Shankman: It's interesting to hear you talk about how you and the leadership at your company were already aware that some changes needed to be made and that this became the right time to do that. Why was that decision necessary not only for this situation, but to mitigate risk for the future as well?
Jonny Bryan: There are a few things that came into our thinking about making this change. We wanted a more modern experience. Pandemic or no pandemic -- getting our employees on a modern platform was really important for us. As consumers, we are very used to having amazing tech experiences at home and in our personal lives through the devices, apps, and platforms you usually favor. Consumers have a very high level of tech experiences. Why is it then that when you go to the work environment, you should accept a lesser experience? The experience that you want to be able to give your employees should be just as good as that consumer experience at home.
We use all these great apps at home whether it's Expedia, Booking.com, or Airbnb. They are really easy, really modern platforms for booking any personal travel. Then you come into work and you're using something that's really old fashioned, quite clunky and laborious to use and manage. That's not a situation that we should really accept. So there was that general desire to give our employees a much more modern travel experience. Cost control was another key aspect heightened by the pandemic. The need to control costs is becoming ever more important as the business has been affected. Something else on an ongoing basis that we needed to be able to do was getting us onto one single travel platform where we could have much greater visibility on who was traveling, what travel was being done, and the prices being paid. It was really important.
The third thing was getting a much greater visibility on where our people were at any one point. This is certainly something that is important on an ongoing basis, but in particular during times like this where certain countries and regions of the world may have particular problems whether it's a virus flare up, political unrest, terrorist activity, natural disasters, or so on. For the sake of our employee wellness, and our duty of care to our employees, having a really good handle on exactly where our employees are at any one time when they're traveling for work is really important. That was a huge challenge with our previous provider. We didn't really have any great up-to-date, to the minute, way of tracking where employees were. With the TripActions platform, we've got that, and just with the limited amount of travel we're doing at the moment, actually seeing where our employees are -- that sort of risk management perspective -- is amazing. It was definitely another big sort of driver for us to make a change.
Samantha Shankman: Really interesting. I think that we'll probably get into this later, but I'm also curious to hear more about support. What was your support experience like for business travelers before and what did you see could be done better with TripActions?
Jonny Bryan: This is an interesting area actually, because we've got ourselves into a habit. From the consumer side, when we're doing our personal travel, I very much doubt that lots of your listeners call an airline or hotel to make a booking. They'll go on their phone and open an app. They'll find what they want. They'll click to book, put their credit card in, and be done. They won't talk to anyone. I've spoken to agents over the last few months because I've had to for various refund policies for airlines, but 99% of the time, I never speak to anyone. When I book any consumer travel, you do it all digitally. But we got into the habits with our corporate travel where we would always email our previous travel provider saying, "Please here's my rough itinerary, please could I book this trip?"
There wasn't that digital engagement at all with the old travel provider. Part of that was the fact that their online system wasn't really able to cope with anything that was particularly complex in terms of travel. But the vast majority of the engagement was in person either by email or phone. I think we've actually got a bit of change management to do with our own people. Now that we've switched to TripActions, I think there's still that desire for people to connect with another human being to make that booking. We need to try and wean people off that over time. The vast majority of our bookings are fairly straightforward. It's a return flight and probably a hotel at the other end. You don't generally have to speak to someone to do that. You can just do that digitally online.
What we need to move to is to get people to engage with the TripActions platform largely digitally, mostly self-serve, and then use the support when they actually really do genuinely need help versus just getting another person to make a fairly simple booking task. The feedback so far has been great. The fact that we've got support 24/7 now there's no concept of out of hours. That you don't have to pay extra for contacting a support agent at some strange time of the night when a travel issue pops up is obviously a huge, huge benefit. You have chat, email, call in, and it's 24/7. The feedback so far has been great, but I think what we need to do on our end really rather than TripActions end is this culture shift of getting people to engage much more digitally. They actually don't really need to contact support unless they really do actually need someone to help them out with a particular challenge.
Samantha Shankman: You touched on this in the beginning, but where are your travelers?
Jonny Bryan: They're all over the world. We have 250,000 employees in total and the vast majority of those are in EMEA. We have a couple of hundred in North America and that business is growing and a couple of hundred in Asia Pacific. The majority of our employees are in EMEA and that splits across UK and Ireland, the Nordics, Germany, Spain, Poland, France, Netherlands, and a few other countries as well. We have employees fairly spread out and actually that drove us to having a culture pre-pandemic where everyone jumped on a plane whenever they wanted to do a meeting. The default way to get together with people was to say, "Hey let's all fly into...", whether it was Amsterdam, Lisbon, Munich, or Stockholm. You jump on a plane, have a day meeting there, and then fly back home.
That's fine, but it doesn't need to be every time. Obviously we've been in a period now where no one is doing that at all. We've been fully virtual. I think when we come out to the pandemic, it's going to be a matter of finding the right balance of traveling when you need to. When it really has an impact to be in front of people whether that's your own people or in front of customers and then sensibly using virtual engagement with people when you can as well. Two reasons: (1) It saves cost, but (2) it actually saves people's time as well.
You do spend a lot of time traveling and you spend a lot of time away from home. I think it's finding the right balance of traveling versus doing things virtually. Certainly even for me over the last couple of weeks, I've really benefited from just seeing people face to face again. It's nice to see people face to face. I think people will want to do that over the next 12 months as we come out of this, but it'll be a matter of finding the right balance between traveling and doing things virtually.
Samantha Shankman: You're talking about cost savings and I read an article this morning on Business Travel News, which mentioned how companies are now thinking about travel from the perspective of how valuable a trip is for the company. With the TripActions dashboards, you have better control and visibility into that travel spend so you can start to measure what you're spending against the value of those trips. You're able to strike a better balance of value and spend once you have the real-time data given to you about what you're spending and why.
Jonny Bryan: It would be interesting to be able to properly measure the ROI on every trip and measure that against the ROI of doing something virtually. The value of seeing customers face to face is huge. We will probably in the future look to do more of our travel for customer engagements rather than internal meetings. The emotional and mental benefits for people to see people face-to-face is huge so ensuring that we do internal travel to a sufficient degree such that people are able to get that engagement will be really important. Another dynamic specific to our business because we are quite globally spread is that we have a lot of cross-border teams and a lot of cross-border leadership roles as well.
For a leader to be able to see their direct reports, they actually have to be able to travel across a border. They'll be able to do a lot of engagement virtually, but they do need to be able to see them face to face too. It's about finding that right balance. As we mature with our use of the TripActions platform, it would be great to start to look at ROIs and cost benefits of traveling versus not traveling.
Samantha Shankman: In addition to some of the products and features we're talking about such as the support and the dashboards, TripActions also created the Business Travel Continuity Suite in March of 2020. These tools were created to help companies better track their travelers, aid in processing flight waiver, and assist with all the nuances that came with the shutdown of travel in March. Are there any particular features or products that were helpful or attractive from the TripActions Business Travel Continuity Suite?
Jonny Bryan: The TripActions Business Travel Continuity Suite was definitely a factor in choosing TripActions as we evaluated new providers. The dashboards you alluded to -- where you can see the live travel status of everyone that's currently on a trip, see where they are in the world, see where they've been in the past 14 days -- that's hugely valuable data. It's one of the benefits of being with someone like TripActions where it's one platform for everyone. Regardless of where employees are in the world, they're booking on that same platform and the data is feeding into the same place. Being able to surface that data is of huge benefit to us and that's something we never had before.
I understand you built the Live Traveler Map in pretty short order over a weekend at the beginning of the pandemic. That was a big swing factor in terms of the choice we made. Given the way you developed that in such a short time period, it was a great indication to us of the speed of innovation on the TripActions platform and your approach to product enhancements. The TripActions team listened to their customers, acted on those requests, and made changes pretty quickly. It was a pretty big swing factor in us wanting to go with TripActions and partner with someone that takes innovation so seriously.
Samantha Shankman: Absolutely. I think our team really looked at the challenges that came around with COVID-19 as an opportunity to develop our tool and even better serve the customers and community, especially for new companies that were coming on such as Unit4. You started to mention the decision-making process that went into choosing TripActions. I'm curious to learn a little bit more about the purchasing process. What was that purchasing process like internally as you started to make these decisions?
Jonny Bryan: We were perhaps in a fortunate position in that our CEO is a huge traveler. He's based across the US and Europe and travels a huge amount of between the two continents. It was actually him that seeded the idea of changing platforms shortly after he took over as CEO of Unit4. He was the driving force in ensuring we made that change once the pandemic hit. So there wasn't the need to sell the change or pitch the idea of a new provider to senior management.
It was really just a case then of asking which platform we would go for. "Are they going to do what we want them to do for us? Will they be a good partner for our travel in the future?" So it was perhaps a different purchasing process than some companies may go through in needing to sell the value or benefits of making a change. It was then just a matter of ensuring we found the right partner that based on some criteria we set out.
Samantha Shankman: Definitely. I think your situation highlights the importance of having leadership want to or opent to make a shift and put better systems in place. Whether it's coming from the top down or the travel manager or finance leader is talking to their leadership, it's really important that there is an agreement among them that something can be done better here for their people and for their company.
Jonny Bryan: Absolutely. Our CEO set out three core pillars of transformation when he joined Unit4 last year. One of those pillars was creating an extraordinary environment for our people. He looks up to a number of businesses that have an awesome culture and that's what he aspired to create at Unit4. There are so many different aspects to creating and changing culture in a business. But one of those is around the experience you give your people in the tools they have to use to get their work done.
Travel is, certainly for those people that travel more often, a huge part of that. So in creating that right people experience, you need to give people the right tools to be able to do that. We certainly didn't have the right tool before. When we were evaluating which partners to go with, a key factor was which provider would give us the right tools to give our employees an awesome people experience so that when they do travel, it's seamless and easy. So people actually enjoy it rather than dread going through the booking process as they may have done before.
Samantha Shankman: Amazing. It's interesting to hear how you talk about the correlation between culture and having an incredible travel experience, because I think - especially for the employees that are traveling often - how they travel, how they book the travel, and if they feel supported on the road is a major part of their employee experience. It can either add or take away from the culture in that organization.
Jonny Bryan: Absolutely. It's giving your employees the signal that you care. When we launched with TripActions, we very much framed the communications around making this a positive change for the employees. While cost was and cost of the booking platform was a factor in the decision process, it wasn't driven by that. To be transparent, there were slightly cheaper alternatives that we could have gone with, but we went with TripActions because we knew the slightly more premium price tag is worth paying for. Why? Because we are going to give our employees that better experience.
Samantha Shankman: Amazing. You're based in EMEA and a lot of your travelers are based in EMEA. Could you share a little bit about your perspective about what's unique being based in EMEA right now versus the U.S. right now?
Jonny Bryan: So pre-pandemic, when cross border traveling was pretty seamless for everyone and, frankly, in many cases slightly unnoticeable, I wouldn't have said there's much difference at all in getting on a flight in EMEA versus getting on one in the U.S. That has obviously changed quite a bit now. Since the start of national lockdowns and then the differing ways in which countries have eased those restrictions, traveling has become a bit of a minefield across EMEA.
It's a bit of a challenge to stay on top of those changing rules, ensuring that you qualify in the right places, that you've had the right length of stay in a particular country. I haven't done a huge amount of traveling myself so far. I've just done one personal trip to Italy in the last few months, but even then ensuring I had the right form printed off and filled in to hand to the gate agent was important. With the UK constantly changing their quarantine requirements for various countries, it's created a bit of havoc for people traveling for holidays and I imagine for business travel as well.
People are willing to get on a plane and definitely want to get on a plane whether that's for personal reasons or business reasons to get in front of their teams and their colleagues. But it's a challenge to stay on top of those rules and ensure that you don't end up in a 14 day quarantine when you head back home on the other end of the trip.
Samantha Shankman: What are the positive business outcomes that you're looking to achieve by modernizing your T&E platform?
Jonny Bryan: There were three key things that we were looking at here. The first was controlling spending so getting tighter controls around what could and couldn't be booked.
The second was having a more effective approval system, which leads back to the first.The issue we had with our previous provider was that he experience was very siloed across different countries. With people having managers in different countries, the approvals cross borders just didn't work. People were on different booking platforms and different systems. Having everyone on the one global platform that you can sync to the HR system each day is a game changer. You have the latest hierarchy in terms of who's managing who and are able to route all the approvals to the right place in real time. It was really valuable for us.
The third thing which we've talked about already is the better tracking of our employees to ensure employee safety and sort of business continuity purposes. That's a big factor for us as well.
Samantha Shankman: Interesting. Were there any other required capabilities of the new T&E platform or TMC partner that you were looking to fulfill?
Jonny Bryan: We certainly wanted to have that one global platform. That was hugely important. A broad range of inventory and pricing was really important as well. Given our global footprint, we have people looking for different travel providers in different markets. Having that really broad range of inventory so people could access the travel product that they wanted was important. In particular, being able to access low cost carriers. Our previous travel provider wasn't able to load those into their system. We actually had a situation where Asia Pacific was on a completely different platform to the rest of the business, because they needed to access pricing for AirAsia. Having the ability to access low cost carrier pricing was definitely important.
Then, as we've already talked about, having that simple consumer-like experience on the tool was probably the biggest thing. We no longer had to downgrade our IT experience for corporate travel. The really key things we were looking for was the one global platform, the broad range of inventory - including the low cost carriers - and then that consumer-like experience with the corporate travel tool.
Samantha Shankman: What was the decision criteria that ultimately led you to TripActions?
Jonny Bryan: We looked at a number of different factors through our review process. Our final decision to go with TripActions really was led by a few key factors. First: We wanted to be amongst great companies in terms of the TripActions customer base. We wanted to be surrounded by other modern tech companies helping to lead the way in terms of innovation at TripActions. We also didn't want to be the biggest player on your platform. Our approach to corporate travel is perhaps slightly old fashioned given where we've come from with our legacy travel provider. We didn't want to necessarily be leading the way ourselves, we wanted to be led in terms of best practices for travel by some of the broader TripActions customer base.
Second was the strong commitment TripActions made to partner closely with us as your solution grows and as we mature in our approach to corporate travel. We actually received some of those commitments directly from the top, from the TripActions CEO. Having that buy-in from TripActions as a company to partner with us really closely was very important. Then lastly, I'd probably highlight the strong feedback we got from the customer reference calls about the experience of using TripActions. Having that external validation was really important, too.
Samantha Shankman: I think you make a really great point about not necessarily being the largest company on the platform. You might have seen that TripActions recently released TripActions Enterprise Edition, which is a suite of products really tailored to the enterprise. Since the start of COVID-19, more than 500 companies including enterprises join the platform and that's because they're able to see that TripActions has all of the functionalities and products needed for enterprise. Global companies are now recognizing that their employees need a better system to book, track travelers, provide duty of care, as well as control and track finances.
Jonny Bryan: I imagine a lot of those companies are looking at making a change for a lot of the same reasons that we did. They're looking to break away from the legacy way of doing corporate travel and move to a much more modern approach. Now they can see that TripActions has the platform to be able to handle the enterprise level of requirements and they probably have a similar downtime in terms of existing travel. It is the perfect opportunity. I imagine a lot of businesses are taking this moment to make that change.
Samantha Shankman: Absolutely. Which is a great segue to the travelers that are already traveling with TripActions in your organization. What's the feedback been of your executives and travelers since launching TripActions?
Jonny Bryan: So it's early days as we launched in mid August. A third of our employees signed up and are using the platform already. We've had quite a number of trips already booked, which has been great. The only feedback has been really positive. Simple sign-up process, very intuitive tool to use, simplified booking process, and quick reaction from support.
As was alluding to earlier, there's a bit of user education in terms of the way in which we have been used to accessing corporate travel before. There's a bit of re-education to go through in terms of how people use the platform and booking travel digitally versus having to speak to someone face-to-face. But the only feedback has been great. Our CEO has already been traveling and he's loved using the tool so far as have the assistants supporting some leaders. Early feedback has been really positive and we're looking forward to getting the rest of the business up and live on the platform to use in the coming months.
Samantha Shankman: Fascinating. I truly think this is one of the most valuable podcasts that we've done so far because you're really taking us step by step through the process and what your organization has been through, what they looked for, and why TripActions was ultimately right for you. Thank you so much for sharing so many insights.
Jonny Bryan: Not at all, it's been a pleasure. It's been great going through this process with TripActions and, for me, learning far more about corporate travel than I knew coming into this process. As I said, we're looking to really create an awesome people experience for our employees as they travel for work so I'm looking forward to all the innovation that's to come from TripActions.
Samantha Shankman: Absolutely. Johnny, thank you so much for your time and hopefully we'll all be traveling again soon so we can see each other in person.
Jonny Bryan: I hope so. Thanks so much.