Weighing the Value of CNRs for the Future
The role of corporate negotiated rates has significantly shifted in the past six months. For those unfamiliar with the concept, corporate negotiated rates - known as CNRs - are the discounted room rates agreed on between an organization and hotel for a specific period of time. The best TMCs and consulting agencies organize them on behalf of enterprises.
These long-standing rates are not quite as valuable as they once were with temporary hotel closures, aggressively priced OTA (Online Travel Agency) rates, and even publicly-available rates that undercut CNRs. There are also new challenges around the RFP process as understaffed hotels might not be able to manage RFPs, leaving corporations without a clear path forward.
With personnel limited on the hotel and corporate sides, the ROI of building large hotel programs is called into question. Enterprises require reliable information in order to set negotiation terms, but our unique situation and future uncertainty makes this task seemingly impossible.
We're sitting down with Elaine Kennedy, Vice President of Hotel Market Planning at Pegasus, Calvin Anderson, Chief Commercial Officer at Domio, and Tara Stangel, Head of Lodging Supply at TripActions, to talk through these changes, what to expect from the future of corporate negotiated rates and hotel RFPs, and what you need to do to properly prepare for this new reality.
In this episode of Open for Business: A Corporate T&E Podcast, we'll discuss:
How COVID-19 has and will continue to impact hotel rates
Hotels' revenue strategies that you should be aware of
How to approach the RFP process in the current climate
What changes you should expect from hotel negotiations in 2020
Ways a TMC can help you navigate this unconventional RFP season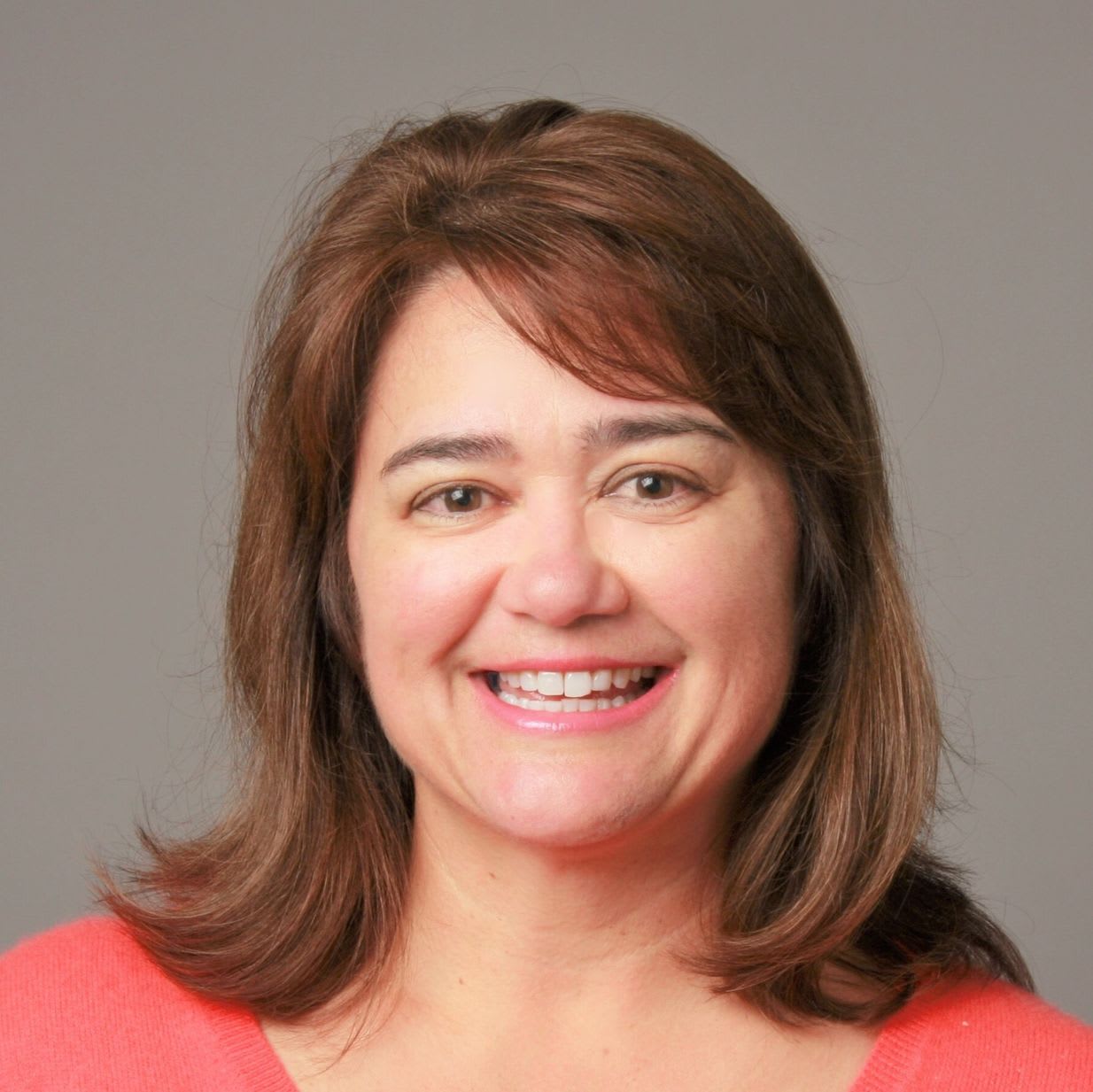 Tara Stangel
Head of Lodging Supply

For corporate negotiated rates, it's important for a TMC to be able to provide data, bridge the gap of information, and build confidence between the client and the hotel."
Joining us on the podcast this week: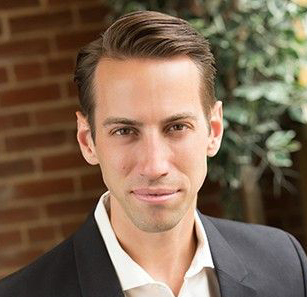 Calvin Anderson
Chief Commercial Officer at Domio
Calvin serves as Chief Commercial Officer at Domio, a luxury apartment-hotels company that offers the amenities of a hotel, with the footprint and features of fully equipped apartments. Prior to Domio, Anderson led all commercial verticals for OYO North America, served as CRO of RLHC, and carried senior revenue strategy roles at Duetto, Hilton and Highgate. Anderson serves on the HSMAI Americas Board, was named 20 Next-Gen Leaders by Hotel Mag in 2018 and was also named one of 10 Technology Rock Stars by Hospitality Upgrade in 2020.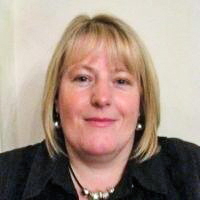 Elaine Kennedy
Vice President of Hotel Market Planning at Pegasus
Elaine Kennedy has 20+ years of international hotel sales experience. After starting her career in the U.S. with Marriott International, she moved to the UK working in various hotel sales roles with Marriott, IHG and Millennium Hotels & Resorts. She then accepted a new challenge at Utell Hotels & Resorts, representing and helping the largest global portfolio of international independent hotels to compete with global brands. Today Kennedy ensures Pegasus hotels are well equipped for the latest trends affecting how they acquire high value business travel guests in these uncertain times. With the backing of Pegasus technical teams and rich business intelligence and analytics, she pushes to ensure Pegasus hotels have access to best in class sales support, tools and programs.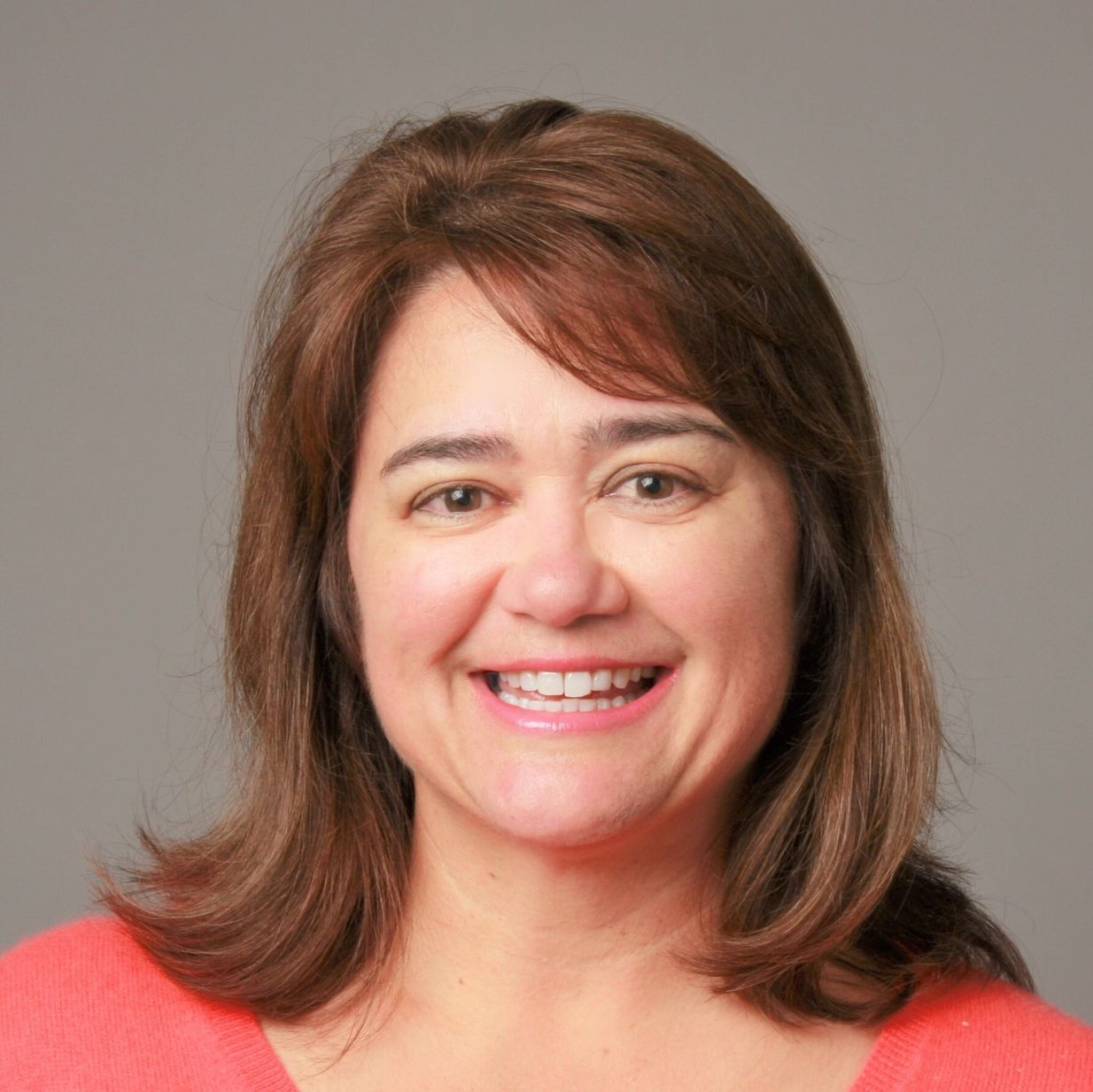 Tara Stangel
Head of Lodging Supply at TripActions
Like our audience, Tara loves the hospitality business. She believes that welcoming strangers, sharing tips, and giving insights on how to improve guests' stay is what makes hospitality fun. Tara started her career when physical metal keys were still being used and learned how to adapt after the 9/11 tragedy. She then joined the fun side of OTAs to partner with thousands of hotels as we built revenues together following the financial crisis in '08. Now at TripActions, Tara is here to help recover the corporate travel business by sharing insights, trends and client and hotelier views.
Podcast Transcript
Open for Business Transcript: Episode 12
Our 12th episode of Open for Business weighs the value of corporate negotiated hotel rates in a post-COVID world.
Samantha Shankman: Welcome everyone. I'd love to start by learning more about your current role and experience in the travel industry.
Calvin Anderson: I'm the chief commercial officer of Domo, which is really the first apartment hotel company in the world. We take the best of the hotel experience and the vacation rental experience and cram them into one while leaving the dearth behind. I lead everything from brand to hotel sales to digital marketing to revenue management and pricing and analytics. I have a long history in the hotel industry.
Elaine Kennedy: I'm based out of London with Pegasus and, prior to the pandemic, I would have been traveling to many different parts of the world on a regular basis. We provide a platform of solutions for hotels to maximize their revenue across all different distribution channels. We operate and provide the global sales service, which is where I sit in the operation.
Tara Stangel: I head up our lodging and car partnerships at TripActions. I've been here a little bit over a year. Our team works directly with hoteliers, accommodations providers, car rental companies, and group organizations to establish a direct relationship, meaning an opportunity for the hotels to give us a direct rate that we can then give to all of our clients. We understand the trends and it allows us to better forecast and help clients understand which hotels they can use within their program. I've been through a variety of downturns in 2001, 2008, and see this as an opportunity for us to change, revisit some archaic strategies and make new ones that really adapt to the new world that we're going to see.
Samantha Shankman: Really well said. With that, let's jump right in. How has COVID-19 impacted hotel rates and what does this mean for corporate negotiated rates today?
Calvin Anderson: It certainly has impacted everything. We're in a whole new world. We saw a huge drop off of all of our traditional consumer segment and are left almost exclusively with what I call the 'risk taker.' This traveler has some income and is tired of being cooped up. They are even a little bit more risky with how many bounces they make on our beds. They are exciting folk and that's who is traveling right now. If you want a piece of that, holding out for super high rates is a terrible way to get a piece of it.
An enormous OTA did a survey of their internal top users and put out a multiple choice where consumers ranked what they're looking for in travel right now. Cleanliness was the third option chosen. The number one priority was the deals. If you have somehow the ability to stay expensive and open and staffed then, by all means rates, stay up. If you need a piece of that business, there's definitely a part of offering discounts to get there and drive conversion. It doesn't mean that you ignore your net rates and what you're actually walking away with. We live in a world that is supply and demand. We are not a hotel cartel. If you want access to anyone that's traveling right now, you have to have a value prop that converts and that conversion often comes with discounts. We're definitely seeing a loss in rates in a lot of cases, but it's not enormous. There's a world where you judge what your product needs to stay at.
How all of that impacts corporate rates is this big question mark around what rates need to be when people do start to travel again. The answer oftentimes ties back to the capabilities of those corporate entities, but I think the fairest and most logical way that we are dealing with it is through dual rates. Many people still love their static rates, because they need the ability to budget and plan for what their travel costs are going to be and control them. We're offering a static and dynamic rate so that if they want access to value, when it is there, over that static rate. We also offer the peace of mind of that static rate, which in reality will probably be higher than it needs to be in the very near term. When any sense of normal business returns, it's likely that the static rate will become the truer value over the dynamic rate.
Elaine Kennedy: We saw a lot of hotel closures across the globe, but business is starting to come back to markets that are reopening. Those markets are Germany, France, and the Nordic region. The UK is a little bit slower, because it's behind the restrictions in terms of getting hotels open again.
In terms of the rates, when I look at the corporate negotiated rates, it's very interesting depending on the client and the actual market. I can see a huge dip in the rates in the bigger markets. I haven't seen the same hit on rates in secondary markets. It also depends on the content in terms of what content is being fed to clients and how they're making the bookings. We're seeing a shift back to brand websites and we're also seeing a lot of business coming through travel agencies that wouldn't normally book.
Who's booking first? Domestic stay-cations. On the corporate side, we're seeing a little pickup in markets like Germany and Austria where they're close together and restrictions have been lifted and people can travel by car. That's where we're seeing a bit more movement, but business disappears very quickly as soon as they're an increase in infections in a certain area. There is steady growth in some domestic markets.
Tara Stangel: Calvin has talked about how safety is the third top reason why a guest would choose a particular hotel. It is the top priority of clients to have more influence on travelers' decisions about what hotels or what accommodations are in their programs, but it always comes down to cost even more so as the economies across the world, regardless of what region you're in, has fallen so more hotels are looking at, "How do we become, if we can be, profitable?" This gives an opportunity to continue to drive down on price, continue to look at that. While safety is what we're all looking for -- sanitation, all of those types of things -- in driving employee behavior, it is still going to be the mandate of picking the lowest rate you could possibly get, because we want to drive the savings.
If programs aren't in place where you have that and I know Calvin and Elaine touched on dynamic pricing and we can go more into that, rates have dropped. They will continue to drop and it's because each hotel is owned differently and they have a different owner and they have different bank loans. They have different union requirements. So they're going to try to capture that share. As much as everybody has said over the past downturns, don't discount, we're in a different game. There will be discounts to capture share.
Samantha Shankman: I'm going to jump in with a million dollar question. When do you expect business travel to pick back up and what do you think will happen to hotel rates when travel does return?
Elaine Kennedy: In markets where we have quite a concentration of hotels like Japan and China, we see that domestic travel is picking up there. Although we see that they are staying slightly longer on the length of stay but they're sending less people. Hotels have had to look at domestic business and target more domestic companies to try to get some business on the books. Where some of the international properties in Tokyo would have relied on the North American and European business, they're now looking at more of the domestic Japanese companies where the rates are slightly different as well and they need to go after that business to get some business on the books. That's where we see a shift there.
In Europe, we certainly see that businesses coming back in some of those markets like Germany and Spain. When Spain opened up, we started to see some domestic travel from different types of companies that are less restrictive than the big companies. We don't see them moving so much yet unless they're in manufacturing or they're in a certain type of business that needs to move right now. The small to medium sized corporations, we certainly see the moving. It's interesting in cities like London where hotels are able to open from the first of July, but they've actually chosen to open later because if they're surrounded in the city area by certain companies that have already announced that they're not going to be sending people back to offices or they normally have a lot of international inbound travel then the hotels are staying closed and deciding that the cost to run them for the amount of business that they could get is not worth the risk and they open a little bit later. We're seeing a shift as well where they're starting to take more domestic leisure business where they wouldn't have done that before to change their mix up in order to get what they can at this time.
Calvin Anderson: I would add to Elaine's comments there that is definitely probably not going to lead with your big boys. It's going to be the small- to mid-companies that start to take a little more risk in travel. I also totally agree that it's going to be tied to office openings. Nobody's going to ask their team to travel before they even let them come into the office. There's a small wave that are going to allow September openings so I wouldn't look for a hint before that, but a lot of people are not even talking until 2021. There are probably people that work for big corporations that are no longer tied to a geography anymore.
You're probably going to start seeing those rate codes show up in your system, but it's not because of mandated travel. It's probably because you have a twenties and thirties and maybe some Peter Pan forties living a nomadic lifestyle and they are checking out Nashville or New Orleans for a month. They're using their corporate rate codes because why on earth not? That's honestly what I think we're going to see in the fall. So you want to know what incentivizes those travelers that are showing up at your door. I think it's never been a better time to really get to know your guests a little bit more and probably with that to really cater your experience and make it a little bit more concierge-y and get dip your toe into really understanding who that travel is, what they like and making the traveler themselves want to come back. In some cases, what I'm saying is compete less with rate and more with service and experience is probably going to be what converts at least 50% of the travelers back. Maybe some small corporations are gonna fist fight, but if it's true corporate travel, we know their demand elasticity is not what the leisure traveler is.
Tara Stangel: I look at it as what type of travel are employees going to do? Traditionally 50% of the travel was for conferences. When those conferences start getting back on the books, that's a predictor. That's going to tell you when people are, feel comfortable doing it, they feel comfortable with six months out, nine months out. That is an early indication of where people are. Besides that you will always have travel of people that have to be someplace. They're building a restaurant or they're building something where their hands physically have to be someplace. That has, although it has slowed down, but it has continued across the different manufacturing companies, for example.
We talked about what will probably grow more. The reason to travel will be tied to sales and direct relationships as you're signing a large contract. While we all love each other over Zoom, we're humans and we need that attention, that ability to have a partnership in person. These are tough times so you want to go with a partner who you really like and trust. It's easier when you're with them in person to see those nonverbal cues.What do they like? Do they drink alcohol? It's pointless to send them a bottle of Scotch if they don't drink and you don't know that over Zoom. This type of travel is going to continue and grow.
It's interesting to think if companies are going to allow employees to expense various trips, because they want to keep them motivated and their mental health high. They're not going to spend that money on regular business travel, but they can divert some of that money to employee health travel. That's incredibly important as many of us or everybody is stuck at home.
Samantha Shankman: What revenue strategies are hotels focusing on to bounce back from this downturn?
Calvin Anderson: You should be putting all toplines into the same pool so revenue strategy is commercial or top-line or marketing strategy. I think you should be looking at all of your third party distribution partners and understanding what value they bring as far as incrementality, where they drive customers from the top or middle of the funnel, or if they're driving right at the bottom of the funnel, which means they would be potentially competing for your very own direct guests. Understand what the cost of that distribution is so if they are expensive, but very incremental and you're empty, which means you're selling rooms for $0 and you have the opportunity to fill those rooms for an expensive price, but way more than $0.
I think it's important to understand the super value of those third parties. It's very important to look at your customer acquisition costs in-house so in addition to the commissions, you're paying to third parties, everything from your sales team to your marketing team to your content and branding, which is what's really driving business for us. Again, unless your company happens to somehow be the heir to the Shell fortune and doesn't need to make money, you are in a situation where you have to keep your belt tight. It's really important to be looking at who's driving what, at what costs and how incremental, and maybe you need to shift where you're bringing money back as you probably most people shouldn't be coming back from a very tight scenario into a more operating world. If the media is driving a 10 or 15 or 20 to 1, that's very direct for you and you should allocate those funds as opposed to potentially sales payroll.
Maybe you're bringing a world where you're understanding sales payroll needs to be phased in at a much slower rate because you are going to need that group and that corporate backbone in time. Or maybe you need to totally change the way sales is structured and target the long term stay guests a little bit differently as opposed to focusing so heavily on the group, which may take up a long time. Ultimately, that goes back into revenue management and pricing, but what's super important is that everybody is looking at the same data and making full soup-to-nuts decisions for the company or the hotel's PnL together.
That's how I would say revenue strategy needs to move forward. It is in deep alignment. It is not siloed teams. It's understanding the full impact on the PnL today. I would even argue that if you're in a position where you're not aware of your company's short-term and long-term goals then you need to get your toe in that water as well. There may be a world in which you are working on a 90-day or 60-day goal for survival so you should focus your time accordingly. Alignment and probably tough decisions is what I would say about revenue strategies that help hotels bounce back from this downturn.
Elaine Kennedy: I totally agree. In the end, from what we've been telling a lot of the hoteliers is that they've never had this opportunity before to completely look at things in a very different way and attack it like it's a brand new opening. Again, you have the chance to completely look at new markets, new things, new segments. Ee realign all of those costs and look at what business is there in the short term and then as borders start to reopen you start to see who can you partner with as well on a local basis. Are there businesses that you can work with? You were going after the big, big conventions before and they're not going to be coming back anytime soon. So are there companies that need to have space that you could realign that meeting space for them and give them some office space during certain periods where they need it. You have the opportunity now to think about whether you still want all of that business from each of those segments that you were working with. How do you change your outlook in terms of your com-set? It may be that you can now offer companies that were using another competitor hotel, that competitor hotel may not be open though, and it may not even be coming back ever, so is it your chance now to work with that specific company.
Calvin Anderson: Elaine, you are very sneaky. I love that strategy.
Elaine Kennedy: Everybody's out there and needs to grab what they can. Look for every opportunity and make the most about
Tara Stangel: One of the things you said, Calvin, which I was thinking about as Elaine was talking is… One of the best things a hotel could do is forget year over year and just say, 'How do I get to 10% occupancy? How do I get to 20% occupancy? What does that mean from operating costs? How do I get to 30% occupancy? How do I get to where I can have two housekeepers or three front desk staff and looking at those as benchmarks of success. Because as you talked about Calvin,some people are really trying to figure out how they survive in 90 days. The spin on that is how do we get to each every day, another room, or another 14 room nights or whatever it might be that how you employ thinking about that versus year over year. You're not going to look at year over year for 2 years.. at least for a year and a half. You're just not.
Calvin Anderson: I totally agree.
Elaine Kennedy: We're also seeing hotels that have inventory who can afford to add amenities like upgrades. They can use that now when they have less occupancy and really give the travelers something extra when they do come in to encourage them to stay.
Samantha Shankman: What changes do you think are coming to the RFP process and how should companies approach the RFP process given the future uncertainty and the lack of usable travel data from this past year?
Calvin Anderson: If I were to guess, I would say the RFP process is not going to change much, even though it absolutely should. I think it is going to be super ironically boring. Setting a long term price is a simple displacement analysis in reality, which is super easy if you have an accurate forecast, which is incredibly difficult to put together for this world. I almost would recommend a little bit of a forecast for yourself or the next year that is a little bit scenario based so understanding what it could potentially do.
I would plan for a completely unchanged lame RFP process knowing what scenarios are likely to happen to you in the future. I probably would go in in a world where if you believe at any point a more aggressive price point is going to get you the volume, you should go for it. I've heard a lot of people are holding rates and saying they're not going to raise this year, which is just hilarious. I guess it depends if you want a slice of that business. If you think the rate compels go in and do it, if you know, the rate doesn't compel, then just hold probably. I would then take on a second path, which is that the process maybe won't change very much and you put in the rates that are smartest with the ways companies travel for you. Maybe 50% are compelled by rate; 50% are not. You've either helped or dropped, because you want that piece of business and there's way less of it to get and that's just the rules of supply and demand. The next step would be to take me to take a very active and relationship with these clients after... more than you ever have. While I think the current RP process is not going to change, I think the following RFP process is going to be a totally different world, which is there may be no such thing as an annual RFP process. It's going to probably get totally blown up after this big first hiccup is my thought and that'll get blown up by the people that are super dynamically managing these relationships. There hasn't been time to change a process and it's not been front of mind for people so they're going to keep doing what they've been doing, and they're going to all learn this coming year, what that looks like. The people that are going to win are the ones that are making logical decisions week over week with these players. That's how it's going to change my opinion.
Tara Stangel: I would agree with you with Calvin and how it's going to change. Unfortunately, there'll be some that want to continue to do the RFP process this year. What's difficult is if those who want to do it, should only do it if they're going to switch from a static to a dynamic rate, because the static rate is just pointless going forward. A dynamic rate allows you to fluctuate with the market because you don't know what the market's going to be and it's very hard for a company to predict how much travel they're going to do, because you just don't know. On both sides of it -- on the supply side and on the buying side -- how do you get to there? Also, much of the hotel staff has been furloughed or laid off so who you're communicating with on the other side of the table from a client is a supplier. The supplier may not be there and they may not. Are they in that survival mode? What are their long term goals? If they don't understand what a hotel needs, how are they going to be able to accomplish what a client needs? So, as you said, we're going to have a hiccup, but you're right at the middle of next year, it is going to change not to an annual, but it is going to be that close communication. And even as we already said, price matters, but the traveler, the safety, the sanitation matters.
It's going to be a daily feedback loop of what are the travelers saying about this hotel? You want me to stay at this hotel as an employee, but it's not clean or people aren't wearing a mask or whatever it might be so there'll be a quick change based on feedback of employees, whether or not it's going to continue to be a preferred hotel, not on an annual basis. So you're right. Hiccup. It will be changing. It's awkward, but which is good about when you need to pivot, you can come with some really good ideas and innovative ideas on how to make this better.
Samantha Shankman: I think those are some really good points. And I think that that's something we've touched on a lot, both in the podcast and kind of throughout the conversations we've been having, which is that a lot of times the challenges that have come about because of the current situation are actually opportunities to rethink the way that we've done things before and do it in a smarter and different way. Do you think dynamic pricing and dynamic discounted rates will play a bigger role in corporate hotel programs?
Elaine Kennedy: Yes.
I definitely think dynamic rates will be around now for the foreseeable future. I think the way that they have played a role now post-pandemic and the way that corporations need to be able to measure control costs. So they need to be able to measure how many bookings they put into hotels on dynamic rates. There's also another factor which is technology,both from the corporation site and who they're working with as a third part as well as on the hotel side. From a hotel side at the start, not all of them can manage dual loading while all of them can manage the dynamic rates set up that some of the corporations are looking for. This is the education process that needs to go into place in order to help educate the hotels about how to work with dynamic rates work so they don't just see it as a pumping and slashing rates scenario, but working together with your corporate negotiated rate and how to manage all of that in the system is quite a complex thing.
They need to have the tools in place to be able to do that. On the corporation side, they need to be able to measure that so that when it comes right to negotiating again, and the next round of RFP, then have they got captured all of the data, because today, when a dynamic rate is booked outside of dual loading, it is not identified under that corporation's production. That can be a challenge when it gets thrown into the RFP side. I definitely believe that they are there forthe long term because they provide value to both sides, to both parties.
Tara Stangel: I do think that dynamic rates are here to stay. What will happen though is the right auditing tools, which more clients will have to use to make sure that if they negotiated a 15% off, they truly always get an 15% off, so that will lead to it to prove that you are in compliance. For the next six to nine months, if the rates aren't in line or better than what a consumer can get on an OTA, not only the discount off the best available rates, what is the discount compare relative compared to the other public rates is another another cost that companies are gonna have to bear to ensure that the rates are set.
Calvin Anderson: I would agree. I think they're here to stay, but I also don't think static grades are necessarily going away just because if you put yourself in the client's shoes, why they want that, they are trying to control budget, we're trying to control revenue opportunities. I don't think they are going to ever stop trying to control a budget. Unless they find a way to change that business practice, which I don't think they have a huge incentive to do. I think we're going to have a world where there's a little bit of both no matter what
Samantha Shankman: One thing that I am really enjoying about this conversation is how each of you come at this from a different perspective and are situated in companies that approach this from different sides. What role does a TMC play in this process and how would partnering with a TMC make a difference?
Tara Stangel: It's important for the TMC to be able to provide data to the client and the hotel and be that go between, help bridge the gap of information, and build confidence between the client and the hotel to make sure that there's a program going forward. Kevin and Elaine both touched on communication earlier. Constant communication is so important as we get back into feeling comfortable and confident with traveling again, whether it's about rates, sanitations, or what's happening in a location. It goes back to that human element of what hospitality is and travel is about connecting people. So I think it's important for a TMC to have a deeper relationship with the hotels and also a deeper relationship with the client and make sure that we're all communicating, we're all aligned on the same goals of what we're doing.
Number two is data. You have real-time data that suppliers can use. Many of the hotels may or may not be Tableau kings or queens out there, but the ability to give them that data, to show them that clients are traveling, the booking windows, what types of rates they're booking is really important to guide hotels on how to better manage their forecasting for that period.
Lastly, just being nice, being patient, I know it's a crazy world that we have to be in, but there's so much anxiety out there. The least we can do is just try to help one another and be nice.
Samantha Shankman: We only have a few more minutes so I'd like to give everybody the opportunity to touch on any ideas that we haven't discussed and you feel are important. Or, weigh in on the value of corporate negotiated rates moving forward.
Tara Stangel: Corporate negotiator rates are going to be difficult in the next year, in the next six to nine months. It's because there's just a depressed travel demand. There's limited inventory. There's a reduction in hotel staff. As we talked about, having that direct relationship between a hotel and a client is going to be harder to do so it's gonna be more reliant on a TMC and consulting program to allow that. We barely touched on the different amenities, but probably what's going to be more important than perhaps rate is going to be important, but it's going to be the terms, the cancellation terms, that are part of that rate, the flexibility, because we just don't know what's going to happen next. As companies start to think about their corporate negotiated rates going into next year, it's important to drive behavior at a specific hotel in order to capture any type of buying leverage for the end of 2021 or into 2022.
These partnerships that you've established today, as people are working today, will build that momentum throughout the years. It's a key opportunity for people to dig in, find who is going to be their key partner, work with them consistently, share data, share trends, share ideas, and grow together in that regard. The next six to nine months are going to be difficult. It is constant communication to try to grow. As I said, 10, 20, 30% occupancy together.
Samantha Shankman: What a great point for us to end on. Thank you Calvin, Elaine and Tara for coming on the TripActions podcast and sharing your thoughts and insights with us.