What It's Really Like to Travel Today
Although we are already seeing signs of travel rebounding, with booking activity recovering steadily week over week, most frequent flyers are uncertain what business travel actually looks like today. So we're bringing together the road warriors and frequent flyers who have started traveling again to learn more about the new realities for road warriors.
From wearing a mask to changes in meal and beverage service in-flight to greater demand for rental cars, travel today is different from how it was even six months ago, but that doesn't mean you have to stay home.
Airlines, hotels, rental car companies, and train lines have worked hard to come up with the guidelines, protocols, and practices needed to ensure that they could open their doors again with confidence and, in partnership with sound health practices on the part of travelers, have paved the path forward to a new normal, even if temporary.
We sit down with Louise Miller, Managing Partner, Areka Consulting, and Mark Goldberger, Director of Enterprise Travel Management at TripActions, to hear about their travel experiences on the ground and in the skies since the onset of COVID-19 to get a glimpse of what other travelers can expect when they head back out on the road.
In this episode of Open for Business: A Corporate T&E Podcast, we'll discuss:
The travel experience today, including airports, planes, hotel rooms, and rental cars
Changes to keep in mind when planning and booking your next trip
How to prepare mentally and logistically for business travel today
Why duty of care and partnering with a modern TMC is more important than ever before
Louise Miller
Managing Partner at Areka Consulting
A company's TMC is the single most critical element right now. Travel managers need to help their TMC understand what their volume is going to be so they can prepare."
Joining us on the podcast this week: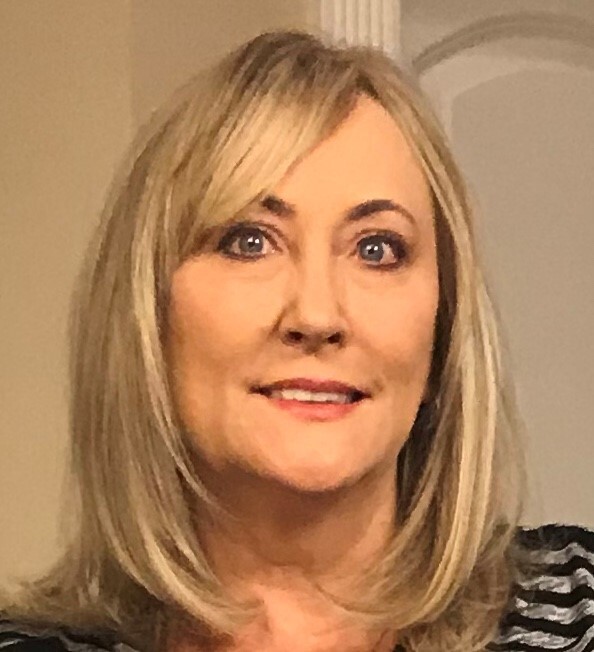 Louise Miller
Managing Partner at Areka Consulting
With more than 30 years in the travel industry and 20 years in executive leadership at a global TMC, Louise Miller brings a breadth of experience and value to corporate payment, travel, meetings and expense programs. Her time in airline and car rental, and years as a buyer in the aerospace and financial services industries gives her a depth of perspective. Looking at traveler experience and total cost of ownership, she helps companies find opportunities to drive value to the bottom line and evaluates travel and meetings programs for clients to maximize conditions in the next normal.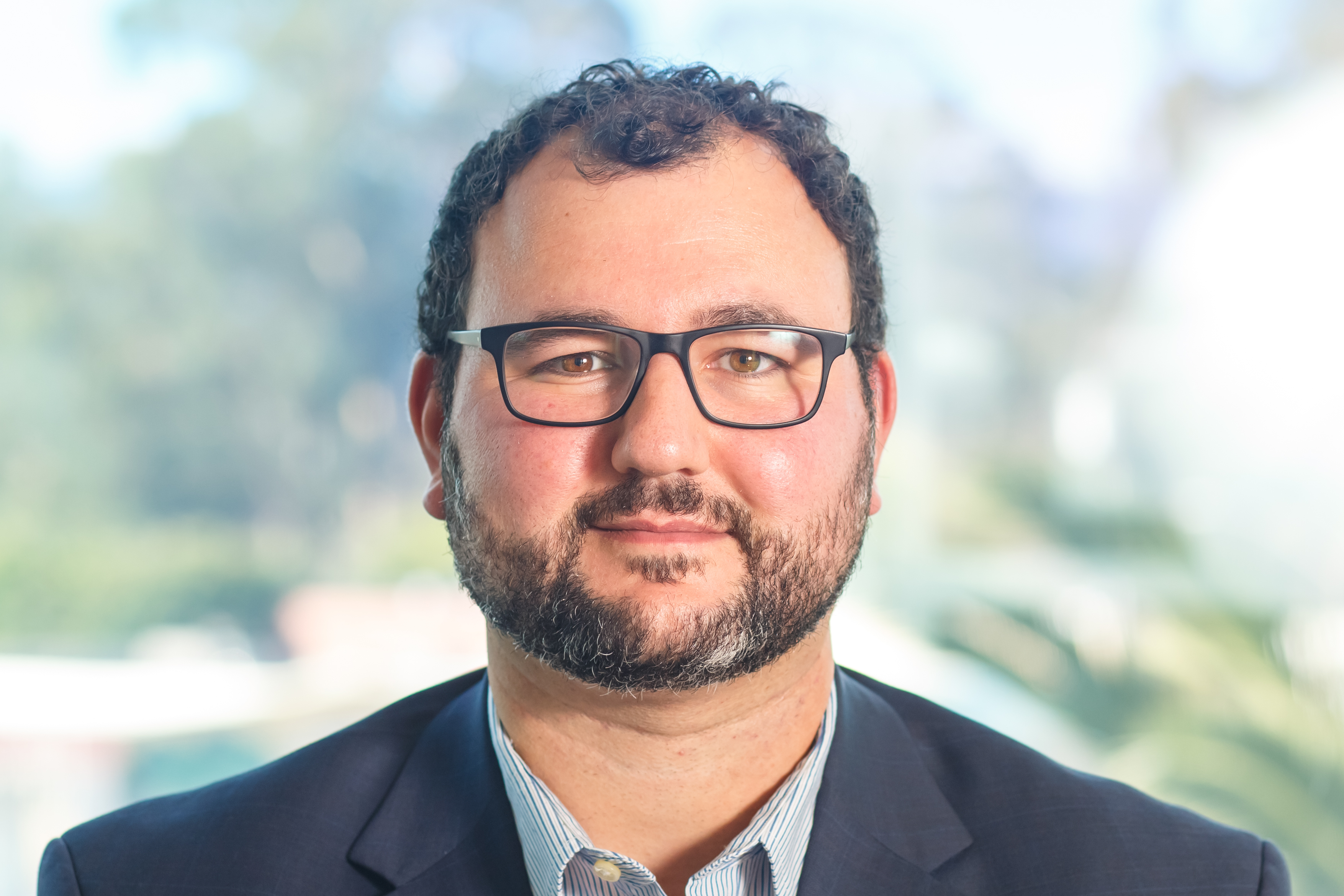 Mark Goldberger
Director of Enterprise Travel Management at TripActions
Mark Goldberger helps lead the global enterprise sales team at TripActions, where he works with large and complex organizations across the US, EMEA and APAC. Prior to joining TripActions, Mark was a long time sales road warrior, both in SaaS and in the wine industry. When not traveling for work, Mark loves to explore the world with his wife and two sons, and build giant lego sets.
Podcast Transcript
Open for Business Transcript: Episode 11
The 11th episode of Open for Business we learn about road warriors' experiences on the ground and in the skies since the onset of COVID-19 to get a glimpse of what other travelers can expect when they head back out on the road.
Samantha Shankman: Thank you so much for joining us on the TripActions Podcast today. I would love to first hear a little bit more about each of your roles and experience in the corporate travel industry.
Louise Miller: I've been a managing partner for AREKA Consulting in the Americas for two years now. Prior to that, I spent 23 years with a top global TMC in a variety of roles reporting to the CEO. I feel super fortunate to have been a road warrior for the past 25 years and bringing that experience to my role is probably the single most valuable part of what I do. Additionally, I've been fortunate to work with many different sizes of companies and many different sectors on such a wide range of projects. For the past two years, I primarily do strategy work, helping corporations figure out better ways to manage their travel value chain including suppliers and technology. I enjoy my time on the road and am anxious to get back to it. In the meantime, I'm surviving on webinars and podcasts like everyone else.
Mark Goldberger: I've been with TripActions for about two and a half years now, helping to lead our enterprise sales around the world. I started as an enterprise sales account executive and now I'm helping lead the team forward from the West Coast as we scale quite rapidly across enterprises around the world.
I'm fortunate that I get to work with some of the largest, most complex global programs that we're supporting today from a travel perspective. I interface with a lot of Fortune 500-type companies. Before coming to TripActions, I worked at another SaaS company and, before that, I actually worked in the wine business. I've been a road warrior for most of my career. But whether I was a wine buyer, wine distributor, wine importer, or traveling around the world from a different angle now, I've always loved travel. I'm excited to help participate in the industry's recovery here. To travel and experience the world is something that's in my blood and so many other people's blood.
Samantha Shankman: You each mentioned how much you enjoy being road warriors so I'd like to take us back until prior to 2020: What was your usual travel schedule? How often were you traveling? Were you an early morning flight person? Can you tell me a little bit about the cadence of your business travel and how you like to travel?
Louise Miller: My favorite thing to do everyday was to figure out how to get to the next level status with my Uber account. I would consider myself one of the top Uber users. I did 40-50 business trips a year, many of them international. I spent 90% of my time in the Americas and Europe and was very fortunate to fly all different carriers, use different rental car companies, spend nights in Airbnbs, VRBO rentals, and well as a lot of hotels. Most of my trips are pretty long and I am definitely a super user of everything from transportation to accommodations.
Mark Goldberger: I would typically be traveling two to three weeks out of every month. I have two little boys at home so I try to at least be home on weekends and a couple of weeks a month if I can. Most of my travel had been domestic, but I would typically take three or four trips to Europe per year. In 2020, I had been planning to go to China and Australia on business trips, both of which were unfortunately cancelled due to COVID. I am definitely loyalty led. I almost always fly on the same airline and stay in the same hotel chain. I love to have that top tier status and the convenience and amenities that go along with it.
Samantha Shankman: The bookings in the TripActions app are increasing on a weekly basis, which is interesting and exciting to see, but we don't always know the people who are traveling right now. It's created a bit of a barrier in imagining what it might be like compared to what we're reading online or seeing in the news. I'd love to hear more about your most recent travel experiences. Where did you go and what did you experience?
Mark Goldberger: I was on the road two weeks ago so I was traveling very recently. It was a family trip as opposed to a business trip, but it was really nice all the same to get away from the world of video conferencing and actually see some places. We took a road trip up from the San Francisco Bay Area all the way up to the Canadian border, including the San Juan Islands, and back. We logged a lot of miles in a van with a four-year-old and a six-year-old, and we got to see some amazing sites. What was really incredible was the graciousness and gratitude from hospitality professionals. They're making incredible sacrifices, putting their lives and livelihoods on the line, and they're just so happy to see people traveling, to see people who are customers coming through their doors. I've always loved the hospitality industry. Now is a really special time where everyone is appreciating each other and it's exciting to see. Frankly, while people are concerned about travel, I've never seen so many hand sanitizer stations and masks. There is a safe way to travel just like there's a safe way to go to the office or supermarket. It's important that people recognize that.
Samantha Shankman: Interesting to hear you talk about the sanitation centers and masks as those are the kinds of precautions that will help us get back to business travel as quickly as possible.
Mark Goldberger: Absolutely. It's not that I wasn't ready to get on a plane. I'm ready to get on a plane yesterday. It's more about having customers and the prospects with open offices who are ready to meet in person too. If we all look around and say, "We're in a better place now with people wearing masks, the right setup and configuration, then we can get back to business."
Louise Miller: My family and I are probably the exception, not the rule. I've been on 12 different flights since the middle of March. I've had a few business trips and it's the end of the college year with students graduating or transitioning back home. Two of my three sons are in that situation so we had moves and relocations. Also, just visiting friends and family. All of my family live near secondary airports so to visit and help one another, we have to fly with at least once connection. We've covered six major airlines in the U.S. since March and I'm in an Airbnb right now to visit family. I had to quarantine for a week prior to seeing my grandchildren.
With transportation, I've used a mix of Uber, Lyft, and rental cars. I've been wine tasting in Napa Valley and visited Yosemite National Park. We had to pay for a private tour, because they shut down public passes due to the pandemic. It's been fun trying to quarantine/vacation and getting around the country. Our destinations have included Baton Rouge, Atlanta, New York, Boston, Dallas, San Francisco, and Fresno.
I think all of us who have been on the road feel the same. The hospitality from the staff that takes care of us on these trips has been amazing. We are extremely fortunate. We had 5+ years of extraordinary investment in service by hospitality providers, ground providers, airlines, and airports. To travel this much in the past three months, and to miss all the extra amenities less than I thought I would, is thanks to the people and the customer service. People are respectful of safety, which eases your mind.
I am impressed.
Samantha Shankman: Wow, that is a lot more travel than most and I am sure that our audience would love to hear more about your observations and insights. Let's start with airports. What were some differences that you noticed about the experience or process around checking in, security, or boarding?
Louise Miller:
You have to allow more time. Most frequent travelers in the U.S. have TSA PreCheck, but it isn't always open and there are lines that you wouldn't expect. The airlines also have less staff. If you have to check a bag, you might not have curbside check in and will have to go inside and wait in line even if you're in business class. Number one rule: Get there two hours in advance. As a road warrior, I was always pushing it by arriving just an hour ahead of time. Now I got two hours in advance, but they make the process easy. People are respectful of regulations and it's all very manageable. It doesn't feel hectic even if it is taking a little longer.
They've changed the boarding protocols. If you're used to a certain sequence of boarding for a carrier, you have to be open minded and realize that they're changing the order for your safety. Some airlines are boarding from the rear first. Those of us who are road warriors with status are used to getting on first. Luckily fights are not crowded there's always room for your carry-on. Once on board, there's limited service. Each airline is doing it a little bit differently, but you normally receive water and a snack. Some airlines on flights that are a little bit longer are giving a choice of beverage. There's no alcohol allowed on domestic flights right now. The flights are very relaxing, because flight attendants aren't rushing around trying to deliver multiple services on the flight. It's calmer in a way.
Food and exercise are the things that I have to think about a lot more. I can't be assured that somewhere with a healthy choice will be open -- especially if you're leaving before 8:00 AM or arriving after 8:00 PM. Places aren't open the same amount of hours. The same goes with exercise. I haven't been able to get into a gym anywhere and I've traveled extensively as I've shared. Now I carry around little strengthening bands and extra doodads to work out with, because I can't always get in the gym if I don't plan in advance.
Overall, I'm impressed with the way the suppliers are handling things. I feel good when I travel, it just takes longer. Oh, I forgot to mention the connections! My favorite saying right now is, "One connection is the new nonstop." We were so spoiled before, we could get nonstop flights to most places. Now I'm thrilled if I have one connection with less than a four-hour layover.
Samantha Shankman: It does indeed sound relaxing that there is a calmer, more conscious approach to moving through that flight process. Mark, how did you find renting a car? Was that process different than it had been in the past?
Mark Goldberger: Renting a car is fine. We're definitely seeing an increase in the number of car rentals or number of people renting cars these days. For short distances, like a Boston-New York trip, I'd be more likely to rent a car than to take a flight these days. It's a matter of personal preference, but the ease of use is definitely there. For me, I definitely agree with Louise about her experiences.There are trade offs, right? There are some things that are going to be less stressful; some things that will be more stressful. Ultimately, you end up in about the same place.
Do you have the appetite for temperature scanning and COVID-screening questions? you don't have to fight for overhead bin space! I would echo Louise's observation that people are more respectful and more patient than they typically are and that's refreshing. Travel has always been sort of frenetic and chaotic and can be frustrating even when things go right. Now, it actually has relieved some of that pressure and allowed people to kind of be more comfortable, even in this uncomfortable environment.
Samantha Shankman: You mentioned that you each had stayed in hotels and Airbnbs. What did you notice about the sanitation processes there? Were there things in place that made you feel safe about staying in a home that wasn't your own?
Mark Goldberger: I only stayed in hotels on these recent trips. I am loyalty-led in that way so certainly taking advantage of that. It was very clear to us what the sanitation and cleaning process was before we booked the properties where we were staying. It was also eye opening to know that the cleaning staff weren't going to come in every day and make the bed and clean up, because they want to limit contact. There are certain changes that you just need to be aware of, that are done specifically for safety, but also because staff levels are lower and other factors.
Louise Miller: In the first Airbnb I stayed in, there was a sticker on the door that said "sanitized" and the name of the company. It made me feel more comfortable, because it was a private condo. For the next Airbnb, the owner called and talked to me when I arrived. He walked me through a checklist and made sure that I was comfortable. They provided extra hand sanitizer and disinfectant wipes. I actually called to see if I could check in earlier because I was running ahead of schedule and he said, "No, I'm allowing two days between renters and the 48 hours isn't up so 3 pm is the earliest you can get in." It was with the checkout. He was very gracious explaining when his next guest was checking in and why it was important to leave at a certain time. He really just wanted to make sure that I understood why some things that you normally can do weren't part of the plan this time.
Mark Goldberger: On the hotel side, one thing I didn't mention but I thought it was really interesting is that some properties closed all of their restaurants and gyms. To your point earlier, Louise, some are opening them by appointment. If you want to use the gym, you have to schedule a time in advance and think about what time you would want to use the gym the next day and call them to make a reservation. It was nice to see that some facilities were being opened up in a responsible way.
Samantha Shankman: I think that we've touched on a few of the different challenges and benefits of traveling right now. I'd like to explore how the travel managers who are listening right now can help their business travelers prepare to travel again.
Mark Goldberger: I think it's really important for a travel manager to define or to help define what travel is essential and what travel is coming back first. They then decide how they're going to open it up, what their plan is, and start that dialogue to really be communicative. They need to ensure that travelers have the most relevant up-to-date information. There's a lot of thoughts and message boards and information flying around out there and not all of it is correct. It's really important to be a source of truth for your travelers and employees.
Again, to make sure that they have the most relevant up to date information and share recommendations on how to stay safe, what's open, what's available, and how to conduct business in a manner that is safe and productive and ultimately produces a positive business outcome for the company.
Louise Miller: One of the things we're seeing is more and more travel managers ready to survey travelers. What is the traveler sentiment? How do they feel? What is going to make them feel more comfortable deciding to travel? To get into the minds of the travelers and where their thought process is and finding out how many of them have already traveled to visit friends and family. Finding out what kinds of things are going to make them feel comfortable.
I think that talking to your suppliers and understanding their plan to help you is important. I feel like the entire service platform, TMC-centric service platform, is the single most critical element. Travel managers need to help their TMC understand what their volume is going to be so they can prepare. We're starting to see customers try to plan. What might the return look like?
We're also seeing education being prepared. If you try to bombard the travelers who aren't even ready to travel with information right now, it may not be very timely. We see travel buyers preparing that information, but holding a lot of it back until there's a true interest to travel. Also there are companies out there that are traveling 10- 30% of their 2019 levels already because they handle infrastructure, government, food supply, or natural resources. There are travelers out there. Some of the planes that I've been on have been 50-60% full. For the vast majority of travel managers, they're changing from, "What do I need to do to service a traveler that has to go now?" to optional travel. When people are starting to proactively take business trips, it's going to be a different mindset.
Mark Goldberger: Absolutely. I think you hit on something there, which is that your TMC really should be a partner for you. They should be able to provide you with insights and information to help guide the decision-making process for you as a travel manager and traveler. To inform at the point of purchase and beyond, to make sure that you are keeping your travelers and your employees safe. Duty of care has to be paramount here. Before it was one of the most important things, but now it is probably the most important thing. You need to make sure that your employees are safe, that you know where they are, and you can't do that if they're booking off platform or doing their own thing. You really have to partner with your TMC there.
I think you hit on something, Louise, that kind of struck me, which is the travel managers or people in businesses that sort of throw up their hands in the air and say that they have no idea. It's true that none of us know how long this is going to last or what's going to happen, and yet you do still have to plan. There's a travel manager I spoke with recently who said, "We're not going to have any kind of travel whatsoever for the next two years." It's like, wow, two years. It's a really long time to be thinking that you're not going to be traveling. Did you plan two years ago that COVID was going to happen? Because if you did, that would be amazing foresight.
The reality is we don't necessarily know what's going to happen two months from now, let alone two years from now. But we have to plan for the most likely scenarios. There will be a return to business because travel is such an engine for growth in the global economy and meetings are just so much better in person. They're more productive, they're more efficient.
I have video conferencing fatigue at the end of every day, and I'm sure I'm not alone. There's something about being on the road and meeting with people that really makes a difference. I don't think that we can get away from that for too long as human beings. We're just naturally social animals and so we feel that desire to connect. It will happen.
Louise Miller: When you talk to the people who are on the road and have commercial targets that they have to hit for the company to grow, they realize that there is a time limit that's ticking. They need to get back on the road and see people and build trust, most of these complex things that they would sell in our space are trust-based decisions, first and foremost. They need to trust your tech. They need to trust your service. They need to trust the value proposition of the company. I really believe that it's valuable. I would say that if I look at the survey data of a thousand different people from six different companies, 60-70% are saying they can not sustain and hit their commercial target in 2020 without traveling. I think that says a lot.
Mark Goldberger: I don't think anyone is advocating for throwing COVID parties or being irresponsible about the way that we travel or move about the world. It needs to be balanced. It needs to be balanced with safety and security in mind. For people who are more at risk, certainly they should continue to follow all the guidelines of health professionals. For many other people, there are ways to travel and conduct work and do so safely.
For them, and I know I'm in that group as well, I'm really excited to see customers and prospects again live, face to face. To be able to have dinner or do those things like we used to. Because, to your point, Louise, when you have a trust-based business, it's so important to have that face time and not the video conferencing FaceTime, but the actual face time.
Samantha Shankman: There are different rules and regulations around how you can change and cancel tickets today. What do you think that travelers should be keeping in mind when they're booking?
Mark Goldberger: I think it's again about having a TMC and booking experience where they're partnering with you and providing you with the context and the information is really important. Most airfares today are going to be refundable. You're going to be allowed to make changes. You're going to be allowed to cancel or to be able to have a credit attached to the account for quite a while. It's good to understand what those rules are. Those should be surfaced for you during the booking experience, right? They shouldn't be buried. You should be able to have that information.
You should also have a TMC that has agent support available to you, in my belief, 24/7. So if you're on the road, or you're about to take a trip, or you need any assistance, you have someone who is an expert, who's there to be able to help you and guide you and shepherd you through that process. Whether it's exchanging an unused ticket or getting a name change waiver as a travel manager for one of your employees, or simply by being on the road, you really need to have that agent support now more than ever.
It's interesting because, of course, a lot of TMCs have furloughed large percentages of their employees and their agents. For the people who are traveling, they need the agents now more than ever. It would be great to see a rebound there, but frankly just a TMC that's partnering with you to make this complicated process less painful, to actually remove that frustration from that process.
The same way that Louise and I, to kind of go full circle, have been talking about hotels, airlines, the hospitality aspect of traveling today. It'd be great to see that from the TMCs as well -- to actually be able to help travelers in a meaningful way.
Louise Miller: When I think about the booking process and even the support that the TMCs need to provide on trips, I totally agree that it's more important than ever. We were in this world where we had so many conveniences and so many options, and coming from a TMC background, I'm a true believer in the value that the TMCs bring, but if my flights canceled and they put me on one that's in an hour, a lot of times the app would just tell me that. If I need to cancel my trip, I really need to remember to go back to the TMC so that my changes to my trip are reflected in the TMC's data for duty of care. That was not happening all the time and it certainly didn't happen when we had to cancel a lot of trips for COVID.
So the travel manager's duty of care data was affected because they didn't tell their travelers that they really need to go back to the TMC to cancel. For me, one of the biggest values that TMCs bring is during disruption. Before I was mentioning that in the old pre-COVID world, if you were just moving me to a flight an hour later, I wasn't going to miss my hotel room. Nothing else was going to happen. The TMC didn't have a high value proposition to engage in that little change. But disruptions now are going to be much more difficult. If there's only two flights a day with one connection on carrier X, and I have a disruption, it could be days until that carrier can get me to where I'm going.
Having a TMC involved helps shop across providers and get you where you need to go without totally missing your meeting. I think the disruption services that TMCs provide are much more important now in a world where schedules have been impacted so significantly.
Mark Goldberger: Louise, you just made me realize how massively spoiled I am working where I work and being a road warrior. I can't tell you how many times I've leaned on our agents or in fact been proactively notified about some kind of travel disruption, or I'd miss a connection and be sent the alternatives. Because it was done over chat, I could literally do it while I was in the air on one plane and seamlessly walk to my next gate when I land, as opposed to that scramble that we've all seen, and sadly, most of us have been in where you're running to the airline counter, you've got the phone to the ear, you've got your laptop open. You're standing in line like who's going to help me get to my meeting or get home to my family, right?
That's such a painful and anxiety-filled feeling and we've all been there. I haven't had that feeling in two and a half years. There are better ways of doing it, I can assure you. Not to plug TripActions, but I think there's a thoughtful approach here that TMCs need to be part of the solution, and not necessarily just as a way to increase revenue. I've seen a couple TMCs that are charging for those unused credits now and I think the way we get back to business travel is actually by working together.
Samantha Shankman: This is really interesting all around.What I've come away with more than anything is that, although there are challenges right now to business travel, there all are also a lot of benefits. You've each touched on the opportunities for collaboration and working together with our TMCs, with travel managers, and with the leadership inside of organizations to be more thoughtful and more conscious about how and when we're traveling, which will ultimately create a better experience so that we can get to the meetings that we want to get to. I'd love to end our talk with a simple question, which is: Which trip or maybe destination are you looking forward to getting back to the most?
Mark Goldberger: For me, it's getting to Sydney. It's been a long time since I've been there, and I was really looking forward to that trip this year. It's the only office from our company that I haven't visited still so I'm hoping to finally be able to close that deal, to meet face to face with that client, and to see that office there and get back down to Australia. I'm really looking forward to that later this year.
Louise Miller: For me, it's Paris. AREKA Consulting is headquartered in Paris and 80% of our team is there. We've had so many great projects to work on. We've been very fortunate that we've been very busy during this time. I can't wait to see the smiling faces of the team that support my clients every day.
Samantha Shankman: Mark, Louise, thank you so much for sharing your insights and knowledge with our audience. I really appreciate you coming on today.