Modern T&E Management with TripActions Enterprise Edition
TripActions Enterprise Edition marks the start of a new era of modern enterprise T&E management. Two years in the making, TripActions Enterprise Edition gives enterprise leaders a comprehensive, unified T&E solution combining the best online booking experience, robust global inventory, expert 24/7 365 TMC travel agents, and modern payments and expense tech — all from a single, trusted partner.
But why now?
Current events call for organizations to be increasingly agile, flexible and focused on employee safety while lowering costs. Since the onset of COVID-19, nearly 500 organizations have made the switch to modern T&E management with TripActions. The move across organizations large and small comes after many found themselves unprepared for COVID-19 as a result of the limitations of their existing, antiquated travel management company and tools.
These enterprises recognize the mission-critical importance of working with a trusted T&E partner who delivers real-time data and insights, paired with flexible, scalable travel and expense management technology and a full service global TMC — all to protect travelers and control costs on the path to business recovery.
TripActions Enterprise Edition is available now for organizations looking to improve traveler satisfaction and productivity, drive safety and compliance, and make their T&E program efficient and cost effective — call to deliver a robust global corporate travel program.
We sat down with TripActions CRO Carlos Delatorre and Chief Travel Officer Danny Finkel to explore the who, what, and why of TripActions Enterprise Edition in the most recent episode of Open for Business.
This corporate T&E podcast covers:
The most pressing T&E pain points of enterprises today
Why TripActions is launching the TripActions Enterprise Edition now
What the painful before picture looks like for many enterprises
The required T&E management capabilities of enterprise organizations
What finance leaders, travel managers & road warriors each want from their T&E program
A look into the enterprise and the measurable impact after moving to modern T&E management
How an end-to-end T&E program ends the compromise of legacy T&E tools to protect traveling employees and save money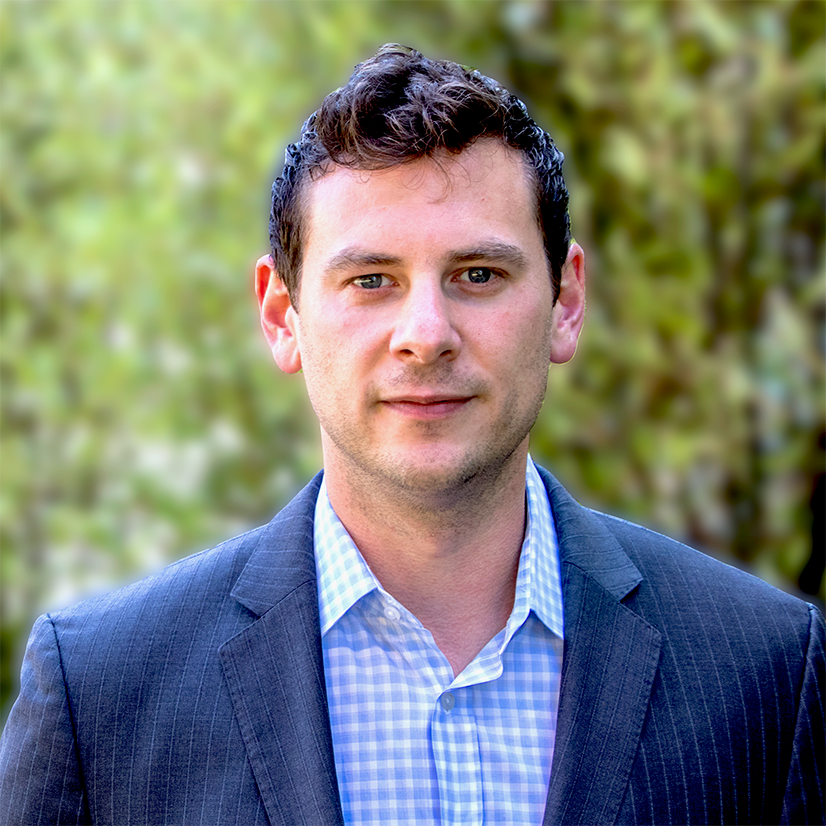 Danny Finkel
Chief Travel Officer at TripActions
We have a huge movement of these large enterprise organizations coming on board and we wanted to put our flag in the ground. We can not only meet the needs of these large global enterprise organizations, but we can do it in a way that is far better than anything that they've ever seen before."
Joining us on the podcast this week: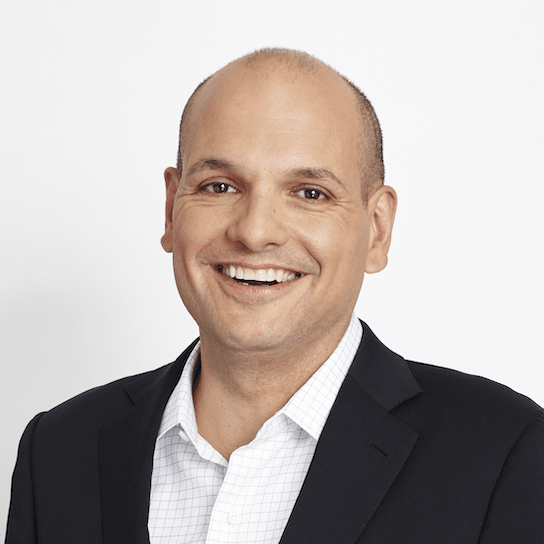 Carlos Delatorre
Chief Revenue Officer at TripActions
As CRO, Carlos Deltorre oversees global sales at TripActions. Carlos has nearly 25 years of experience leading global, high performance sales, customer success, professional services, and operations organizations to scale hyper-growth tech companies. Prior to TripActions, Delatorre served as CEO at Vera Security, Chief Revenue Officer at MongoDB, SVP of Sales at Clearslide, SVP of Worldwide Sales at DynamicOps, and AVP of Sales at BMC Software, among other roles. Carlos lives in the Bay Area with his wife, son, daughter and two dogs.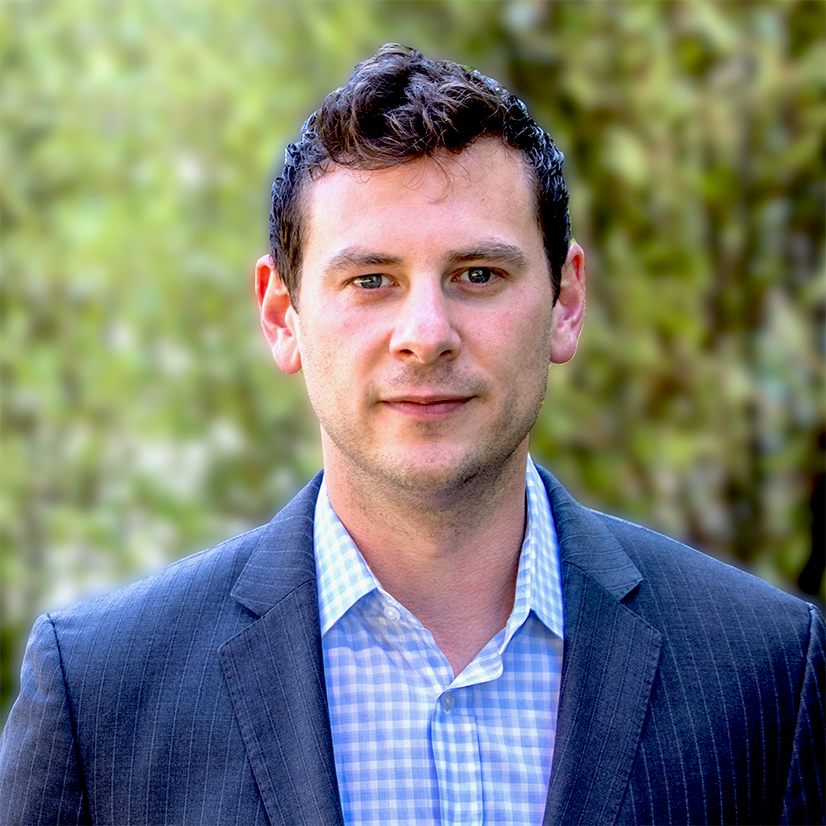 Danny Finkel
Chief Travel Officer at TripActions
As the Chief Travel Officer at TripActions, Daniel Finkel leads the TripActions Booking Experience and Supplier Strategy Teams, a position that uniquely sits at the intersection of supply and demand. On the one side, Daniel works with R&D, Operations, and our customer facing teams to ensure that we have the best shopping and booking experience for our travelers. On the other, Daniel oversees all of TripActions' supplier and content strategy and relationships, including air, lodging, car and rail. Prior to TripActions, Daniel served several roles at the Expedia Group, including leading global air strategy for Expedia and lodging strategy for Egencia. Daniel has also served leadership roles at Era and SRA, aerospace tech companies in DC.
Podcast Transcript
Open for Business Transcript: Episode 15
Samantha Shankman: Danny. Carlos, thank you so much for joining us on the TripActions podcast today. I'd love to just dive right in and get talking about enterprise edition.
This is a really exciting launch for TripActions and I want to start by taking a few steps back and looking at some of the unique challenges that enterprise leaders face when it comes to travel and expense management in a post-pandemic world.
Danny Finkel: I think there are quite a few challenges that will come about in a post-pandemic world. If you think about what's going to be important for CFOs and travel managers, it's going to be consolidated real-time information on traveler location. They're going to want to know exactly where their travelers are. They're going to want to know where they are in real time so that if anything were to occur in the future, they'll be able to bring them home safely.
They'll be able to make real-time decisions. They're going to want to know where all of their spend is happening. They're going to want to put controls in place so that they can make sure that they adequately monitor and quickly adapt to changing needs in order to enhance the spend across their organizations.
They're going to want to have really easy ways to adjust their policies and approval processes, because they're really going to want to ensure that as the world changes and as situations change, they have the flexibility to make those on-the-fly decisions. I think what's going to be really important for administrators of travel programs and travelers themselves is the ability to understand all of the different safety and cleanliness components that the various suppliers are putting out there in the marketplace so that their travelers feel safe... so that they are making the best educated decisions at the admin level. Also, from the individual traveler perspective, it allows them to make smarter booking decisions. Those are some of the big things. Carlos, I'd love to hear your thoughts.
Carlos Delatorre: It's obvious that significant segments of the economy are completely paralyzed right now. Most companies recognize that business recovery requires travel. As an example, face-to-face sales -- it's like an arms race when one company in a space has their salespeople traveling and going onsite and developing relationships to close deals. They have an advantage and their competitors are going to want to close that gap and travel as well. On the one hand, business recovery requires travel, but on the other hand, there's a whole new set of challenges.
The stakes are high. People's health is at risk and the companies are going to be in this situation where they say, "Okay. We need to support travel to recover our business and survive as a company, but we need to consider the health of our employees. We need to be able to weigh business criticality with risk and it's such a difficult thing to do especially in a dynamic situation. COVID is not just going to end like turning off a light switch. It's going to be a bumpy road where it's safe and then it's not safe and it's going to be different on a regional basis. Companies really are going to have to have a TMC that enables them to make those highly customized and highly granular decisions really at scale in a very dynamic environment. Not to mention it's pretty safe to assume we're going to be in a recession so managing costs is going to be even more important than in the past. Travel is typically the second biggest expense. So how can you manage something if your program and the technologies that you use to manage it are not adopted? Adoption is going to become more important than ever. Priorities are going to change as companies resume whatever the new normal mode of operating is post pandemic.
Samantha Shankman: These are really interesting points. Carlos, you hit on a really important point right there -- the tools and how people are going to be able to get access to that real time data as the situation evolves and changes in the coming months and even the coming years. What are some of the tools or features that will matter the most to enterprise leaders in finance operations, HR are risks or travel roles? What are the tools or functionalities that they should be looking to rely on?
Carlos Delatorre: Being able to have visibility at the programmatic level into the relative risk of various locations or city pairs -- the from and the to -- and the safety precautions that the suppliers have taken that are going to get my employees from point A to point B that Danny alluded to earlier are going to be extremely important. Then to be able to marry that risk information with information for my HR system or revenue data as a proxy for business criticality. I might have revenue generating roles and will prioritize their travel over administrative roles. I'm going to make a decision that those can work remotely longer. I'm going to marry business criticality with risk and make those decisions. I want to be able to establish rules and then be able to make the decisions in an automated way as situations change.
Danny Finkel: I completely agree with that. It's about information and the ability to make decisions based on that information. What is happening in the world at this specific moment? How can I make changes to or... what even should I think about when it comes to my travel programs or travel policies or individual travel behaviors?
First you're going to want all of that information to make those educated decisions, but then you're going to want to actually have a platform or program that allows you to make those real-time decisions based on a continually changing landscape. You're also going to want consolidated information. I think one of the issues that exist in the marketplace today is just how fragmented and disjointed all of the various components of a travel program are today, which means that you have to go to various sources and various locations to actually get the information that you need on your individual programs.
It's really hard to make changes if you don't know what's happening in real time across these various components. I truly think that the leaders of travel programs within organizations are going to be looking for unified platforms, unified sources of data and information as much as possible so that they can make these real-time adjustments in what I think is going to be a continually and rapidly changing environment as we're seeing month to month and day by day. Everything is changing so fast right now that if you don't have that consolidated information, you're not going to be able to exist in the new world.
Carlos Delatorre: It's a really good point. You can't optimize what you don't understand. If there's a long time between the event and the ability to understand the event then you don't really understand it because it's changed by the time you consolidate the information.
Samantha Shankman: It's really interesting to think about the risks that a business runs when they don't have access to this information or it's not consolidated and accessible to them. I'm curious if either of you could maybe share more details around what the "before" picture looked like for enterprises that haven't or aren't planning on making the switch to a modern T&E management platform.
Danny Finkel: There were a lot of issues with the before...putting it mildly. You can take what organizations experienced right at the beginning of COVID, because they didn't have this real-time information on their travelers. They couldn't get them home in a unified way. They couldn't understand where everybody was to actually decide what they needed to do with their programs. They couldn't make policy adjustments on the fly based on the continually changing world around them. They didn't have complete visibility into all of the spend that was out there. If you think about it, the world essentially shut down overnight and all of these travelers around the world and there were millions and millions - arguably billions - of dollars of travel that was already booked, that essentially stood still. We saw all of these organizations with just so much money out there and they didn't have visibility into what's happening.
One thing we haven't talked about, which I think is critical to what Carlos mentioned before, is adoption and experience in service. What you saw before was organizations that relied on their TMCs for really good service and support. They were left waiting for hours and hours and hours and hours to actually get anything done and a lot of that was because there was just a lack of investment in technology and operational infrastructure built in the legacy support systems. You had a perfect storm with a lack of visibility and lack of support and organizations not understanding the full picture of their travel programs. It put organizations in a really, really difficult position. They had to make a lot of decisions with imperfect information, which when you're dealing with travelers all over the globe in a world essentially shutting down, is a horrible position for organizations to be.
Carlos Delatorre: If you go back to the "before" state, before COVID you had legacy TMCs that were operating. Essentially the same way they'd operated since the seventies, they were call centers and maybe they got faster computers, they got bigger screens. They got, IP telephones, but essentially they were doing the same thing the same way for 40 or 50 years. As the world modernized as expectations, user's expectations increased. They did the best they could to keep up, but didn't, and all they did was just throw more people at their businesses. And so it was already, it was already a model that was stretched way past its limits and therefore highly inefficient.
As a result of that inefficiency, nobody was happy. Users were, disgruntled, typical customer sat levels down in the 30, 30, and 40% range. the suppliers weren't happy. They were trying to differentiate now that we were out of the price war yet, they were hamstrung by the. No GDS and other mechanisms that force them to basically dumbed down their offerings to the lowest common denominator. and the TMCs themselves were not happy. They were operating at like single digit margins. It wasn't working for anyone until you had a system that was stretched to the limit before COVID you throw on one additional challenge and the thing just disintegrated and that's where, you had the mayhem of companies not being able to contact their TMC for days on end and hundreds of pounds and millions of dollars of unused tickets. So they couldn't figure out how to use them.
There's a large company that we're talking to; this is a household name, tech-forward company, and they didn't know where their people were. They actually created a Google Doc and set a Google Doc throughout all their leaders all over the world and instructed each other leader to create a tab and write the names of the people on their team and their locations. That's how they were trying to "do duty of care" in the pandemic. And this is like an otherwise cutting edge, forward thinking company that was saddled with sort of legacy TMC and all of the lack of visibility that goes with a business model that was architected in the seventies.
Danny Finkel : I think one thing I just want to add to what you said that I think is this really important about painting the before picture is really . The entire history of a managed travel has been almost entirely myopically focused on a company and not the traveler and what that has led to forget the disparate systems, forget the lack of real time visibility into data. You didn't have people actually using the tools. And so even if you could get that data, you didn't have the full picture because there was such an unsatisfied user base is using these platforms and tools. And, and I think, um, You know what we're seeing. And I think what is, it's really important, especially with what we do, right.
We've always had a focus on the user and it's because we believe in it's because we believe that it is truly the right thing to do to focus on the user and make sure that we're creating an amazing experience for the user, but it actually inherently fixes a large problem that organizations have been seeing, which has really low adoption rates. If a user is unsatisfied with the system, they're not going to use it. They're going to book off the platform. They're going to book directly with the supplier. They're going to book through their favorite OTA. and I think that, again, you think about the world shutting down and. Let's say you could get access to your data. If people weren't actually booking the platform and you have a large portion of your travel population and an organization that has booked completely off of their managed travel program. you're in a really bad situation, especially when it comes to, managing duty of care and traveler safety.
Samantha Shankman: It's scary to think about some of those situations and it did become scary for a lot of organizations when COVID hit. it's just really interesting to hear, how it impacted even organizations that are known as tech forward companies in other ways.
Danny, you mentioned adoption and how that's a really important factor for any organization, but especially large companies. I'm curious if we could dive in a little bit more into what the after looks like for an organization, once they move to a modern T&E management system. I'm sure that high adoption must be part of that.
Danny Finkel: Absolutely. We've spent a lot of time investing on the experience for all of the users of TripActions of which we think there are multiple there's the traveler and there's the CFO. There is the travel manager, even, you know, that are on support agents, that user of the system. But absolutely we we're making those very large investments on the experience of the end user. We get extremely and extraordinarily high adoption rates that really does lead to, all of the visibility that the managers of the travel programs are really looking for, which I think leads to the next step, which is full visibility. not only do we have, you have really high adoption with a modern, full end to end tech platform, but because it is a single global unified platform that is consistent across an entire global organization, you're getting that full, real-time visibility into everything that you need to manage a travel program. I think having that data and having that visibility at your fingertips in real time is extremely, extremely important. You're getting cost savings because you are actually able to unify the spend across one common platform, which is going to yield negotiation, leverage with suppliers, and it's going to lead to efficiencies, but with these modern tech platforms, such as TripActions, we are including so much content and so many different types of content within the platform that allows you to choose the inventory that makes sense for your organization. If your organization is really concentrating on cost savings, we have that type of inventory that's really going to enable that savings. Finally, I'd say just efficiency and time savings. Take the traveler. Our average time to book is six minutes compared to the hours that it takes for other organizations. Think of all the time saved and productivity gained within an entire employee population by being able to have a really efficient operation, but the same can be said for the CFO of the same company, the travel manager, who now has all this access in real time. They're not combining multiple Excel spreadsheets having to create pivot tables and actually find a row that gets them the answer that they want. They can just run a simple query and get all that information in real time. It's just tons and tons of efficiency. We haven't yet talked about Liquid. The payments and expense side of our article form. The reconciliation savings time savings that we get from combining travel and expense platform is monumental.
Samantha Shankman: Really well said. You touched on so many of the benefits of when a company does switch to a modern T&E platform, but what are some of the unique capabilities that are required of that platform that bring those benefits? What are the actual functionalities that are needed?
Danny Finkel: I think a couple that come to mind, right? Complete end to end integration of a global... I say this a lot and I get made fun of internally for saying this over and over again, but TripActions is a single unified global platform and that means that we're pulling what was once very disparate systems into one core platform. So really having that end-to-end solution allows for seamless data flows back and forth. We are a cloud based solution so we can make adjustments to our tech stack, to our infrastructure on the fly. We have the best and most modern technology that is powering the entire platform.
On top of that, we also have and you also need world-class support and service. The technology is only going to get you so far if you can't actually support and serve the travelers who are on the road. It's really important to make sure that you have the best of breed when it comes to support. What we bring to that I think is really unique is we have amazing agents and we have really strong operational infrastructure that allows those agents to be successful, but we have really strong technology that powers those agents so that they can be really efficient and they can do their job really well and hyper-personalized because we're providing all of the information about the user to those agents in real time, which I think is, obviously really important. and you know, for an enterprise company. You're also relying on multiple different pieces of technology to work together so it's really important for somebody like TripActions to actually have seamless integrations with all of the other components of a T&E system like HR and expense systems and be able to upload data about employees and their profiles and things like that. And automatically, and in real time is really important because, once a company actually makes the decision to move over to somebody like TripActions, they want to get up and running really fast. And if we can make that super simple and super seamless for them, it's only going to allow them to enjoy the benefits of the platform that much faster.
Samantha Shankman: Carlos, what are the unique capabilities required of a modern enterprise, teeny management platform?
Carlos Delatorre: I think you need eight things. I think you need best in class global inventory. What I mean by that is inventory. That's unbiased. That's sourced from multiple places, multiple GDSs, online travel agencies , negotiated by the TMC itself. And that's available across geographies with basically the best offer and the best rates available in every scenario.
You also need a superior self-service experience, which means that there's a unified, personalized booking and expense management experience that's available on web, mobile, and chat that's enhanced and improved with artificial intelligence and machine learning. If you care about costs, you want to incentivize travelers to save so you need some capability to incentivize travelers to spend money as though it was their own. You need to have a superior agent experience. You need agents that are empowered with best-in-class technology to be able to bring the company's policies, bring inventory and burn all the information necessary to bear to handle a Traveler's problems and questions very, very quickly. You need the ability to have a smart policy framework so that you can have policies that really make sense that incentivize the right behavior, that adjust dynamically based on market conditions or geographic conditions. you need real time consolidated visibility both from a reporting perspective and for the ability to, reconcile, travel and expenses need to be able to deploy your TMC quickly on a global basis, you need a seamless and consistent experience for travelers as well as administrators, regardless of what region they're in or, or what, um, or what region travel there. They're reporting on. You need a business model that's transparent and simple so that you can easily predict how much you're going to spend with your TMC. And you're not worried about, surprises, bad surprises. And then ultimately, especially in this environment, you need to do business with a company that has. Stability that has the financial wherewithal to weather, this economic period that we're in and that is going to be there for the long haul. those are eight things that I think about.
Samantha Shankman: Fantastic really great. How that was all broken down. I think those each hit on critical points that were necessary throughout COVID, but we'll be even more important as we move into this new normal and our business travelers. Start traveling again. I'd like to talk about enterprise organizations in particular, they have a very specific set of needs and situations to take care of. So how does the TripActions enterprise edition, which just launched this week, solve the challenges of the enterprise?
Danny Finkel: I think Carlos hit on a lot of the needs of large global enterprise organizations. But what I think, trip actions, enterprise edition does really well is it takes the core DNA. That is TripActions. That is an amazing tech unified global platform that has amazing support that has that. Really high adoption that has the extremely high customer satisfaction rates and layers on top all of the needs for large global enterprise solution, , large global enterprise companies. things like having a. Very wide breadth and depth of global inventory so that you can get a employee no matter where they are, to where they need to be, that you have really complex Plex policy controls so that you can meet the needs of Avery, very layered and matrix organization that you have complex approval processes that are needed for. Large complex organizations who oftentimes are bringing in outside guests who are bringing in, consultants themselves. and you also need a wide array of services that are particularly needed in the enterprise space. So things like consulting which helps the travel managers of large organizations negotiate their specific travel needs, things like meetings and events, things like VIP or Lux services, things like ReSharper, which becomes really important when you have millions and millions of dollars that you're spending, per month to be able to make sure that you're adequately optimizing that travel spend. what I think is really interesting is we at TripActions have almost been pulled in this direction and in many ways because of the base of customers that we've had and that we've added to the platform and the recent past and really that is the impetus and driver behind enterprise edition.
Samantha Shankman: I hear the need for the enterprise edition, but something I want to hone in on for a minute is the employees. what is it that employees want from their enterprise travel and expense management platform? And why is their satisfaction so important?
Carlos Delatorre: If employees are not satisfied with the solution. They just won't use it. And if they don't use it, then everything else goes out the window you can't manage, you can't optimize. You can't save , you can't reduce costs. You can't report the list goes on and on. so employees, first of all, have to have an experience that. Is valuable is easy. Does it, waste their time and then they need they need access to the right inventory, the right options to get them where they need to go. And they need the support on the backend. In the right language that is cognizant of the specifics, that unique characteristics of their particular region in the world.
Danny Finkel: I totally agree. Employees are consumers. And, um, we, so many consumers have become accustomed to buying things online, to buying things in a certain way. And I think what has been so fascinating is the travel side I think, has been. So, um, it's taken the travel industry so long to catch up to the online consumerization. I just think about myself as a consumer. I want something where I can. Get access to all of the information and all of the content that's available in a way that is consumable, that it's easy to understand that it's easy to digest and that is easy to make decisions. I want things that are personalized so that, my preferences and my my loyalty and, , the types of airlines or hotels that I like to book our services and stuff. I want that personalization because ultimately. That leads to efficiency and adoption, which as we talked about before are really important to two organizations. But I also want to be able to do think personally, I want to be able to do things right. Like I am not the type of person that likes to call in or email, like I want to be able to do as much. myself as I possibly can. And so I think it's really important to allow the user to do that, which again, I think is something that has been lacking in the travel space for so, so long. And a lot of that's due to the complexity of travel. It's actually very, very complicated on the back around in the backend. And so it's been hard for organizations to actually allow for that self serviceability. Okay. I want to do it. And I know a lot of people are like to me, that crave for that. So I think it's really important to build as much of that in as, as you possibly can to a travel program.
Samantha Shankman: Absolutely. I'm like that too. I want to be able to chat with somebody. If I want to change a flight, I want to be able to do it on the go while I'm moving without having to go through necessary unnecessary hoops or phone calls. if I can just kind of do it on my phone. So I completely agree.
Danny Finkel: it's all about efficiency. Right. Yeah. I just want to be as efficient as I possibly can. And it's about, I think chat is a really great example. I can't tell you how many times the chat functionality has saved me when it comes to travel, because I've been on so many flights that, they're running late. When you're in the plane, you're gonna miss a connection. There's no way to get in touch with the airline or to change anything while you're on the flight. Except for, with TripActions chatting in. And I literally, there was this one time where I missed, missed a connection. I was on a plane. I was gonna miss my next connection. I chatted in and the agent contacted the airline that I was flying at that time. They said, okay, they're gonna meet you at the gate and walk you to your next plane. I kid you not. I got off the plane, there was somebody with my name on it. They w they put me in a little buggy, took me to the next plane, and they had even saved room. I was the last person to board. They saved room in the overhead for my bag. Like it was insane. And that would have never happened. Had I not been here able to chat. And that's huge.
Samantha Shankman: That's amazing. I'm curious what airline it is.
Danny Finkel: It was United. He was a great partner to us. And, you know, I think a lot of it has to do with the partnership. Right. And none of that would have happened. Had there not been a really good partnership between our agents and TripActions and our suppliers United is obviously a great partner, but we have that relationship with all of the suppliers out there. And that is really important to make sure that you have, you know, the experience end to end. Cause we only control a piece of it. If we don't have a ecosystem or really strong partnerships, then it's going to fall apart. And so it has been really important for us to focus on that partnership.
Samantha Shankman: Absolutely. Those relationships are such a core feature of what makes inventory even stronger. I think that's something, people might be thinking in the audience right now, as they're listening to this is whether enterprise leaders are even focused on their teeny programs right now and making them efficient and cost effective. Given the past few months of travel, is this something that enterprise organizations are thinking about right now?
Carlos Delatorre: That's a great question. in the first couple of months of the pandemic, let's say March and April, enterprise leaders were really distracted. Uh, frankly, they were figuring out how to get employees to work from home. They were buying monitors, stabilizing, internet connections, and really, in many cases, downsizing their organizations. And so they were. Somewhat distracted and travel. Wasn't their top priority. What has been happening increasingly I'd say, especially, coming out of April and may, June and into the summer is organizations. Envision a day in the not too distant future. And there are, people will be traveling. Some people think it will be November. Others say it'll be March. And so you may not have agreement on exactly when, but there is general agreement that they will travel and that they want to have their people travel. And then they think I wasn't overly thrilled with my travel partners before the pandemic. I was especially disappointed with how they handled the crisis period. And now going forward. I'm actually not sure that they're even going to be around that they're going to be financially viable now might be a really good time to take a hard look at my program and my suppliers and make the right optimizations. And it's a great time because I'm not going to disrupt my travelers and my travel team and my finance team actually have the bandwidth because we don't have a lot of people on the road. And so more and more. organizations are reaching the conclusion that actually now is the ideal time to take a hard look at what they're doing and optimize and put themselves in a better position so that they can turn on track as soon as it's safe to do so. and take advantage of the business value and the businesses. The advantage that comes from meeting face to face.
Samantha Shankman: So interesting. And that makes so much sense how you laid that out. why did TripActions launch this product now?
Danny Finkel: So I think it's really a combination of two things. I think one is Exactly what we've been talking about this entire conversation, especially coupled with what happened during COVID right. There was a huge, huge sort of need in them marketplace to have a solution that allowed large enterprise customers to be able to safely and efficiently get their travelers home, to be able to make really. fast decisions on what they need to do and then actually, how they need to change and adapt their programs very quickly. As things were continually changing, they needed somebody who could actually support them at scale to make all of the changes that they needed to make in real time. and so, you have literally what's happening today in the marketplace and a huge need for somebody like us. But then I think it is also about the TripActions journey and for the past several years, we've been making substantial investments in. our products and our technology and our services to be able to meet the needs of large enterprise corporations. And that's because one we've grown up with maybe smaller organizations that themselves have grown up. And so as these companies grow. They require more and more capabilities to be able to manage their programs, whether they be global, whether they be more of the policy enhancements and approval flows like I was talking about before, but we've also brought in more and more large organizations, fortune 500 fortune, 200 fortune, 100 organizations that are now using the platform that have also required us to extend our capabilities and our service offerings. So you have this. Evolution of TripActions combined with this very immediate need in the marketplace. And we've actually made quite a few investments in the past, three or four months post COVID to be able to really meet the needs of large organizations in this mid slash post COVID world. that's really going to set up organizations for success. One thing that we haven't talked about is. Our ability to manage and automate all of the unused credits and waivers and tickets and fees that are sitting out there. And like I said, there are millions and millions and millions of dollars is that organizations, individual organizations have in all of this unused credit. And right now there are no other agencies that can actually. Automate that process and give that visibility to the CFO's until the travel managers, and then allow the travelers themselves to be able to automatically apply those against the credits. And so that is something that we specifically invested in posts COVID to be able to meet those client's needs. So you have this combination of all these various factors that made this point in time, really, really real. And I think Carlos and the team have done a tremendous job of really pushing that message out in the marketplace. And we see tipping point, call it a tide, call it, you know, whatever you want. But we have a huge movement of these large enterprise organizations coming on board. And we really want to show sort of put our flag in the ground, but. We can do this. We are here. We are an enterprise grade travel management solution, and we can not only meet the needs of these large global enterprise organizations, but we can do it in a way that is far better than anything that they've ever seen before.
Samantha Shankman: I think that this conversation has definitely been a wake up call for those organizations that aren't thinking about their travel and expense management programs today, and might not even be aware of all of the capabilities that are available to them. We're going to wrap up in one moment, but I would just like to ask if either of you would want to say anything to the finance leaders, the travel leaders, the procurement leaders that are listening to the podcast today.
Carlos Delatorre: I'd encourage you to spend a little time with our team if any of the following four things are important to you: Traveler satisfaction and productivity. The efficiency of your program and saving costs on travel spend maintaining the health and safety of employees and maintaining compliance. And then ultimately providing a robust, global, consistent travel program. Those are really the four value props that we bring to market. And it's kind of a rhetorical question because I think any organization is going to care at least about one or multiple of those, but that's what we bring. If, you feel there's an opportunity to improve in any of those areas in your organization, that I encourage you to spend a few minutes with us and give us an opportunity to tell you what we have to offer you won't regret it.
Danny Finkel: TripActions for almost as long as we've been in existence has been known right as a really good technology company as an amazing OBT online booklet tool. And I think there's been questions around our capabilities as a TMC, as an actual full end-to-end global travel management company. And that we couldn't necessarily meet the needs of a large global organization when it comes to support. I want to stress that that is 100% not true, but again, think about what happened during COVID. are SLA is for support, right? 60 seconds or less during the worst of the pandemic, we went up to six minutes, six minutes because of the investment and the technology and the just operational rigor of our support team and our ability for complete self service. Every other agency had hours and hours and hours of support. And I know I've been in many conversations with large enterprise companies right now who had that question, that it all fell apart in COVID because everything that they thought about their existing legacy managed travel provider was not true. And we were able to meet the needs and really exceed the needs of our organization during probably the worst time in travel in history. so we have the shiny tech. We are an amazing OBT. I have all of the great features and functionality that everybody thinks of when they think of TripActions, but we are also a fully realized global travel management company. We're excited to share that with the world.
Samantha Shankman: Amazing Danny. Carlos, thank you so much for sharing your insights and just really the perspective of what's going on in the market and why this is so important for enterprise leaders to be thinking about right now. Really appreciate your time.
Danny Finkel: Thank you so much.