One of the perks of frequent business travel is the ability to rack up airline and hotel points that can be used for upgrades, free hotel stays, and tickets for personal travel. The loyalty game has changed dramatically over the past few years and especially in recent months. Frequent business travelers were worried about their status and airlines and hotels responded with flexible policies that allowed them to stay in standing despite not traveling.
As business travel resumes, business travelers are going to rethink their loyalty strategies, and travel managers will want to consider their importance when rethinking policies that drive adoption. Additionally, many companies are introducing corporate credit cards that negate the potential point earnings once available with per diems and bookings.
In this episode of Open for Business, we sit down with Ron Davis, Director of Loyalty at Radisson Hotel Group and Dave Canty, Founder of GenZ Loyalty, Partner at New World Loyalty, and former director of loyalty programs at IHG and JetBlue. Also joining us is Grant Martin, Director of Product Marketing at TripActions, and loyalty enthusiast to talk through recent loyalty changes and how business travelers and travel managers should think about loyalty moving forward.
In this episode of Open for Business: A Corporate T&E Podcast, we'll discuss:
How the first loyalty programs started
The biggest changes in the loyalty space caused by COVID-19
How frequent fliers + road warriors are impacted
Why loyalty remains a top business travel perk
Optimistic perspectives on the future of loyalty
Why TMCs should integrate loyalty programs
How travel managers + finance leaders should approach loyalty programs
How to keep track of changes to loyalty programs
How corporate credit cards + virtual payments impact loyalty as a perk
How loyalty can drive adoption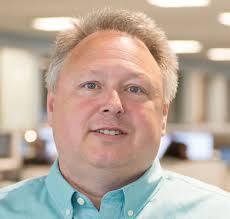 Ron Davis
Director of Loyalty, Americas

Every business is going to have to be able to provide that confidence level that we're okay to interact with now. It's okay to get on our planes. It's okay to stay in our hotels. It's okay to have a cup of coffee here. Because it is safe. It is safe in the way that we're handling everything you touch. It is safe in how you're going to interact with us. It's okay to go back to business.
Joining us on the podcast this week: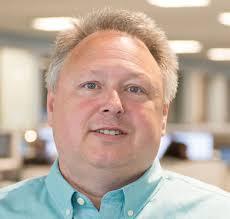 Ron Davis
Director of Loyalty, Americas at Radisson Hotel Group
Ron is an entrepreneurial leader with a track record of driving strategies that delight customers, engage team members, and grow sales. As Director of Loyalty at Radisson, he is responsible for setting the strategy for how the Americas theater leverages loyalty to achieve annual targets. He consistently uses loyalty to enable the business: making every moment matter for its hotel owners, employees and guests.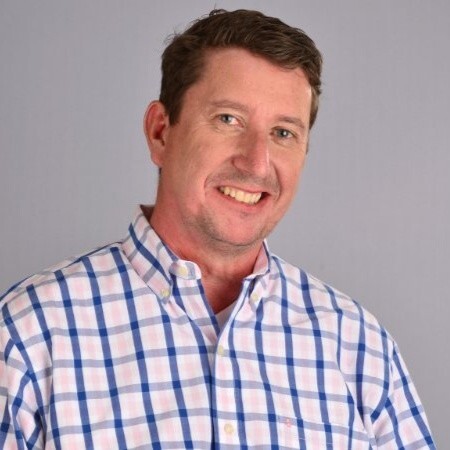 David Canty
Founder of GenZ Loyalty & Partner at New World Loyalty
Dave is an award-winning marketing executive, specializing in customer loyalty programs, CRM and partnership strategy with extensive experience in the airline and hospitality sector. As a passionate marketer and loyalty advocate, he has developed loyalty programs from scratch on a white board, and transformed existing programs. He was responsible for the world's first and largest hotel loyalty program as Vice President of Global Loyalty Programs for IHG. Prior to joining IHG, he led the team in developing JetBlue's new TrueBlue program, which revolutionized how airlines run their loyalty programs, and on the development team for Starwood Preferred Guest (SPG).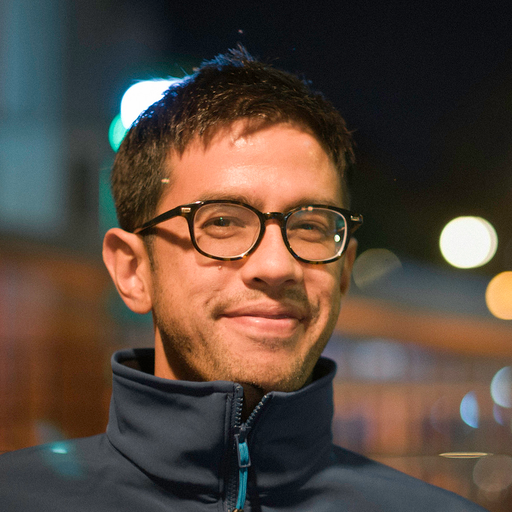 Grant Martin
Director of Product Marketing, TripActions
Grant is an experienced product and marketing specialist with a background in startups and technology-focused companies. He has built and developed small teams and companies from the ground up to deliver products all of the way from inception to the store shelf. As Director of Product Marketing at TripActions, he brings his keen insights and competitive analysis of the travel industry into every product and piece of the company. He is also a thought leader in the loyalty space and wrote about the business of loyalty for Skift.
Podcast Transcript
Our 6th episode of Open for Business explores recent loyalty changes and how business travelers and travel managers should think about loyalty moving forward.
Samantha Shankman: Thank you so much for joining us today. Let's start by learning a little more about your role and experiences in the loyalty space.
Ron Davis: I am the Director of Loyalty for the Americas at Radisson Hotel Group where I am responsible for the execution and strategy of loyalty throughout North and South America. I ensure it coincides with the strategy and overall international loyalty program throughout Radisson. I've been with Radission for just over a year.
Prior to that, I was responsible for loyalty at Sleep Number by Select Comfort so I moved from retail into the hospitality industry in a variety of roles. I've always been a loyalty buff, but I was on the IT side and so I implemented the loyalty program by gathering requirements from the business and had it coded into our systems. I'm much more of a techie.
Dave Canty: I'm the founder and CEO of Gen-Z Loyalty and a partner of New World Loyalty. Before that, I was the creator of TrueBlue for JetBlue, which was the first revenue-based program for a major airline in the United States. I was also on the original team that built SPG for Starwood, and I worked with them for 11 years. Most recently, I was Vice President of Global Loyalty for Intercontinental Hotel Group, looking after their 120 million members around the world.
Grant Martin: I'm in product marketing here at TripActions, but I've also been a travel and loyalty nerd for many years. I spent eight years writing about loyalty for Skift as part of their loyalty newsletter and also practice what I preach. I'm a very loyal frequent flyer and hotel visitor and practice the art of loyalty quite judiciously every year.
Samantha Shankman: I'd like to review a little bit of what's been happening in the loyalty space in the past few months. What are some of the biggest changes that have taken place to the loyalty programs at hotels, airlines, car rental companies since COVID-19 paused travel?
Dave Canty: Usually when you go into a downturn, that's the time when loyalty programs can shine. However, this was a slightly different situation because we've also had a health crisis. Beyond the loyalty programs, hotels and airlines have been taking extraordinary steps to reassure travelers that it's safe to travel whether it's the cleaning processes that they go through or the hygiene processes that they adopt at their locations.
In order to stimulate travel, you've got to ensure that you keep engaged with your membership base and customer base. I would start with the membership base because those are the ones that you can really connect with first, and especially those that have strong balances within their accounts. I'm a great believer in trying to stimulate through redemption, because I've always believed that redemption breeds loyalty. Once you start redeeming within a program, you start to realize some level of value from that program, and, therefore, you reinvest in it going forward. I think there's an opportunity for hotel companies and airlines to stimulate travel by making redemption easier, opening up inventory that wouldn't ordinarily be available, and possibly putting some reward nights on sale.
Grant Martin: I can add to that from the frequent traveler's perspective. As you said, creating incentives through putting the reward nights on sale or making rewards easier is a great start because it's a self-fulfilling prophecy, right? You can get more people into the fold, where people are experiencing the brand and it's going to get them to engage more and become more loyal.
Something I've seen a lot more tactically is the fact that many travelers are not going to be able to reach their quotas this year in terms of the required miles or the required hotel night stays to reach status. What I've seen is the extension of loyalty programs or the extension of loyalty status from 2020 until 2021 such that you don't necessarily need to have to feel the pressure of flying 100,000 miles or staying 50 nights in order to receive a certain status this year.
Instead, many carriers and operators -- as a vehicle to encourage loyalty long term -- have just said take the year. "Here's a carte blanche for the year, don't necessarily stop traveling, of course, but now you at least have your loyalty extended through next year so that you don't have to worry about traveling in a situation that might be less than optimum for your health."
Ron Davis: I looked at this in really three manners, one of which is the customer-centric side and making sure that the first step is taking care of those who are most loyal to you and continuing to disproportionately reward them first. Second of all, make sure that they feel secure in their status and their points, that they're not going to lose any of that for things that are out of their control. This should also be considered if they had bookings suddenly canceled and making sure that you're taking care of them as quickly and as efficiently as possible.
In addition to status, there is the marketing side and making sure that you position your messaging correctly so that you're not really trying to drive people to travel when they're not ready to travel. They don't have the confidence. Loyalty is about trust and your guest or your customer has to be assured that they're going to get the excellent experience that they expect or more every single time. So, making sure that you position that messaging correctly and it's at the right time. Some of your messaging needs to move from being promotional into confidence-building. I think that's an important piece.
Finally, loyalty is an enabler for the business regardless of what business you're in unless you're truly in the loyalty business. If you're in Starbucks, you're enabling your locations to sell more coffee. If you're in hotels, you're enabling hotels to put heads in beds or you're enabling the average people to spend more in the hotel when they're there.
So, sitting with those operational folks and understanding what the changes are to the business and making sure that you're there to support those changes and help drive people to those locations is the other important change that's happening within the loyalty space everywhere. Every business is changing and loyalty has to make sure that it's still there to support the core business.
Samantha Shankman: We've heard a little bit about how this is impacting frequent flyers and road warriors. But do you think that there's a shift in how business travelers should be thinking about loyalty programs moving ahead?
Ron Davis: People join loyalty programs for a couple of different reasons, one of which is they want to feel special. Ultimately for the business traveler, as I look at this whole process, loyalty remains the same and you expect to have a wonderful relationship with the business and that business has to excel all the time.
No one will be loyal if they're not getting an exceptional experience. So, that needs to continue and you want to be rewarded for that. The second side of this is that things are changing and how do we continue to make sure that whoever we do business with continues to get exceptional treatment and get the most out of that relationship while following the rules.
Grant Martin: It's interesting that you bring that up, Ron, because I think many people look at loyalty from the perspective of being loyal just to be loyal because they have to jump through these hoops every year. Without those necessary hoops in front of them for this theory, because loyalty has been extended, where does that drive the value proposition for them? Do they necessarily need to come back to the brand because they're loyal to the brand or do they want to come back to it because they have to?
Delta and American have been doing two completely different things in the way that they are addressing loyalty for this year in relation to next year. Delta came out of the gates earlier with its policy and said, "Look, we realize you're not going to reach status this year. So, you can move to next year, of course, but in addition to that, anything that you earn this year could be rolled over to next year." Well, American didn't do that. American said, "We're going to keep them separate. You still have to earn a certain amount next year." Of course they're changing that a little bit based on the economy, but they're not allowing you to roll over that status for the travel that you make.
It's interesting because, for many American flyers now, there's just no incentive to travel anywhere this year because there's no need to earn that loyalty. To me, that points to these players needing to come up with a different reason to have that loyalty and a different incentive to draw travelers in.
Ron Davis: I think it goes back to first having to earn the trust of the customer.. guest.. flyer. That's the first reason somebody stays with that loyalty piece. The reward is the second piece. Have you earned that right to get the loyalty? I think that's the biggest thing. Certainly the pieces of status and points for miles are another aspect of it.
You have different types of guests or customers who are going to play that game in different ways and you try to make sure that it really ultimately goes up to just proportionally rewarding those who are most loyal to you.
Dave Canty: Travel is an indulgence for some and a necessity for others. Certainly, when you look at road warriors, these are people that are on the road for the majority of the year, over 200 nights a year. This has been an opportunity for road warriors to actually reconnect with a different side of their life and that's going to actually shape how they plan going forward.
There will always be a wanderlust amongst people. Having programs that allow you to have the utility to be able to go somewhere is always going to be something special -- especially if that's happening to you for the very first time. It allows you to actually reconnect with something that you've always longed for, and whoever delivers that to you the first time is going to be the brand that you're going to have the most affinity with. It's important to stay connected with your members on a very human level, not just a transactional level.
Samantha Shankman: I want to bring this back to corporate travel in particular for our frequent flyers and road warriors. Many of them are now using corporate booking tools or TMCs in order to book. There was a time when these loyalty programs weren't integrated. Why is it important that now and moving forward that corporate travel programs are integrating these loyalty programs?
Ron Davis: I look at it from a couple of different directions. Your travelers are your customers and it's a customer-centric way to do things. Also, it is a cost control measure. I read the study by Skift and TripActions, which reported 87% of travelers will likely book where they can get their loyalty perks. That's probably a loose play on the words, but it's going to keep business travelers booking on the corporate booking tool if they can get the loyalty there. If not, they're going to book elsewhere no matter how much you do to create policies to get people to book through your tool. The reality is if you don't give them what they want, there's a million reasons why they're going to find exceptions.
"I couldn't find one in a close location. It didn't have good travel times for me so I booked the way I wanted to and it just so happened to be through my loyalty program. I'm sorry that you don't get your negotiated rate for the benefits that you were looking for as a company, but I did what was best for me."
Those are the two big reasons: it's customer centric for your traveler and it's going to put people within the policy that you're dictating so you get your benefits as a corporation.
Grant Martin: As we look forward and at an economy that's perhaps a little bit leaner and people are spending a little bit less, I think you're going to see loyalty start to take a bigger role coming up from the traveler's perspective. These people are going to start taking their free nights and perks more seriously. As they start booking travel for the company, they are going to want to make sure that those loyalty points come in some way or another.
If the corporate travel program, for better or worse, doesn't have the ability to provide insight into that or can not attach their loyalty numbers to their bookings, it creates this liability and this lack of visibility that is still bad when it comes to managing a corporate travel program.
To the earlier point that we were all making about loyalty playing a bigger role when the economy is leaner, with both of your experiences running loyalty programs, have you seen an inverse relation in loyalty program interest as a function of the state of the economy?
Dave Canty: Loyalty programs are much more robust and those are what brands lean into during recessionary periods. What you'll actually see is that this is the segment of customers that will continue to engage and travel with you versus non-loyal.
Ron Davis: I'm in complete agreement with you there. When I think of a sales funnel here, certainly the top of the funnel is shrinking, but the conversion tends to remain consistent or even get a little bit higher of those who are new with your brand.
It is one of the opportunities out there. When you look at airlines, there are routes that are being canceled. When you look at hotels, there are certain hotels that are closing. Many people who are used to their favorite brand are now having to test another brand. And when you have programs like Status Match or Gifted Status, you have an opportunity to get some of these other folks into your funnel and as part of your program and really earn their business.
Dave Canty: One other thing that is going to be a challenge in this environment is how you've dealt with engaging your members throughout this time. It will be a judgment. What I mean by that is a number of brands decided to go dark, others decided to continue sending promotions, and others took the approach of informing and providing confidence to their customers. Depending on how you've dealt with your own membership base, you run the risk of actually losing members and having them attrite to a brand that has dealt with this in a much more human way.
Samantha Shankman: From the perspective of these loyalty programs, how are you looking at travel managers? What do you view the travel manager's role as in this ecosystem in which they're the gatekeeper between road warriors and which brand they're choosing to book with?
Ron Davis: These travel managers are people who are really driving business for us. At Radisson, we work very closely with our sales department and talk to each of these travel managers to find out -- just in good discovery -- what's important to them, how we can help them. Is there something that we can individualize for you? We certainly look for a toolbox that is individualized, but also easy to execute. Like any project, from good, fast and cheap, you only get to pick two.
If it's really complex, it's going to take a lot of time to do it or it's going to be really expensive to do it. We're finding thing that are easier to come up with and go such as upgrade rooms or expedite a process. We're having those conversations to find out what's important to them and how we can support them.
Dave Canty: I lean back into the duty of care elements. I do think that travel managers need to play that up a little bit and reassure organizations that where their travelers are going is safe and they've got data to prove that.
Ron Davis: With the state that we're in, every business is going to have to be able to provide that confidence level that we're okay to interact with now, and that's going to be one of the overarching messages to everything, way before loyalty comes in. It's okay to get on our plane, it's okay to get into our hotel, it's okay to have a cup of coffee here because it's safe. It's safe in the way that we're handling everything that you interact with. It's safe in how you're going to interact with us. It's okay to go back and do business again.
Dave Canty: I think travel managers being able to actually communicate what's actually happening across the different carriers and different hotels is going to be important.
Samantha Shankman: One thing that we have been talking a lot about is the changes and how travel managers, anyone who is touching corporate travel, can keep track of these changes, whether it's waivers for unused tickets or changes to loyalty programs. What do you think the best way is for people to stay on top of the changes that are happening to loyalty programs because there have been a few in the past few months?
Grant Martin: There is a non-zero amount of duty of care that's also associated with the corporate travel platform when it comes to relaying these notifications to travelers or making sure that they have these updates visible to them. I've seen a lot cross my desk over the last few weeks around not only programs changing, but notifications around all sorts of different policies and cleaning procedures. If you're not on Twitter or if you're not in front of your computer that particular day, a member of a loyalty program can completely miss that, which I can completely understand because no one is traveling right now.
There's a little bit of responsibility in the platform that's hosting the travel to say, "Look, you've booked with this certain carrier or operator and these are the current requirements and the metrics that they're holding to you right now and this is how you can ensure duty of care as a function of that."
Ron Davis: Overall, I live on a philosophy of making it easy to do business with you, and that includes communications. How can you make sure that this information is readily available for whoever wants it and however they want to get it, whether it is a link when they make a reservation or it is clearly visible on the website or it's a proactive phone call to people. What's the best way to make sure that people get the information they need, how and when they want to get it? It's easier said than done.
Samantha Shankman: This has been fantastic. Thank you so much for joining us today and being a part of the TripActions podcast!