How Cities Will Change as Knowledge Centers
Cities are the ultimate knowledge hubs. From Dallas to Dubai, we travel to metropolitan centers to congregate, sign deals over coffee and learn insights in auditoriums. Cities have also been the hardest hit in recent months and our adoration with these complex, crowded but stimulating and vibrant centers has been put on pause.
Cities will be where we reconnect with clients and colleagues, where we go to hear big ideas on big stages, and forge personal relationships on restaurant patios. Cities' importance must be celebrated and embraced as business travel returns, but that doesn't mean that there won't be changes to the business travel destinations.
We sat down with Greg Oates, SVP Innovation at MMGY NextFactor and Tom Hall, VP of Experiences at Lonely Planet, to talk through cities' role as business travel destinations and why embracing them to forge in-person connections is the future of business.
In this episode of Open for Business: A Corporate T&E Podcast, we'll discuss:
The biggest opportunities for change in cities
How business tourism will change in the next 2 years
The rise of second-tier cities
The future of meetings and events
Why city's communications must go beyond health and safety
Which destinations are best positioned for the future of business travel
Tom Hall
VP, Experiences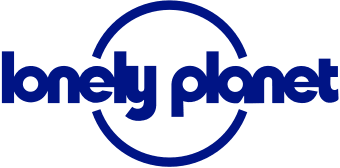 The travel industry has the chance to -- with integrity and honesty -- confront the questions that have been threatening to seriously undermine it over the past few years. This is truly a time for thinking differently like we have never seen before throughout the travel industry in business travel and consumer travel. This may be the closest that we ever come to a clean slate.
Joining us on the podcast this week: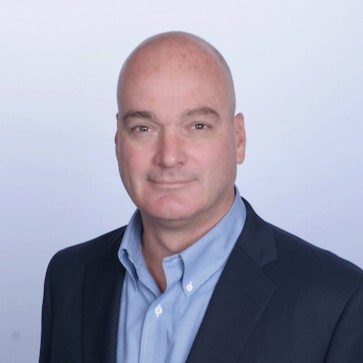 Greg Oates
SVP, Innovation at MMGY Next Factor
Greg Oates is SVP of Innovation at MMGY NextFactor. He works with cities to develop destination management plans that align tourism, community and economic development strategy. Greg also produces Destination International's DestinationNEXT Futures Study, providing the travel industry's most high level overview of shifts driving the global visitor economy.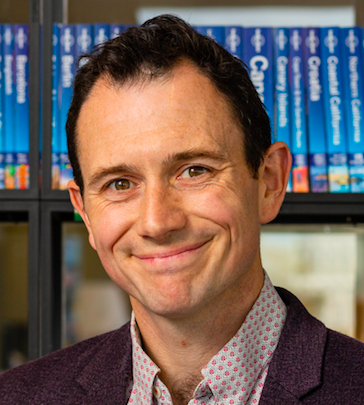 Tom Hall
VP, Experiences at Lonely Planet
Tom Hall is Vice President of Experience at Lonely Planet. He is a long-time contributor to dozens of Lonely Planet books including their annual Best in Travel publication and Lonely Planet's digital products and magazine. He also writes for The Guardian newspaper in the UK and is a regular voice covering travel on CNN, BBC News, Sky News, BBC Radio 5 live and many other national and international broadcasters.
Podcast Transcript
Our 7th episode of Open for Business explores cities' role as business travel destinations and why embracing them to forge in-person connections is the future of business.
Samantha Shankman: Let's jump in. Today we're sitting down with Greg Oates, Senior Vice President of Innovation at MMGY NextFactor, and Tom Hall, VP of Experiences at Lonely Planet, to talk through cities' roles as business travel destinations and why embracing them to forge in-person connections is the future of business.
Greg, Tom, thank you so much for joining us today. Could you please tell us a little bit more about your roles and what you're working on right now?
Greg Oates: Hello, everyone. Thank you for having me here today. I work with MMGY NextFactor. We develop master plans for destination marketing and management organizations across North America and internationally. We work with all kinds of organizations in a destination ranging from community development agencies to mayors and city councils.
Tom Hall: My role at Lonely Planet is to really look at all things related to our brand and everything that we do to communicate and support that on social media, through our editorial, and with our products. I also look after our London operation as well.
Samantha: Great, really interesting. You each bring a ton of different experiences. One thing that I think will add to our conversation is that you're each located in very different markets that are in different stages of opening up. Greg is on the west coast of the United States and Tom is in the UK.
Let's start with the opportunities that are present right now in terms of business travel. Our perspective at TripActions is that crisis breeds opportunities. What do you think some of the biggest opportunities are here in terms of the evolution of cities and where we can take business travel and tourism moving forward?
Greg Oates: We can all safely say that hybrid engagement is here to stay. I'm actually traveling on business now in Mesa, Arizona, which is a suburb of Phoenix. I came here to facilitate a board retreat with the Visit Mesa organization at the Sheraton Mesa. Half of the board showed up in-person and the other half Zoomed in. Our CEO Zoomed in as well from Vancouver to help facilitate. It was a very natural experience and it worked out very, very well. Everyone's cognizant of how to speak to the live audience and how to engage those Zooming in. I think in past pandemics and crises we've always worried about shifting to a digital world and how that would take away from face-to-face travel. But we've never had anything like this, and I think we're all becoming really comfortable with engaging people and audiences much more fluidly and switching from live to virtual much more easily.
It'll be interesting to see how cities move in that space and try and bring together their partners to support that. It's hard to see exactly how cities will get involved now, but I think we as business travelers are much more adept at talking to people in different ways.
Tom Hall: The big opportunity right now is that this is truly a time for thinking differently like we have never seen before throughout the travel industry, in business travel and consumer travel.
Whether we're talking about audiences, experiences, products, the way that we're marketing, or branding, this may be the closest we ever truly come to a clean slate. Old challenges may be irrelevant here, and new opportunities to attract people, get on the map, and be visible should feel limitless. I really hope that at this point in time, the business travel industry feels that freedom. In amongst this sort of scramble to get up and running again, there is a real opportunity to be truly different.
Samantha Shankman: What a great point. We are at this inflection point right now where destinations are starting to reopen. Companies are starting to consider when and how they'll send business travelers back on the road. What do you think cities can do to encourage business tourism to grow in the coming months? Really, what are their responsibilities in terms of communicating and engaging the return of business travel?
Greg Oates: I can speak from a North American context. It's really all over the map. As my case shows, the recovery is already starting. The Sheraton Mesa is at 25% occupancy this week. They were at 8% a month ago. MGM Resorts is opening four new hotels in Las Vegas next week. A friend there told me that advanced bookings show 50% occupancy at Bellagio by the third week of June. The recovery has started in some places whereas in L.A. — where I live — everyone's still at home. Everyone's wearing masks. Here in Phoenix, nobody's wearing masks except for hospitality staff and restaurant staff.
What cities can do is show case studies and examples. The best way to get people traveling is to show other people traveling. We can have all the health and safety protocols we want, but humans are going to react to seeing other human beings traveling responsibly and what all of the different partners in a destination are doing to ensure the safety of both travelers and their staff.
Just really being very people-first and community-first and talking about what's happening in the communities and how communities are working together to begin welcoming visitors will resonate more than if a certain hotel brand has a certain partnership with a cleaning company.
Tom Hall: I would certainly agree with everything that Greg said, but there may be even a step before that. I say this from a European perspective where I don't think we're at that point. I think we'll be moving into it in the coming weeks. A city preparing to open for business, even virtually, is going to be a huge signal. Having a recovery plan and some kind of coalition of businesses and government aimed at putting that in place. It actually should have happened by now already. You can find them all from cities all over the world. The more transparent there can be around that, the better.
If you look at something like the business development organizations in Ireland, in London, in New York, they're all good examples of ones that have simply said, "This is what we're doing. You can download the measures. You can download the steps. Look at the plan." Individuals and businesses have become information hoovers on this topic over the past few months. People (often with time on their hands) look deeply into things with a real deep sense of curiosity about how cities and companies are handling things. I think what Greg said is very important that the more official this can be seen at this stage, the better. It gives people more confidence.
That said, I do think we're looking at a very fragmented picture for the next six months and more. My city, my country is different to yours and how organizations are responding, what phases we're in, how things are phrased are all different.
One of the most interesting factors will be how that first wave of travelers responds to the whole end-to-end experience. From getting on a plane, traveling through an airport, arriving in a city, their accommodation, the meetings that they have, and how all that goes. Those business travelers' feedback and their word of mouth will be one of the drivers of recovery along with what we all hope will be low infection rates coming off the back of that. There's a lot moving around in this mix I think.
Greg Oates: To your point of stepping back, I've been working with Metro Vancouver and all the DMOs there to develop an overarching recovery plan, and everyone's asking the same three questions: (1) When is it right to start messaging to corporate travelers and companies? (2) What segments or what markets should we be marketing and messaging to? (3) What should that message be?
The consensus up until now has been health and safety and showing that everyone in the public and private sectors in a city are aligned. But now there's starting to be some questions about that, if health and safety should be there…. It should be there, clearly, but that's not enough to differentiate a destination or drive engagement, and will people actually believe or care? When I came here to Arizona, I didn't look at the brochure or the Mesa website to see what they're doing in terms of safety. My wife has basically outfitted me like I was coming to Chernobyl with all kinds of chemicals so I'm going to be proactive and ensure my safety where I can.
So, what should the messaging be? I was on a conference call with Destination Canada and Google Research yesterday. They put forth research that shows the number one and two things that travelers are looking for is a chance to get complete refunds when they book and discounts and deals, which we thought wouldn't be way below health and safety. We're seeing new data coming out now that's pivoting how destinations are thinking about how they should start speaking to those early travelers.
Samantha Shankman: Really interesting and that brings me to the next question that I've been thinking through. Beyond health and safety, how can cities develop a brand right now that's communicating both their unique identity and the value that they're bringing as a business travel destination in the coming months, in the coming year? I think you made a really interesting point, and it's great to hear it, about how just health and safety isn't necessarily enough to distinguish a destination right now. Everybody, I think, across airlines, hotels, individuals, organizations are working through the health and safety aspect of this. But when people do get on that plane again or they do get on the train again, they want to be going to a destination that has some identity, that offers a little bit more value beyond hygienic. How are you thinking through this when you're talking with your clients or when you're thinking about branding and destinations?
Tom Hall: Rather than health and safety, I think the term is confidence. How are you giving people confidence? Cities should really be thinking about four things: They should be transparent about what their recovery plan is. But equal to that, they need to continue to sell their unique benefits. What it is that makes the place unique is the reason why people are going in the first place. It's why they're thinking about it. They need to be upfront about the status of key events that they have so that people can get as much certainty as possible. Dubai did great with the way it treated Expo 2020. They said, "This has moved," and know their communities have certainty around that and how it fits into their plans.
In addition to that, I think they need to make clear that they're welcoming. I don't know where in Greg's research that point came up, but I think one of the concerns that people may have depending on where they're traveling from is whether they're going to be welcomed. This is where I would be steering well clear of going heavy on cleanliness in a branding message. That immediately can be a message which is putting you at a point of rivalry to other cities, even in denigrating other city destinations rather than giving people confidence in your own. The best cities will understand where they fit into the end-to-end experiences as simply great places to do business and understand that confidence is the most important part of that for the passenger and the visitor.
Greg Oates: That's true. We're all trust merchants now. Every company has to instill confidence. I can tell you from flying here from L.A. to Phoenix on American Airlines and staying here at the Sheraton that customer service is just ridiculous now. It's not like there's all this new training. It's just people saying, "Man, we're just really happy that you're giving us your business." It's not corporate speak. You really feel how excited people are to have someone come to their company or their destination.
Just to go really sort of high level in terms of how cities are going to be differentiating and promoting themselves, we've spoken with literally hundreds of destination leaders in the last few months as we've rolled out some new research including some we already have through Organization Next. It's this idea that community is your brand now. Not so much the experiences, but the people behind those experiences and the innovation and the creativity and the intention that they're bringing to support other people in the community and other businesses.
We've seen this going back. You could use some precedents like Brooklyn, Portland, Nashville, Austin, which have no discernible attractions. But Nashville has 50 hotels in development. These places have that mojo, that X factor. It's just cool coming to that community, so how can communities now bottle that and show how everyone's working together coming out of this? Also, destinations have been spending a lot of time speaking to their communities, understanding what's happening, how organizations are working together and residents are working together. How will that potentially shift the language in terms of how destinations start speaking to visitors?
We can go on from there, but it's more really trying to focus on the people. I don't mean just in a friendly, welcoming way, but that innovation, that picture of how they're coming together to drive change and better their communities is something that we're trying to see how can destinations tell those stories better.
Samantha Shankman: I recently read an interesting article by G Adventures founder Bruce Poon Tip in which he wrote about the future of travel from his perspective in April. One of his first points was that sustainable tourism will become community tourism moving forward.
Many of the conversations that I'm hearing from other players in the travel and hospitality industry is really around that idea of community or communal experiences. When you put that on a really macro level, like cities, and where we want to go and what kind of communities we want to be a part of, it's fascinating. It is also difficult for a city to really wrap their head around that and put that message out there, especially right now.
Greg Oates: Let me just jump in here just to build on that, because you're exactly right at the micro and macro levels. Last night, I was with the Visit Mesa team at a craft beer place. There were maybe 10 people in there. It had just opened before COVID. I'm not a craft beer guy, but the manager came over and we started asking what's going on. She explained how it's been amazing to see the community has come together to produce this glass of beer. She was referencing all of the craft beer people in the destination who were collaborating and partnering and sharing resources and thinking about how to do business differently.
It became very clear that this wasn't about the beer or even the restaurants itself. It was about how all these different elements -- that pride and collaboration -- and how they come together -- that's what you want to sell. Now, on a macro level, there is Destination Canada. We're working with them on their recovery and resilience plan. The whole shift from bottom-up puts community resilience at the top of the pyramid. The most important thing for Destination Canada is ensuring that every person in every community has an opportunity to benefit from tourism and contribute to tourism in some way. That's a pivotal shift from the past. I'm really thinking how the visitor economy can support that and empower communities at the hyper-local level. What that looks like involves all kinds of things, but clearly there's some shifts here that seem like they're systematic and, I believe, permanent as we apply this.
Samantha Shankman: There's a whole other aspect here about remote work and how people will start moving into some of these smaller communities and be able to boost the economies and the communities through that. I think that there's a little bit of an argument to be made that people who choose to work remotely and, therefore, live in a new, different place for some period of time is a different form of long-term tourism that we're going to see increase in the coming months and years. Destinations ... really not cities, but destinations ... that are able to develop themselves as a great place to work remotely will also see a benefit that goes beyond just a weekend stay or a week-long business trip.
Tom Hall: It's been suggested that the situation we're in is a permanent game changer for social accommodation. My personal view is that it's short-term and different. One of the things that you were outlining there is the reasons for that. Yes, there is a marketing challenge to certain audiences, but many places have a challenge. Some destinations that have been hit harder than others might have some issues encouraging people to go back. Many big players in the industry are looking to simplify, but that could just leave a clear field for specialists. I think that there is an opportunity to come and spend three months in a particular place if you're remote working.
A couple of years ago, a group of developers at Lonely Planet decided to do a group working holiday and their productivity was really high. I think they had a lot of fun, but their productivity was also really high.
In the immediate future, for all kinds of reasons, I think big hotel chains are holding a strong suit in terms of their marketing, communications, and branding. The opportunities when we're expecting that people generally are going to want to work remotely ... and by remotely that doesn't necessarily mean at home ... there is fascinating potential for that. I think it's one thing that the industry really does need to grasp and grapple quite quickly.
Samantha Shankman: I'm curious about each of your opinions on this because you are both based in very different markets right now. Do you think that cities will continue to be the central business travel destinations? Are there any specific cities, or maybe destinations outside of cities, that you expect will become more popular or see an increase in visitors in the next year?
Greg Oates: Even before COVID, we saw the rise of mid-size cities and cities that hadn't necessarily been "business travel destinations" really coming to the fore for a variety of reasons. One of those is just a demand to go to different destinations. But moreover, we're all kind of tired of sitting in a 90-minute Uber ride to get from a major airport to our hotel.
I'll use the U.S. as an example and so many mid-sized destinations -- the Portlands and the Austins -- have really interesting downtowns, cool hotels, and better transportation. There's always the question about access and maybe they're not as easy to get to, but I think Portland does a good job. Their whole sales mantra is that the difference is worth the distance. Because they have that unique vibe, it's worth it, and I'll take that extra flight because I want to experience something different. You're seeing everyone really embrace that.
You're also seeing cities that are telling a new story. Columbus, Ohio, is a great example. I would never think of Columbus. That doesn't seem interesting at all. But a few years ago they won the $15 million U.S. Department of Transportation Smart Mobility Challenge amongst 70 or 80 other cities including the San Franciscos and the New Yorks -- really sophisticated cities. The mayor who I have spoken with is positioning the whole idea as mobility equals opportunity. They're investing that money in smart technology, hybrid transportation, and new technologies to create a hybrid ecosystem that involves other multiple transportation options. It's for both visitors and locals so that a traveler can get to the convention center more quickly or a mother can get her child to the doctor more easily.
At PCMA this year, the entire booth for Columbus was focusing on women's empowerment and women's equality. They had partnered with a local organization to develop a pledge saying that as a planner coming to PCMA, you want to only work with companies throughout the entire supply chain that have female equality measures in place. There was no information about hotels or venues. It was all information about how organizations in Columbus are working to make sure women make as much as men. I asked, "Why are you doing this?" The people there said, "We want to show that Columbus is progressive, is thinking ahead, and can connect the people who are interested in big issues with people in our destination who are interested in those. Start building this knowledge-sharing network."
That was their entire play at PCMA, which I just thought was phenomenal. I spoke with people who organized it afterwards and they said, "Yes, it's a risk, but we want to differentiate ourselves." I like this idea of cities making it easier to get from point A to point B physically, the whole mobility aspect, and making it easier to connect with people. But most importantly, why we're connecting and who we're connecting with and elevating the conversation we're having on the road as business travelers is super-attractive to me. That's what excites me about cities now.
Tom Hall: Yeah, I think there's probably two things that are happening on the European scene. One is very much driven by what we've seen over the past few months. There are gatherings still happening, but they're smaller and more specialist group gatherings in part because of logistics and in part because of the effectiveness of big events versus bringing experts together in a field. People want to make the most of their time. They need to sell the benefits of the trips to the people who are paying for them, which means going somewhere where there are just thousands and thousands of people with an unwieldy general agenda is less attractive for reasons of where we are in the world at the moment.
In terms of mid-sized cities, we see the same thing. Smaller European capitals are really selling themselves as good places to do business. They are more affordable places for people to be based and able to travel to: Amsterdam, Copenhagen, Oslo, Budapest. The further east you get, certainly the cost of doing business comes downs quite substantially. Then there are places that are simply lovely places to be -- Slovenia is a great example of that.
These are smaller cities in key markets, which might be very well connected to capitals and very well connected to airports, but not such an expensive place to be based or smaller and more manageable. You can get on a bike and explore. Cambridge in England is an hour from London by train and there's so much more to offer. There's Gothenburg, Valencia, Ghent, and Aalborg. I could go on with these places. These are great places to visit. They're great places to be. And they have invested a lot in creating a business-friendly arm that is attractive for people to live in and visit.
We're all focused on one thing today, but the same way that Greg was talking about progressive political agendas creating an environment that people want to come to -- environmental issues haven't gone away either. We talked a bit at the start of this about this being a day zero in some ways, and people are going to notice it. In London, the air has been much clearer. There have been fewer cars on the road. That has been a really nice thing actually. Can we hold on to that?
People all over the world are going to be saying that and looking for those things as things that are increasingly baked into the brand and the identity of destinations -- both for people who are visiting and for people who are living there. We shouldn't really forget that. In terms of the changes that might be put in place around business tourism destinations, in a lot of cases, this is about making destinations good places to live, and then it follows they're good places to visit as well.
Greg Oates: That's so true. In Los Angeles now in my backyard I can see these mountains, which I didn't see before. Where did they come from?
Tom Hall: You never knew they were there.
Greg Oates: That's incredible, right? How do we hang on to that? Which is why I'm really, really hoping that this big shift to work at home and getting cars off the road, even incrementally, would be a plus globally.
To your point, I think the most exciting cities in the world right now are all these northern European second cities, Belfast, Glasgow, Manchester, Hamburg, Rotterdam. One, they all have a chip on their shoulder that they're just as good as the big cities, the first cities. It's like, "Manchester, yeah, we can kick London's butt in advanced industries of these specific areas."
First of all, this was the birthplace of the industrial revolution and that culture of innovation is very much alive. Now, how can everyone tap into that and drive the next revolution? They're very willing to experiment and test and try different technologies. You look at what Hamburg is doing, and it's become a hub for logistical mobility as the only port in Germany. They're using HafenCity, the new development there, as a testbed for autonomous vehicles and new systems and apps to help both locals and visitors navigate. We've seen that in all of these cities. I wish they would do more to communicate the results of that to me as a business traveler, so when I go to Hamburg or Rotterdam I can experience the future of cities and take that information and share it.
I'm talking to cities, government leaders, economic development people, and community organizations around the clock. They're looking to Hamburg, Lyon, Austin, Columbus… Everyone wants to know who's doing what well and try and copy that or get inspired. Everyone's looking for direction. Cities have an opportunity to really sell the cool stuff they're doing and provide more context on results. There's just so much demand for that kind of information.
Samantha Shankman: This topic is just so exciting to me. I love what you each said about these smaller, second-tier or third-tier cities. These smaller cities are able to be a little bit more nimble and work a little bit more quickly and, therefore, are able to execute on projects that maybe the larger cities aren't able to. This also brings up topics around the future of meetings and events, which is a sidestep from the cities themselves but I'd love to touch on it before we finish up.
Do you have any perspectives around what the future of meetings and events will look like for business travelers? Or perhaps what event organizers should be thinking through as they think about the future?
Greg Oates: A few years ago, I produced this Skift Megatrend on this whole festivalization of meetings. It was really two parts. One was the physical experience of making it more engaging and bringing together different types of elements to help people meet in new ways. But there was also an aspect around the future of innovation as the convergence of innovation, bringing together different sectors and events.
South by Southwest was a perfect example. The reason it's been so successful is because you have so many different types of creative and innovative people coming together. It's just this mash-up of amazing minds. I think that's dying to a degree coming out of COVID where we're moving from that sort of festivalization in the physical experience to more of a university campus model.
When you go to university, if you're studying physics, you're not just learning physics. You're learning all sorts of things by everyone that's on that campus. How can a city evolve as a campus where we can connect the convention center and different hotels and perhaps have decentralized meetings? This is going to need to happen early while capacity limits are low so you can still bring 5,000 people together but it is spread around all these different venues and has the technology and partners to connect it all. That's the actual meeting.
Outside of that, how can you think of the city as a campus where I can find what's interesting to me on a hyper-specific level. This idea comes from think tanks with PCMA and Destination Canada. We need to do a much better job at understanding what the individual meeting attendee wants and satisfy that. We've been talking about all this for years, but COVID is making us walk the walk. How can we deliver that in this university campus sort of meeting environment?
Tom Hall: I may bracket that by saying that I think, in the short-term, this will be a challenge for venues. Firstly, do I have my meeting and when is it? How do I have confidence that people are going to come? Are there obvious things that can be done around the specific physical nature of the venue? Or some of the similar things that we talk about in public spaces around thermal scanning, visible sanitation and disinfecting, and room seating and configuration? I think that we're also going to see preferences to do things outdoors as Greg said, the "campusification" of things. People are going to want to be outside as much as they possibly can. It's obviously easier in some markets than others.
Looking at a little bit further ahead, I think we are going to see some sort of swing back to a revised mentality of a celebration of togetherness. I'm sorry to sound very airy about that. I don't quite know what that is at the moment. But I think that there is a point at which we feel a degree of safety and a degree of inclination to, again, come together. I think, at that point, the media will partly drive an agenda which is, "We've all done so many of these online meetings. We'd like to get back together." I think that people's general weariness will lead us in that direction.
Of course, safety is a part of that and we're obviously not there at the moment. But people need to be aware that it will come and think about that when planning events. If you think about what the next World Travel Market might look like, the next time everybody gets together to do something like that, it should really be a wonderful celebration of the world.
Greg Oates: I don't think that's an airy sentiment at all. Everyone's craving that connection. At this point, I'll meet in a high school gymnasium. I could care less about the experience or design or anything. I just want to connect. But at the same time, I want to make sure that that's a really valuable experience, and I'm meeting the people I really need to meet and getting real value. I think we're going to be so much more focused on efficiency and value coming out of this. We just have zero time to waste. But I'm definitely craving that face-to-face interaction in a group environment. I think we're all feeling that. I think that's 100% true.
Samantha: One area that I'm really excited in terms of meetings and how we're going to be coming together is this idea of meeting in nontraditional settings whether that's a farm or hotel in nature or kind of community settings. It might be 30 minutes outside of the large city centers where we used to meet, but now we can be outside, have space to move and think, and still come together in a very directed and effective way. This is of course simpler for smaller groups and not the large industry events that once took place in convention centers.
We have time for one last question: What are you particularly excited about for the future of cities and business travel?
Greg Oates: Talk about airy, but I've been focusing on this whole shift towards what people call 'transformational travel' as the next natural evolution of experiential travel, which we've talked about for 20 years now. Singapore tourism has been in the forefront saying that travel is no longer about what you can do, it's about who you can be. Destination Canada, completely changed their brand from 'Keep Exploring' to 'For Glowing Hearts,' which is part of the Canadian national anthem. It wants to say that if you come to Canada, you will benefit from the process, and Canadians will benefit from you coming here. We need to be intentional stewards of that exchange.
That can seem really airy, but here's a perfect example, baked in business. Let's look at what Columbus is doing. In the past, I probably would have skipped an association meeting in Columbus and wait until it is in Austin or Portland. But now, having seen at PCMA that Columbus is coming together and bringing together organizations around women's equality, and I'm interested in equality and inclusivity of all kinds, I know that I'll be able to connect with these people if I go to Columbus. I'm going to come back from that event in Columbus a better person. That's real, and I know that because I'm seeing what Columbus is doing. Therefore, I'll spend my money to go to Columbus this year, because they've changed my mind about the city and about how I can benefit.
So that's a real business strategy. This isn't an airy-fairy kind of thing. I get so much pushback when I bring up transformational travel, but it is the same kind of pushback we got from experiential travel 15 years ago. People thought it was marketing speak, but look how fundamental it's been to how we think about travel. That's what I'm excited about, and I think COVID is going to accelerate it.
Tom Hall: The travel industry has the chance to -- with integrity and honesty -- confront the questions that have been threatening to seriously undermine it over the past few years. We have the opportunity to solve something like over-tourism. That is an opportunity that should really be grasped in a way that I think everyone in the world will understand.
At the moment, destinations are focused on reopening, but I suspect that focus will shift to what a destination can support from the perspective of the numbers that can responsibly visit. This might lead to some really interesting shifts in thinking. I hope that in six or 12 months' time, we're not looking back at it and saying, "This was the point at which we could have fixed that, and we didn't do it." It feels like an undercooked part of the conversation, but it's still an exciting one. That is something that I think if you're right in these conversations, you can't fail to be excited by it. You would not have thought that we'd be having this conversation, what, three, four months ago? No, we're not thinking the same way.
Samantha Shankman: Absolutely. I hope that this is a catalyst for the change that we need. I think that that's a beautiful place to wrap up.
Greg, Tom, this has been wonderful. Thank you so much for sharing your insights and your depth of knowledge. You both bring so much experience from the travel industry and really look at it in different ways, which is really valuable to our audience. Thank you so much for your time and for sharing your thoughts with us.
Greg Oates: Thank you, Samantha, and thank you, Tom. I really enjoyed this conversation.
Tom Hall: It's been a pleasure for me. Thank you both very much.