Exploring Hotel and Airline Hygiene in 2020
The COVID-19 global health pandemic has greatly impacted the business travel and expense industry, along with those responsible for managing T&E within their organizations.
Travel suppliers and operators around the world have stepped up their health, safety, and hygiene practices to ensure that business travelers can confidently return to travel knowing that their preferred airports, airlines, hotels, and rental car companies are creating a safe, hygienic, and welcoming environment. From industry-wide standards to individually-implemented practices, everyone is working to ensure that we can all travel safely.
We're also starting to see new technology come onto the market that will ensure health, safety, and hygiene within the hospitality and travel industries in new ways — and we can expect many more solutions to continue to surface. While we at TripActions are doing everything we can to provide the real-time information and tools needed to navigate these change,s including our COVID Dashboard and the TripActions Business Travel Recovery Tool, it is our suppliers who are ensuring each step of the journey is safe for travelers on the ground and in the skies.
We recently sat down with Michael Levie, COO at CitizenM, and Amber Simonsen, Director of Guest Product Delivery at Alaska Airlines, to talk through how airlines and hotels are handling hygiene and safety so business travelers can return to work travel with confidence.
In this episode of Open for Business: A Corporate T&E Podcast, we'll discuss:
How suppliers are approaching new hygiene standards
The journey from March until today
What systems were created to ensure safety
The role technology plays in the new normal
How these changes impact business travelers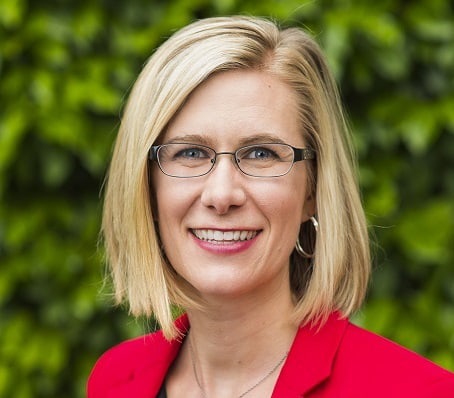 Amber Simonsen
Director of Guest Product Delivery

I do think there is absolutely a strong future for business travel, but I will say it will look differently. We're actually going to see more commuting on aircraft than what we saw before and it will likely replace or perhaps even escalate and go beyond the traditional business travel that we've seen before."
Joining us on the podcast this week: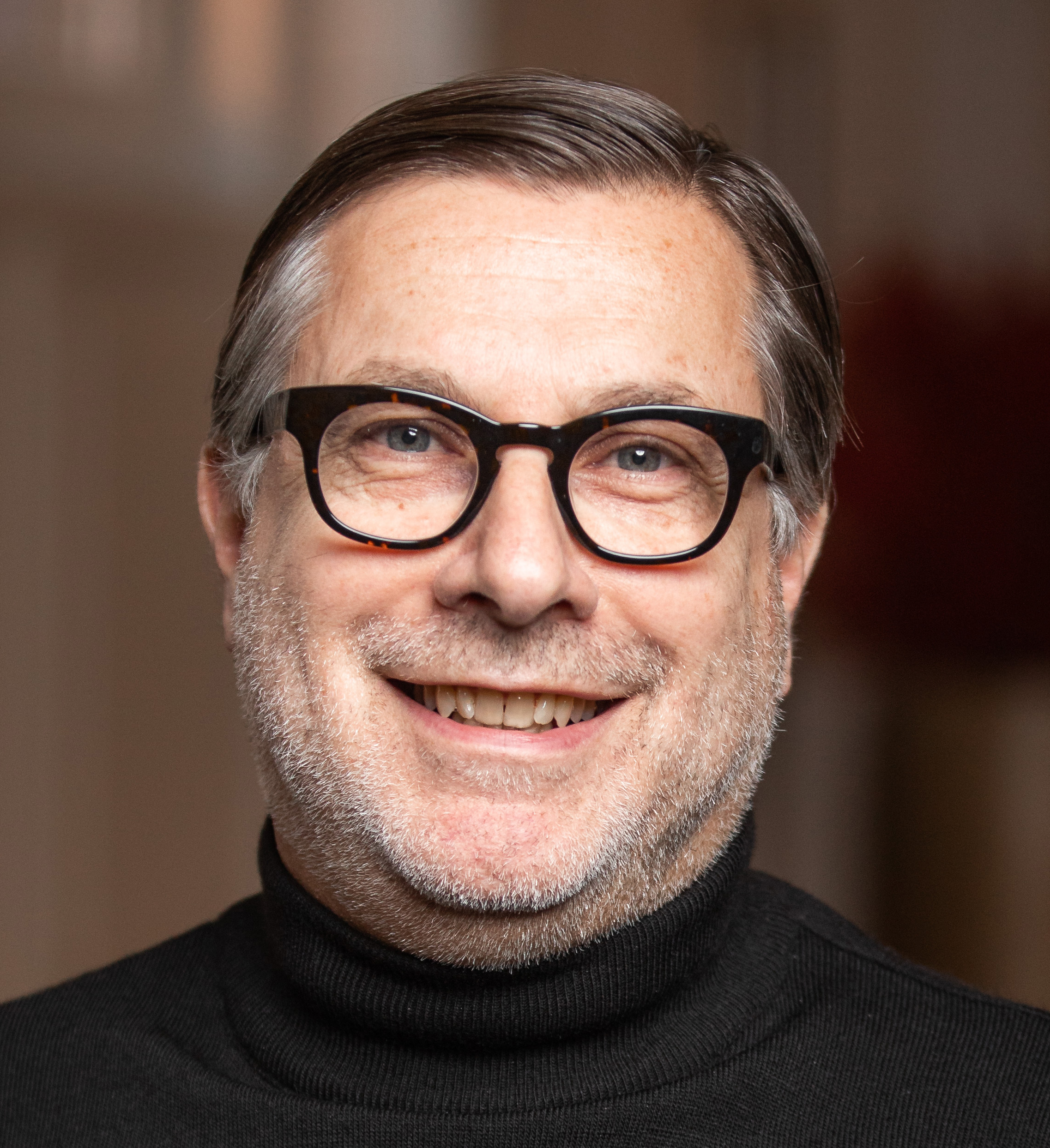 Michael Levie
Michael Levie is an experienced hotel operator and leader having worked for various international hotel chains all over the world, including Sonesta International Hotels Corporation and NH Hoteles. As Vice President of Operations, he managed large hotel portfolios across Europe, Middle East and Africa. In 2005, Michael became a founding partner of the concept that became citizenM hotels. He now oversees operations across the portfolio as Chief Operating Officer.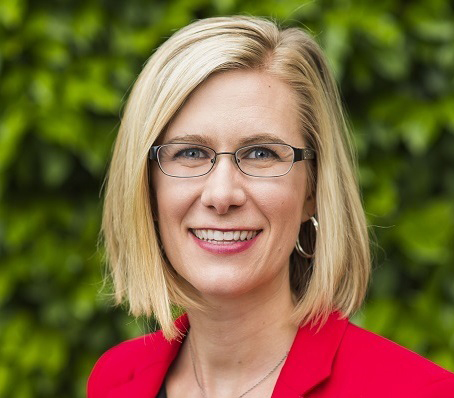 Amber Simonsen
Director of Guest Product Delivery at Alaska Airlines
With more than 7 years of experience at Alaska Airlines, Amber was prepared to lead when the COVID-19 pandemic hit. As Director of Guest Product Delivery, she is responsible for a team of marketing managers who develop and deliver the cabin experience, airport experience, customer uniform program, and onboard products. Her influence is felt throughout every part of the flight experience. She's also played an integral role in unifying the Alaska and Virgin America flight experience.
Podcast Transcript
Open for Business Transcript: Episode 13
The 13th episode of Open for Business explores how airlines and hotels are handling hygiene and safety so business travelers can return to work travel with confidence.
Samantha Shankman: Amber, Michael, thank you so much for joining us today on the trip on podcast. I'd love to start by hearing a little bit more about your experience in the travel industry and what your role is today.
Amber Simonsen: I'm Amber Simonson and I'm the Director of Guest Product Development Delivery at Alaska. I oversee our onboard products and our airport products for Alaska Airlines.
Michael Levie: I'm a founder and operate the hotel side of CitizenM. We are a Dutch-based company that operates some 20 hotels right now in Europe and the U S. We have 24 properties in development.
Samantha Shankman: What interesting roles and what an interesting time to be in this industry. Today we're going to be focusing around safety and hygiene, but I'd actually like to take a few steps back. Before March and the COVID pandemic, how many of your resources and how much bandwidth went to these different protocols that would ensure safety and hygiene for all guests that were coming into your airplanes or hotels?
Amber Simonsen: As part of being in the airline industry, we've always had an eye for how we create safe environments for our guests. Safety is always our number one priority. One of the things that no one talked about much before was how our HEPA filters work. The filters are installed on all of our aircraft and they're 99.9% effective at removing particulate contaminants.
That's really good; that means every two to three minutes you were getting a completely new aircraft full of fresh air. It's probably one of the cleanest air environments that you can be in even pre-COVID. We've obviously talked a lot about the HEPA filters since then. The other thing that we've had for a long time is a robust cleaning program. With COVID, we've definitely stepped up and gone to the next level… which is why our program is called Next-Level Care. https://blog.alaskaair.com/coronavirus/alaska-airlines-next-level-care/
Even before this though we had deep cleans every 45 days, cleanings occurring when the planes were parked at night and the four spot cleans during the day. If nothing else, having that kind of base level of care really allowed us to see what we were doing was working, but that we can do even better and really ensure an even more competent travel experience for our guests who are concerned about sanitation onboard the aircraft and in our airports as well.
Michael Levie: In the hospitality and hotel world, somebody walks into a room and they expect it to be spic and span and, if possible, new because the thought of somebody else having lived there or been there isnot very appealing. Cleanliness in the hospitality and hotel world is of the utmost importance. I do believe that there are various degrees. With COVID, we are thinking slightly different about the quality, the depth, the knowledge of chemicals, and how things should be cleaned. We've always spent quite a bit of time on that. We actually made a decision very early on when we founded the company that we felt it was a specialization that we were better to focus on the guest and the guest satisfaction and that cleanliness and the whole logistics around that -- clean linen, cleaning supplies, guest supplies - -would be better in the hands of a specialized company. We outsource with one company. They roll out with us around the world, subcontract obviously, and they have a tremendous level of knowledge. Cleanliness is being monitored very closely. Between cleaning and disinfecting hygiene, there's a lot and it takes specialists. It takes knowledge to do that. Well, it takes a lot of training and it takes a consistent product.
We've always been focusing on it. Of course, there's a few additional protocols that I've been put in place, especially for those high touch areas. We've also introduced an app that allows guests to make their reservation, check-in, use the elevator, and get into their room all with a smartphone. They can even operate the window treatment, the lights, the TV -- everything from the app on their own iPhone. So we've taken it a couple of steps further.
I think that there is one very peculiar thing that for the airline industry and hotel business, we do not have a recognized seal or approval rating. The hotel rating of five or four startings would give you an indication of the types of services and what you can expect, but we do not have recognition of the cleanliness. I think at this time, it's come up, because it could be used throughout a variety of industries and recognizable to the consumer.
Samantha Shankman: It's an interesting point that we're actually going to be exploring more in an upcoming podcast episode that looks at how the current situation is bringing about some bigger issues and long-term changes across the industry. It's also interesting to hear about where each of these organizations were and how you were thinking about hygiene before the COVID-19 situation arose. What I really love about each of your perspectives is that Alaska Air operates largely on the west coast of the U.S. and Citizen M is based in Europe. We're spanning this broad geographic region, which plays into my next question. When did the organization realize that changes would have to take place in this new reality?
Amber Simonsen: At Alaska airlines, we definitely started to see a shift in February, March as folks started to cancel trips and feel like it wasn't right for them to fly at that time. As we saw that shift, there still were a number of folks flying, but we got together and looked at how we could build confidence for those that are on the fence. For those that feel like flying is still the right thing for them to do today because they need to go see family or fly for work. They really found themselves wanting to fly, but were on that fence of asking, "How do I ensure that I have a safe journey?"
In standing up that team, we actually put together a comprehensive confidence-building plan and a large part of that was based on cleaning. We got management involved so that allowed us to redouble our cleaning efforts essentially overnight by involving more staff. It also allowed us to set really clear expectations for our fleet crews. As we transitioned into that new level of care and new level of cleaning, it became a standard for us. We really wanted to ensure guests knew that their surfaces, those high touch areas, are being cleaned. From their tray tables and armrest to the little knobs on the tray tables that everyone touches to put those down.
In addition to just the cleaning, we also stood up an airport cleaning program for all of the touch surfaces within our airports -- the lobby areas where you're dropping your luggage, making sure that we're even doing little things like designating clean and dirty pens at the counters.
It's those little measures that determine whether or not you use the pen. You see that we have gone to that level of detail to ensure that our guests are safe, that our employees are safe, and then as the pandemic unfolded, continue to introduce new measures, which folks across the industry also have. In addition to the hotel industry, we're seeing hand sanitizing stands everywhere, wipes for our kiosks. We're doing a lot of the wiping for the kiosk right now, because we would just want to make sure that guests know we clean -- it's not just cleaning supplies are available. We're actually taking the time to do the cleaning and also putting audits into place to ensure that the programs we established in various airports are actually being done through all the airports across the country, Canada, Mexico, Costa Rica, and everywhere that we fly.
Michael Levie: For us at CitizenM, it was different. We have some hotels in Asia as well as our Shanghai hotel so obviously you got confronted with COVID much earlier than that we did in Europe or the U.S. We saw the severity of the impact and how to Chinese were taking care of it. We then saw it jump over to our Taipei property. We imagined that it was not going to stop there. We learned a lot from the actual implementation of safety and PPE for the hotels in China and Taiwan and prepared for that with a lot of our hotels. Very early on in mid-December through January, we were able to get all supplies in and have a sufficient supply - not overstock - and also adjust some of the house rules and some of the engagement with the guests.
At that point, you are more concerned in concentrating on the safety of your teams and safety of the guests. With the first wave, we went from running 90%+ occupancies to single digits within the time span of a few weeks. You adjust quickly and make sure that there's safety measures in place. Once you're through that initial crisis, you start to shift around what this will really mean for us in the mid-term and the long term. What will be a new normal? With a six-foot economy and social distancing, you really need to do some thinking about your circulation. You work with the design teams to make sure that we make the appropriate adjustments, that it's done on a whim or a prayer but more structurally, indicating what needs to be done so that as a company we can stand for a certain quality. Then you shift to what will be new.
I mentioned the app that we introduced. We had been working on it, but it got fast tracks. Obviously you put priorities in place. We've even gone as far as giving guests the option that they can check in and not be in contact with anyone during the duration of their stay. There's a whole different thinking that goes into that -- you need to adjust absolutely everything.
We have learned pretty quickly how to conduct meetings and do business over Zoom, but I don't think that there is a worry for the airline industry or the hotel industry at all. People would like to be face-to-face and travel. We now have digital, that has become a new normal, so there will be impacts that are everlasting and maybe we even have to change our product slightly in order to accommodate that.
Samantha Shankman: Really interesting insights from each of you. Michael, you mentioned something interesting about how the industry doesn't really have a standard for these hygiene practices. Where did you look for guidance? Do you think that that's something that will come into play now?
Michael Levie: The tendency with these types of situations is that people, from a public relations point of view, scream from the rooftops what they're doing. In the U.S., brands all of a sudden had strategic alliances with cleaning and chemical companies. When you asked them about the program, they're still working on that, but they announce the partnerships thinking people will buy it. Other operators take things to heart.
Samantha Shankman: Amber, I'd like to ask you about the aviation industry and what kind of guidelines there are, where you look for guidance on this. Do you think that an industry standard will have to be established moving forward?
Amber Simonsen: I can speak from our experience. We partner with the University of Washington and two very prominent and leading infectious disease specialists -- doctors who have been guiding us since this began. Before COVID had really hit hard in the U.S., we had been talking about the most effective ways to clean. What are the right materials? They've been partnering with us on safety standards for a while. Obviously we've all gotten very close as we were meeting almost weekly to really understand best practices when it comes to the onboard service. What is the right way to deliver service? Even down to the phasing between what we call dirty and clean tasks and the appropriate time to put on gloves versus the appropriate time to actually have bare hands and then use hand sanitation to really keep your hands clean.
We've all learned a lot in the industry and I'm encouraged by the other airlines that are also partnering with infectious disease specialists, because I think using medical expertise is really the right way to get to a cleaning program that's going to help us all feel safe as we're all listening to this advice. The other thing that we do is we have a team who's working very close with the CDC, FAA, and DOT to make sure that all of the changes that we're putting into place are supportive and inclusive of all of our guests and at the same time keeping passengers safe.
As you might have heard, Alaska Airlines recently announced that someone is not able to travel if they're not able to travel with the mask. That was a very important decision for us. We wanted to instill confidence in our guests. We also know that there's a very limited number of folks that might feel excluded because they're not able to wear a mask. In working with the doctors, our partners, and our disability board, we all agree that this was the right move to ensure confidence and also to keep our crews and our fellow guests safe.
I believe we'll continue to look to the medical professionals to help guide how we bring back service elements and how we enhance our cleaning programs over the long term. We're looking at technologies that might even evolve beyond standard scrubbing and cleaning into some more interesting technologies such as UV and ionization and those types of things.
In terms of developing the global stuff, I think Michael has a good point around whether it really means something. I think that's great. We can go after it, but I would expect that now there's a new level of clean that's expected in the airline industry. I know at Alaska where we're definitely trying to be leaders in that area. Instead of just saying we're partnering with whoever the big names are, it's more about really delivering something and keeping that going beyond COVID, to ensure guests that safety and cleanliness is an ongoing priority.
Michael Levie: Amber, I think you mentioned a very important thing around subliminal messaging with the pen example. We do that as well. There are many areas and much research that goes into what really hygienically cleans and what is COVID proof. There is a responsibility there, but we similarly have to engage guests. In our hotels, we're introducing an electrogun that has misting for guests' shoes and luggage. We also do it on the back end -- everything that comes in gets misted down. Will that catch everything? Absolutely not. Will it tell everybody that this is a place that takes cleaning seriously? Absolutely. I think that is the engagement that you need from your teams and what you need from your guests. You need to involve absolutely everybody in that process. Only then I think, collectively, can you get it done because making a space a hundred percent foolproof is almost impossible.
Samantha Shankman: Really interesting. Those are some great points, Michael, which makes me think about the staffing side of this. Obviously new practices and protocols are being put into place and the teams that are on the planes or in the hotels, all the way from management to the people who are on the front lines and interacting with customers every day, have had to shift how they're operating. How has this impacted the internal teams and in terms of training? Have there been challenges there?
Amber Simonsen: For the airline industry, one of the challenges, which is to really work with our partners, our flight attendants and their union, as well as our folks who work in the airport and their union to understand what the practices are that we can bring back in a safe manner. It's also to hear their concerns. States are opening up. We don't have stay at home ordershere in Seattle where Alaska Airlines is based. A number of us have been getting out and talking with flight attendants who are on the plane, who are delivering service and what they continue to hear from our guests is that they all understand the changes that have happened. There's a degree of understanding, but at the same time, there are some creature comforts that we all missed. We all really missed coffee in the morning on the 6:00 AM flights. We really missed getting a chance to have a beverage other than water on a six hour flight to New York. As we work with experts and doctors, we are trying to bring back some level of service that really feels safe.
Michael Levie: For the hospitality or hotel side, I would say that we have the front and the back of the house. We split the teams into shifts, which unfortunately occupancies allowed us to do. We put one half of the team on the bench, at home paid, and we took the other half of the team and paired them so there would not be cross-contamination. It has proven to be very successful for us. If you have a scare, you pull a different team into action and it kept everybody busy. It was also clear how impactful the situation was and what was being required of them.
In the back of the house, we worked very closely with an outsourced company HFC and they've helped us put some very thorough programs into actions. Obviously you're dealing with a lot of on the job training. They're extremely good at making sure everything is documented -- it is a very thorough process. We also have our central office whereby we provide service and support to the hotels. There's the whole procurement line from the buffet to individual wrapping. The packaging has a huge impact on suppliers and you want to stay ecological -- there's no quick fix.
There was a lot of long hours and hard work that went into it, but we got back in control. The occupancies are climbing again a little bit and we are ready to handle the situation. I would say we can deliver service to great satisfaction at least of what is expected today. The guests are also very cooperative and they understand the restrictions that COVID puts on all of us.
Samantha Shankman: I can only imagine what an impact this has had on the teams. It sounds like there were some really creative ways to work through that. There were a ton of changes in both of your companies, and there's also just a ton of information out there in general. TripActions created the COVID Dashboard in which we're able to synthesize some of that information to make it easier for our travel managers. How were you communicating with customers?
Amber Simonsen: One of the key things that we did at Alaska was stay in contact with our guests who are engaged with us on social media or our email list. We wanted them to know that we take this really seriously even if they weren't planning on traveling. Safety is our number one priority and we wanted to make sure that folks feel safe as they prepare for their travels.
The other thing that we did in terms of communicating is to also let them know that we're going to take care of them if they couldn't complete their travel plans. A number of companies have done this. I know the hotel industry is doing this as well, but things like waiving change fees or cancellation fees, providing credit for what would normally be a nonrefundable tickets. We're being really flexible and trying to accommodate guests at their comfort level. I know we did a few things for our most frequent flyers, our elite travelers and extended there status. We extended the status of our most frequent flyers and elite travelers so they can enjoy their benefits when they fly again in 2021. We're also extending our lounge memberships.
Michael Levie: It is very similar for us. You can very easily communicate with your regular guests on social media, your app. We have always tried to be very low key and transparent -- our guests don't want the old fancy schmancy stuff. They just want to just know that everything's been taken care of. Amber, like you mentioned, we try to make sure that people understand that we have changed. There are new house rules in there and it's very clear that you have to make our team aware if you have symptoms. People pay attention to that.
Samantha Shankman: I think there's a real partnership between suppliers and travelers right now. How do you solicit feedback from your guests and what feedback are you receiving on the new safety and hygiene protocols?
Amber Simonsen: At Alaska, we've got a survey system called Alaska Listens and at the end of every flight, I actually can even take it during your flight. guests weigh in on just a couple short questions to let us know how their journey is going. And we've actually added a sixth question that talks about how they feel. Feel about the safety of their journey in terms of cleanliness and hygiene, as you mentioned. And what we're learning from those scores is any areas that we might have a gap in a specific airport or in a specific area. But what we're also hearing is that the measures that we're taking are really resonating with guests.
Samantha Shankman: Michael, you actually brought up earlier, which was technology and how technology is actually playing a big role in creating environments that are more hygienic or at least provide the opportunity.
I think that there's a couple of things about technology that we need to understand. An iPhone or smartphone is not really technology because it enables us. If it doesn't work then it become technology because it frustrates us when there is friction. Often we look at technology as only guest-facing, but everything that we do is really focused around intuitively improving the guest stay. Is it relevant? The whole world has apps and I never understood it.
Why would somebody download an app if there's no reason for it? I only download the app if I use the airline or hotel frequently. There needs to be relevance. Today we're able to show much more relevance. Some of the guest-facing technology and especially in the digital component of it relies a lot on guest data and information. Our industry is so fragmented and so scattered that we think we know a lot about our guests and have a lot of data, but we don't use any and are very bad at actually making decisions based on that information that could be available. In the end, our infrastructure and architectures don't allow us to really excel in guest-facing or digital technology. We do sexy apps and all kinds of things that make people feel good, but really they don't move the dial. We're an owner-operator so we decide ourselves what we do and roll it out across the entire chain and launch it everywhere at the same time. But if you're dependent on owners, as most hotel chains are, you cannot mandate new programs and have it everywhere. So what good is it if I have it in the first hotel, but if I stayed with the chain in the second or the third hotel, I do not have that same technology? I think that at home we're spoiled, we have everything that we want. It used to be that the hotels inspired us. Now it's the other way around -- the hotels are trying to keep up with the technology changes. For me, it is only a serious technology if it is relevant and when it's so good that it enables us instead of causes friction.
Amber Simonsen: One of the things that we set out to do is to really create this contactless touchless environment for those that want to really engage in that way. A lot of this technology actually already existed for us and were guests that used it, but we didn't talk about it as much. COVID gave us the opportunity to highlight some of the things that already existed.
Samantha Shankman: I think that what's going on right now will shift travel in ways that we still can't anticipate. I think that we're starting to see these changes now and they will continue to happen and make the travel experience safer and better for everybody ultimately. I'd just like to ask one final question to each of you. Michael, being in the hospitality industry for a long time and being a leader at CitizenM, what are some of your thoughts around the future of business travel? Are you expecting it to come back soon? Are you excited for how remote companies might work with business travel? Are there any forward-looking thoughts that you could share with us?
Michael Levie: I always say that we're all like goldfish. We go around once and everything looks new again. We forget pretty quickly... even something as dramatic and drastic as COVID. We're talking three or four years from now when we'll say, "Remember what happened during COVID." There will be a new routine and some changes, but by and large people will travel again and keep on exploring. The world has become so small and it is possible for basically everyone to enjoy it. How soon it will come back and who benefits from that will be based a lot on your relationship with your guests, the trust you get from them, your location. Location is extremely important. We are lucky. We are well-funded and have an aggressive future roll-out plan in the U.S. and Europe. We may be the exception and we're fortunate. There will still be quite a bit of change coming and getting back to normal will take a little longer.
Samantha Shankman: Amber, what's your take and Alaska Airlines' take on the future of aviation? Do you think that these new hygiene procedures are going to be here for the long haul? Is this a forever shift?
Amber Simonsen: In terms of the hygiene levels that you mentioned, this really feels like a new normal for us. This is something that's expected. We want to make sure folks feel confident when they're on the aircraft and that our guests and employees are safe. We're also seeing guests behave differently as well. We've set new expectations that you travel when you're well and that starts with the health agreement that we have folks acknowledge even during check-in. It's ensuring that when you travel with us, you're traveling healthy.
With that said, I think we're going to start to see a shift in the travel pattern. We will see business travel come back. Absolutely. As Michael said, there's just something about an in-person meeting. I can tell you. There are some situations where you have to see a product physically, you have to look at something in person. I don't see that kind of business travel going away, because I can't touch leather. From my home office, I have to go down to the manufacturer and I need to see it or at least need to enter an environment where I can have those conversations and work through those things.
I do think there is absolutely a strong future for business travel, but I will say it will look differently. I think what we're seeing with this increased mobility of our workforce is... I can't tell you how many people I'm talking to who are now working for a company that is not necessarily 15 minutes down the road from them, but an airplane flight away from them. What I think will happen is even with companies, as they have more remote workforce, is you'll still have these occasions to come together as a team, come together as a company. We're actually going to see more commuting on aircraft then necessarily what we saw before. That would likely replace, or perhaps even escalate and go beyond the traditional business travel that we've seen for meet and greets and things at the store. I think that type of travel will shift, but I absolutely see folks taking back to the sky, especially with this dispersed workforce.
Samantha Shankman: It's really interesting that you put it that way because that's something that I've been looking at for a few months. Maybe we're not going to be having the daily one hour commute or 20 minute commute, but we'll be having a longer commute once a month or every other month. It's something that I've lived for a long time just in how I've been working. I think that more and more airplanes and hotels will be part of the commutes when we are working for companies that aren't located in our hometown. It's actually quite an exciting transition and an interesting place for business travel to be headed.
Amber, Michael, thank you so much. It's been a really lovely conversation. Thank you for sharing such detailed information. We really appreciate it.