Rapid Innovation Driven by Data
How do strategic, technical, and product leaders innovate quickly in times of need? How important is a pre-existing culture of rapid innovation? What about being focused on customer success? Data driven?
Conscious of the challenges faced by organizations and their travelers during an unprecedented and uncertain time, TripActions co-founder and CTO Ilan Twig led his team to quickly develop business-critical solutions that helped customers manage through COVID-19. These new products, sometimes built and released in days and over weekends, fundamentally changed how customers were able to respond to the crisis. New products and enhanced functionality released in the days and weeks following the virus outbreak include the coronavirus dashboard, regional blacklisting, automated unused tickets and waivers, and policy setting options with deeper customization and more granular control.
Most recently, Ilan's team -- in partnership across Engineering, Product, and Marketing -- introduced the free, public-facing TripActions Business Travel Recovery™ site, which, based on established epidemiological models as well as proprietary TripActions data and analysis, provides powerful insights to help travel managers and travelers alike assess the safety of travel. Our route-based recovery framework provides bold predictions for the future of business travel with insights that enable action now.
We sit down with Ilan Twig, co-founder and CTO at TripActions, and Rob Winters, Director of Data at TripActions, to learn how their teams tapped into the power of publicly-available data along with data proprietary to TripActions to build the product features and functionality that the industry needs to get back to business and travel safely and cost effectively, when ready.
In this episode of Open for Business: A Corporate T&E Podcast, we'll discuss:
How data informs the TripActions strategy and product
The inside story of how TripActions adapted in the face of COVID-19 to build new products in just days for customers and the public
Understanding customer needs in times of rapid change
Managing distributed technical teams and maintaining quality in times of rapid innovation
How corporate travel has changed forever
Ilan Twig
CTO and Co-Founder of TripActions

Data is really everywhere at TripActions. It plays a role across all of the departments from individual contributors to entire teams, from huge product impact to the sales strategy, from marketing to customer success. It touches everything. It is everywhere.
Joining us on the podcast this week: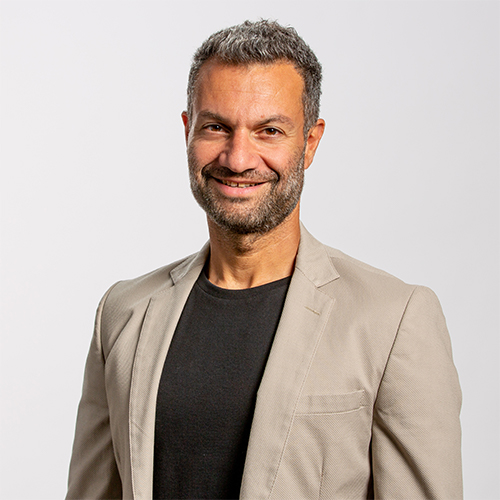 Ilan Twig
CTO and Co-Founder of TripActions
As Co-Founder and Chief Technology Officer of TripActions, Ilan Twig oversees the company's product development and engineering teams. This is the second company Ilan founded with CEO and Co-founder Ariel Cohen. With almost two decades of experience in engineering, Ilan led large research and development teams at both Hewlett Packard Software and Rockmelt. Ilan earned a Bachelor of Science in Computer Science at the Academic College of Tel-Aviv, Yaffo.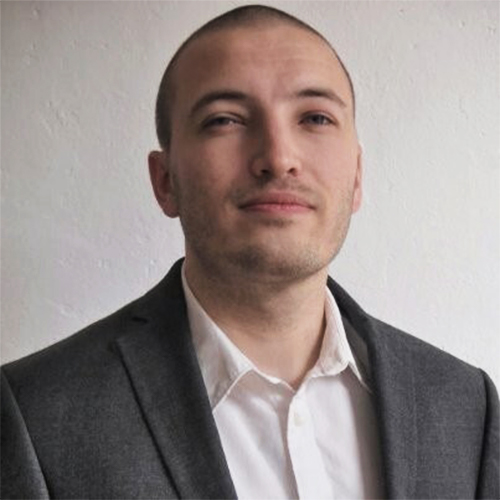 Rob Winters
Director of Data at TripActions
Rob Winters is an experienced analytics professional with fifteen years in the field and has successfully led green field deployment projects for data warehousing and data science in gaming, retail, and travel. At TripActions, Rob leads a globally distributed team of 25+ analysts, engineers, and data scientists to build and run the company's data platform and strategy. The scope of their domain includes infrastructure development and management, data pipelines, data warehousing, business intelligence, machine learning services, and organizational training and development for data.
Podcast Transcript
Open for Business Transcript: Episode 10
The 10th episode of Open for Business gives us the inside story of how the TripActions team tapped into the power of data to build the product features the industry needs to get back to business safely and cost effectively.
Transcript
Samantha Shankman: Let's start with the TripActions mission and North Star. Ilan, how does that guide your team's response to COVID-19?
Ilan Twig: From day one, what we focused on at TripActions was the user. We kept saying, "It's all about the user. It's about creating unique and real value for the users." Then COVID happened. Up until then, what the users needed was everything related to travel, safety, being able to manage their travel, enjoying that experience, and et cetera. We invested a lot of energy on our tools -- the booking tool, the back office. When COVID arrived, initially, it caught all of us unprepared, but then, I think within days, we realized that there is a new reality. I remember the wake-up call very quickly. There was this thing happening in China through December, January, and February, but it was far away and no one really thought that much about it.
Then it arrived in Europe and I remember the first 50 or 70 cases in Italy. And wow, it's actually happening in Italy. I was there in Milan and Rome. I think at that point we started to think about it a bit more seriously and realized that what the customers need would change and that we need to make very quick changes as well in the product and in the way we think. Really, the north star remained the same -- it's just what the customers needed at that point was different.
Samantha Shankman: Absolutely, it changed overnight. TripActions has done such an incredible job in really addressing those needs quickly and a lot of that has to do with the information that the team was able to use and make use of. So let's talk a little bit about the TripActions approach to data and the role that plays in building and informing the TripActions product.
Ilan, could you tell us a little bit more about the importance of data at TripActions?
Ilan Twig: Absolutely. Data is really everywhere at TripActions. It plays a role across all of the departments from individual contributors to entire teams, from huge product impact to the sales strategy, from marketing to customer success. It touches everything. It is everywhere.
Now, data is super powerful, but it really serves different purposes and different needs in the different departments. It could be as simple as showing me what's going on, creating visibility with a dashboard that tells me what's happening in a certain department. It can also predict which flight a user is going to book.
And, by the way, the accuracy of this prediction is very very high. We actually got to 94% accuracy in trying to predict which flights a user will book. So in 94% of the cases, you'll end up booking one of the first 10 results that we're going to show you. We even took it to the next level with a machine learning model that can suggest the right topics to be discussed in conversation with various business travel managers. What should this company be focused on in their travel program? Data is a very smart and flexible layer that plays a role across the entire company and just takes different roles in the different departments.
Samantha Shankman: Really interesting. Rob, you are the Director of Data at TripActions. Can you tell us more about your role?
Rob Winters: Ilan has presented the vision of how he sees data being executed at TripActions. My job is to take that vision and make it a reality. We have two key goals. Number one: Empower every employee in the company to use data to make better decisions every day. Second goal: Enrich the user experience using the data that we capture so that it's faster and more personalized, and they get the best service and experience that we can deliver to them. On that empowerment piece, our analysts teams are not just creating dashboards. They're partners with everyone in the organization and working with them to identify what needs to be measured and what needs to be analyzed. They're working on training and development, and creating tools so people can go out and get the data they need. The absolute best outcome we see for data is if you need to know something, you can go get it yourself, and you can get it almost instantaneously with no effort. That's a huge focus for my analyst group.
Our data scientists are the ones who really focus on using machine learning and advanced analytics to build services and insights so that we can deliver fast search and the right results. We can ensure that when you contact customer service, the agent already knows what you're reaching out to them about and can rapidly solve the problems that the user has. The focus of our data science team is basically just taking the data that we have throughout the company and stitching it into every part of our product and operations in an intelligent and automated way.
Samantha Shankman: Really interesting. Our travel managers really see the end result of that in how they're able to access all of this real-time data to form really powerful insights from the Admin and Manager dashboard. It's great to learn more about how those instantaneous learnings that they can get from their dashboard are part of a bigger process that goes through every single part of our company and culture. This is really interesting to think about this from the bigger picture, but from a data and technical perspective, what were your first thoughts as you watched travel slow down due to COVID-19 in early March?
Ilan Twig: My first thought was the safety of the TripActions' employees and business travelers. I remember the CDC at some point issued a huge warning about Italy and Iran and China. We said, "We have two travelers right now in Italy!" One of them had returned just two days earlier, but there was no two week quarantine. There was no shelter in place at that point in time so everyone was coming to the office. How do we communicate this? What do we know? Then we had the big "aha" moment that this was not just our problem -- this problem existed across all companies that have even one employee who travels. That was a Friday, I remember it.
Then we had lots of conversations about solving our problem and solving the problems of all of our customers. These led people to get very passionate and focused. It was real and powerful. So we -- a bunch of engineers, product managers, designers, data people, quality engineers -- ended up working throughout the weekend, literally Friday, Saturday, and Sunday. It led to a pretty exciting release on Monday. We had a tool that was deployed to all of our customers that allowed them to understand if they (1) had travelers that are right now in countries that are in the no go zone, (2) could reach out to them, and (3) had travelers come back from one of those destinations less than 14 days ago.
We really streamlined this whole component of managing travel with the gradual decline happening and reality constantly changing. So Italy, and then Spain, and France and Germany were added to the list. It was really impossible to manage travel at that point in time. So we made the first iteration of what we call the Corona Dashboard. Since then, it's evolved a lot.
Samantha Shankman: What an interesting position you were in as both the co-founder and leader of a team that had people traveling during this time and the leader of a product that could address this. You were really confronting this on both angles. The Corona Dashboard was one of the first iterations of a number of products and features that have been released to address travel managers' needs.
Rob, do you want to tell us about the next steps taken after you realized that this was going to be a substantial change in what customers were looking for? How did you decide to move forward from a technical point of view?
Rob Winters: Well, it's interesting because this was completely undiscovered territory for us. We've never seen something like COVID before so the first thing we did was turn to the traveler dashboard to better understand what was happening to people currently traveling. We wanted to build a better, more global, and holistic picture of what was happening as a result of COVID outside of the TripActions platform. We started grabbing additional data and modeling out and analyzing how the world was changing. We did that with a lot of internal reporting and analytics, collaborating with Ilan on some of these topics. It allowed us as a company to get a better feel for what COVID might do in the immediate term. As we were doing our research and working with these additional data sources, we realized that we could actually start looking... maybe not into a crystal ball… but at least a little bit further into the future and try to identify what potential scenarios might look like, how the world might end up changing in the weeks and months that followed this catastrophic event.
That was the trigger moment and our models actually made sense and worked. They were able to identify, when we fed back historical data, what actually did happen. Now that we had a working model, we started to ask how we could use this data to help inform our partners and protect our travelers. It was the impetus for us to start talking about things like route-based recovery and the epidemiological models that we started using and sharing out to the world.
Samantha Shankman: There's been some really interesting information that we've been able to collect. Ilan, could you share a little bit more about why data was such an important factor in this situation in particular?
Ilan Twig: We need to go back in time, six months ago or so. Life was good and then suddenly there were 130 cases in Italy. Two days later, the CDC issued a warning not to go to Italy in addition to warnings for Iran and China. Then a week later, France and Spain were added to the list. Reality changed really, really quickly because of how the virus spread at that point in time. There was exponential growth and no one knew what to do.
I remember it was impossible for me at any point in time to predict how I was going to feel one day or the next because things changed so fast. Our responses were almost always behind. Data was an amazing tool for us to keep things grounded. Isolate the noise, isolate the human reaction to an exponential growth, which is not great, and stick to the numbers. If the numbers say something, listen to it. If the numbers grow massively, there is something going on there. I think at that point in time, it was really important to stick to the more scientific approach. You're not trying to interpret reality, you're just looking at reality as objectively as you can and basing decisions on that. I really felt that what we needed was an objective flashlight at that point to tell us what's going on so we could then say, "Okay, in lieu of that, we should do A, B, and C."
Samantha Shankman: I love how you described that. I feel calmer just listening to how the numbers can serve as a guidepost or light to follow in a time when people were very emotional and there was a lot of uncertainty and opinions. The team was able to use the numbers to make really sound observations. Was that data readily available or did the TripActions team have to create or invent something along the way?
Rob Winters: We started working with our own internal data sources initially -- booking information, search activity. We rapidly realized that was not going to be sufficient data so we started sourcing in additional data from the World Health Organization and the CDC. The New York Times made some great data available. We started building out a data set, ultimately culminating in going out to a variety of different national health organizations around the world and directly sourcing data out of their platforms so that we could have the most accurate information about where people could be safely traveling to and what was going on with COVID infection rates.
Samantha Shankman: Wow. It seems that TripActions was in a very unique position having access to all of that booking data in addition to the publicly available sources. TripActions recently launched the TripActions Business Travel Recovery Site. Can you tell us a little bit more about that product and what you can do with it?
Ilan Twig: I was very very excited that something that started in a very exploratory nature -- let's look on the numbers, let's see if we can connect to this data source or that data source, let's see if we can now bring in local government restrictions, to pull it from this site or the other site. It started almost like an experiment. We reached a point in time where we had a really solid curation of data on everything corona. We call it corona by the numbers -- we knew everything about corona.
Rob and I saw that one really important data point was the R-number… it's a reproduction number. It basically says how fast the virus spreads at that point in time. This number was not available as a data source. I was very, very proud that we managed to pull something together based on well-established epidemiological models. We borrowed them and used them in our back end to generate a data source for the R-number across the entire world, most of the world, as well as each state in America. Once we had that, we were the first in the world to have it across the entire world.
So we plug it into the system.
Now, in the system, when you look for a flight and input that you want to travel from San Francisco to New York or San Francisco to Israel, you would get all the information that we think is relevant to you to make a decision including the reproduction number, local government restrictions, airline restrictions, the number of new cases, the trends, -- all of that in one place. It's built into the tool.
We said, "This data was so important and it does not exist anywhere else. Let's make it available to anyone because we already built it. We have the resources. We spent the energy. Let's just make it available to anyone. Now on tripactions.com, you can plug in your source and destination and actually see all information that is relevant for you to make a decision or to assess the risk.
It's up to the user obviously to make the decision, but at least they will not need to go and dig and ask a friend, "Hey, did they mention in the news what the R-number is in Germany right now? Is it trending up or down?" You would just have it in front of you. So I'm very very excited about that and I'm really happy that we could do something that not only helps just us and our customers, but also helps anyone that cares about travel during this really weird time.
Samantha Shankman: How do you go about understanding customers' needs in a moment like this when there is so much happening and different customers need different things depending on their situation?
Ilan Twig: Specifically with COVID, the first wake up call was when the whole thing got to Europe and the CDC started to issue warnings. We were worried about our travelers and TripActions travelers and we immediately projected that on all of our customers and realized that there is a huge need right there. The way we do it is much more systematic. We have a customer advisory board that we are plugged to and they're plugged into us very, very deeply. With the nature of TripActions, a very modern online travel and management company, and the fact that we married the travel agency with the engineering of a tech company, it allows us to move really rapidly. During this time, it's almost like their customer advisory board was part of our development process.
When we launched V1 of the coronavirus, we immediately showed it to the CAB before we even launched it and got feedback. The feedback was already implemented in the product the next day. We made these iterations and launched it. After that, we started to use it and we learned a lot and the customers learned a lot. We got the feedback from them. On top of that, we have our customer success team. They work very closely with all of our customers, the business travel managers. Everyone in TripActions knows that we move fast, we respond, and we are not bound to any limitations. As the example that we just mentioned, if we need to have the R-number readily available across the countries in the world and the states in America, and this number does not exist, we will go ahead and generate it. Yes, it took us a bunch to do it, but we did it. This is the spirit at TripActions.
Samantha Shankman: It's really interesting to hear more about that process. You've touched on an important part which is that the team is moving quickly and they had a lot of pressure created by the situation. How do you ensure that quality is kept high during times of rapid innovation?
Rob Winters: It's not easy, especially when this project basically... You think about something moving as fast as COVID and it goes from an idea to execution in less than 12 hours and you're iterating continuously. The first thing really is to bring as many capable minds together as possible. In our first conversation, when we started talking about how to potentially approach these problems, we gathered three of our senior data scientists here at TripActions and the four of us sat down and talked in depth about how we might actually tackle this. That gave a lot of different perspectives and a lot of doors we could open and explore to figure out how to use data to best understand COVID and how to build a product like this.
The second thing is when you're moving really fast, it's natural and really easy to cut corners. Because we were innovating and iterating on prior work, we decided early on that we wouldn't cut corners. We would move as fast as we could while maintaining our technical standards and maintaining our quality because we knew that everything we built we'd have to go back to and change later on. It was really important that we could do that efficiently because when you cut that corner, the next time it takes five times longer.
The last piece was really this continuous engagement and partnership. Our data science team is based predominantly in Amsterdam. Ilan is in California. We were basically working all day and then meeting with Ilan at the end of each day to discuss, iterate, and revise our approach, to change our scope, and to figure out what the next big thing we wanted to talk through was. It's a stressful way to work, I'm not going to lie, but it ensures that we can change continuously and adapt to our plans. This was a very rapid adaptation. It was approximately 12 hours between when we decided we were going to execute this to when the team had changed priorities, revised all the planning for the coming weeks, and made sure that we were able to deliver on a project of this importance.
Samantha Shankman: It's interesting to hear you talk about the time zones. TripActions is a global company. We have offices all around the world and were confronting a situation with a global scale. Having led a large international team through a series of quick agile product launches over the past few months, is there anything that you found that's particularly important or helpful when leading a team through such a high stake situation?
Rob Winters: Working on this problem, we had folks in California and Amsterdam and so it was very important that for us we followed a few common practices. The first thing was being incredibly transparent and constantly over-communicating not just about what we were doing, but why we were doing it and what the goals were for the project we were working on. It led to empowerment and autonomy. When folks weren't available, whether it was in California and they couldn't get in touch with people in Amsterdam or vice versa, people could take decisions rapidly with high confidence that they were making the right decision on what to work on, what to deliver, what to ship, et cetera.
As a data team, as a whole, we were sharing our progress continuously. While only a portion of the team was working on this, we were always pushing it back out to the rest of the group, ensuring progress and showing what the challenges were. As we changed our resource needs, for example, we came to a point where we said, "Okay, we've had data scientists working on this, we now really need engineers involved to put the data into the website." The engineers were already informed and they could dive right in right away. The data team, from almost day one, has been built around this idea of international collaboration. We saw that it enabled us to be very successful in this situation. People usually associate distributed teams with a slow response, but we've actually found, especially through this COVID project, that it allowed us to be even more rapid in the delivery of our work and even more effective in creating and innovating in the product.
Samantha Shankman: It's an interesting conversation moving forward around distributed teams also because of the rise of remote work. We actually have a podcast episode that looks at how travel programs will change for companies as they go remote. So these are some interesting insights that might be able to be applicable to companies that do that in the future.
As we've touched on, the travel industry has changed and the products that you and your teams have created helped people get through the past six months, but we're going to be traveling and managing travel differently moving forward. Do you have any thoughts or predictions around how this specific period of innovation will impact the corporate travel industry moving forward?
Ilan Twig: One thing that comes to mind that definitely will change corporate travel forever is the realization non-technical non-data-driven solutions for managing corporate travel will no longer be acceptable because there are amazing tools available. There is a need for something a bit more sophisticated than most of the super labor intensive non-technical non-data-driven data solutions that exist out there. Also, there is a realization if you're inside a TMC and it's not TripActions that you really have to look internally to see what types of changes have to be made in order to efficiently support corporate travel in the future.
I'm really happy with the way we are positioned in TripActions. This time was an amazing test to our culture and to the new model of having a combined travel agency and a technical company under the same roof, to the way we do it. I think we scored really well. I'm really, really happy with the results. Our solution today is really 1,000 times better than what it was before COVID and that is the ultimate testament of what we do and the way we do it.
Samantha Shankman: It's been so fascinating to dive into how you work and how you lead your teams. It is that data and information that will lead the way to the future. Rob, Ilan, thank you so much for joining the podcast today and for sharing your insights and learnings with our community.