Open for Business: A Corporate T&E Podcast Powered by TripActions is a weekly series of conversations about corporate travel and expenses. Our first episode Building a Culture of Health at Home & On The Road explores the relationship between physical health, mental wellbeing, and the insights and productivity we have while traveling for work.
The corporate travel and expense community has a unique opportunity -- a universal pause on travel -- to reassess our relationship to wellness on an individual and organizational level. Our community of executive leaders, travel managers and road warriors are eager to get back out on the road, but want to do so in a way that supports their health, safety, wellbeing and productivity so they can leverage critical in-person connections to build relationships, close deals, and drive growth.
Joining us this week is Marcey Rader, productivity coach and founder of Work Well. Play More!, Reiner Halbertsma, co-founder of travel wellness brand Local Time, and Matthew Holmann, founder of Simpila and the Business Travel Wellbeing Community. In this episode of Open for Business: A Corporate T&E Podcast, we'll discuss:
Why physical and mental health are particularly important for business travelers

The relationship between wellness and productivity, at home and on the road

Why rest is essential to high performance

What travel managers and executives can do to create a culture where health and wellness flourish

Where employee wellness intersects with the wellness of the planet, and sustainability

How we can make the most of this pause in travel to reestablish healthy habits for the future
Joining us on the podcast this week: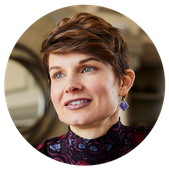 Marcey Rader
Founder, Marcey Rader Coaching & Work Well. Play More!
Author, Beyond Travel: A Road Warrior's Survival Guide
Productivity coach and wellness expert Marcey Rader helps audiences create boundaries, find purpose, and achieve success. Her unique expertise has turned the spotlight on the intersection between business productivity and wellness, making better use of our most valuable asset – our health. As a high-impact speaker, business mentor, and best-selling author, she helps individuals and businesses achieve success without sacrificing health. See her latest book at workwellplaymore.com/books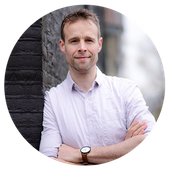 Reiner Halberstma
Reinier Halbertsma is an entrepreneur, innovation designer, and co-founder of Local Time, which is creating a shift in travel health and sustainability with its patented powered packs of organic micronutrients for business travelers and high performers. With 15 years of experience at creative agencies across North America, Europe, and Asia (and the jet-setting lifestyle to match), Reinier guided executives and multidisciplinary teams through complex innovation challenges.
Reinier is most interested in radical innovation, in crafting shifts in sustainability and experience. Perhaps driven by the thrill that such paradigm shifts are elusive and ridiculously hard to realize, he feels that the world can best improve by leaps and bounds - not incremental changes in fashion.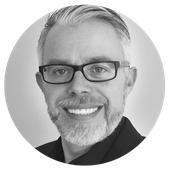 Matthew Holman
Founder, Simpila Healthy Solutions
Founding Partner, Business Travel Wellbeing Community
As a 20-year veteran of the business travel industry with roles at two of the largest global TMCs, Matthew Holman has a unique perspective on wellbeing within corporate travel. He founded Simpila to provide guidance and help corporate travel departments deliver on initiatives that support mental health and wellbeing. He was recognized as an industry influencer in the 2020 Buying Business Travel Hotlist and is the co-founder of the Business Travel Wellbeing Community.
Podcast Transcript
Samantha Shankman Welcome to Open for Business: A Corporate T&E Podcast Powered by TripAction. I'm your host Samantha Shankman. This week's episode Building a Culture of Health at Home & On the Road explores the relationship between physical health, mental wellbeing, and the insights and productivity we have while traveling for work.
The corporate travel and expense community has a unique opportunity -- a universal pause on travel -- to reassess our relationship to wellness on an individual and organizational level. Our community of executive leaders, travel managers and road warriors are eager to get back out on the road, but want to do so in a way that supports their health, safety, well-being and productivity so they can leverage those critical in-person connections to build relationships, close deals, and drive growth.
Joining us this week is Marcey Rader, productivity coach and founder of Work Well. Play More!, Reinier Halbertsma, co-founder of travel wellness brand Local Time, and Matthew Holman, founder of Simpila and co-founder of the Business Travel Wellbeing Community.
Each of these guests have intimate experience as business travelers, innovation managers, and/or corporate travel leaders. They have translated their learnings into products, workshops, and lessons that help others foster physical health, mental resilience, and productivity and insights on or between business trips. They also work directly with the travel managers and executives responsible for building company cultures that foster wellbeing for even their highest performers.
So, what does this mean? What's the relationship between these health and business travel performance? First, let's get to know our guests. Marcey, can you tell us a little bit more about your experience?
Marcey Rader: I came from the clinical research world where I traveled up to 48 weeks a year for almost a decade. I've written two books on business travel, productivity, and health. I understand the needs of a traveler firsthand, and now I travel as a professional speaker — although not 48 weeks a year. What has happened recently definitely affects me. The conferences, events, and workshops that are a big part of my business have stopped. So, I'm experiencing it from the business aspect and the traveler aspect of it.
Samantha Shankman: How has your community responded to what's been happening right now?
Marcey Rader: We have moved to virtual, and it has worked out well. However, Zoom is great, but it's not the same. Trying to do a keynote in front of a screen and give off the same energy is really challenging. We're just doing the best that we can with the situation that we're in.
Samantha Shankman: Reinier, you are the co-founder of Local Time. What is that? How did you come to found this company?
Reinier Halbertsma: I'm a designer, entrepreneur, and the co-founder of Local Time. I've always been an adventurous traveler. I grew up in the countryside, but my parents split when I was young and ended up on different sides of the globe. I went to a boarding school in the middle so I spent a lot of time from a very young age traveling to different countries. I then spent 15 years working as a designer at creative agencies around Europe. I traveled extensively as a consultant. What led to Local Time was my passion for using design to foster innovation.
Something that has always informed my work is the desire to bring about change, radical innovation, and big shifts. The travel industry is ripe for that. Local Time is grounded in this desire to shift the paradigm of travel from survival to wellness and that's definitely taking on new meaning since the pandemic.
Samantha Shankman: Absolutely. Thank you so much. We're so happy to have you. Matthew, you have a breadth of experience working in corporate travel, which brought you to where you are today. Can you tell us more about your experience?
Matthew Holman: I'm passionate about humans, that's the most important thing that's going to come out in these discussions. I had a corporate role in the travel industry for 20 years during which time I worked for two of the largest TMCs. I traveled frequently between the UK and U.S. as well as trips around Europe, Africa, and the Middle East.
But 20 years of constant travel almost destroyed me. I reached a point in 2016 where I literally crashed to the floor, but, like a phoenix from the flame, I was reborn into this new world of understanding, empathy, and compassion for others. Mental health was a big thing, right?
I've lived for the last four years in this world of mental health and well-being, and the reason that my company exists today is really pretty simple: It's to help others. I found that the mental aspect of business travel wasn't a big priority. Travel wellbeing wasn't discussed as a big priority. Security was really high on the agenda, but wellbeing was not. I came back into the industry thinking the narrative needed to be changed. We're here to help steer those conversations.
The work I do in the travel industry is to help people understand that this is something serious and we need to consider it. Last year I was very fortunate to come together with three other members of the Business Travel Well-being Community. We create this community of people that share a common theme, which is to help others, and to raise this conversation around travel wellbeing. We've grown the community to 60 members. By having all these separate voices come together as one, we feel that there's this massive opportunity for us to help steer some of these conversations.
It's great to be involved in this. I love my job. I'm so privileged every day to join groups of people and educate or give guidance around what they can be doing to look after themselves. But this current environment is new for us too as face-to-face workers. It's been an interesting moment for me to reflect and think about programs for the future too.
Samantha Shankman: Thank you. I see something really interesting about each of your approaches. Everybody brings a different experience whether it's mental health or physical health or how those impact our performance. Local Time has these products that help boost our immune systems, which is so important. Marcey really combines health with our capacity for productivity, new insights, and being able to think more creatively.
I would like to start our discussion around a question: Why does this matter? We all obviously want to be physically well and strong, and mentally at peace, but why is this a particularly important topic for business travelers and those that are managing business travel or coming up with travel policies?
Marcey Rader: We are all actually in the health space. My background is in exercise science and nutrition and I was a competitive athlete when I traveled all that time. Throughout that heavy time of traveling in my 30s, I triggered three autoimmune diseases. I really attribute a lot of that to a very hard charging, high intensity, frequent travel lifestyle.
In the past, travel policies focused more on safety or risk, but not really the wellness aspect for the individual traveler. Then it shifted a little bit and it became, "Let's buy them some exercise bands. Let's help them out with some nutrition," but it still didn't get to the full picture. Now we're in a different shift where we also have to think about mental health.
Are travelers going to be anxious to travel again? I am. If we're really looking at the big picture, we have to ask, "Do they have a fever? How are we going to get around that?" There are also privacy issues around whether travelers are ready to say that they have a compromised system or don't want to travel to a certain city.
We are now embarking on an entirely new avenue when it comes to travel wellness, and what that means in the travel industry.
Matthew Holman: I would echo those thoughts and sentiments. One of the challenges is around ownership. Who is really responsible for owning the well-being of the traveler? Is it the traveler's responsibility? It brings in this conversation around duty of care responsibilities for companies. Traditional travel managers look at a program and consider flights, hotels, and compliance. But this is a new conversation. While mental health is not new, we need to have an open conversation where people can speak out if they're struggling. If I'm struggling then I won't be able to perform well. As an athlete, or anyone who travels around the world, if you can't perform well then you are not going to achieve and get the goals that you're setting for yourself.
I think we have to evolve the conversation. The mental health aspect is particularly relevant right now, because of the global crisis, but it's the thing that we often don't talk about when the conversation is focused on physical health. We know that there are going to be long-term consequences when we're able to travel again. There's so many anxiety points that we need to start thinking through now whether it's around anxiety or families' concerns. But there are ways that we can get through it and that's what we have to bring to the conversation.
Now, when I train with companies at the moment, and I do this virtually, it's about the future. We have to think longer term about bringing people back after this event. If they're not looked after now then they're not going to come back in a very fit state.
Reinier Hablertsma: You both bring up good points. Who is going to take ownership? I think there is a role for the individual to play. They have to social distance, keep their families and colleagues safe. The pandemic started through air travel, so we need to be more responsible as individuals. But companies have a role to play too.
How do we safeguard our employees? How do we protect them, and protect the wider group, and there are ways that we can do this that respect privacy too? There will be technologies that emerge that do this in an anonymous way. There are initiatives underway that show we can, to a degree, protect someone's privacy and keep them anonymous, while also offering an extra layer of protection to the people around them. We'll be able to track who they have come into contact with and, therefore, assess their exposure level.
There are a lot of win-wins there, but at the same time, we are all going to have to assess this new paradigm in a different way. If you want to travel, you are probably going to start talking about health passports, and health history, and who is allowed to know that information. An employer has a right to protect their workers and their environment, but we don't necessarily want to share that information with the government. It's a whole new dynamic field of who gets to know what.
Samantha Shankman: Reinier, you bring up an interesting point about individual versus organizational responsibility. Our community is made up of business travelers and the people who are in charge of creating and programs that support that individual help. You started your company, which really boosts the immune system, and helps people focus or rest while traveling before this began. What were you seeing that you wanted to respond to when you created that?
Reinier Halbertsma: Fundamentally, flying is putting people into a mental and a physical state of panic and survival. We looked at that and it was clear that something needed to change. We all love to travel. It's pretty fundamental to the human condition, but, if you think about it, a plane is not a healthy situation. The air is dry like a desert, food is over salted, the air is only refreshing every six minutes. People don't have any control over what they get to do. We really try to approach this asking, "What can we do as a first step?" The company has bigger ambitions, but right now we make micronutrient formulas that protect people's immunity, help them get their circadian rhythms back on track, reduce their exposure to radiation, and keep them hydrated.
So, we looked at a regimen that you can take before, during and after you fly that takes care of a lot of those needs from a nourishment and supplement perspective. I think to project this further — what still is left and what still needs to happen — if you look at the mental state of somebody who is flying in the new normal, they're going to be hesitant and this creates an extra layer on top of the stresses of travel. There are bigger questions. How can we address those wellness questions as an industry?
Samantha Shankman: Fantastic. Before we move forward to talk about some of the ways that people can integrate some of the knowledge that you all have about how people travel well, I think it's important to pause and talk about the reason we travel for business. It is of course to build business, to have insights, to create new relationships, and to really make the most of these in-person connections. Let's talk a little bit about the relationship between our physical and mental health, and productivity. How does being mental wellbeing and physical health lead to new insights, new ideas, new relationships and revenues? Why is it important to be healthy?
Marcey Rader: All of us, we're like, "Well, of course health is important!"
Looking at it from a travel perspective, if you are flying somebody across time zones to an important meeting to close a deal and they're suffering from jet lag — there are real cognitive deficits. If your brain is tired, you resort to status quo or fear-based decisions. If you are jet lagged during that and deciding between "Let's go for it," or "Let's just stay where we are," you're just going to stay where you are. Your body can't make that next step and your brain can't think that way.
Movement, nutrition, and sleep — more than anything sleep — contribute to business decisions. For me, it feels a little bit like a tarmac treadmill where you're just getting on and off and working very long hours when I can't rest. I remember I once flew to another city and was very sick. I called my boss and said, "I can't go," and they did not understand. This is where we need to educate people who are managing those travelers.
Matthew Holman:I totally hear you. I've had the same relationships with managers in the past where they're not interested in the real you. This is why I'm so passionate about us as humans first. I was fortunate enough to give a talk last year called 24 Hours Human.
I'm passionate about this perspective that we are humans before anything else. We're not a work bot or a robot, we're human. We have emotions and we have loads of stuff going on in our lives that our bosses often don't even know about. That's reality. I have a wife, children, and a dog. When I used to travel, I had loads of anxieties about all those things, but nobody ever checked in with me to see if everything was alright. I used to fly to the U.S. for a week every month and that was hard to do with the time change. I'd come home and have to recover on the weekends and go back to work on Monday morning. Nobody paid attention to those schedules or checked whether I was doing excessive travel. The only time I ever received a comment about travel was for a phone bill.
Samantha Shankman: There are some really good points being brought up here. Reinier, do you want to add anything about how our health intersects with our productivity and the insights that move businesses forward?
Reinier Halbertsma: Marcey and Matthew have definitely said interesting things here, and I'd actually like to push the question even further. We're talking about expanding the conversation and clarifying the reality on the ground to the people who manage travel. How would you translate that into practical steps? Are there self-assessment tools or policies that you're thinking about? Are you thinking about apps that you would open? What are some of the things that work?
Matthew Holman: There are a few things that need to be revised. This pause moment is really useful for us to take stock of the important elements of travel. It's not only about suppliers and policies, although that's going to happen, but it's about looking at the impact that a travel program has on people. What does that mean?
Most companies today have a travel policy. If you read a corporate travel policy, what does it actually tell you? It explains the conditions that travelers have to work within: the parameters, the budgets, the allowance, the per diems. It doesn't usually mention wellbeing. It doesn't talk about how we'd encourage travelers to improve their health, the time that they should be encouraged to switch off and recover. Very rarely will you see those words written into travel policies. I have yet to see a travel policy that's really compelling in supporting wellbeing. That's what's really missing. That's what we've got to try to evolve and talk to. I've raised the topic in the TripActions Community around this whole idea and what's going to happen to policies moving forward. Make me feel human. Policies don't always enable that.
Samantha Shankman: What can travel managers and executives do to create a culture where health and wellness can flourish and be supported?
Marcey Rader: This is a perfect time to start bringing in focus groups. I have some videos out that I've been doing called Bed Talks. Since I can't do a TEDTalk, I'm doing Bed Talks. My very first Bed Talk was less than two minutes long, but it was geared towards my travelers and scientists, field staff, because they're both grounded. They can't go to the lab and they can't get on a plane.
They are wondering, "What is my purpose?" Feeling purpose is a basic human need. We need to feel like we have a purpose, and so this is the perfect time for travel managers and travelers to put together some focus groups so that they can talk to each other, and the travelers can find out what the pains are for the travel managers, what they have to work within. They're not all bad guys. It's just that they don't know what they don't know, just like the travelers don't know what they don't know. The travel managers also have time to really listen to the travelers and find out what they need, because there's no better time than now.
Start having some focus groups, and let these travelers feel some purpose again.
Matthew Holman: We have to ask the right questions. That is key to this. Corporate travel surveys are usually about program performance instead of the travel experience. How do you feel when you come back? Do you recover? Do you get time back in lieu? Do you take time to look after yourself? Very rarely do you see those in the questioning, and that's what I think the focus group really should be talking about.
The Business Travel Wellbeing Community is trying to bring this to the conversation. Each person has a different perspective and we're building quite interesting propositions. It's not even a product, but a new way of thinking about wellbeing. I think that is so important.
It's all about asking the right questions and asking the questions that work for the human and how they feel individually. I think that's the way we make this work moving forward.
Reinier Halbertsma: You're putting the emphasis on the individual. From a manager's point of view, you have to respect that everybody has a different starting point whether it's different vulnerabilities or different family lives at home. It's not going to be a straight-up transition back to the usual routine and things will be particularly challenging for parents with children at home. There's a lot more pressure on the ability to balance these basic parts of the wellness equation: being able to work, live, play and sleep. There are also individuals who have more time on their hands, but less access to social groups and communities. They might be itching to get back on the road. It might be "Please put me back in the ring," or "I'm going to try and juggle all of this."
If you can empower the individual from their perspective and say, "Okay, you tell me what you need. Do you need supplements? Do you need training? Do you need us to be putting you with reminder apps that are telling you how you can shift your time zone better? What can we do as an organization to encourage you?" then I think you're on the right track.
Samantha Shankman: It is really important how we're talking about that it comes down to a conversation between travel managers or company leadership and the people who are actually going to travel first for work. People in a leadership role need to ask, "What do you need? How can we best support you?"
A question that I would like to pose to each of you with your different experiences and backgrounds is, 'If you had the ear of a travel manager of a major corporation that will have hundreds or thousands of travelers on the road again, what would you whisper to them today?' It might be a suggestion that they put into their travel policy or a question that they ask themselves, but what would really help their organization and travelers from a health perspective.
Matthew Holman: From the mental health perspective, the most important thing is to listen to people. Encourage and engage in a conversation where people know that it is safe to talk about how they're feeling.
I've posed two questions to the industry over the last couple of years, two questions that I never got asked. For travel managers listening today, please make sure that you embed these questions in your process. (1) Before an employee travels, check that they feel fit to travel because they're the best judge of their health. If they say, "I don't feel fit to travel," then support them. (2) After an employee travels, ask how they are feeling. Not "How was the trip?" The question was always whether the investment was worthwhile, if the employee made the connection or won the bind.
If we ask people how they feel before they go, and they are honest, then we can support them. If we ask people how they feel when they return, we can start to learn about what's important and how we can evolve travel programs. Check in with people before they travel and give them the opportunity to say no. Check in with people when they come back and give them the opportunity to recover. Those two elements are so important.
Samantha Shankman: This is a really great approach. Communicate; ask people how they're feeling before they set off on a trip and also when they come back. Brilliant. Marcey, what two practices would you encourage travel managers to integrate into their programs?
Marcey Rader: When people travel across time zones, but especially internationally, give them at least one day at home to recover. Not a work from home day, but a day off. We're humans with families, dogs and things we need to do. Give people that day off especially if they travel on the weekend. Travelers are humans. I love that you keep saying that, because it is forgotten. So one thing would be to give everybody a day off if they have to travel on the weekend or overseas.
The other one is simple and I'm shocked to find out that there are still travel policies that restrict this. Allow people to use their per diem at the grocery store. I worked for two or three companies that required approval above my manager if I tried to expense a receipt from a grocery store. If I stayed somewhere for four days, I could go to Whole Foods and spend $100 on food for a couple of days. I'm not eating junk food or spending time in a restaurant. I'm more productive. But they made it so hard for me to eat healthy because it came from a grocery store. Perhaps they thought I was going to fill my suitcase with snacks, but travel policies still restrict spending at a grocery store or limit spending per day. If you can't trust someone to spend their $75 in a fitting way then they probably shouldn't work for you.
Reinier Halbertsma: It's hard to add to these great comments, and I can't pretend to know the job of the travel manager and that all entails, but I would suggest two things: Sleep and nutrition. Sleep is proven to be totally crucial to performance.
If you don't sleep for 24 hours, there's a 400% drop in performance. You need to enable people to have the proper schedule when they fly so they can land and sleep with enough time — and of course, when they get back. As for nutrition, people need to be able to go to the grocery store and get the type of food they need for their specific dietary needs or preferences.
From a bio-hacking point of view that I have, there's a reason why we offer wholesale agreements for our supplements to companies. We think it is a really great way for the majority of people to cover all their baselines. It covers immune systems, hydration, sleep rhythms, and even exposure to radiation. Getting the right nutrition as you are going through this work cycle is just as key as getting the right foods at the right time.
Samantha Shankman: This is so interesting. Thank you! What's coming to mind next is technology. TripAction is a technology platform that uses artificial intelligence technology to streamline the booking and support process. We do everything that can be done to make the process of managing travel and expenses as quick and simple as possible so there is more time to invest in health, wellness, sleep, and productivity. How else can technology be used to help increase our health and wellness?
Marcey Rader: I use technology to help me with anxiety on the plane. I get very anxious and use the meditation app Calm, which has a whole series for flight anxiety. There are six or seven different meditations of different lengths. It's huge for me. I also use an app called Find Me Gluten Free which will tell me which restaurants in my radius have gluten-free options. There is also Happy Cow, which does that for vegetarians and vegans. There are also fitness apps that will show you the safest routes to run. I use these in conjunction with the technology that helps you be more productive by keeping everything in one place. I'm a fan of apps.
Samantha Shankman: Fantastic. Great suggestions.
Reinier Halbertsma: I might be jumping too quick into the shifting landscape, but I think health passport and contact tracing is really going to change how people fly.
How they're tracking that is something that I think travel managers should proactively join the discussion around and say, "This is how we can protect our workers, keep data private, and evolve this in a sustainable way to protect our employees."
Matthew Holman: I like streamlined processes. I'm from a traditional TMC background so online booking tools that put service, expenses, and reporting in one place to make it as streamlined as possible is absolutely 100% paramount.
There's another piece of technology that's really important right now and that is the Off button. The off button is such a critical point. Why is it so important? Because when you travel long-haul and go overseas, you never get the chance to turn off. When I used to travel from the UK to the U.S., one day turned into the next and it became part of the normal process. As humans, we need time to recover.
With this 24-hour window of our day that we all have, we invest our time either really wisely by making those smart choices including sleep. Or we invest it incredibly poorly by working harder, doing more, skipping the gym, and eating unhealthy food. I think it is really important that we stop. I would love an off button for everything — just to be able to stop and be. Be here, be in this moment. This time right now is genuinely creating these opportunities for us to switch off.
Marcey Rader: I'm all about boundaries. I don't have any notifications on my phone. I want to combine what both of you said about sleep and an off button and apply it to business events. As a business traveler, it kills me when dinner starts at 7:00 pm followed by drinks and dessert. Then the conference starts at 8 am or earlier.
Event organizers are now starting to think about the time people need to sleep or work out. When people hire me and I have to speak in the morning, I tell them, "I am out of here at nine o'clock or before dessert." If you want me to show up the way you're paying me to show up, you want me to go to bed. As travelers, we need to be empowered to have our own off button and say, for my health, and my sanity, I need to go to my room at a reasonable hour.
Samantha Shankman: Absolutely. Rest is essential in order to show up fully when we do show up and each of you have touched on this in such an interesting way. Matthew, you provided a great segue to what I wanted to talk about next, which is the opportunity that we have right now while travel is grounded.
What other healthy habits would you recommend that business travelers adopt or travel managers encourage their travelers to adopt during this grounded period?
Matthew Holman: Now is a great time to evaluate smarter working, a smarter way of working. We are doing this through a technology that's been there for a long time, but we've not really embraced it. As a frequent flyer, you have got the chance to identify tools that might replace some of those trips. Not every trip, because I genuinely do think we still need to have face-to-face time, but some of those trips. It's important for me to use this down time to review, reflect, test, and evaluate what's important.
Marcey Rader: This is a good time to evaluate the routine, because we're forced to be out of it. We can ask, 'Is it really working for us? Was that even really working for me, or was I just doing what I had always done? How can I make it work for me better?' One of the things that my husband and I are going to do is make a list of all of the habits that we want to keep from the shelter-in-place and figure out a way to keep those things. We never ate meals together before, but now we have lunch almost every day. We can't do that all the time going forward, but how can we keep some of the things that we are now able to do going forward?
Samantha Shankman: Great. I love that.
Reinier Halbertsma: This is a great opportunity to actually have this shift that we're talking about — let's carry forward with the good and leave behind the bad. The number one goal at this stage in my life is balance.
I'm an entrepreneur, so there's a never ending plate of stuff to do. It just doesn't end. You have to learn how to compartmentalize and shut off. I took a sabbatical with my family for a half year, and we noticed something when we went to all these different countries for prolonged periods.
What you notice as high-performing individuals is that you get really antsy.
I need to do something, and what we found was a really good habit was to just define the chapter that we're in and accept it. For instance, this chapter that most of us are in right now is without the usual activities and distractions but there are great things that have emerged. If you can time box that chapter in a way that works for you then you can not feel bad about the things that you didn't get done. It creates an off button and room for you to be free and enjoy what you're doing right now. Similarly, I feel like we have to ask what we're going to take with us into the next chapter, this new normal that we're entering. It's not going to be back to normal, and that will have to mean, again, just a chapter for yourself in the way that works.
Samantha Shankman: Really insightful. It's great to hear the different perspectives. We're going to be wrapping up in a few minutes, and we've talked so much about really different aspects: Our physical health, our mental health, and how we can use different technology to aid those different practices we might want to integrate into our life so that we can show up as high performers with our best energy when we are ready to have that meeting or engage with our team in person again.
Speaking to the travel managers, corporate executives, and even members of the corporate travel industry who are listening to this podcast, what is the one takeaway that you hope they walk away with today?
Matthew Holman: We have to remind ourselves that all and every single one of us is human first, and every traveler will have their own personal experience of every single trip. We need to tap into that somehow, to understand more about the individuals, and what we can do to support and encourage them.
I think that's the key word, and I know Rainier had said it earlier: Encourage. We need to encourage people to lead to healthy travel lives, and encourage people to do those things well. I think that's what we've got to try and achieve.
As an industry, we can't keep telling people what to do all the time. We have to learn to listen. We have to learn to encourage people to do the right thing, because I think we actually want to do the right thing. Why don't we get 100% travel compliance in programs? Maybe it's because people don't like to be told what to do. Maybe we need to engage in those conversations and encourage good behaviors.
Marcey Rader:I'll add another E to encourage: Empower. Empower business travelers by having some focus groups and understanding each other's issues. Get to know each other. This is the time to do it. Encourage and empower.
Reinier Halbertsma: That's good. I would add an 'I' to that. That's not really helpful, but it sounds the same. The word is immunity. We've really seen that the best way that we can help is by supporting people's immune system. Going forward, people are going to be anxious. There are so many uncertainties. The best thing that we can arm people with is a strong immune system. In the spirit of that, we are offering a 20% sale for our Local Time products. If you go to our website onlocaltime.com and enter a discount code 'tripactions,' you'll get 20% off all of our products until May 1, 2020. For the travel managers, just be mindful of the immune systems of your employees and get them off on the right path.
Marcey Rader: Rainier, it's going to be important like it's never been important before.
Samantha Shankman: Thank you, Marcey, Matt and Rainier for joining us on our first TripActions podcast. We are so excited to share your perspectives with our community. Please continue to share and join our conversations. We have the TripActions community, where we're having conversations about this topic and others related to travel policy. We also have Office Hours and Workshops where a lot of our travel managers come together and take time to discuss how they're going to use this opportunity to adjust their travel policies so that we can support the individual travelers — so we can have the important conversations. Thank you so much for your time and your insights.
Marcey Rader: Thank you, and so nice to meet you, Matthew and Reinier.
Reinier Halbertsma: Nice to meet all of you as well. Thanks, Samantha.
Marcey Rader:Thank you. Bye-bye.
Matthew Holman:Thank you.