Advocating Public Policy to Rebuild Confidence in Business Travel
TripActions has always believed in the power of data. It plays an integral role in building every TripActions product and feature to date, especially those that are helping our customers manage through COVID-19. Data is also the lens through which we examine challenges and create solutions. The availability and integrity of data related to the novel coronavirus is a necessary step in getting businesses back to work and travelers feeling safe on an airplane, in a hotel, or traversing a new city.
TripActions recently joined forces with the leaders of global corporate travel companies TravelBank and Upside Business Travel to advocate for public policy that will help build confidence in the restart of business travel. Earlier this month the executives of these companies sent a letter that urges the U.S. government to fully support national COVID-19 testing, contact tracing, and an open data program, including robust funding, clear guidance, and coordination support.
There is more than just the public's safety at stake. Without proper funding and data, the industry risks losing dozens of innovative disruptive players who are moving the travel industry towards the future. Advocacy plays an important role in making that case to the policymakers in D.C. who have access to the resources needed to get business travel back as integrated and innovative as before.
Today we're sitting down with Noah Kowalski, Principal at Invariant, and Sai Jahann, General Counsel at TripActions, to discuss the importance of advocating for public policy that gives our business travelers the confidence needed to safely resume their work travel.
This corporate T&E podcast covers:
The role of policy in rebuilding our industry after the pandemic
How policy that favors antiquated legacy players hurts consumers and the market at large
How TripActions engages with the government and embodies its value of "putting the user first"
Why national testing, contract tracing, and open data are critical to restarting business travel, reopening borders, and getting the economy moving again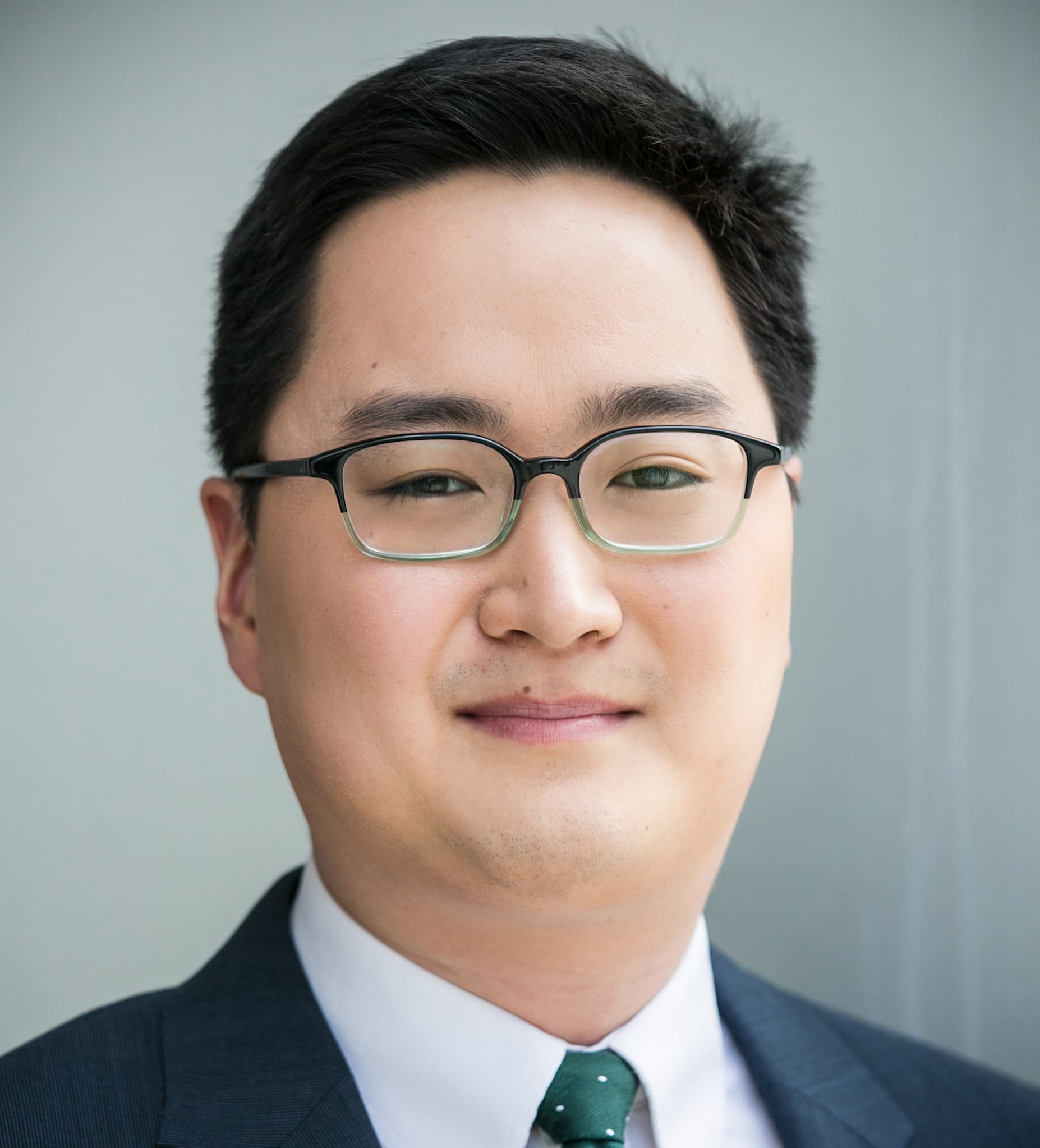 Noah Kowalski
Principal at Invariant
Now, more than ever before, it's critically important for companies like TripActions to be present and explaining to Congress what their core businesses and values are and how this pandemic is impacting the broader industry."
Joining us on the podcast this week: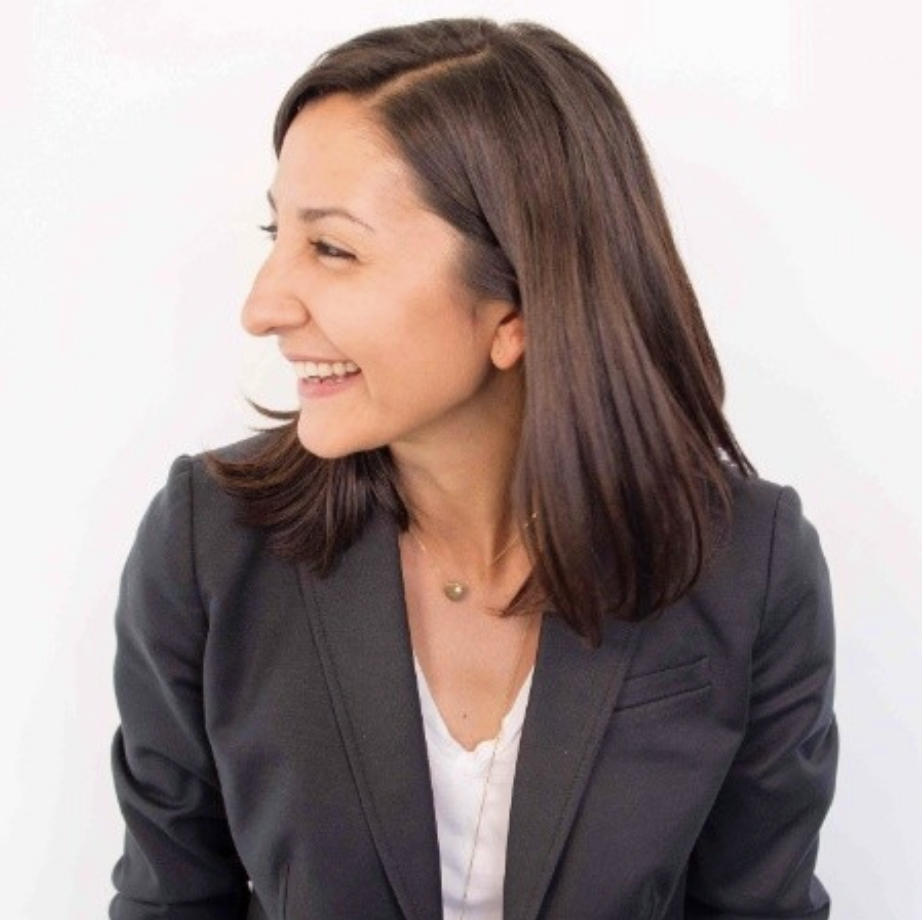 Sai Jahann
General Counsel at TripActions
As TripActions' General Counsel, Sai Jahann is responsible for the company's global legal needs, leading the in-house legal team and managing outside counsel. Sai began her legal career at Morrison & Foerster LLP where she focused on antitrust and unfair competition matters in the firm's Washington, DC and San Francisco offices. Prior to joining TripActions, Sai spent several years in-house at other values-driven technology companies in the Bay Area.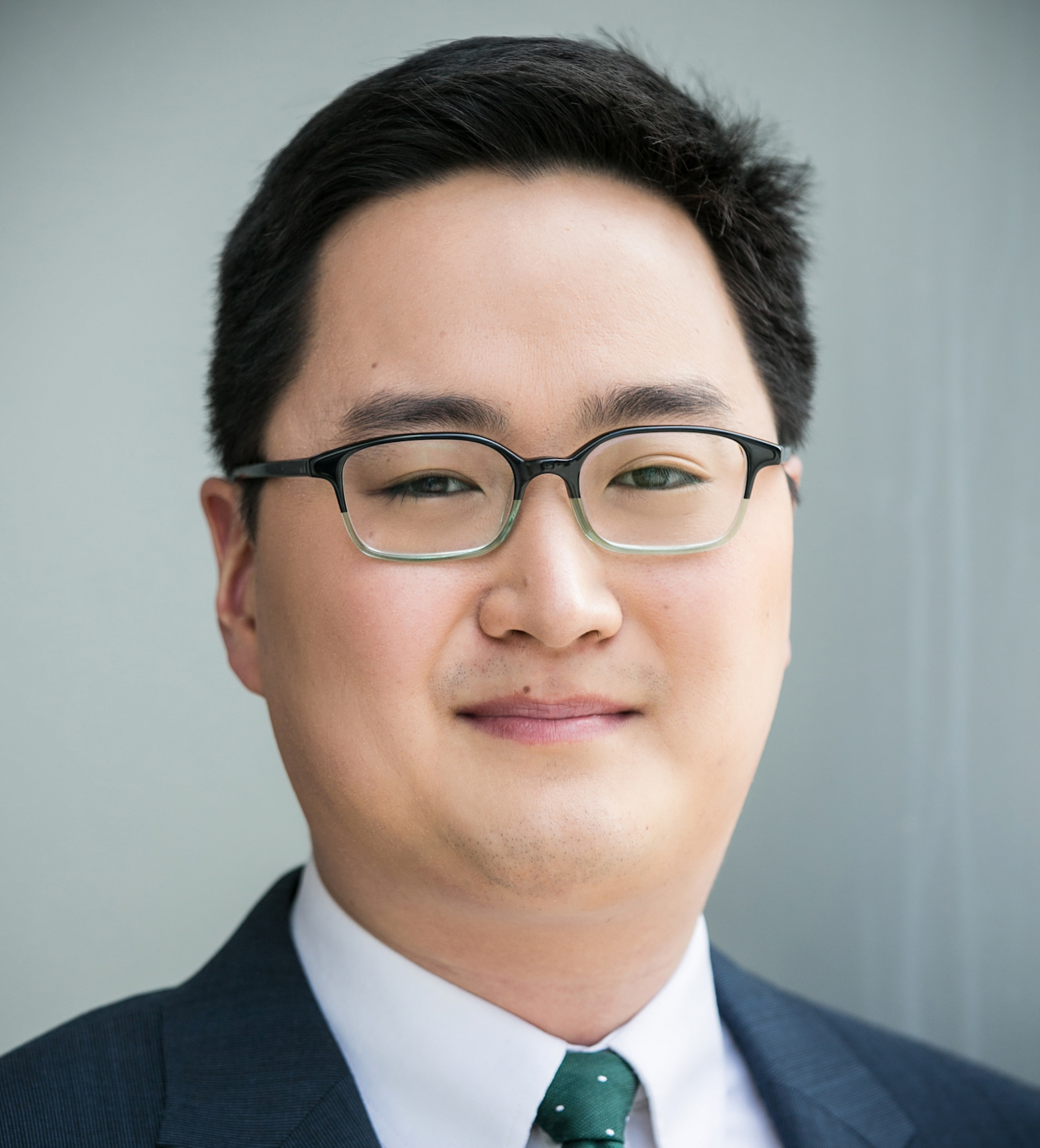 Noah Kowalski
Noah Kowalski leverages nearly a decade of policy expertise to deliver custom client-driven strategies in Washington. He leads the firm's travel and tourism portfolio and guides engagement around the COVID-19 pandemic. He specializes in working with growth-stage companies to identify champions, cultivate supporters, and deliver wins. He also provides political analysis and insights on federal and state elections. Noah began his career on Capitol Hill with Senator Kirsten Gillibrand (D-NY). He is also a campaign veteran, volunteering for coordinated campaigns in Arkansas, Pennsylvania, and Michigan.
Podcast Transcript
Open for Business Transcript: Episode 14
The 14th episode of Open for Business explores how and why TripActions is advocating for better data and resources to help guide the return of business travel.
Samantha Shankman: Sai, Noah, thank you so much for joining us on the TripActions podcast today. You each have very interesting roles and responsibilities so I'd love to start by asking you to each describe your role in a little bit more detail.
Noah Kowalski: Sam, thank you so much for having us today. I'm excited to be here along with my friend and partner Sai. I'm a principal at Invariant. We're a top ten lobbying and public affairs firm in Washington, DC. I'm also proud to say we're the largest woman-owned firm in the country. We partner with companies across the economy, but really enjoy working with innovators and those that are redefining traditional industries - like TripActions - to really tell their story and advocate in Washington with Congress, the administration and other stakeholders.
Sai Jahann: It's such a treat to be here today. My name is Sai Jahann and I run the legal team at TripActions. I'm the general counsel and, in the last few months, I've taken on the role of our government relations operation. As a startup, it's not an area that we really invested in previously but needed to as we've moved into more regulated spaces and payments and Europe where the regulatory environment is different. The pandemic started affecting us in February and March and we really had a need to accelerate those efforts. At that time, I was able to partner with.Heather Podesta and Noah and the team at Invariant and bring them onboard to really be our voice and advocates with the DC government.
Samantha Shankman: This is a complex topic for people who aren't familiar with advocacy, how it works, and what innovative startups are doing in D.C. For those of us who aren't familiar, what is lobbying and why is it particularly important right now?
Noah Kowalski: It's a really great question and one that we often get. Hollywood likes to portray lobbying as taking place in a dark smoke-filled room in the back of a shady steakhouse. Lobbying is actually direct advocacy with elected officials and their staff. We view ourselves as the TripActions D.C. office and as an extension of the company. Now - more than ever for companies like TripActions - it's critically important to be present, to be at the table, and to be explaining to Congress and the decision makers what their core business and values are and how this pandemic and economic fallout is impacting the broader industry and them in particular.
Samantha Shankman: What are the actions and the measures and the steps they should be taking to remedy that?
Noah Kowalski: At the end of the day, it's about providing information to those in the positions to make a difference.
Sai Jahann: I think that, especially as someone who lived through the 2008 recession and all of the political fallout that happened at that time, I'm really seeing why it makes sense that the government would lean into the most obvious areas for relief when there's a problem. The good thing is that in crisis the U.S. government has an ability to move pretty quickly, but the downside is that if you're not already at the table then us as a company or our entire industry can really be left out of that relief, even if we're really heavily impacted by whatever is going on.
In the case of travel, there was a lot of focus in the early relief talks about the air industry and how the travel stoppage associated with the pandemic was impacting the air industry. But there are a lot of companies like TripActions in the travel space that are smaller, newer, more innovative, more disruptive, and if we don't raise our voices to get a seat at the table then the path of least resistance for government relief is really to focus on the squeaky wheels that they already know. That can really set up the industry as a whole for a less successful recovery over time.
Noah Kowalski: It's a great point. We tell folks that if they're not here telling their story, someone else is… whether that is the larger players in your overall industries or a competitor coming in and saying things that maybe aren't necessarily accurate. It was really important for TripActions to step up and get engaged.
To Sai's point, the government is pretty good and pretty nimble in a crisis. We saw the Congress and the administration work together to pass three relief bills in March culminating with the CARES Act. They set up trillions of dollars in relief funding for small businesses through the paycheck protection program, loans, and grants to the airlines and to related industries as well. Now the challenge has been in the implementation of those programs, but they were able to move very fast and stave off some of the larger potential impacts that COVID-19 could have had both on public health and the economy.
Samantha Shankman: It sounds like policy is playing a pretty important role in rebuilding our industry after the pandemic. I'd like to explore a little bit more about how policy that favors legacy players can hurt consumers and the market at large.
Sai Jahann: It's a really interesting and complicated question. It was fortuitous that I ended up at TripActions at this time with these issues on the table, because I started my legal training as an antitrust lawyer. I have a pretty good radar for these issues of legacy versus disruption and small players versus big players and all of these different dichotomies that you encounter when you're talking about competition, whether it's in transactions, behavior, or litigation.
When we think about the industry as a whole, there's a lot of risk that you take on as a company when you decide to disrupt. Over the course of my career and the last 15-20 years in Silicon Valley, there are several legacy industries that have had to adjust to the presence of new disruptive competitors. The first tech company I worked at was in health insurance. I don't know if you can actually think of a stodgier industry than health insurance, which is "ripe for disruption" as we like to say here. I've also worked in energy, which is obviously experiencing its own set of disruptions when it comes to renewables.
Now I'm in travel where for many, many years, the corporate travel space has been served primarily by long standing companies that did a very specific thing, which was provide a live human to help you book a trip to get from place to place. Then TripActions comes in and says, "Everything is moving to the cloud. Everything is moving online."
We ask what we can do in this space to help bring the corporate travel sector online and more in line with what we're seeing in the consumer space in terms of ease of booking, self-service, high-touch support, and operating on a completely different model. There's a lot of risk when you take that approach, because you don't know whether it's going to succeed. You don't have any guarantee that the market will be receptive to what you're offering so you have to really commit to it and have the courage behind it. You have to push hard to make it happen and make the industry shift to a place where people recognize the value that you bring.
But it's always very precarious so when you're in that process, that evolutionary process, and you have a massive industry disruption like a pandemic, what you don't want to have two years post-COVID is that all of that innovative movement is gone because companies with more mature balance sheets were able to weather the crisis and to get governmental assistance and companies that were taking a lot of risks and pushing a lot into innovation and growth are now unable to weather that. So while we're in a position financially where we feel very secure, that we're going to be here on the other side, I think we do feel some responsibility to stand up for innovators and innovation in this space and make sure that that voice is being heard in government so that when these policy decisions are being made they're taking into account that it's not just one industry. It's actually in the industry, there are these sub groups of companies that are taking very different approaches and as a result have very different profiles, but they're all valuable participants in the industry and they all deserve to have the same chance of success post-pandemic and not have the smaller, more innovative companies be disadvantaged by the fact that they don't look like, for example, American express.
Noah Kowalski: Building on Sai's point, one of the key things that we found when we first started working together is in the CARES Act. It calls for pretty significant government relief programs to be provided not just to small businesses, but also those medium sized ones as well directed through the federal reserve, their main street lending program and other different facilities. I think one of the things we learned that both treasury and the federal reserve were struggling with was 'how do you measure what is a successful business?' I think any policymaker and other staff you talk to in Washington will say travel and tourism is one of those industries where, through no fault of their own business, fell off a cliff because of a pandemic and is still falling or has maybe plateaued, but what remains in trouble and need. It needs to be helped.
The challenge is how do you do that across the entire economy and minimize the risk to the government because the government, the way it's set up, really can't take losses on the loans that it may be giving out. To the point on incumbents, one of the measurements and one of the ways that they were looking at what was a successful business was using a metric that basically did away with anyone in the tech or the growth stage as well as folks in hotel owners and folks that don't necessarily use that same specific metric. There was some pretty intense lobbying and continues to be a lot of calls for treasury and the fed to revisit that metric and to say, 'You can't just measure all businesses in America by this one number. It needs to be more holistic and you need to take into account, because by any other measurement, this was a successful company pre-pandemic and will be post, but just needs a little bit of help to get through this storm.
Samantha Shankman: It's fascinating. I think that, especially in the travel industry, a lot of people look at it as traveling, which is light and fun and productive. We don't always get a chance to examine what's actually happening behind the scenes and the mechanisms and systems that are in place that create the environment and the tools with which we use to travel.
You both did a really excellent job at explaining the urgency and the importance of this right now, especially as we're in a place in which the industry is changing and going through this moment of reckoning and transformation. We really want to make sure that it's coming out stronger and brighter and more diverse and more innovative on the other side of this.
What does this actually look like? How is TripActions engaging with the government right now?
Sai Jahann: We have engaged with the government on multiple fronts. One front was on trying to ensure that these different aid programs would be administered to participants in the travel industry in a way that didn't unfairly marginalize growth stage companies.
I wouldn't call it a failure, but we really didn't have the type of success that we would have liked. It's great to be in the position that we are in at TripActions where we're not in need of assistance. I think we're very comfortable with our financial backing and the support of our investor community. We'll be here on the other side of the pandemic, but just thinking about it from an industry perspective, we wanted to make sure that to the extent that the government was going to be handing out relief aid to ticket agents and others in the travel industry, that we wanted to make sure there was room in those programs for innovators.
I'm honestly sorry that we didn't have more success with that, but as Noah said, it's still a work in progress. We'll keep fighting that fight because we think it's really valuable and aligns with our principles. The other way that we've been really engaging with the government more recently is in collaboration with two other, tech-forward travel companies. We have been pushing for the government to really take a stronger stance on COVID testing and to create an open data platform that allows that data to be accessible and to be built on so that companies like TripActions can really take advantage of that information in building innovative products that help keep travelers safe and help increase confidence... so people feel comfortable getting back to travel.
For us, it comes down to our value of being all about the user and making sure that we're always looking at our product efforts and even our policy efforts from the perspective of the user. It doesn't help to provide a bunch of financial incentives for people to get back to traveling if they don't feel ready or if they don't feel like they know enough to be able to assess whether it's risky or safe. We really want to have a platform that is using data about the pandemic -- what it's like today, what it was yesterday, what it might be tomorrow -- to help people make those choices in an informed way. We can't do that well if we don't have access to a pool of testing data that's reliable, accurate, up to date, and consistent from place to place.
You saw, for example, that the airlines have also really identified this as a need for resuming transatlantic travel in any kind of increased capacity because when you have the United States with one type of COVID profile and you have the European union with another type of COVID profile, you need to be able to really ensure that travelers are going to be able to get tested when they need to, that they're going to know whether they need to quarantine, that they're going to know whether they should even be on a plane in the first place, that each region is going to be able to know with some accuracy how the other is fairing and that type of transparency will really help you open your borders and let people get comfortable getting on planes. We really have that same perspective: The more information that we can build on, that we can use to display to our travelers that we can use to help them make informed choices, that's the fastest way to get back to business travel.
Noah Kowalski: I think what's beautiful about this approach in this issue is it plays right into TripActions strengths. How do you harness the data available to you? What we were hearing from folks in Congress is this is not something that they heard before on how a company like TripActions could take this health and testing data and use it to help folks make better informed travel decisions. That's a really key differentiator. What sets you apart as a company? What is the different story that you're going to be able to tell and to show folks? When most folks in Congress and the administration think testing data, they're going to be thinking more on the public health response on hospitals or primary care providers, they might not necessarily make that jump to travel. By meeting with staff and doing product demonstrations and paired with the letter and the call for action, I think it is really powerful and a really strong education and advocacy tool.
Samantha Shankman: These are super important issues and the logic behind it is so clear. How do you make sure that that advocacy is being done in a way that it's able to be digested and acted on by the people that we're trusting as our public officials?
Noah Kowalski: There's a few different examples that I can point to. As someone who started his career on Capitol Hill, there's many different ways to be effective. There's power in numbers. Is it a letter writing campaign or a phone call camp? If you've got hundreds or thousands of folks sending postcards or letters or calling into offices to register their opinions, that matters and resonates with offices.
There's also power in information. Why does this matter specifically to this member of Congress? Do you have an office in their district or in their state? Are they on a committee that's of particular interest, perhaps they have oversight over the transportation sector or the FAA or the HHS or FDA. Making sure that your narrative is fine-tuned to the audience to which you're speaking is key. I think the folks that are most effective or are able to do that and able to think, 'What are we best at? What's the message that we're trying to tell? How does this relate to us either as individuals or as a company? Are we telling this story to the right folks?
Sai Jahann: Sometimes you will find a clear opportunity where you know a number of people in government are all thinking about and working on the same thing. And you know that they'll make a better decision about that thing if they have your perspective. So the first question is how do you figure out whether that's the case and then how do you communicate that perspective in a way that's helpful and geared toward action.
Noah Kowalski: One of our approaches is when we first signed up to work with a company like TripActionsis to really do a deep dive on (1) What is their business? (2) What's their model? (3) What's the plan for growth? (4) What are the areas they want to explore, but also what are their key values as a company? (5) What matters to them beyond the balance sheet as well?
Obviously, if you're starting in a time of crisis, it's a little bit more difficult. As I said this earlier, we really do view ourselves as the TripActions DC office and as an extension of the team, I think that allows us to give the best of them advice on advocacy or public policy areas, where we can explore and push forward. The more we get integrated in the more and it's a collaborative process, the better because it's an authentic story that we're telling and it's an authentic message that we're giving out to policymakers. We can make sure that we're telling it to the room folks in Congress and the administration.
Samantha Shankman: A lot of our audience is also in the travel industry and they are passionate about these issues as well, especially when it comes to national testing, contract tracing and the power of open data when it comes to restarting travel, reopening borders, and getting the economy moving again. How can other industry stakeholders get involved?
Noah Kowalski: That's a great question. It comes back to: What's the message that you want to tell and who are you trying to tell it to?
For anybody who lives in the United States or a territory, you have a member of Congress and two senators that you can directly advocate to as their constituents. I think that's key, but are there others in the industry you can work with? TripActions has taken the step out there to advocate for a national testing plan, contact tracing, and robust open data sets. I think talking to Sai and then the folks leading those efforts is a great step as well. Who are the other folks you can bring to the table? Many voices are more powerful than one, especially if you're aligning with others in the industry.
Sai Jahann: There are some formalized ways that people with common interests come together to join their voice and advocate as part of an association. I think you see several of those in the travel industry. There's also more informal groupings. We saw, for example, earlier in the podcast, Noah mentioned the Paycheck Protection Program. There were a lot of organized networks of people, companies, industries, and businesses that really had a strong perspective on the problems with that program -- both how it was designed and how it was administered.
One issue that came up, which didn't affect TripActions because we were too large to qualify for the PPP, but really did affect other tech companies in our space, was the way the government assessed whether you were small enough to qualify for this program. It was really detrimental to a lot of companies that were backed by venture investors. It clearly had a detrimental impact on the tech industry and it took a lot of organized individual letter writing, group letter writing, and phone calls to members of Congress.
We saw California representatives be really active then in advocating for that constituency as a result of those efforts. You see people come together around a particular issue that's germane and relevant to all of them. In the case of our national testing and contact tracing effort, we actually reached out to a lot of people who we would normally be competing with head to head for deals, customers and talent. We don't want there to be winners and losers based on this issue. We want everybody to be elevated and to be able to be innovative on this information and to be able to keep travelers safe.
So this is an area where we can pull people together and we can have a louder voice together. There will be other issues where we decide to take an advocacy position ourselves and there will be other issues where we decide to partner with or join an existing trade association when we feel like there's an issue that affects the entire travel industry the same where people are likely to get consensus around a policy proposal that makes sense.
Samantha Shankman: I think this is one of the most illuminating conversations I've had about COVID and the impact that it's had on the travel industry. I'm curious in looking forward, do you think that Washington will be able to pass another large COVID related bill before the November election?
Noah Kowalski: It's a great question. I am eternally optimistic. As we said earlier, we saw Congress and the administration come together in March and pass not one but three different coronavirus-related relief packages. I think the upcoming election and the other issues that have emerged such as the post office are certainly complicating matters. We like to think that where there's a will, there's a way. I think the one thing for your listeners to keep in mind is that the federal government's funding runs out at the end of September so it gives another cliff. As we like to say in DC, "DC loves nothing better than a good crisis and a good deadline to motivate itself for action." Hopefully all of those ingredients are in place for folks to come to a deal.
Sai Jahann: I do think that everybody in government recognizes that we're not through this yet. The pandemic hasn't gone away. We do see some encouraging indicators -- both public health indicators and economic indicators. We do see, even on our own platform, business travel is ticking up. Personal travel is ticking up. We see people getting more comfortable, resuming economic activity. We see businesses starting to reopen. All of that is great, but the trough was so low that I think people recognize that we need continued assistance as a country and as a travel industry to really emerge on the other side quickly.
I like to share the optimistic view that we'll see another deal come together and another relief package go out because the need is pretty undeniable when I look economy wide or industry-wide. I'm going to remain optimistic unless I have clear indicators otherwise.
Noah Kowalski: I think the thing to keep in mind is that back in March, Congress and the administration were not just dealing with an immediate economic recession, but also a health pandemic. We often compare this time to the '08 recession, but I think that additional wrinkle of this disease that was unfolding and we didn't know the best preventative measures. The playbook was being written as the negotiations were unfolding on what the federal response would be. I do think by and large in Washington, whether in the administration or in Congress, there's that recognition that more does need to be done. The question really comes down to what's the price tag associated with that and what's the best way to get those dollars out the door. Those are typical DC fights that we often see and it leads to traditional deal-making as well.
Sai Jahann: One of the great things about being in industry at a time like this is that necessity breeds innovation. We're seeing it in the TMC space where you see a lot of companies really focusing on how they can give their customers and travelers the tools to keep themselves safe and to make these informed decisions about when and how to resume business travel.
I think that that would be happening even if no one was talking about it, just because that's the DNA of American innovation especially when you look at companies that come up through tech and through Silicon Valley -- that's just part of our values and part of our genome really. The nice thing about having trade associations or informal networks or individual lobbying efforts is that we can really Talk about those things in a way that helps the government understand how they can help the industry and helps people in the industry understand how they can learn from each other.
For example, the standards that are being applied in lodging right now to keep hotel stays safe and to keep hygiene practices high, we're able to piggyback on that by providing that information to our travelers. As we start investing more in our safety tools and route- based recovery and allowing companies to try to get back to business, they're going to be able to really access a lot of this innovative energy that's come out of the travel industry and that will remain after the acute effects of the pandemic have worn off so that when we look one, two, three years in the future, the entire industry has become more innovative, more traveler-centric and has worked this muscle of reacting to these situations so that the next thing that happens whether it's a volcano or a terrorism event or another public health event that we really continue to innovate and invent in the face of that calamity.
Noah Kowalski: In the discussions after the CARES Act was passed, there was the question of how do you measure a successful versus unsuccessful business and what are the economic indicators. I think there is a broader conversation that is opened up in traditional Washington to say, "How do we define success and how do we look at companies?" They're really saying, ' Let's revisit that. Maybe the traditional way of doing these measurements isn't the right way anymore. It may have been accurate 20 or 30 years ago, but are we taking the bets on the right companies?' Are we propping up those that perhaps will not be successful in the long run or should not be successful around in the long run. To see where the conversation goes beyond the pandemic is a super interesting and an exciting time to be engaged.
Samantha Shankman: Thank you so much for those insights.This is a complicated issue for people even in the industry to sometimes understand, but it's also such an integral and important conversation to have right now. Sai, Noah, thank you so much for your time and insights. We really just appreciate you joining us today.