It's not Business, it's Personal
Dedicated assistance from global travel agents. Millions of travel deals. Personalized suggestions based on your preferences and favorite loyalty brands. Travelers around the world book personal and bleisure travel with TripActions for a trusted, quality experience.
Thousands of discounted rates
<1 min agent response time
Blog: TripActions Kicks Off 2021 by Winning Two Awards
Join the Lemonade Loyalty Club
Want in on the sweetest vacation deals? Join the Lemonade Loyalty Club to get access to amazing promotions, travel partner discounts, $1k monthly travel giveaways, and more!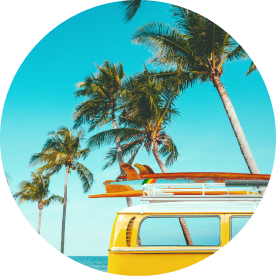 Free Personal Travel Support
Flight canceled? We got you. Need to book a hotel last minute? No problem. With TripActions Lemonade, whether you're traveling with friends, family or jet-setting solo, a professional travel agent is available 24/7/365 with a response time of <60 seconds. TripActions agents constantly monitor itineraries and proactively alert you about changes that may impact travel.
Thousands of Travel Deals
Pre-negotiated rates are at your fingertips. Access all the airlines, branded and boutique hotels, car rentals, and train options you want. When you're looking for a place to rest your head at night, pick from an array of exclusive deals offering special amenities and flexible cancellation policies.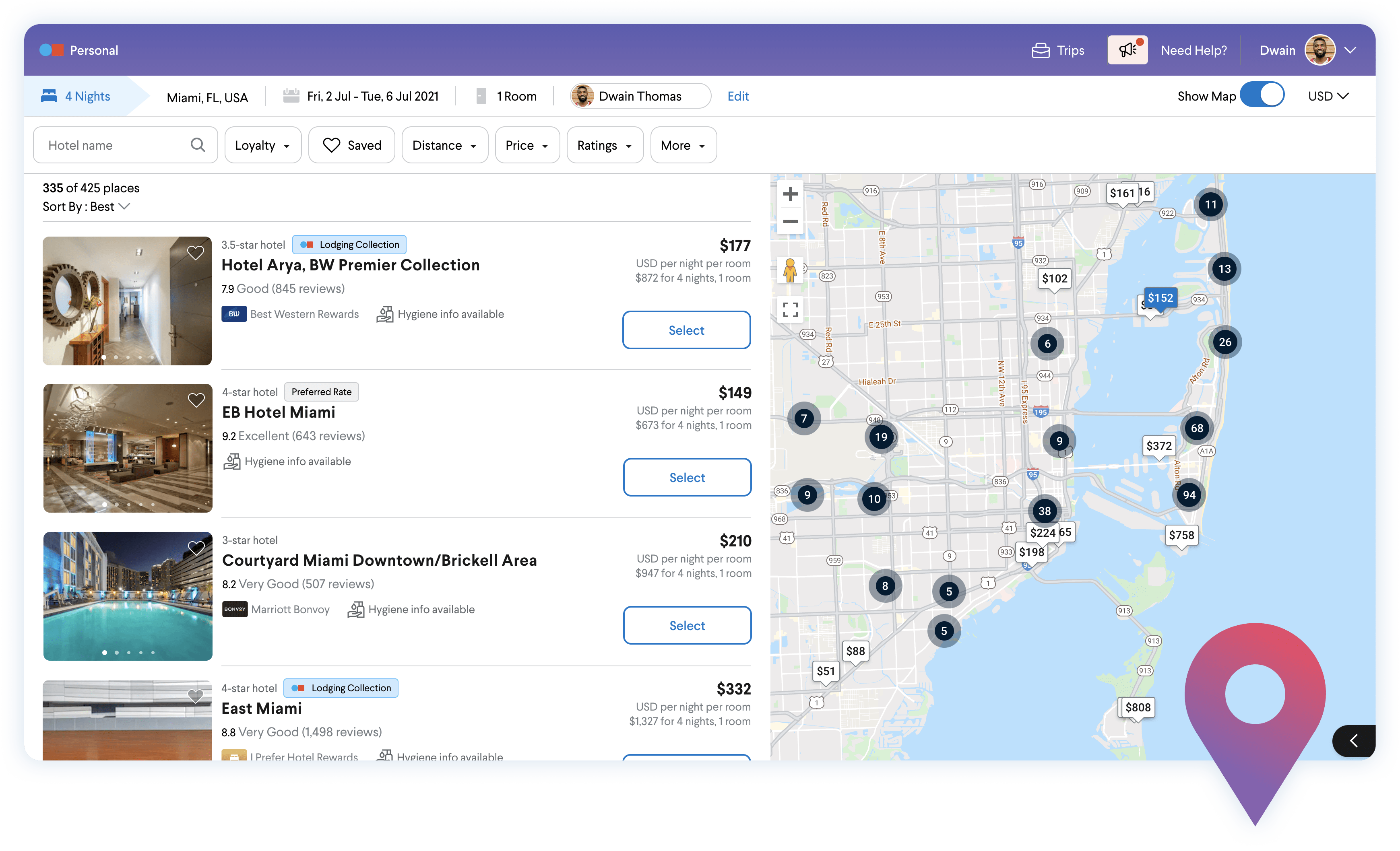 Personalized Trip Suggestions
With access to reliable inventory and rates, you no longer need to search on multiple websites to find your ideal trip. Your search results are customized based on your favorite loyalty programs and booking preferences.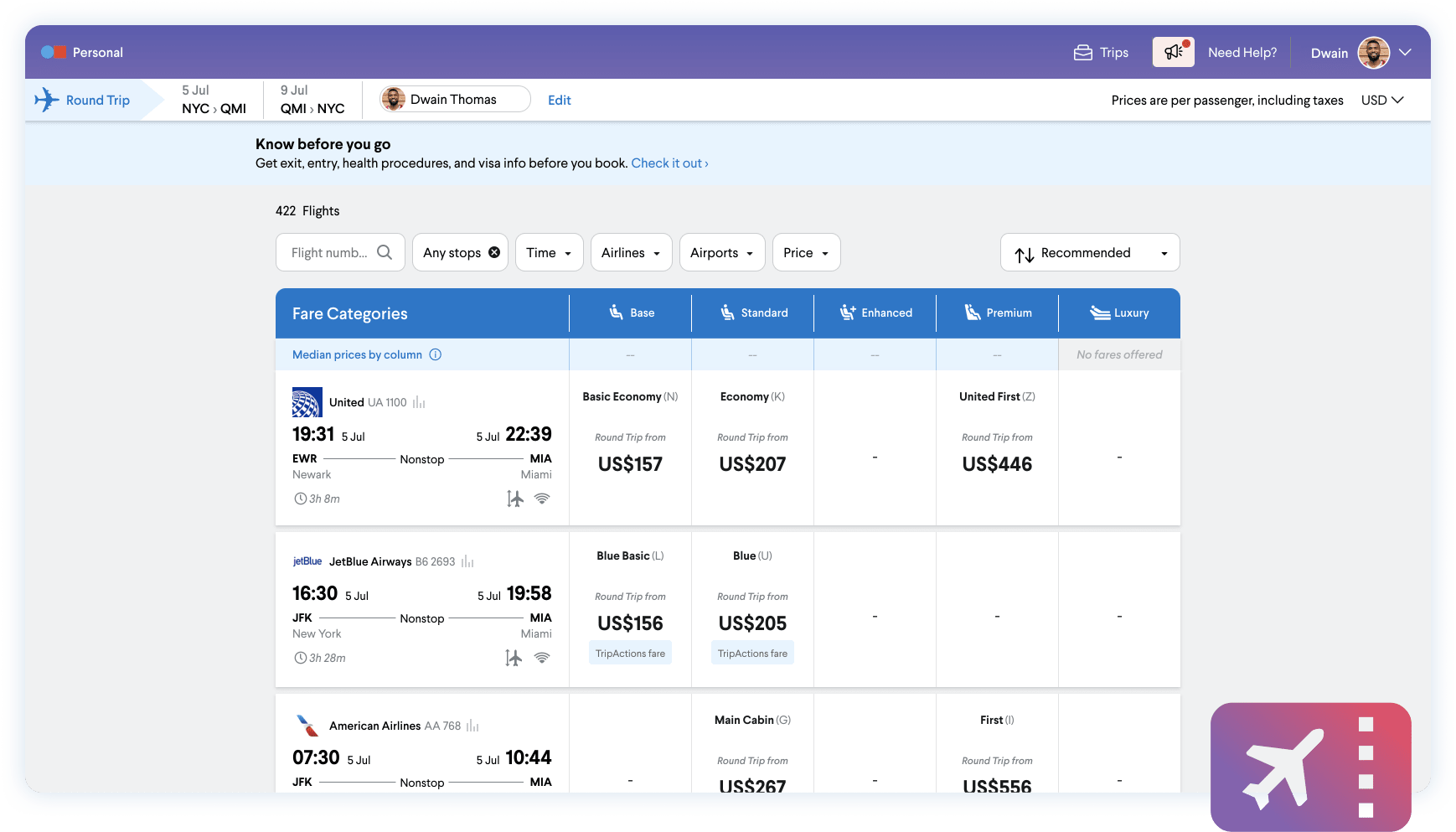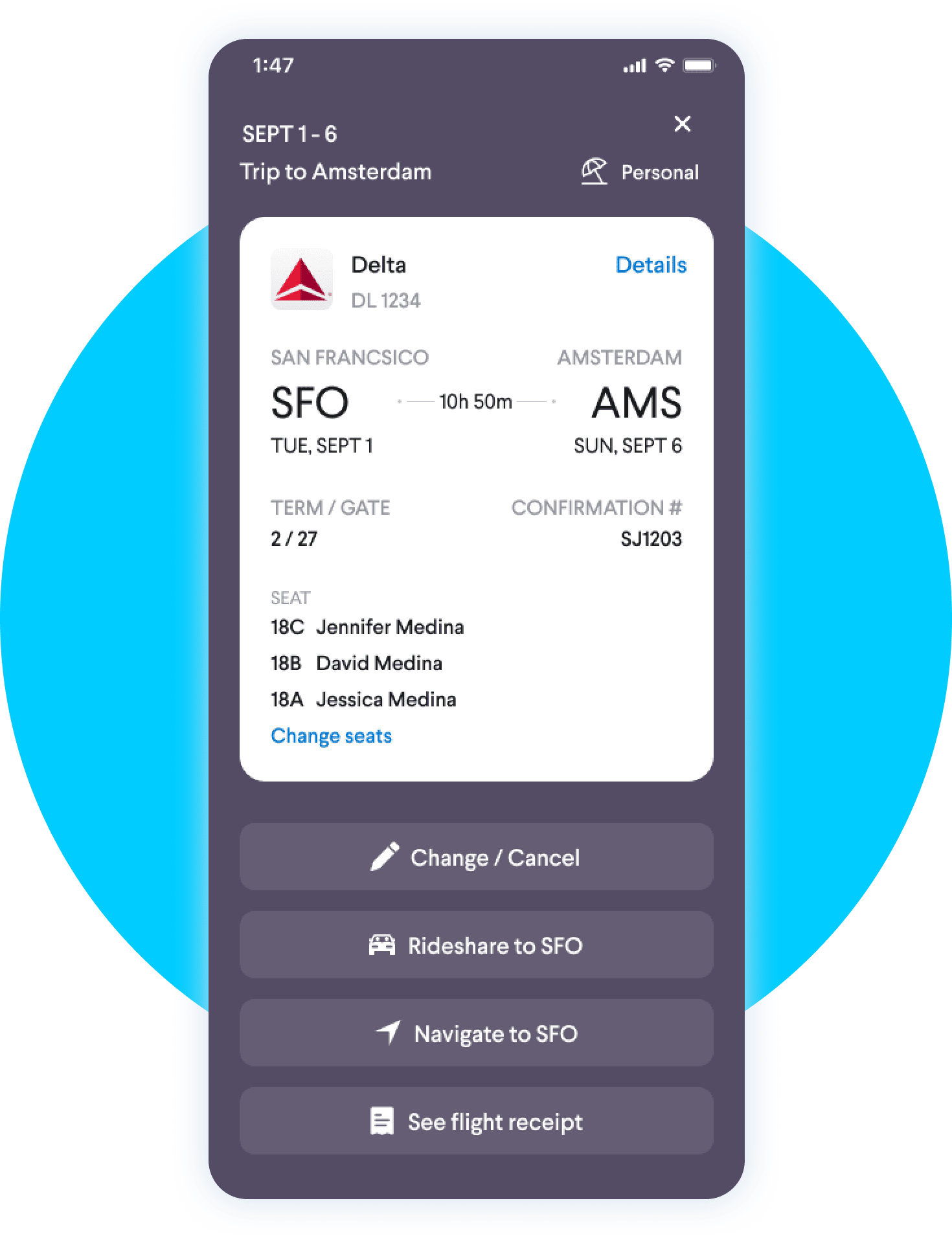 Digital Trip Itineraries
Stop searching your email for confirmation numbers, hotel phone numbers, check-in times and whatever else lives in your inbox. Rely on your TripActions digital trip itinerary to get you where you're going with ease — without all the fuss of emails and paper copies.
Mobile Health Passport
Easily upload, manage, and share required health documents for domestic and international travel at check-in, immigration, and other checkpoints. To aid data security, all COVID-19 test results are automatically deleted post-trip and health data is kept private. It's time to travel well.
COVID-19 Travel Restriction Notifications
Manage the changing travel landscape with mobile and web notifications designed to help you:
Monitor health documentation requirements

Understand entry restrictions and quarantine policies

Stay up-to-date with COVID-19 testing requirements

Manage health insurance and visa requirements

Be aware of transit and local travel restrictions
Enjoy the benefits of TripActions for your personal trips
Travelers enjoy the same benefits of TripActions for their business AND personal trips with competitive prices, 24/7 travel agent service, and real-time health and safety information directly in the app.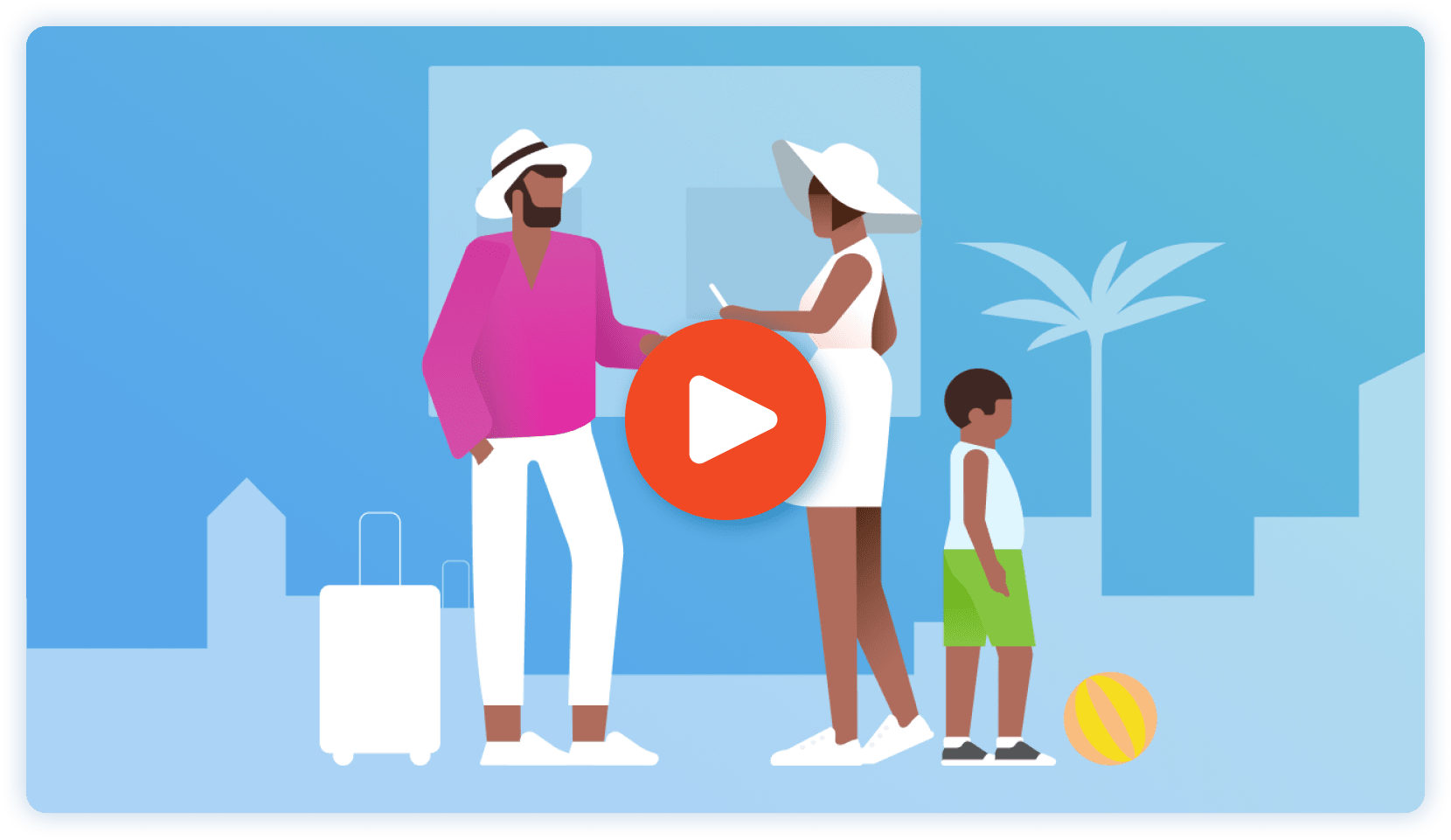 $1,000 Monthly Giveaway
Your next vacation could be on us! Enter to win a chance to receive $1,000 that you can redeem toward your next vacation through the TripActions Lemonade platform.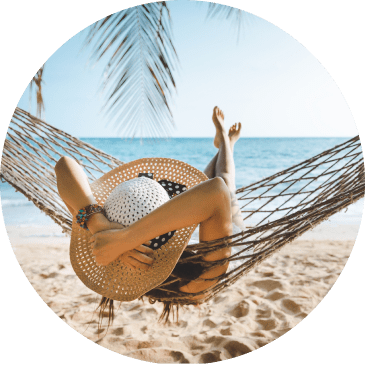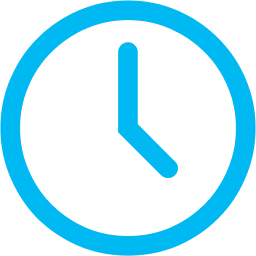 The best "feature" of the TripActions app is simply how easy it is to use. It takes roughly 5 minutes (if that) to book a flight, car, and hotel!" - Jonathan T., Traveler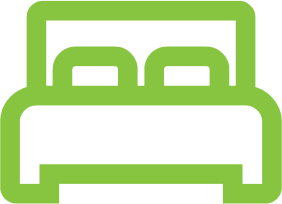 I love how fluid the software is and how it can show the lowest prices for all the hotels in an area! I was able to use this app for a hotel I had to stay at in LA and I was able to find an amazing deal that beat any other app on a great hotel!" - Landon T., Traveler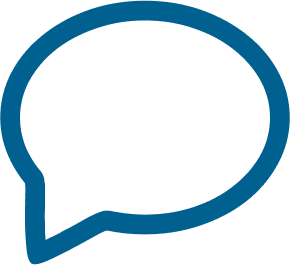 The customer service that TripActions provides has been second to none. Using the SMS platform to handle any and all of my trip changes has saved me so many times." - Brandon J., Traveler
Previous
Next