Maximize Your Hotel Program Value
Explore our wide selection of business traveler-friendly properties and rates that give companies the right control and visibility over costs, while providing travelers a safe and rewarding experience. TripActions offers travelers the choices they want with popular chain brands, boutique hotels, alternative lodging and extended stay options.
Global Coverage with 1.2M+ Properties
TripActions works with multiple GDSs, Priceline Partner Network, Expedia Partner Solutions, directly with hotels, and other providers to offer business travelers unrivaled lodging inventory choice.
We also have various negotiated rates, the ability to integrate and support corporate negotiated rates, as well as a wide variety of lodging styles including extended stay and alternative lodging. This wide array of rate and lodging options ensures business travelers have everything they need anywhere in the world.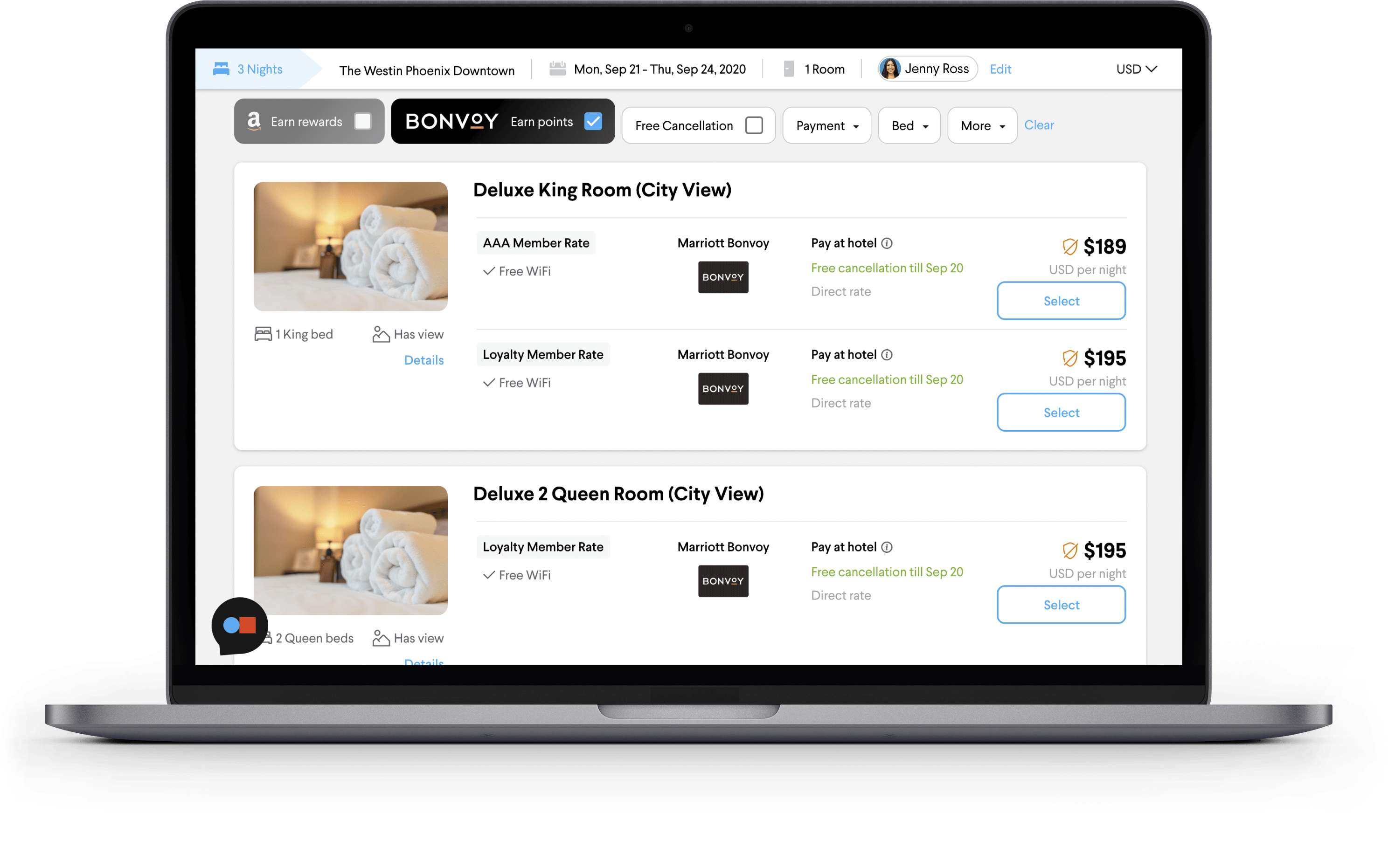 Better Lodging Experience
We've built special relationships with hotels around the world to make sure business travelers get access to all the loyalty rewards and member rates, as well as the business traveler-friendly amenities and services they want. With our AI search algorithm that learns traveler preferences and accounts for company policy, and our intuitive filters and straight-forward displays, travelers don't need to worry about wasting time trying to find the right property. It's all done for them.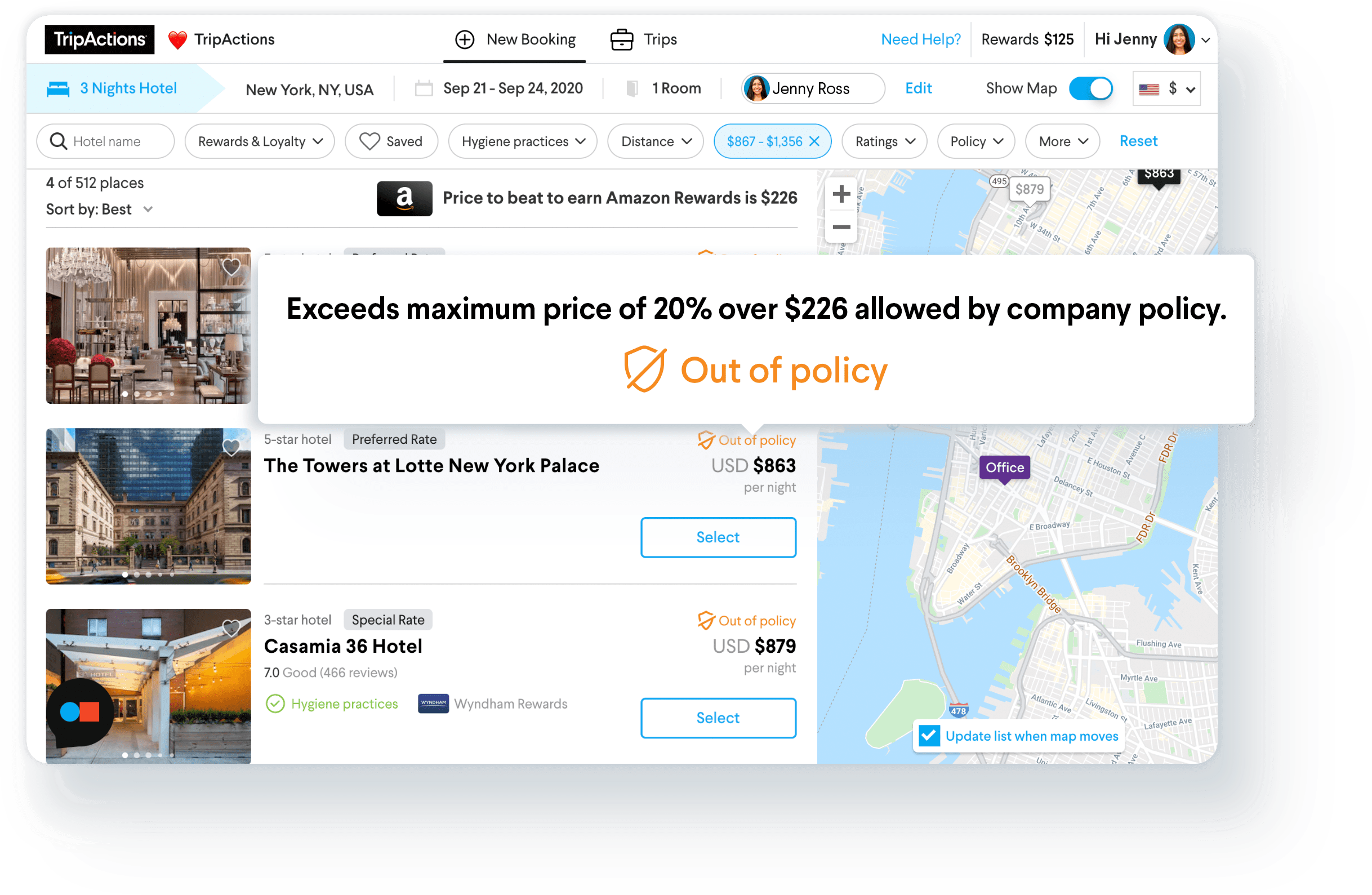 More control of your hotel program
We clearly display company travel policies and preferred properties in the booking experience while personalizing each traveler's search results, leading to more compliant bookings and higher hotel attachment rates. When combined with our superior reporting tools that provide real-time data visibility, you'll be more in control of your travel program.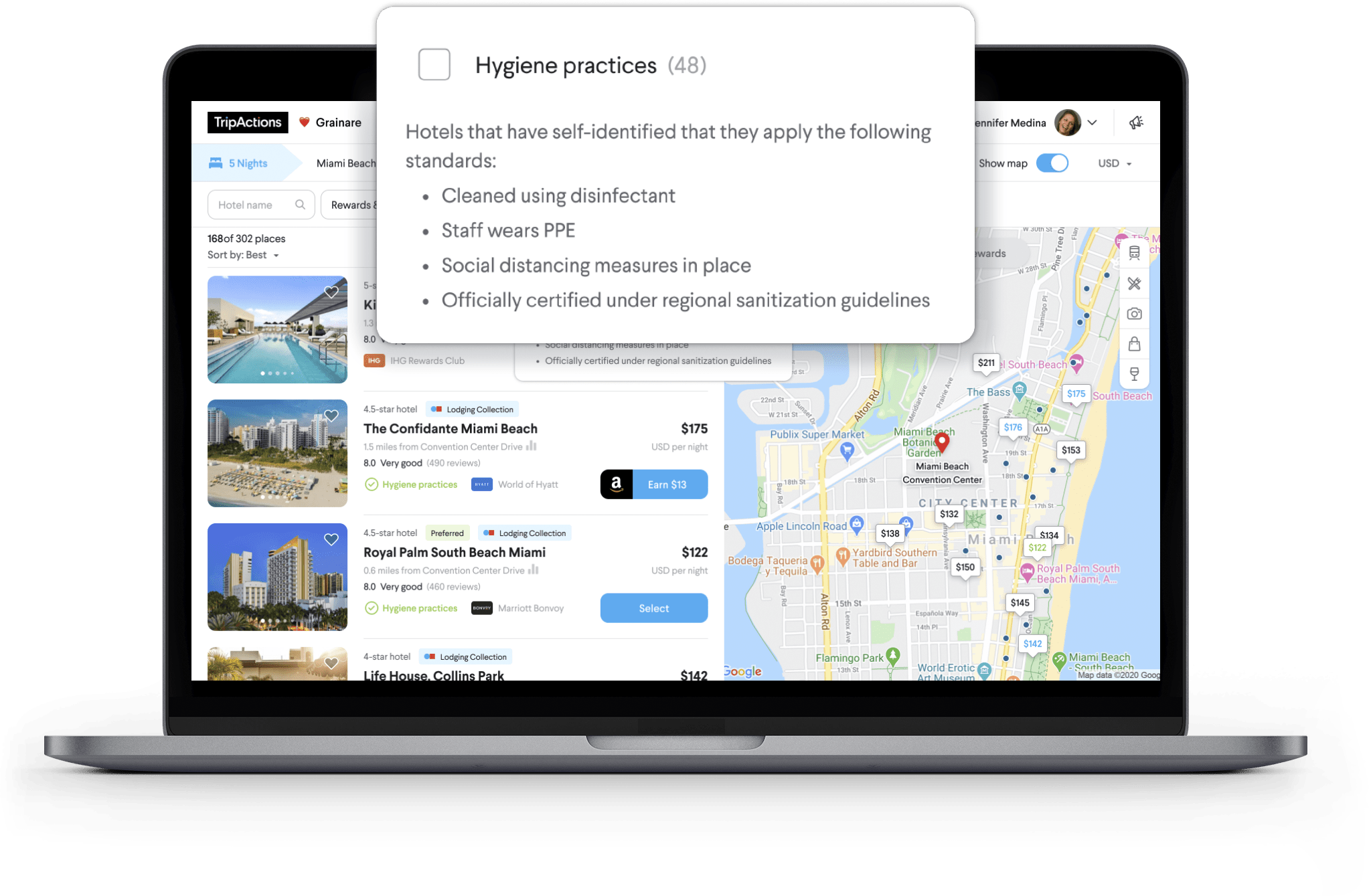 Keeping Travelers Safe During Their Stay
Traveler safety is our top priority. TripActions now surfaces the hygiene practices that properties are taking to ensure travelers are safe and protected from COVID-19 during their stay. These Hotel Hygiene Practices are incorporated directly into the search experience to help travelers make informed decisions when booking accommodations.
Take your travel management expertise to the next level