A first-class flight shopping experience
We've carefully curated an extensive selection of business traveler-friendly air inventory to suit any type of traveler anywhere in the world including low-cost carriers and all major airlines. Whether travelers are driven by price, loyalty, convenience, or health, our flight shopping experience has the best air options available.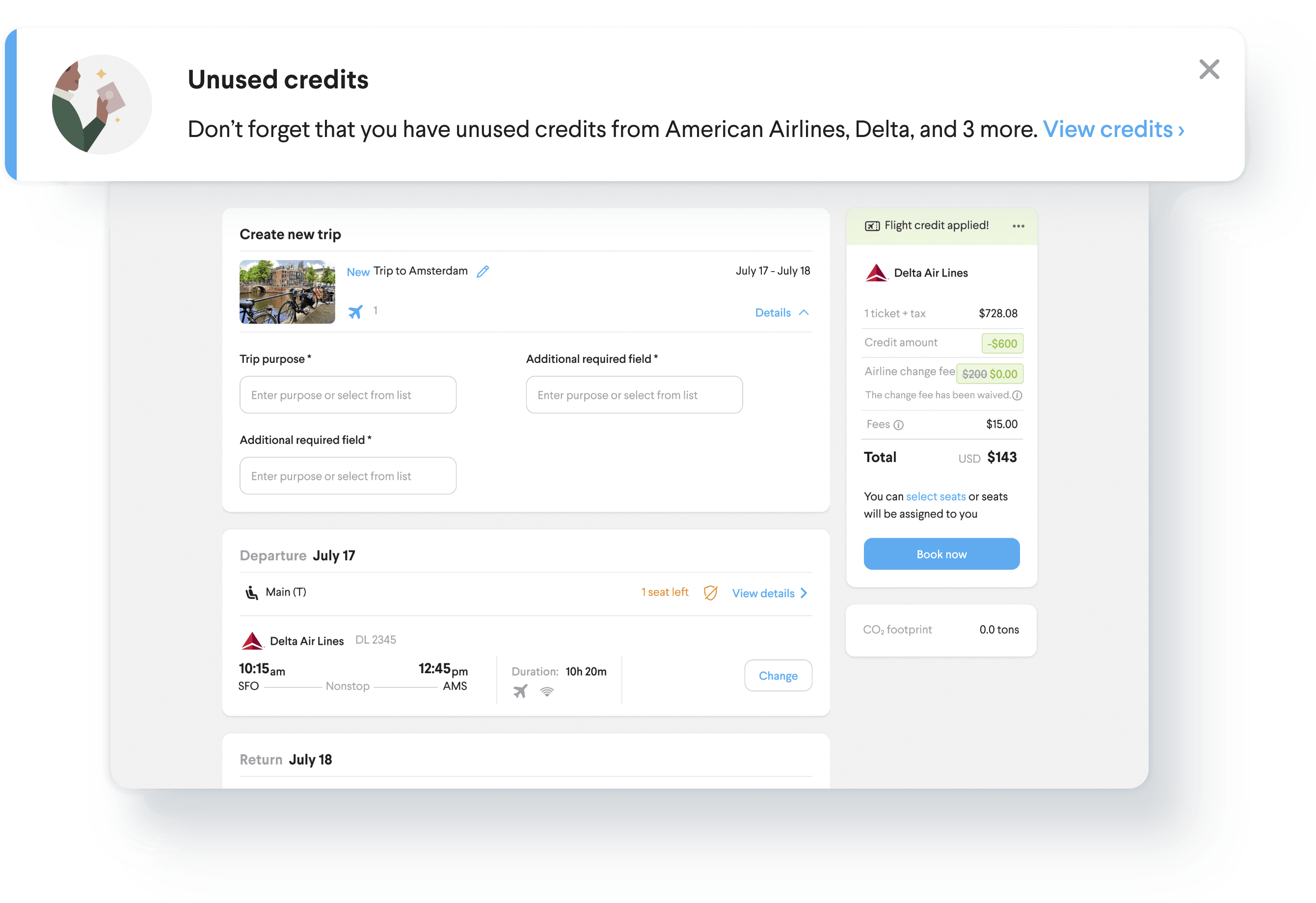 The Leader in Air Booking Technology
TripActions leads the corporate travel industry in enhanced flight shopping technology and continues to innovate on new solutions to help travelers make informed booking decisions based on their personal preferences, including their favorite loyalty program, and company policy.
We're pioneering groundbreaking technology like in-app itinerary management, automated usage of unused tickets and waivers at time of booking, and combining multiple airlines on a single itinerary.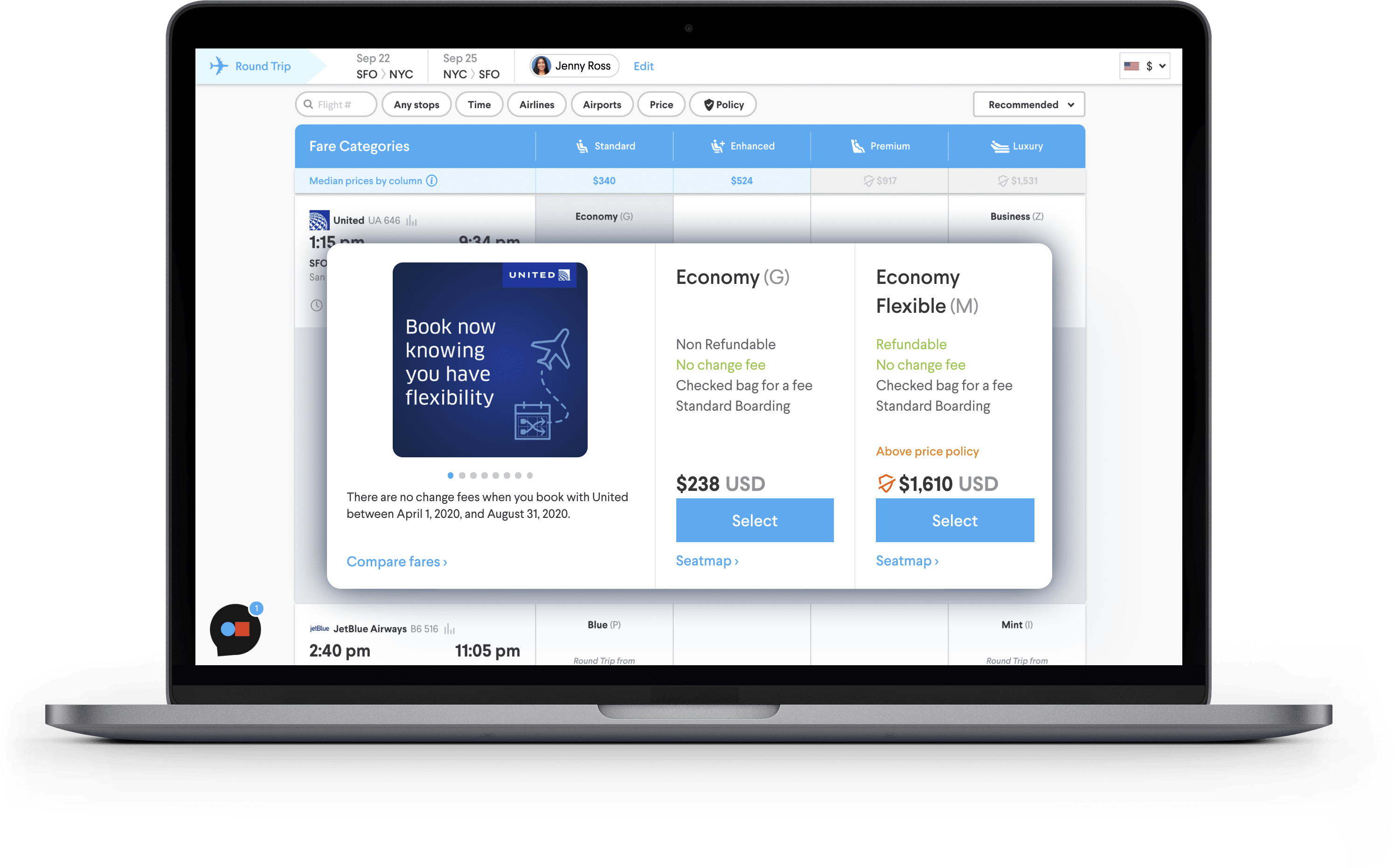 Creating Industry Standards
New Distribution Capability, or NDC, allows TripActions to receive unique inventory directly from airlines to provide the best fares for travelers and offer ancillary services. Combined with the Next Generation Storefront (NGS), the technology provides a better search ecosystem that streamlines the passenger journey. Additionally, TripActions has entered into a strategic partnership with Lufthansa Group that presents an unprecedented collaboration on NDC development, making TripActions the preeminent agency in corporate airline distribution.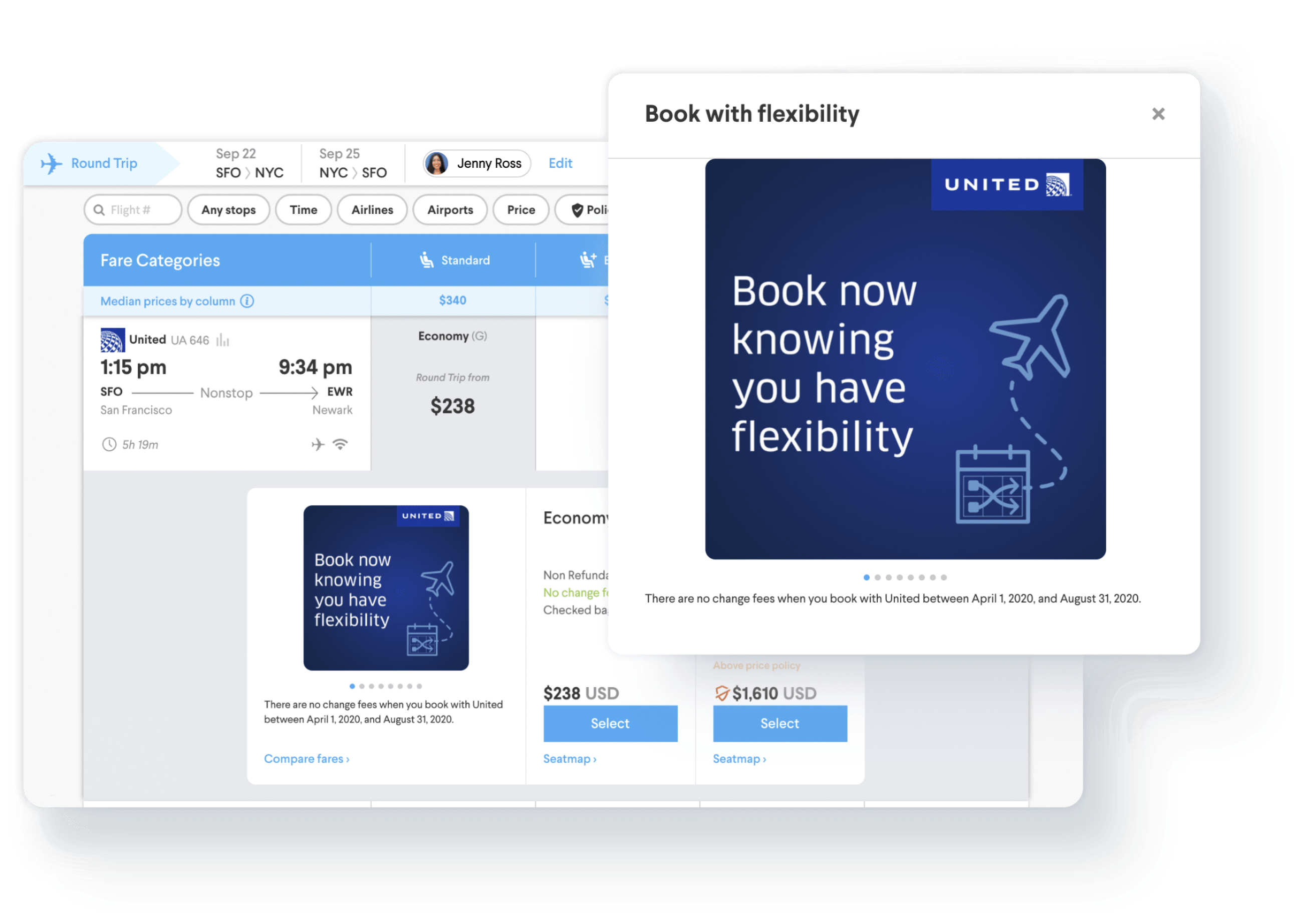 Leveraging Data to Book
We've partnered with ATPCO to display unique product attributes within the flight search experience to help give travelers confidence in making informed booking decisions. Standard UPAs include indicators such as in-flight wifi, seat dimensions, and power outlets. Reassurance UPAs include flexible rebooking options, enhanced cabin cleaning, passenger & crew wellbeing (including face covering policies), health screening in place, and food & beverage hygiene.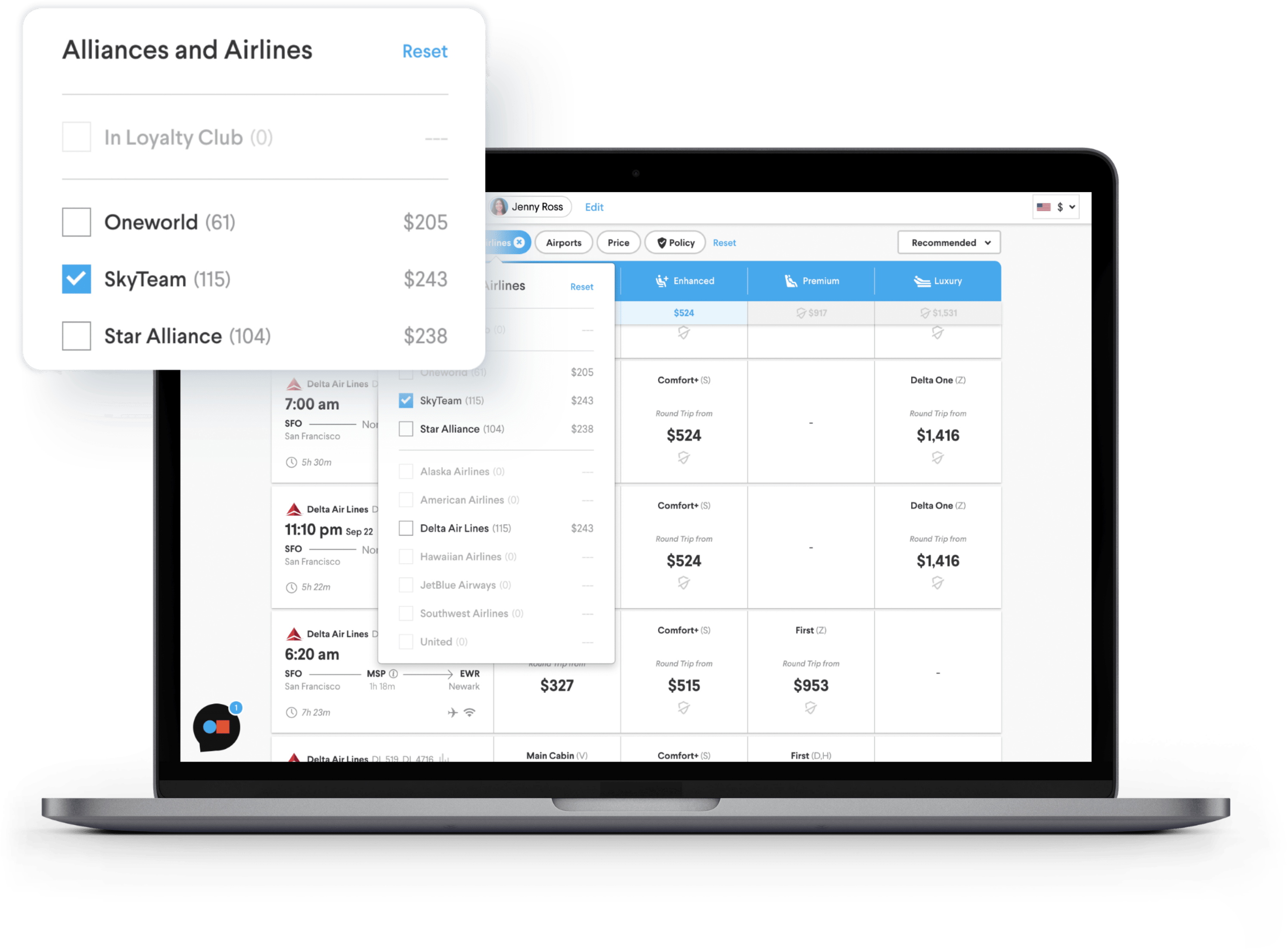 Earning Airline Loyalty within TripActions
Business travelers are often driven by airline loyalty programs, so we've built close relationships with carriers around the world to ensure travelers have the special fares, status upgrades and miles they want. Plus, we support airline corporate loyalty programs too.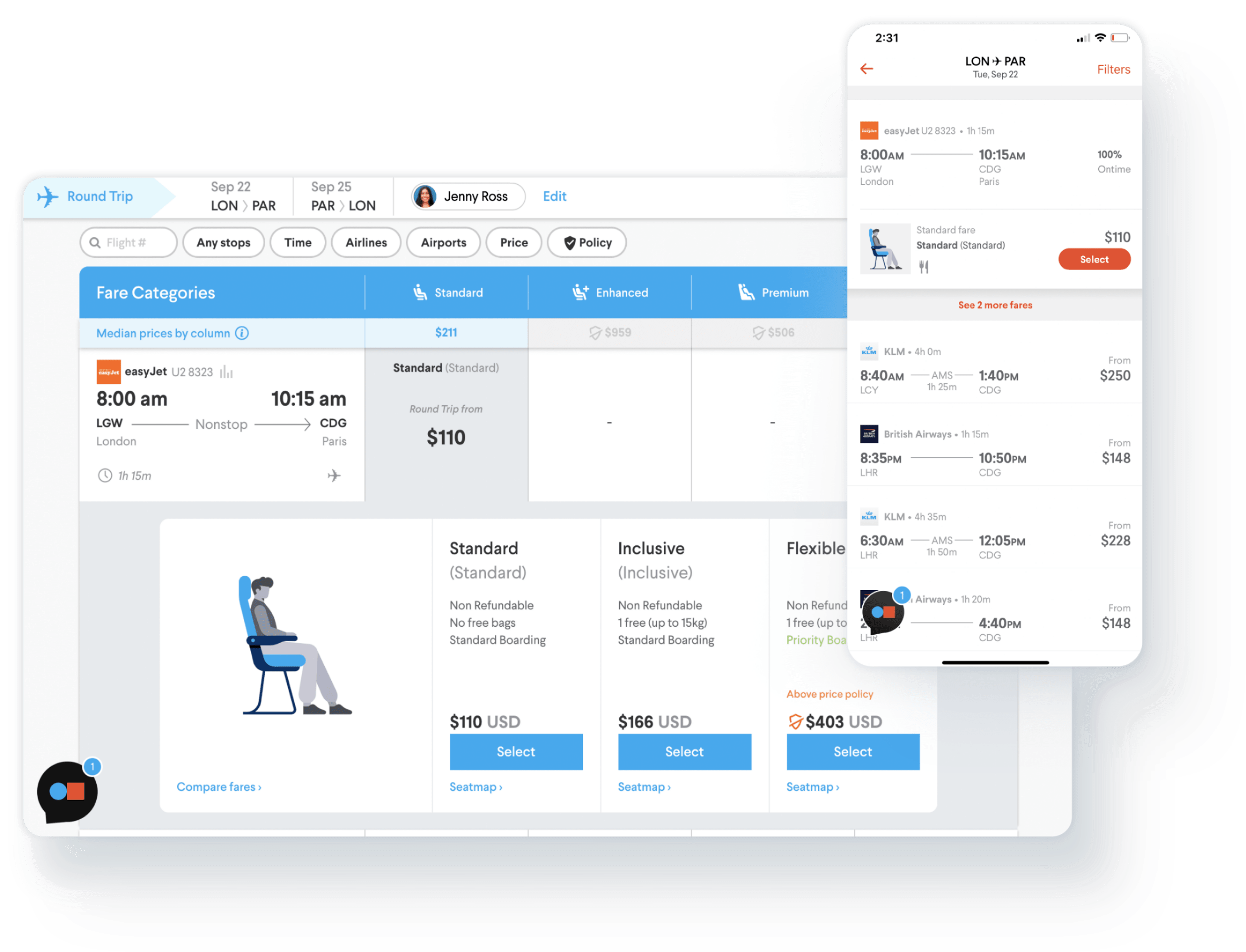 Low-Cost and Regional Carriers
Global travel programs require regional options that business travelers want and can often save companies money. We have hundreds of low cost carriers focused on fulfilling traveler needs within specific regions around the world. Travelers can even select add-ons, like priority boarding, when booking these LCCs.
Take your travel management expertise to the next level