The business travel & expense platform of choice for the enterprise
TripActions enables you to build, manage and scale a world-class corporate T&E management program with ease. Give employees the best booking experience with unrivaled inventory, powerful personalization and 24/7 global travel agents paired with frictionless expense management so they can focus on being there, not getting there.
See TripActions in action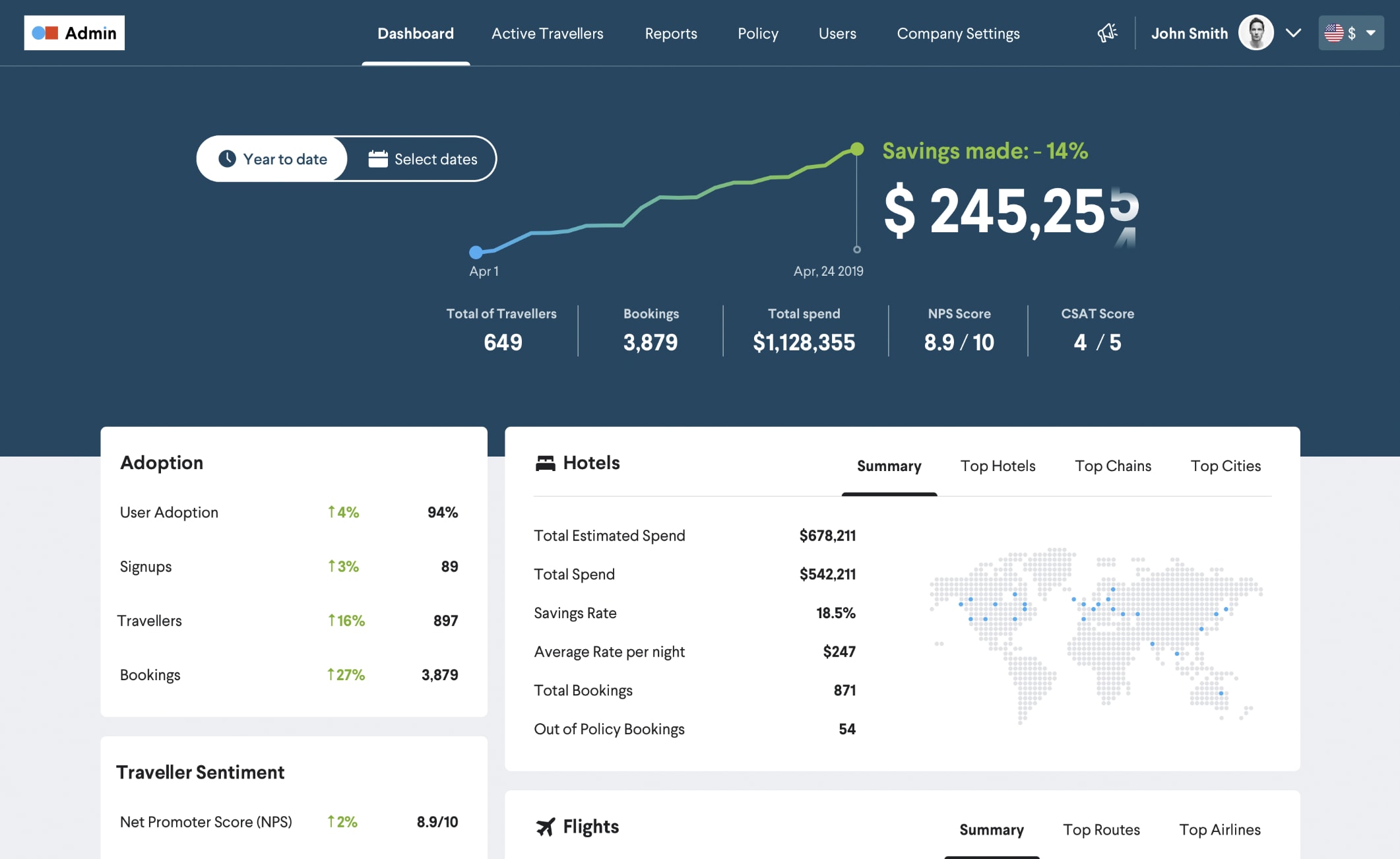 Manage business travel with diligence
Get access to everything you need to build, manage and measure a high performance travel program, right at your fingertips. Learn more.
Drive 90%+ adoption via a world class UI
Travelers have endless, personalized options to choose from making it easy to book in minutes and manage the journey in one place. Learn more.
Achieve 93%+ travel satisfaction
With 24/7 365 access to our global team of travel support experts just a tap, click or call away, it's like having a travel agent in your pocket at all times. Learn more.
Save up to 34% on hotels alone
Enjoy complete visibility into spend and increase savings through exclusive rates and our traveler rewards program that encourages responsible travel choices. Learn more.
Watch a 3-Minute Product Intro
The ultimate experience in business travel
Companies of every size, industry and geography rely on TripActions

We don't see any reason why people should be booking outside of the platform, with the prices and tools that TripActions gives them."
– Michael D., Head of Procurement, Procore
Previous
Nextd
Take your travel management expertise to the next level