Eliminate the hassle of expense reporting
TripActions Liquid eliminates the hassle of expense reporting. When out-of-pocket expenses are created in the TripActions Liquid mobile app, transaction details are captured and coded to automate spend controls, approvals, reconciliation, and reporting. Employees receive rapid reimbursements through direct deposit when they connect the app to their bank accounts.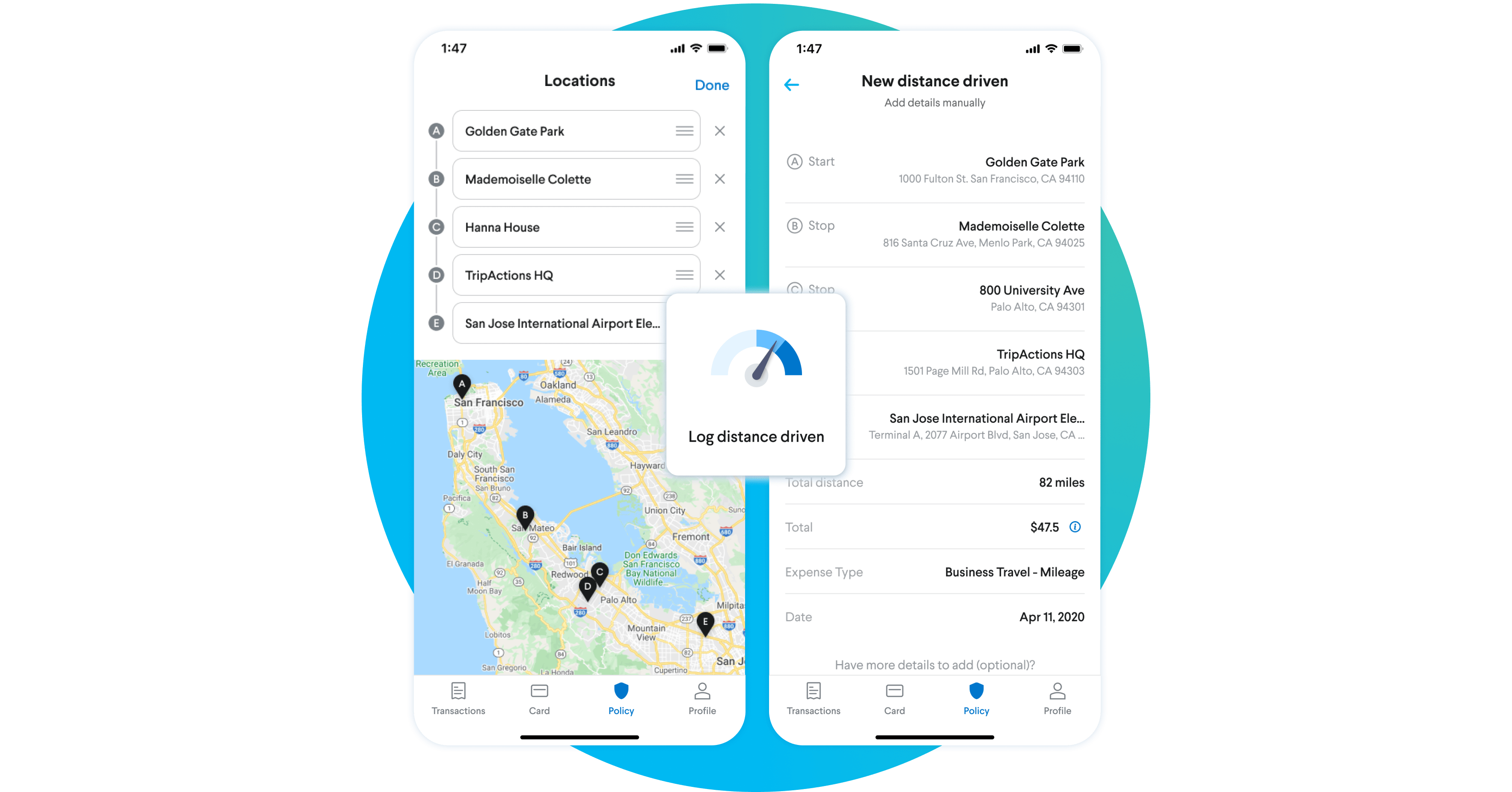 Submit business mileage for reimbursement
Employees can accurately and effortlessly track and submit business mileage from their mobile device. Distance driven can be logged based on total mileage in Google Maps, manual entry, or odometer photos. Admins can proactively set up policy flags for mileage per transaction to prevent egregious submissions.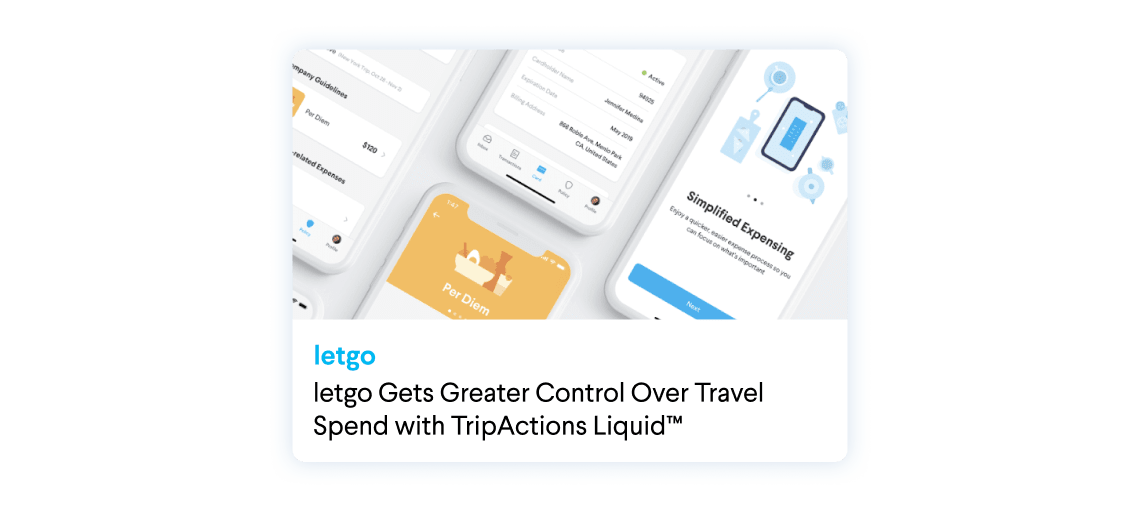 letgo Gets Greater Control Over Travel Spend with TripActions Liquid™
With more than 100 million downloads and hundreds of millions of listings, letgo is the largest and fastest-growing platform to buy and sell locally. As the 300+ person organization scaled, so did letgo's travel spend, making controlling and managing T&E a top Finance team priority.
Take your travel management expertise to the next level