Trusted by more than 8,000 companies: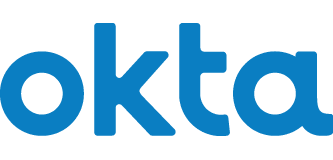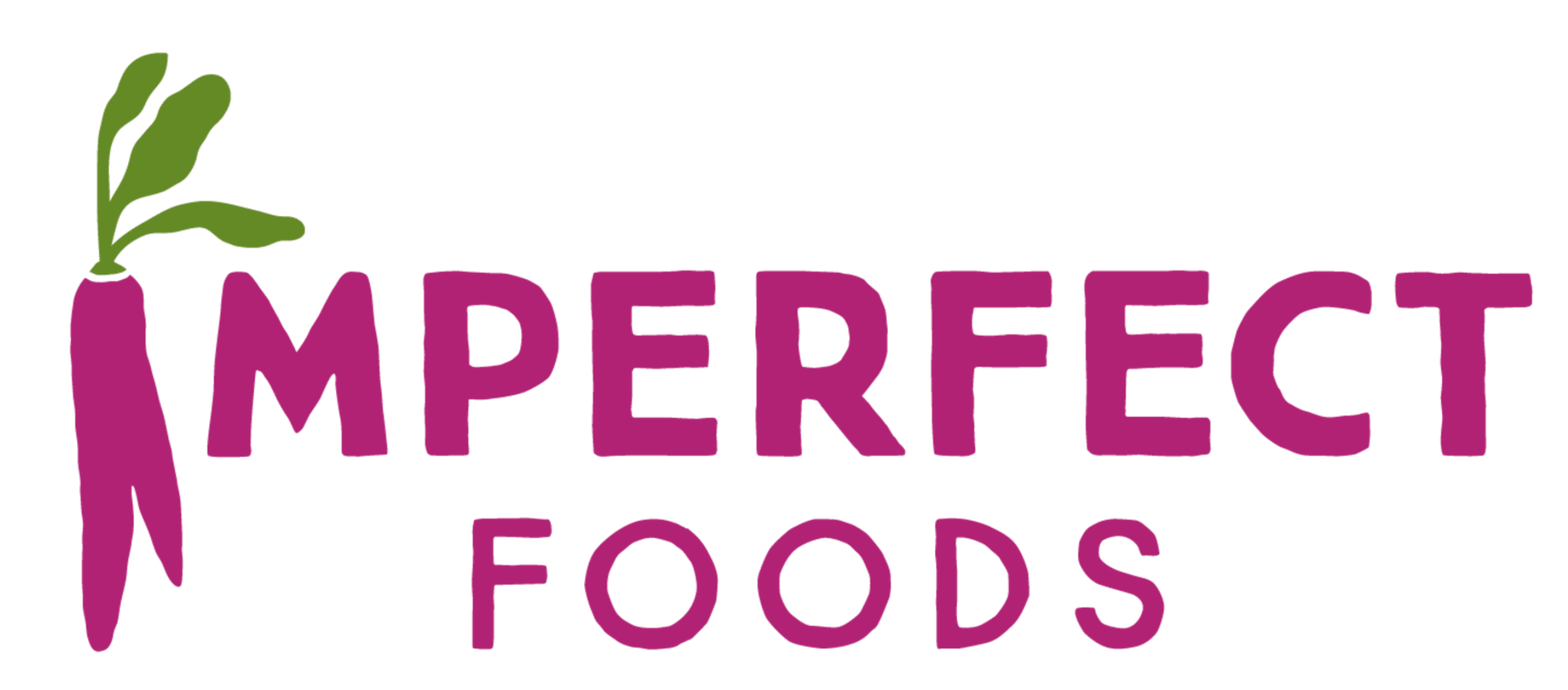 Introducing TripActions Enterprise Edition
TripActions Enterprise Edition offers robust capabilities previously only available to enterprises by stitching together multiple, disparate solutions including Online Booking Tools (OBTs), Travel Management Companies (TMCs), and payment and expense solutions.
A simple and modern alternative to legacy corporate travel, TripActions Enterprise Edition is built from the ground up to provide a seamless, user- and technology-forward experience on top of robust global inventory and travel agent capabilities.

"With its cloud-based infrastructure, scalable technology and leading business continuity and duty of care features, TripActions is the right T&E platform for today's enterprise. TripActions provides the technology, expertise and partnership we need to deliver a world-class corporate T&E program that empowers all of our Associates to achieve our business objectives."
– Andrew Davis, Chief Human Resources and Inclusion Officer
TripActions Enterprise Edition in Action
TripActions Enterprise Edition doesn't just come with worldwide inventory, local language support and experienced travel agents. With a cloud-based technology stack built from the ground up, TripActions Enterprise Edition users get access to powerful reporting capabilities, cutting-edge traveler safety tools and a product team fiercely devoted to pushing the best technology to corporate travel each week.
Video: Enterprise Edition in Action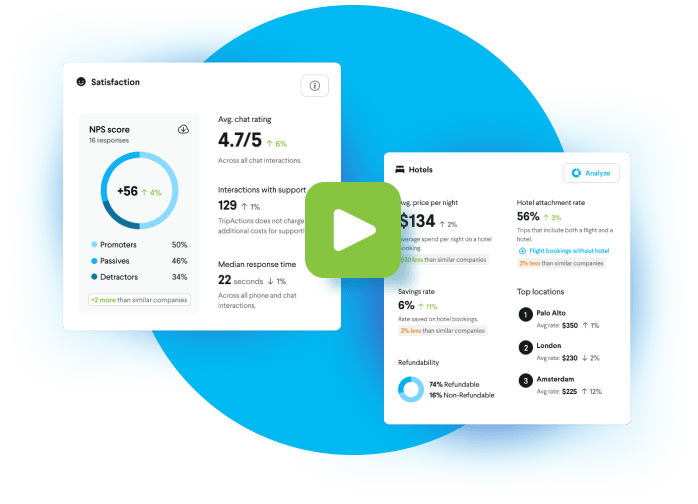 Global Scale
With global inventory, worldwide offices, teams, and support networks, TripActions is well-positioned to handle enterprise clients and the distributed travelers working for them.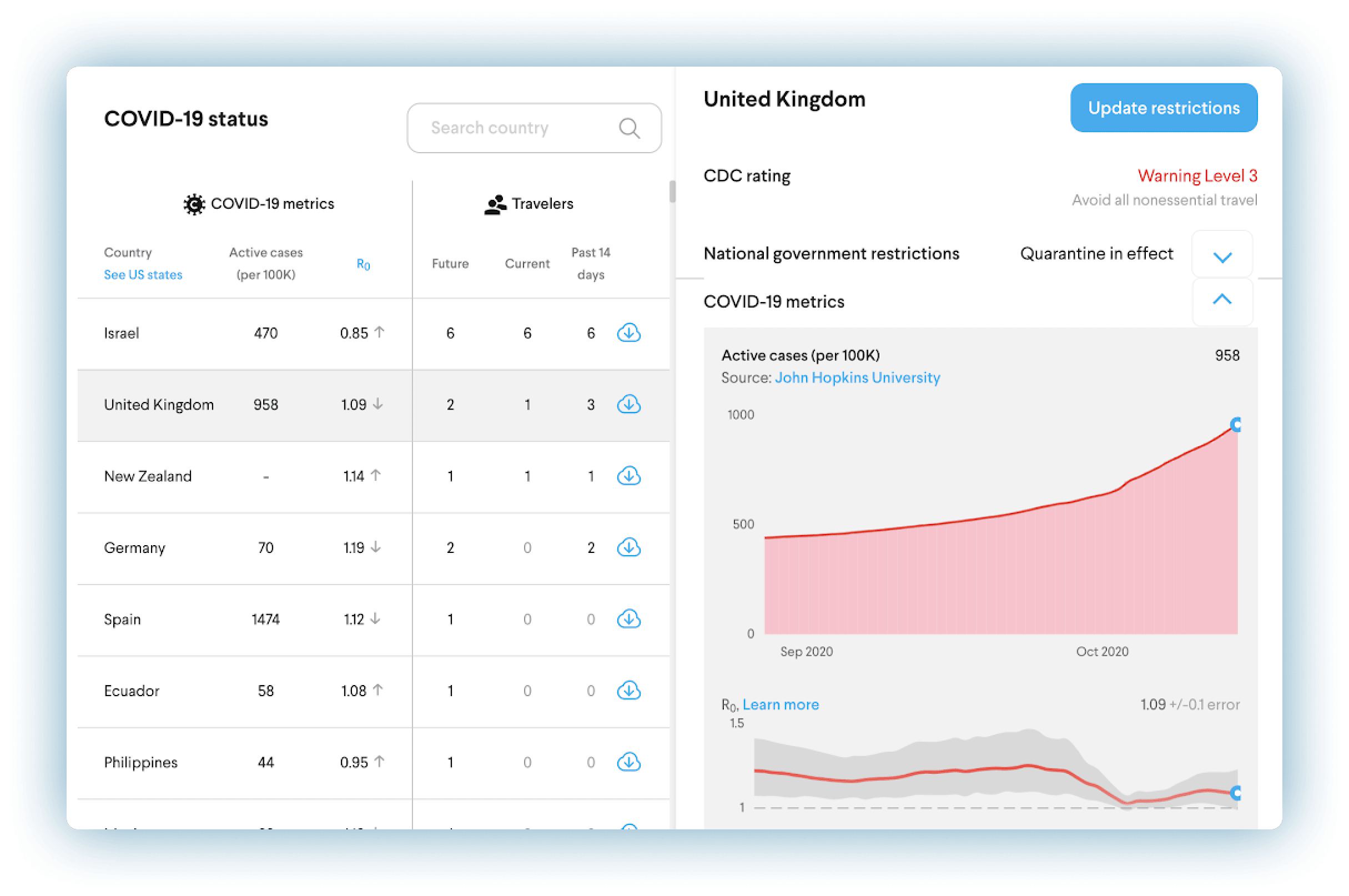 24/7 365 Worldwide Travel Agents
The global travel agent experts at TripActions take pride in being one step ahead at all times. TripActions constantly monitors itineraries and proactively alerts travelers about delays or new restrictions that may affect travel. Call, chat, and email anytime, from anywhere, with no additional fees. With a response time of less than a minute and 93%+ traveler satisfaction, travelers can always rely on TripActions.
24/7
global travel agents
93%+
traveler satisfaction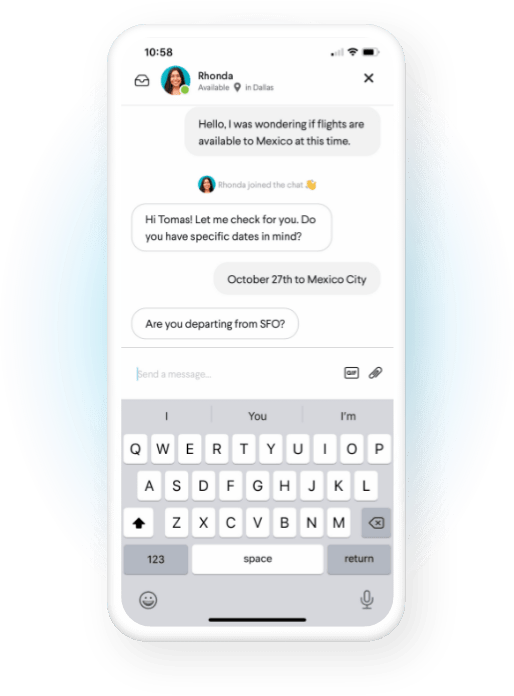 Built to Drive Cost Savings
Because travel, payment and expense are all on one, simple platform, adoption goes up and travel and finance managers get better visibility and control over spend. Inside the platform, users get access to inventory from multiple sources and geographies, a process that ensures that the best, personalized rates are always available. And if users need an incentive, a powerful rewards program encourages users to save company money by making frugal bookings.
Learn More
Travel & Payments, Seamlessly Integrated
With TripActions Liquid™, get real-time insight into travel bookings and payments in one centralized platform – then automate reconciliation and set policy controls to increase compliance and optimize spend.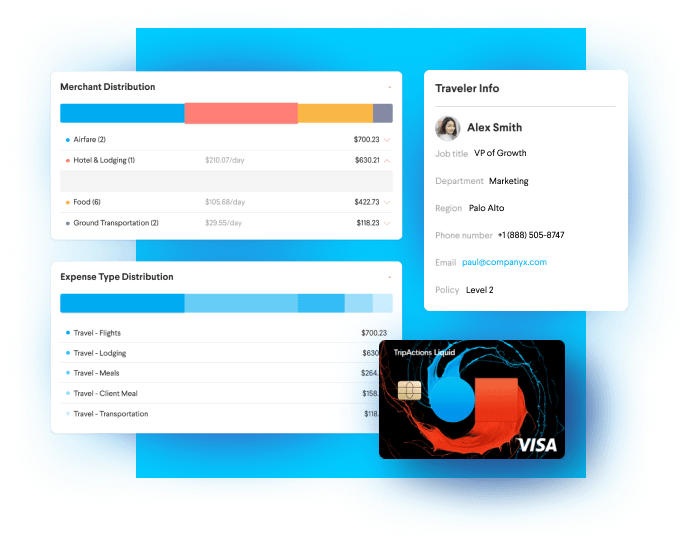 Comprehensive Admin Capabilities
Powerful tools like the travel management dashboard and advanced policy settings make the backend of TripActions a comprehensive and intuitive command center from which to manage corporate travel, payment and expense programs. And with multiple levels of customization available across integrations, dashboards and reports, TripActions can be adapted to meet your organization's specific needs.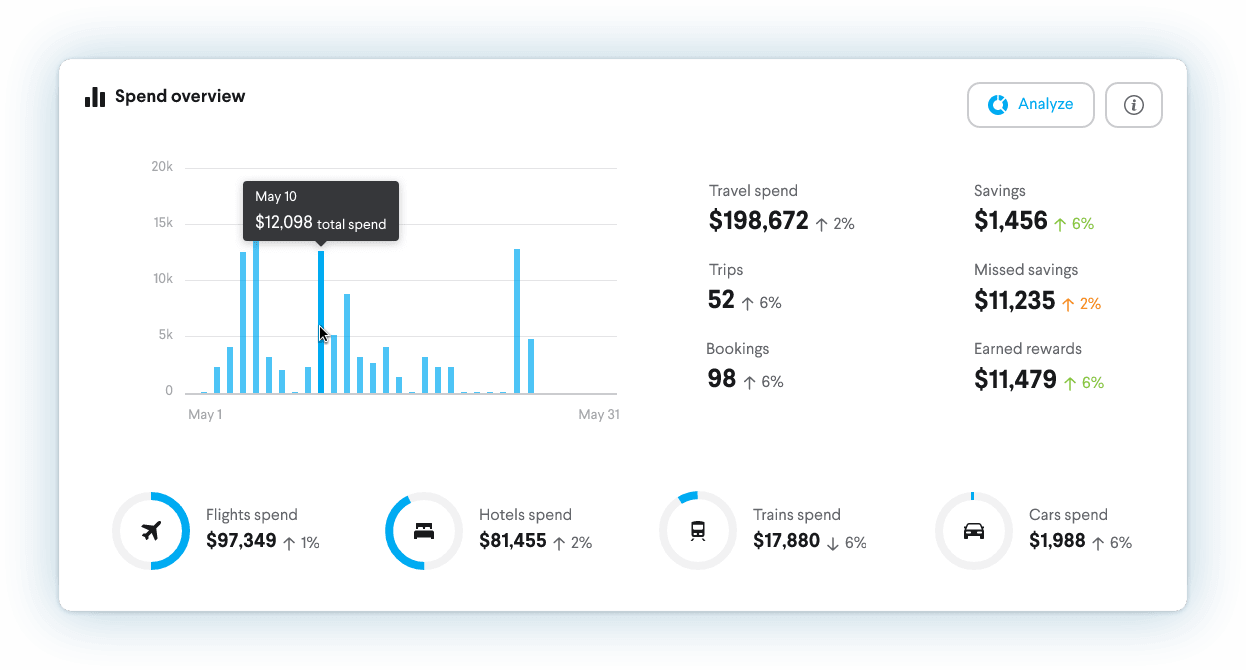 "TripActions is the only complete, end-to-end T&E management solution for the enterprise with the best online booking tool, global TMC and payments and expense solution in one platform. TripActions scales with our business to give us the tools and data we need to deliver a robust, global T&E program that protects our traveling employees while saving us money."
– Judy Payne, Director of Meetings and Travel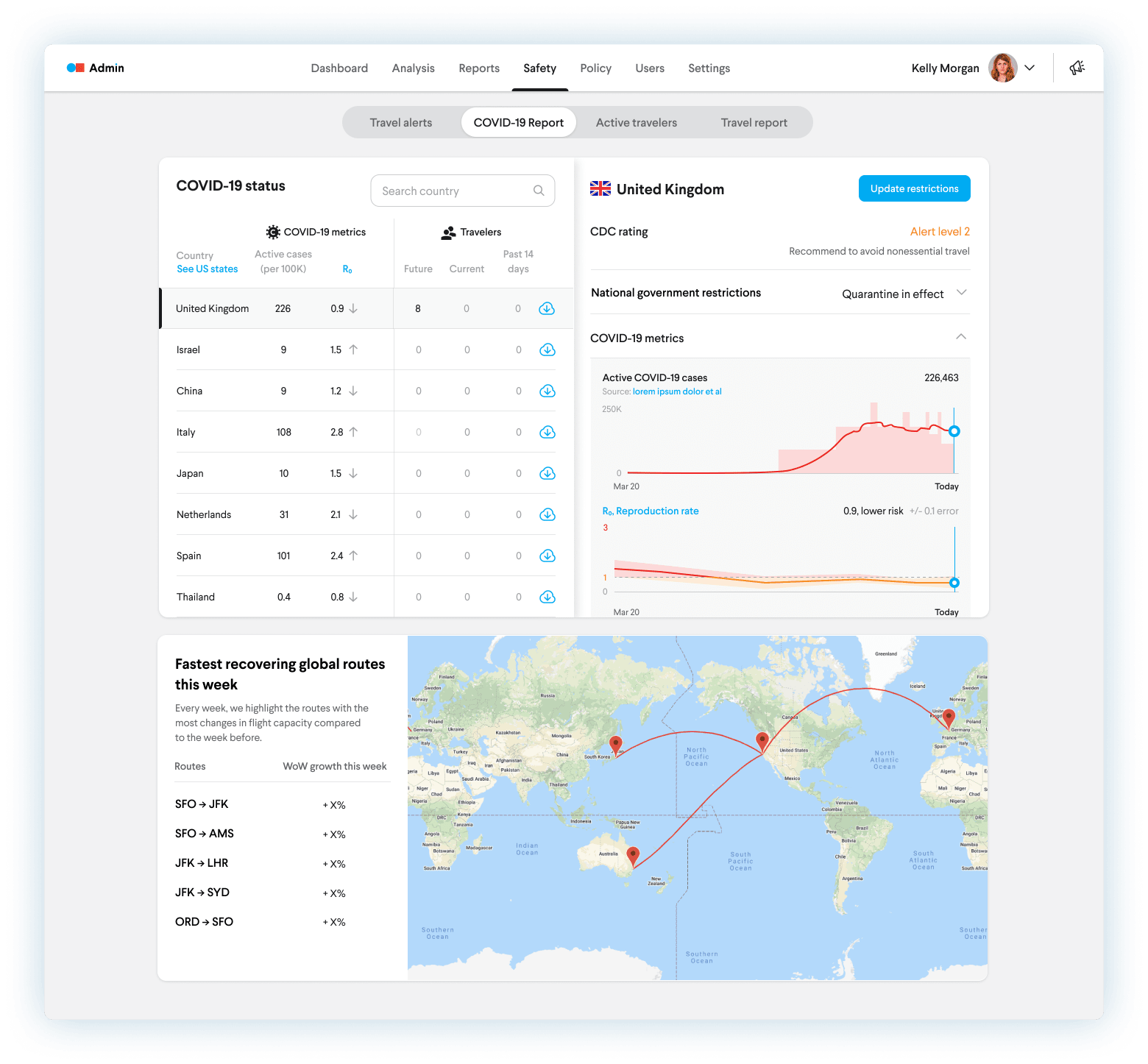 TripActions Business Travel Continuity™ Suite
As a platform that drives industry-leading adoption rates, TripActions is uniquely positioned to help you enable business continuity in today's uncertain world. The TripActions Business Travel Continuity solution provides real-time data, insights and tools to customize policies and alert travelers so that organizations can adapt and respond quickly in times of uncertainty.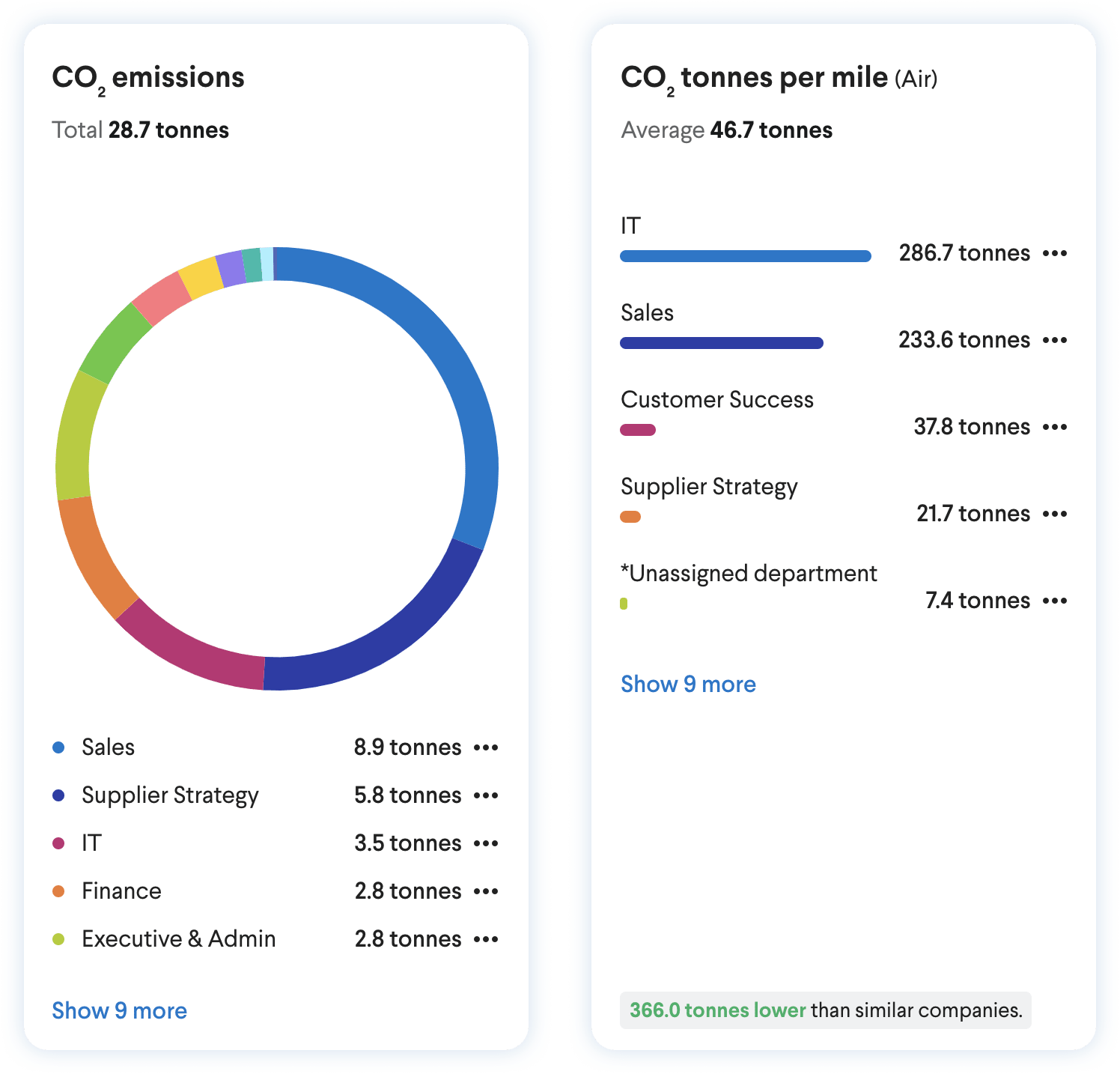 Sustainable Business Travel
TripActions offers customers the real-time data, tools, and information they need to make sustainable decisions and reduce the environmental impact of their travel. As a global TMC, we actively partner with our customers to provide impact reporting and to build sustainable travel solutions to aid in the global reduction of carbon emissions.