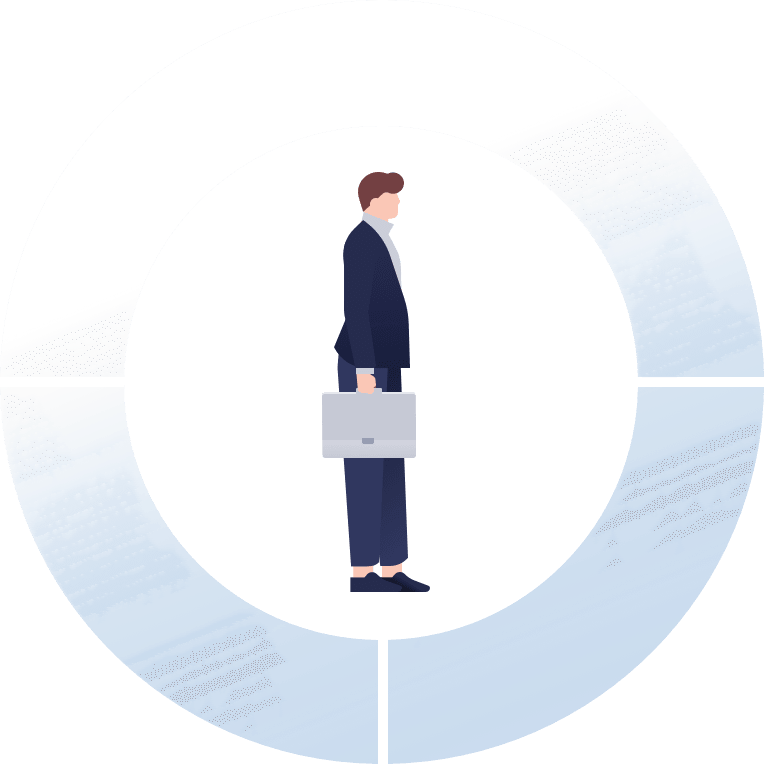 Ensure the Safety of Your Travelers
TripActions innovates rapidly to ensure businesses can keep travelers safe and adapt to changing business travel continuity needs.
Coronavirus report:

A real-time report that shows impacted travel

Regional blacklisting:

Set travel restrictions for regions that may pose a risk

Live traveler map:

Know where travelers are at all times

Traveler notifications:

Communicate directly with travelers via the Admin Dashboard
All-in-One Travel Solution
TripActions is an end-to-end travel management tool that centralizes and simplifies the searching, booking, and reporting process.
Mobile App:

Book, make changes, and chat with support, all while on-the-go.

Cross-Platform Search:

Start a search on web and pick it back up on our mobile app.

Real-time Reporting:

Instant access to holistic data in the same centralized solution for full visibility into your travel program.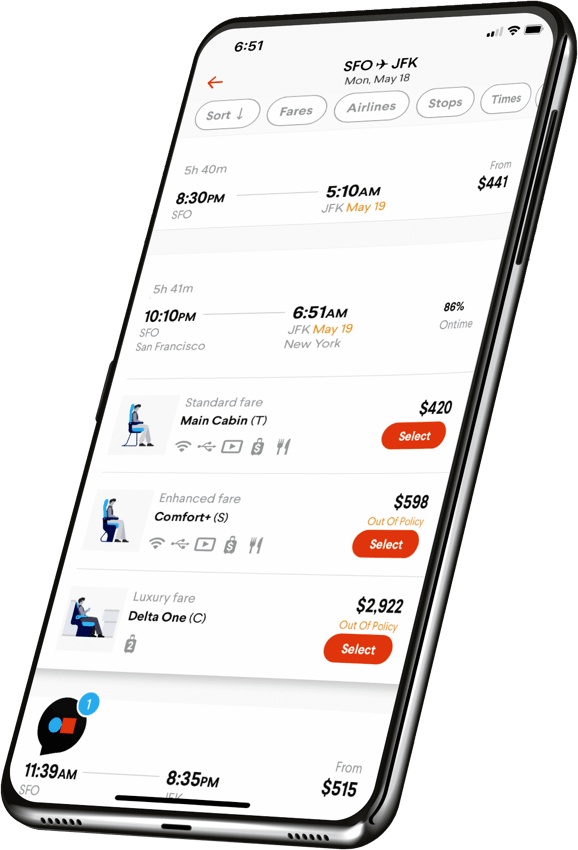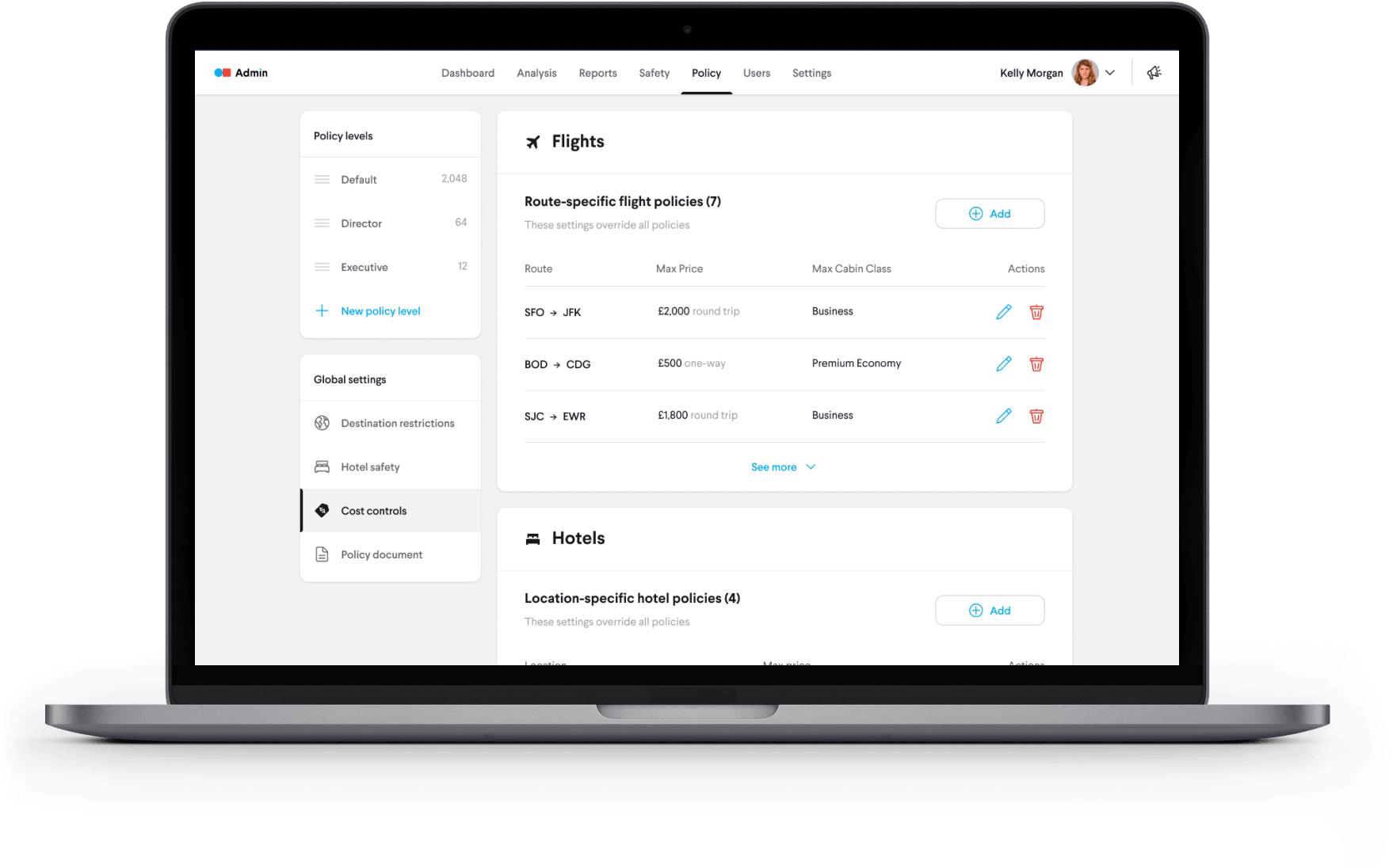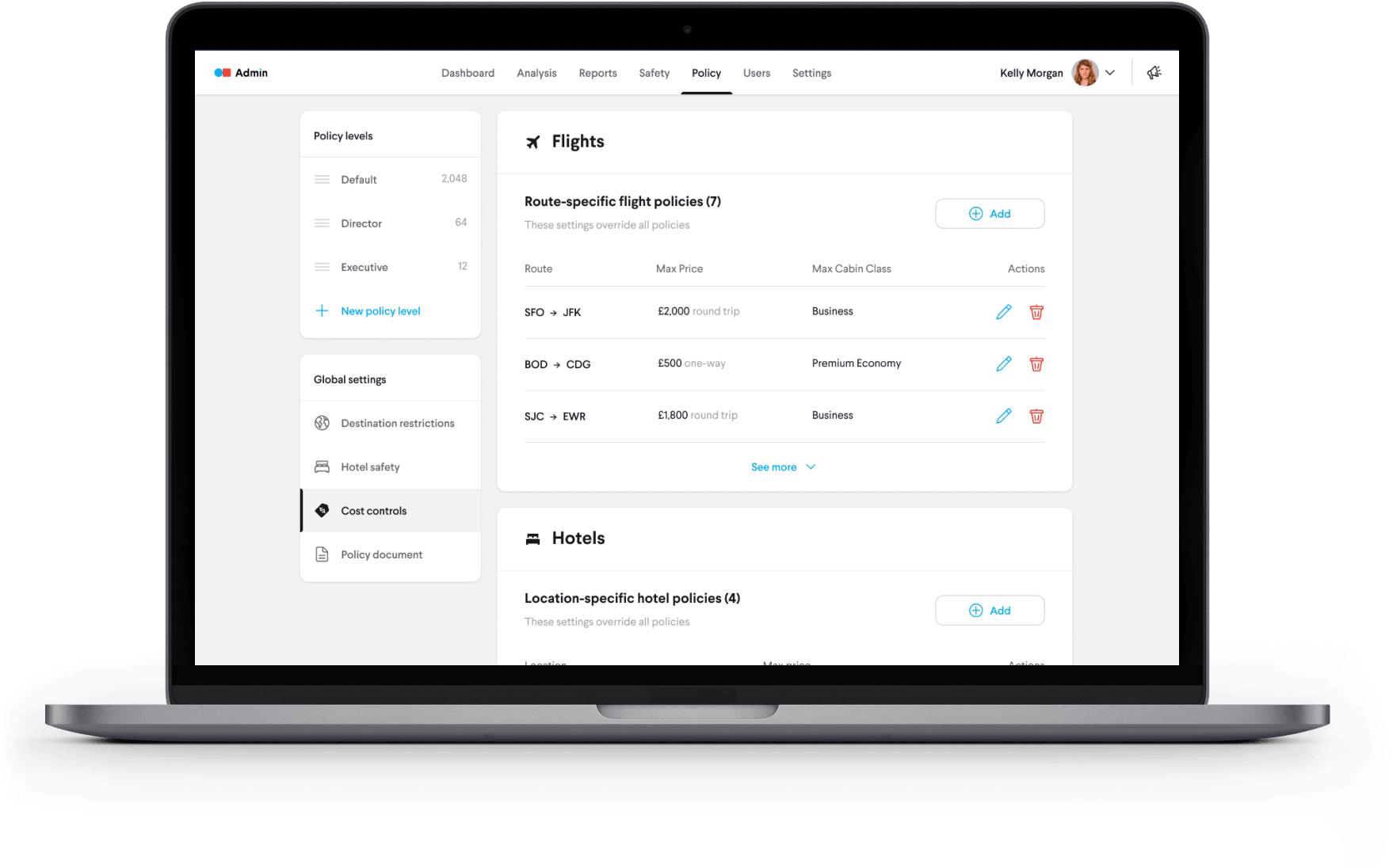 Financial Impact Awareness
Quickly understand the costs and spend associated with your entire travel program with powerful policy tools and real-time insights.
Price to Beat:

Incentivize travelers to book responsibly by offering rewards if they beat an average market rate.

Admin Dashboards:

Track total program savings, traveler NPS, spend across inventory types, and more.

Dynamic Policy:

Set travel policy limits on the best available rates, not hard ceilings.
Unmatched Inventory
TripActions offers a consumer-like experience with a broad range of inventory pulled from top Global Distribution Systems and popular travel sites.
New Distribution Capability (NDC):

A partnership that allows TripActions to offer inventory directly from an airline, providing inventory right from the source.

Global Distribution System (GDS):

A large inventory network that passes inventory and rates to a third party booking platform. TripActions pulls inventory from Sabre and Amadeus.
Support When You Need It, At No Extra Charge
Across TripActions' Traveler Experience and Incident Management teams, customers receive real-time assistance and updates on impacted travel 24/7.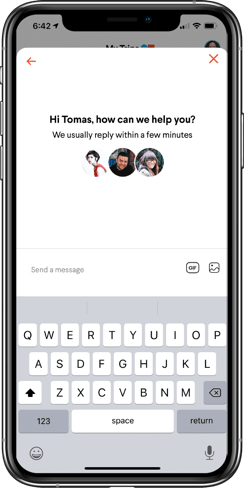 Cross-platform Support:

Support that travels with you. Start your support conversation on the web app and continue it on your mobile app.

Global support:

Connect with travel agents in English, French, German, or Japanese.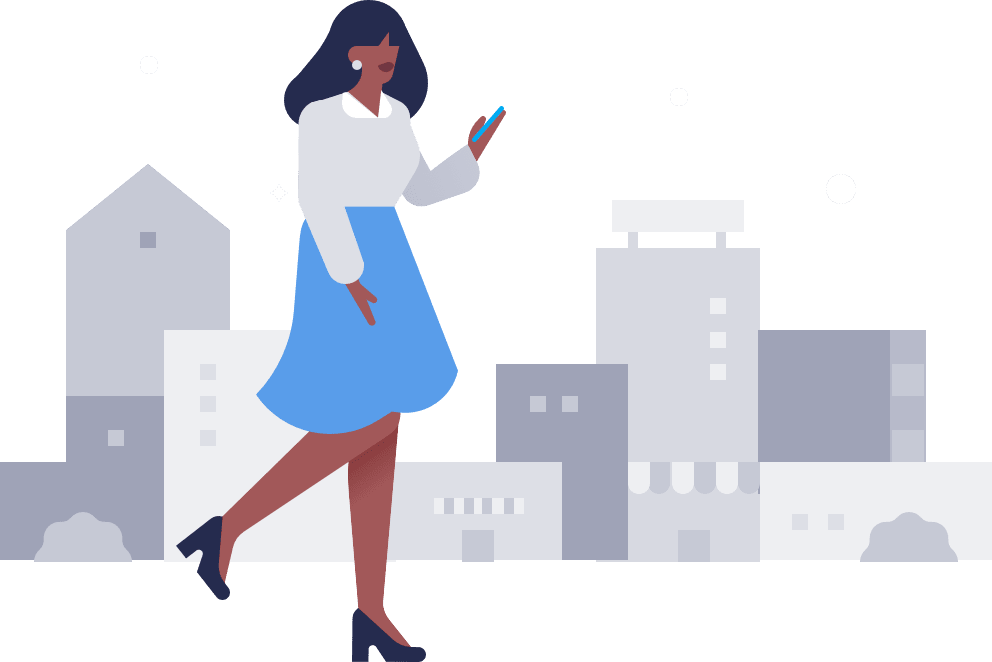 User-Centric Approach
Our features and services promote the highest possible employee adoption rate to keep your travelers happy and help drive a successful travel program.
Multi-Carrier Booking:

Departure and return flight combinations with any airlines.

Multi-Class Booking:

Departure and return flight combinations with any fare class.

AI-Driven Personalization:

Machine learning-backed suggestions based on your booking behavior.
Want to see the difference for yourself?
close
Contact us to learn more about TripActions