The perfect travel payment solution for everyone
TripActions Liquid Travel takes the burden off of travelers by covering travel expenses up front and it takes the heavy lifting off of program managers and finance teams with one consolidated and reconciled invoice at the end of the month.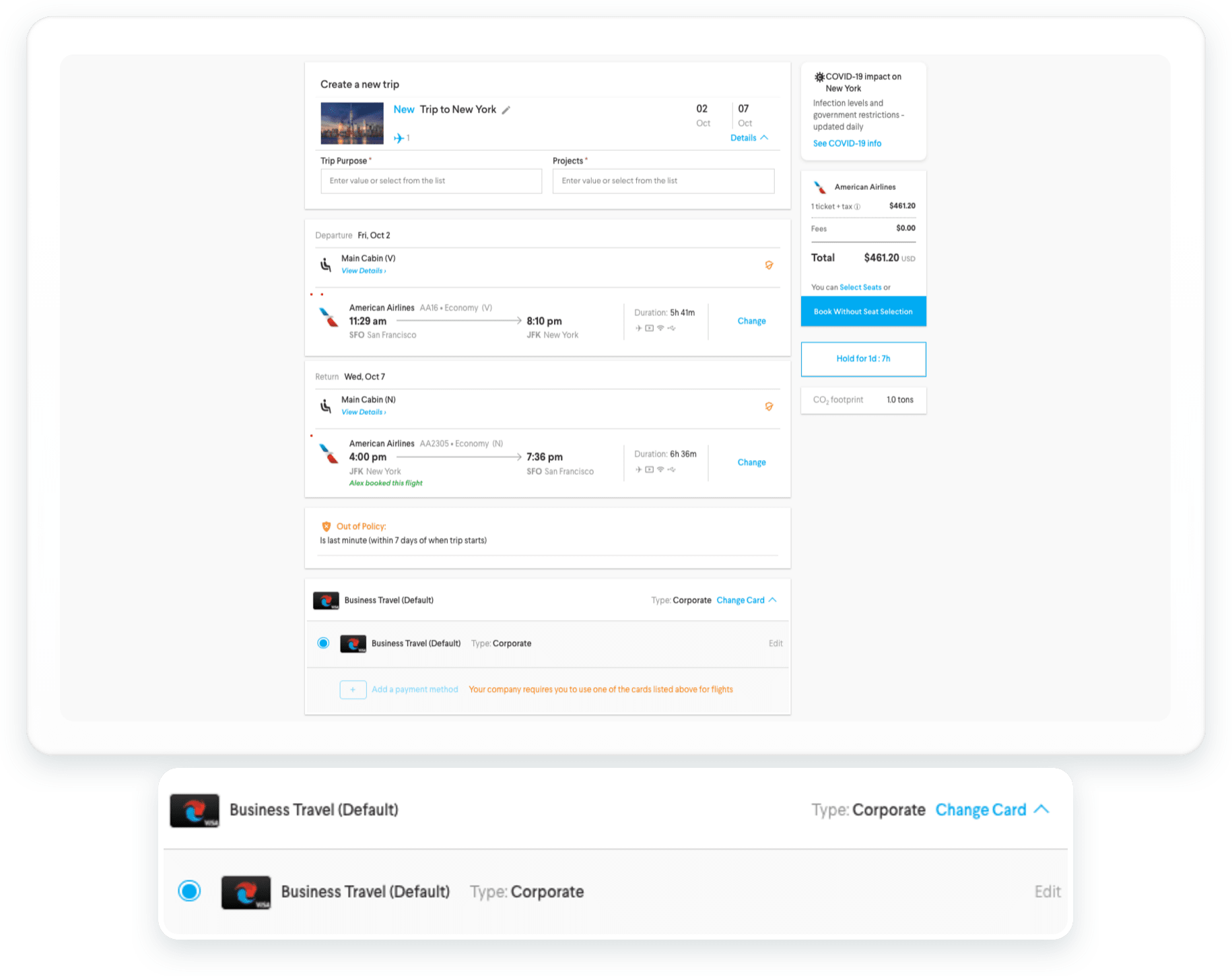 Travelers book, we handle the rest
Travelers no longer need to carry the cost of travel expenses on personal cards when booking on TripActions. Employees instead are able to pay using the company's account. We also offer self-serve tools to ensure travelers are covered with pay later hotels through physical cards or CCAs as needed.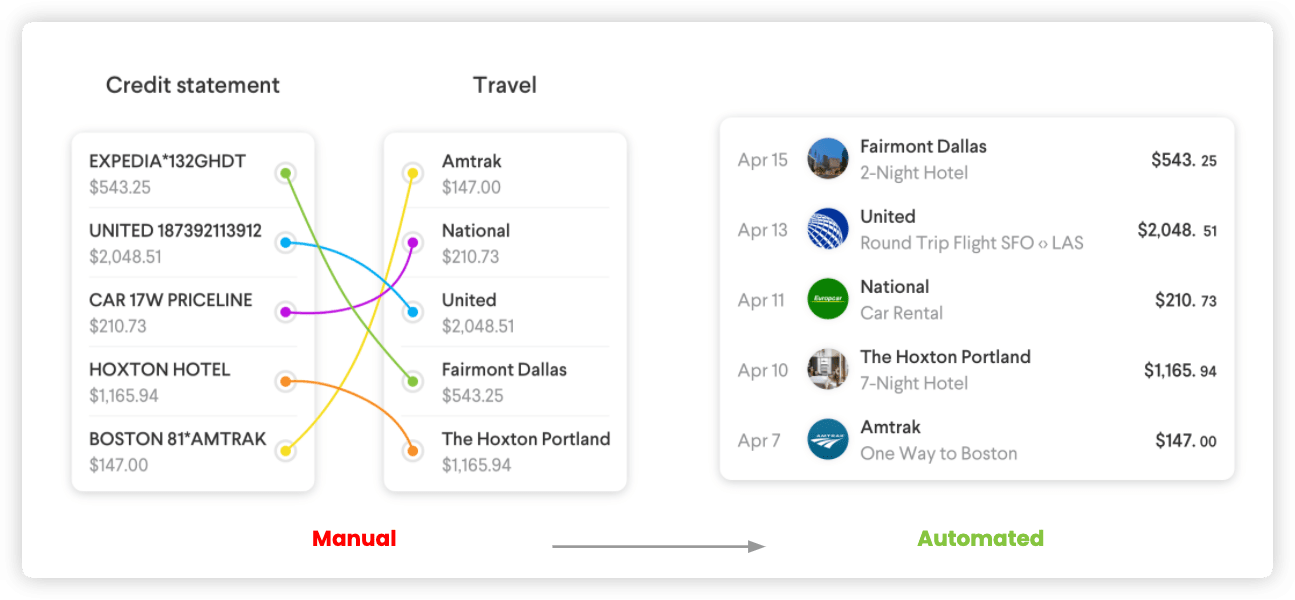 Streamlined reconciliation for finance teams
At the end of each billing cycle, TripActions Liquid Travel provides a consolidated invoice for each traveler's spend, making reconciliation fast and easy. Your finance team won't need to track down expense reports for business travel that was booked through TripActions on personal cards, ultimately saving them time and effort.