Incentives at Work
For road warriors like Mike who keep full schedules, convenience is paramount and loyalty programs are a big benefit. Prior to using TripActions, there really was no reason to stay anywhere outside of his preferred hotel chain. However these days he credits TripActions Rewards with opening his mind to other hotels outside of his normal preferences.
Mike adds, "Let's be honest — If I'm going on a business trip and spending a lot of time in my hotel room, I'm probably not doing things correctly. For me, if the room is clean and the location is convenient I'm happy. I get to save my company money and share in those savings, which is a great motivator."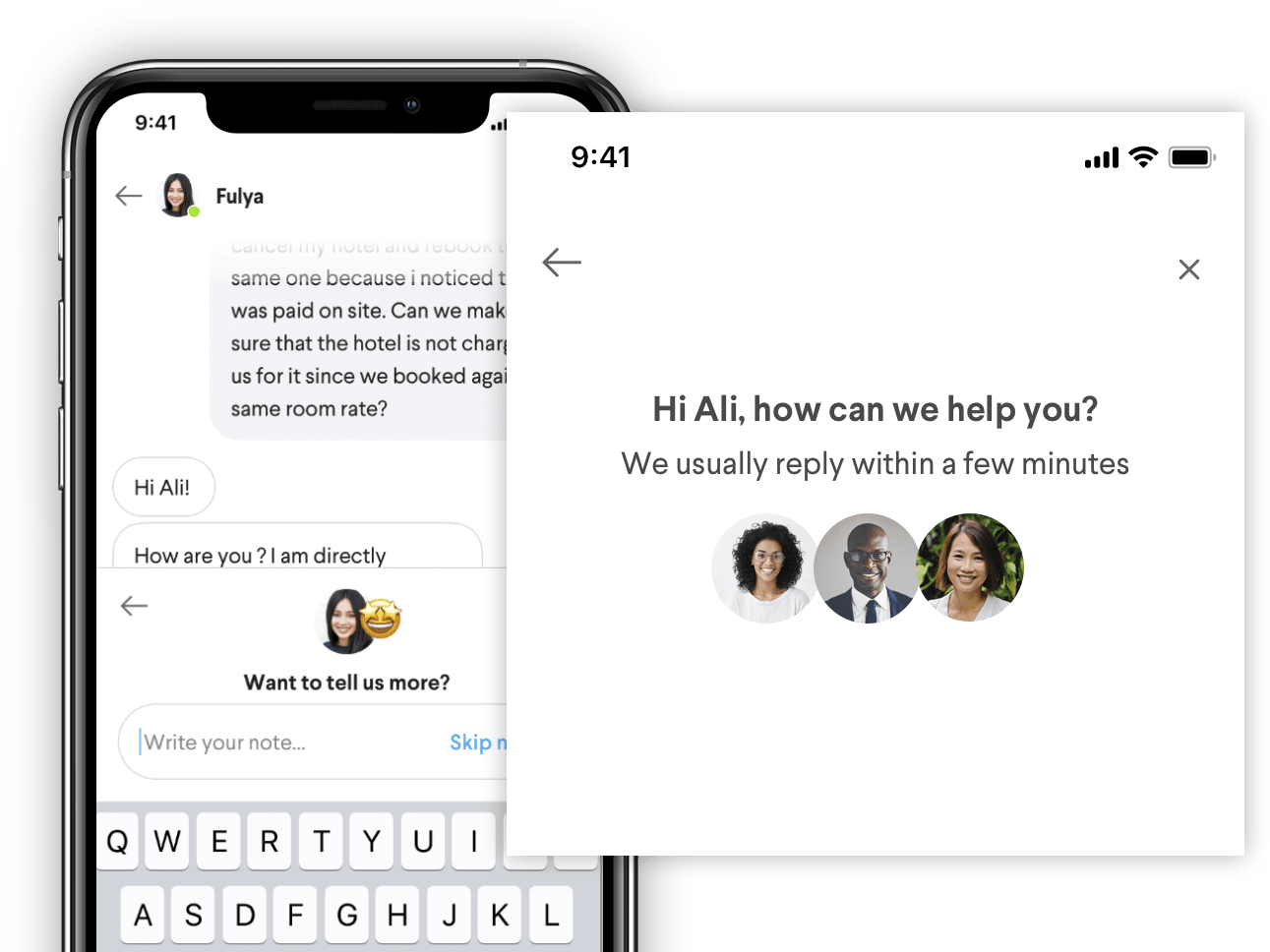 Travel Agents at Your Fingertips
Mike has a young child and wife at home, so when possible he opts for longer day trips, or refrains from staying an extra night if he absolutely must take a flight. This tight schedule means that what would have otherwise been a minor inconvenience on a personal trip can be really detrimental when he's traveling for the company.
"There were times where I'd have an all-day session and leave at 5 PM to grab a 7 PM flight, but it gets delayed or cancelled, and I had to make a choice," Mike said. "I either leave the current meeting I'm in to call the airline and get rebooked — which is counter-productive to the whole reason why I'm there — or I can send a quick chat to a travel agent and have them handle it for me."
Knowing that he's supported when on the road is invaluable to Mike because it allows him to focus all his attention on driving new revenue. "I love being able to pop open the TripActions chat feature," he says. "All I need to do is let the agent know that I'm in a meeting, but my flight was cancelled and I desperately need to get home tonight — they have saved me countless times."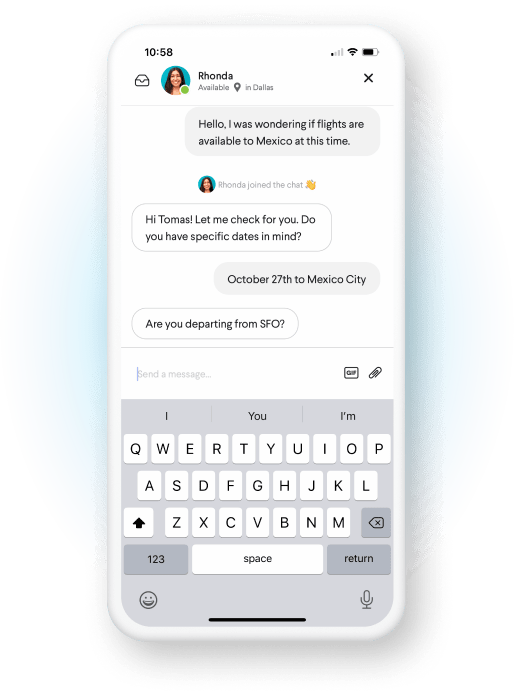 Bringing Home the Bacon
As part of its user-centric approach, TripActions regularly asks customers for feedback on how to improve. Mike answered one of these surveys and wrote, "more bacon", thinking that no one would read it, let alone actually follow up.
"I was in Atlanta for a 5-hour meeting with a prospect. It's 6:30 AM and I get a knock on my door for a food delivery. I was handed a handwritten note that read, 'Mike, you asked for it so we're bringing home the bacon.' Next to the note was a plate of bacon and fresh fruit! What an incredibly creative way to not only get my attention, but to show a customer that you really are listening."
The investment in technology-enabled travel agents combined with just the right level of personal touch by TripActions continues to delight Mike and countless road warriors just like him.