Be proactive when it comes to traveler safety
In times of natural disasters, political unrest, and global health crises like COVID-19, it's critical to have the right tools in place to act smartly on a moment's notice. Your business travelers' personal safety and well-being is your moral and legal responsibility. Business travel risks have come to the forefront of the industry and enterprises must take an active stance on ensuring every business trip is booked, approved, and organized with duty of care in mind. In addition to preparing for travel safety, you can have systems in place that ensure thorough risk assessments from check in to arrival. The definition of travel management and the role of travel managers has expanded greatly in the past six months. But it is possible today to build a travel policy that addresses all safety concerns and safety issues before they become a problem.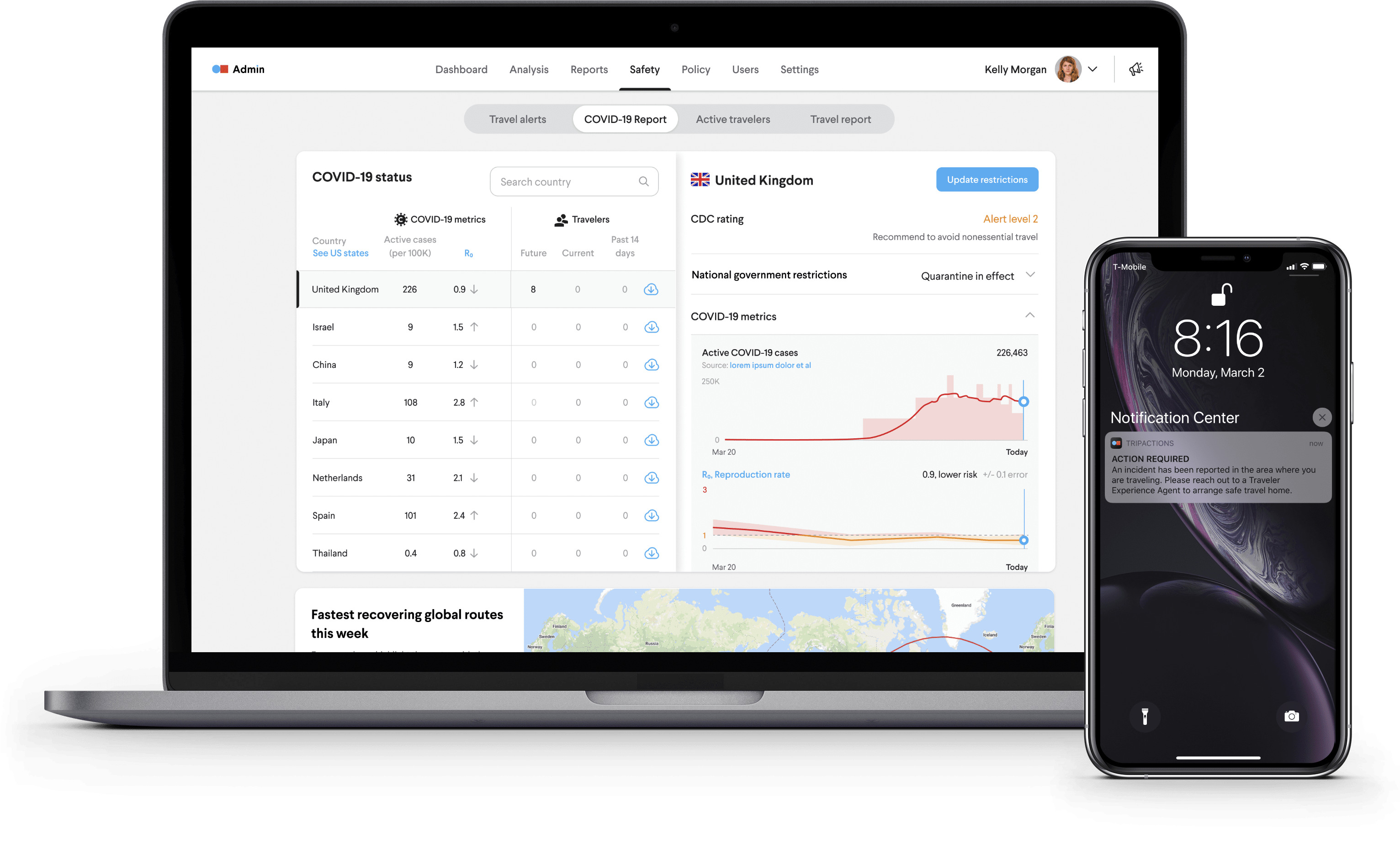 TripActions is essential to business travel continuity
The TripActions Business Travel Continuity™ suite helps organizations build adaptable corporate travel programs with comprehensive traveler reports, a live traveler map, granular policy controls, and dedicated traveler experience resources. You'll have the information and technology partner you need to maintain service during a crisis, send proactive alerts, gain real-time visibility into locations, and take automated/bulk actions that protect your global business travel workforce.
With TripActions, you'll gain single, global implementation, intelligent policy management, real-time visibility & reconciliation, and a tech stack that works for you.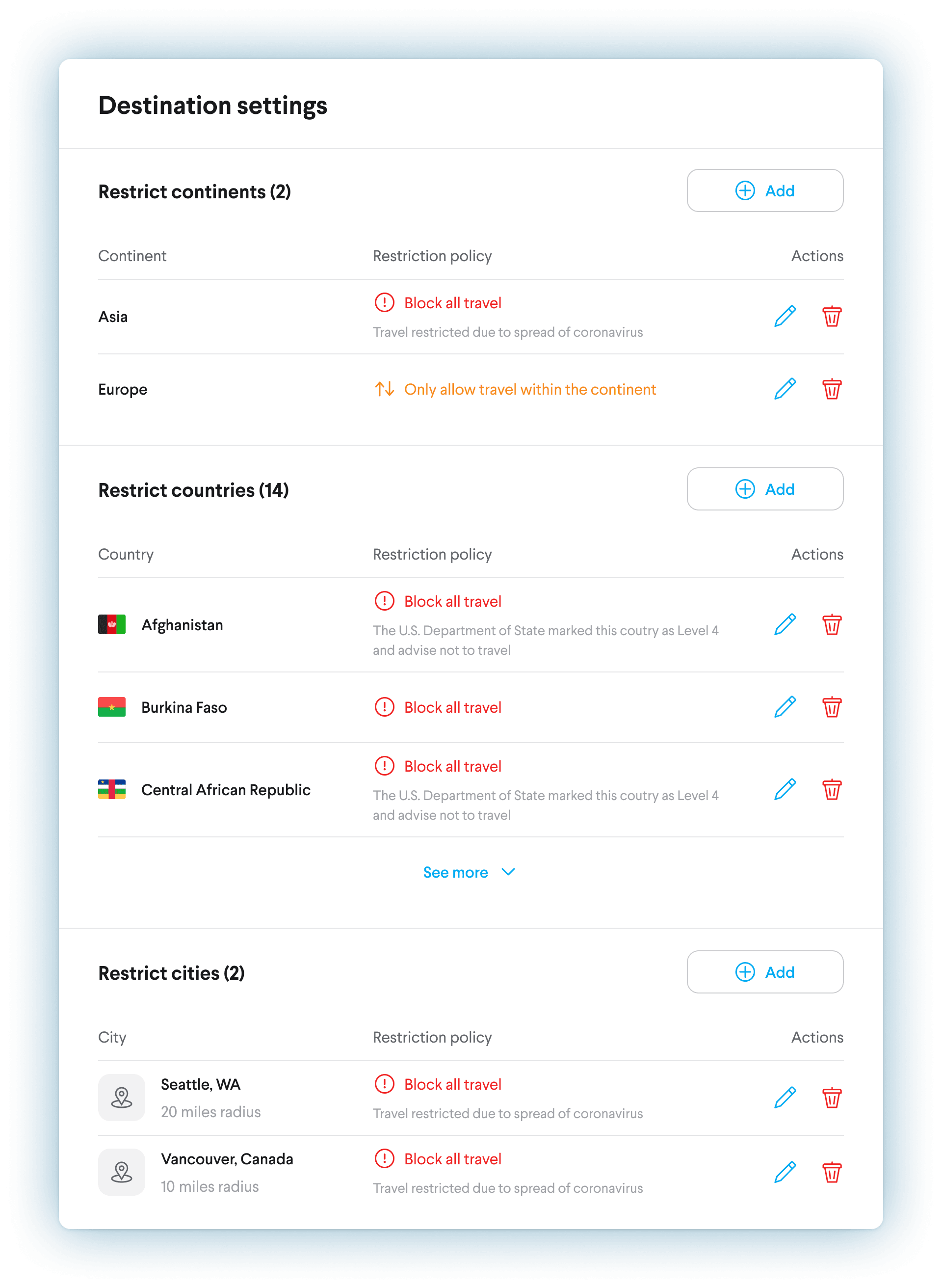 Identify and manage business travel risk
Gain complete control over your travel program and policies with features including:
Regional blacklisting: Set travel restrictions for continents, foreign countries, and cities that may pose a risk to traveler safety
Live traveler map: Know where travelers are at all times
Traveler notifications: Communicate directly with individual travelers and send push notifications and business travel safety tips via the Admin Dashboard
Coronavirus report: Get real-time coronavirus updates with a report that shows traveler impact and the latest news — all within the TripActions Admin Dashboard
Integrated payment and expense solution: Change policy restrictions in a moment so business travelers' aren't left having to use a personal credit card to get home
Global inventory: Ensure your road warriors have access to the rental car, hotel room, travel documents, Wi-Fi, and travel insurance they need no matter where they are in the world
24/7/365 access travel agents: Don't rely on a phone number in times of emergency. Available on chat, email, and phone, our team is standing by at all times to help