Be proactive when it comes to risk management
In times of economic uncertainty, natural disasters, political unrest, and global health crises, it's especially critical to have real-time data along with the right tools that enable you to act quickly and decisively. The goal of business continuity is to seamlessly enable ongoing operations in the face of external risk factors.
TripActions is essential to business travel continuity
TripActions enables business travel continuity with a live traveler map, comprehensive traveler reports, granular policy controls, and dedicated traveler experience resources.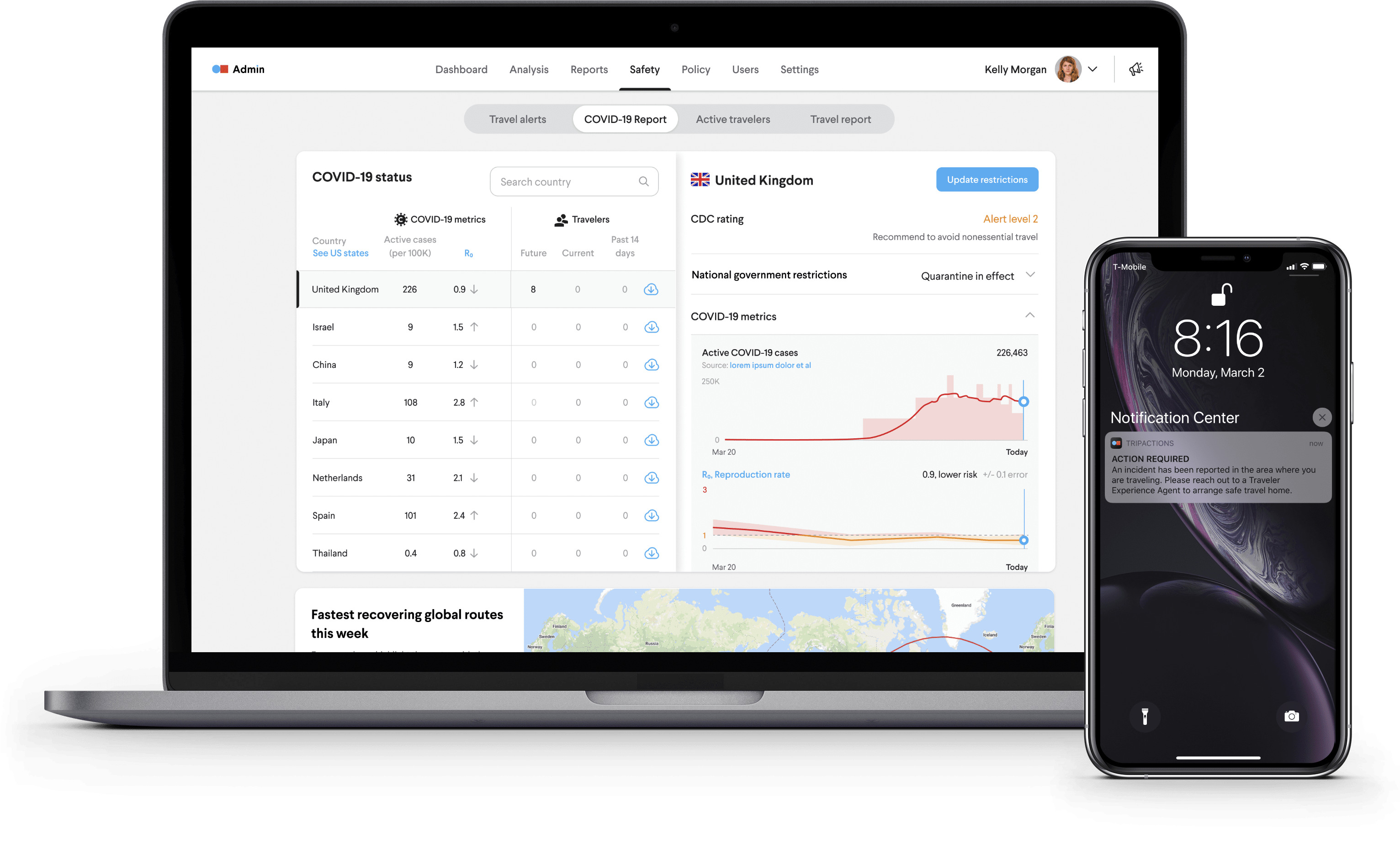 Full visibility for spend optimization and cost savings
Gain complete control over your travel program with the ability to adjust travel policies in response to global events and business needs with features including:
Savings Dashboard: Get a holistic view of travel spend to optimize program spend and save money
Enhanced invoicing experience: Gain full visibility into travel transactions and Goods & Services tax to fulfill accounting, reconciliation, and tax filing needs
Regional blacklisting: Set travel restrictions for continents, countries, and cities that may pose a risk to traveler safety
Live traveler map: Know where travelers are at all times
Traveler notifications: Communicate directly with individual travelers and send push notifications en masse via the Admin Dashboard