Return to blog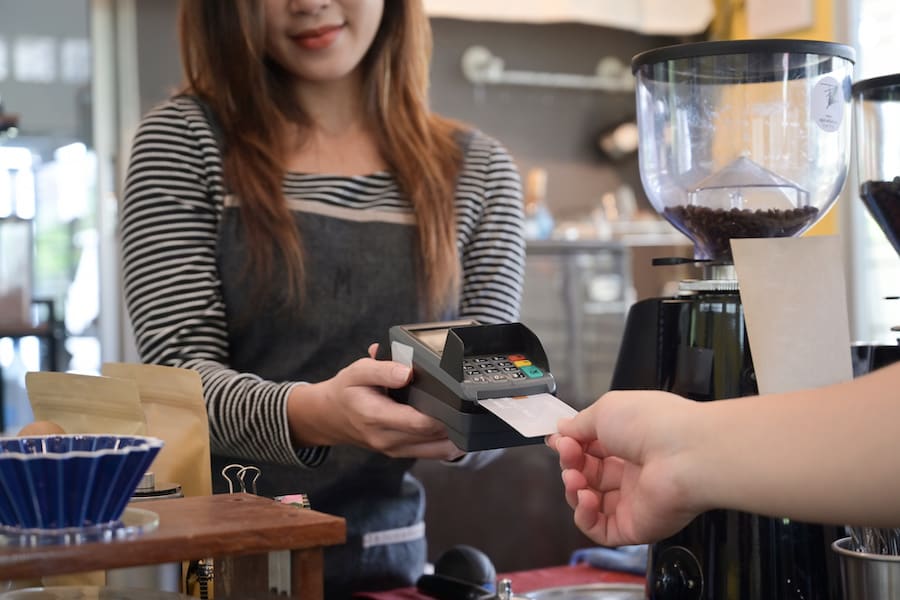 April 7, 2022
Why Corporate Cards Are More Powerful Than You Think
$14.1 billion: That's how big the North American corporate credit card market was in 2020—a number expected to jump in 2022 after a pandemic-induced lull.
Yes, corporate cards help empower employees to spend what they need. But that's just part of their appeal. These cards also come with baked-in benefits that may not be so obvious. And it's these benefits that make them the perfect tool for leaders of both small businesses and large organizations with an eye on growth.
Corporate cards may not seem like a top priority for busy company leaders. But it's often a missed opportunity, as corporate cards can help these leaders stay one step ahead of the competition.
How? Read the full story in the TripActions guide: 7 Hidden Powers of Corporate Cards.
The Magic of Control
One misconception about corporate cards is that they can lead to overspend from employees. But that's also what can happen when employees use personal cards. And when employees use personal cards, employers can't see what's been spent until the employees' expense reports are reviewed. On the other hand, when corporate cards come as part of a modern spend management system, all sorts of controls are featured.
In fact, with a solution like TripActions LiquidTM, small business leaders have much more control over spend. That's because program administrators can tailor the controls to be as granular as each company needs—even down to the individual employee.
The Financial Upside
Here's another benefit of corporate cards: They can help improve a company's financial standing. First, corporate cards offer access to capital, and can do it much faster than applying for a loan. With corporate cards, leaders can move quickly to take advantage of opportunities that crop up overnight—exactly the kind of opportunities that allow for savvy businesses to leapfrog the competition.
Another financial benefit comes through cashback rewards, which typically run 1–3% with corporate cards. No matter how much your company's expenses total, imagine having a portion of that back to reinvest in your business, or to use however you need.
The Bottom Line
When corporate cards are part of an end-to-end travel and expense management system, as with TripActions Liquid, companies can reap even more benefits. Did someone say no expense reports? What are the other benefits of corporate cards? They may not be what you think. Download the 7 Hidden Powers of Corporate Cards guide now and find out!
Return to blog