Return to blog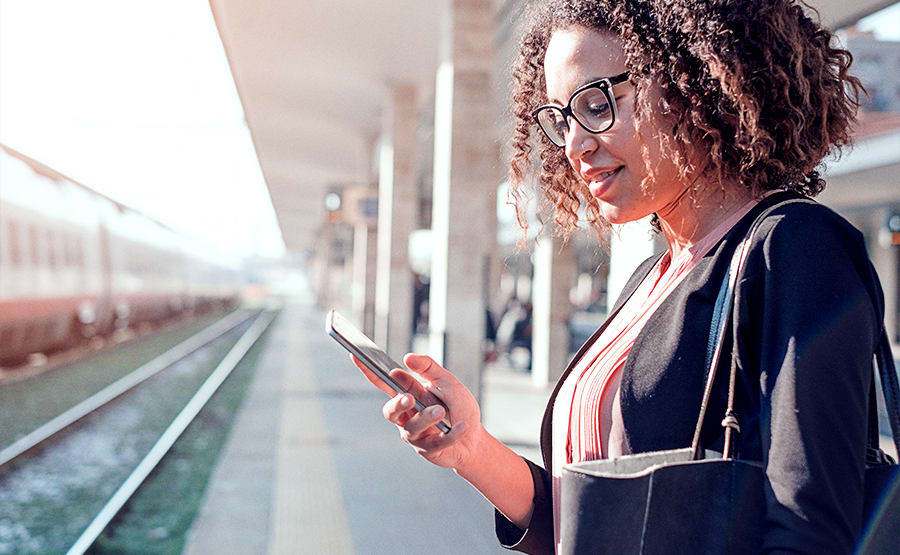 October 31, 2019
The Future of Business Travel Relies on the Future of Human Support
Here at TripActions, we're dedicated to improving the user experience by continuing to make it a key focus of our product. Travel is notoriously turbulent, made more stressful with the pressure of a critical meeting, event, or other reason you're traveling for work.
As a continuation of our efforts to deliver the best experience in business travel, we're proud to announce we've partnered with Twilio to rebuild our support infrastructure. Previously, TripActions support was built on two unique, out-of-the-box platforms. Moving forward, all support will be managed on one platform, built in-house, on top of Twilio Flex. Twilio Flex offers a fully customizable contact center, which allows us to reimagine what travelers and travel managers can expect from our proactive, global travel agents. Our travelers will reap the benefits of this new foundation that further enhances the support they've come to rely on.
We believe support is a key differentiator within the TripActions offering because travel is unpredictable and we understand that when you are in a bind, quick reliable human support can be the difference between a bad experience and a great one. We firmly believe support is not a band-aid for a product, but rather an extension of the product offering itself. The benefit of building our own infrastructure is that it enables the TripActions team to build products that seamlessly integrate with our booking and admin experience, evolving with the rest of our product and delivering the best experience for travelers.
Twilio Flex has reset the foundation of support. Everything that TripActions travelers love is still there, and some aspects have improved like rerouting and routing optimization. These enhancements align with what we've seen travelers want and ask for. It's time to speed things up so we can help keep travelers in the moment, the meeting, or whatever they actually travel for.
With Twilio Flex, we're reinventing the standards of global 24/7 365 corporate travel support. The future will support travelers in many different ways. Imagine a world where travelers are presented with self-serve flows for quick, personalized options, saving them time when they need it but also giving them access to travel agents. Through self-serve change buttons, smart routing and in-chat purchasing, we aim to make the TripActions support process the best in any industry.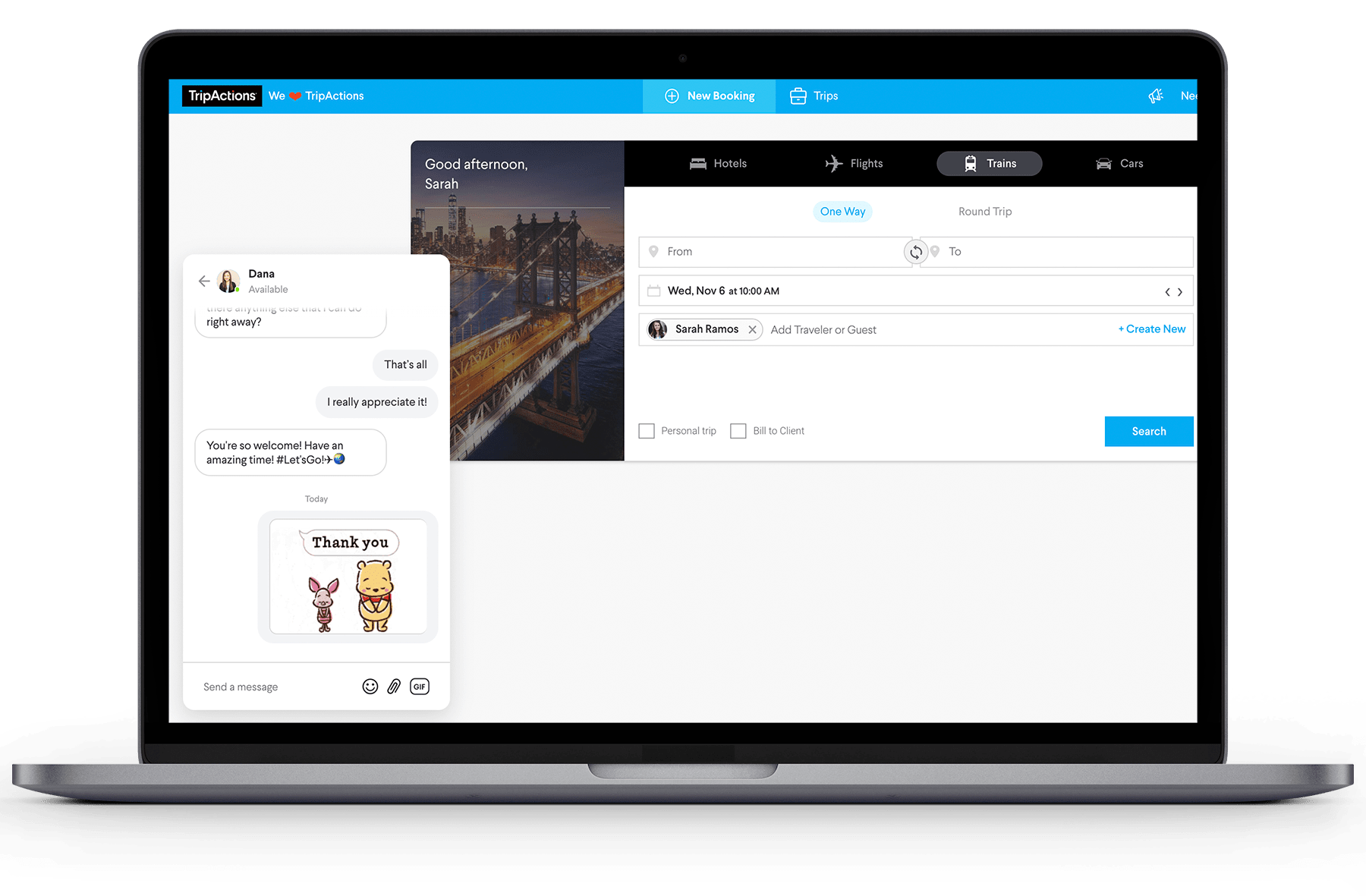 This product pushes the bounds of what support can offer, enabling us to enhance the experience the end-to-end, which is innovative and exciting for the business travel space. Travel managers are looking for solution providers and travel agents that will support their travelers, day or night, with ease. Travelers themselves will be excited to hear that we will be delivering faster support. Finance leaders will be glad to hear that our new support center's faster time-to-resolution means travelers are spending less time dealing with the hassles of common travel issues — booking, trip changes, seat upgrades, and more.
Platforms like Twilio Flex can give control over the support agent interface and the experience through intelligent routing and balancing. This allows us at TripActions to optimize routing of requests and frees up resources to use tools like chat that create tailored experiences for customers.
The future of business travel support has arrived.
To learn more about how TripActions is delivering a best-in-class experience for our users at any and every step of business travel, check out our product page.
Return to blog