Return to blog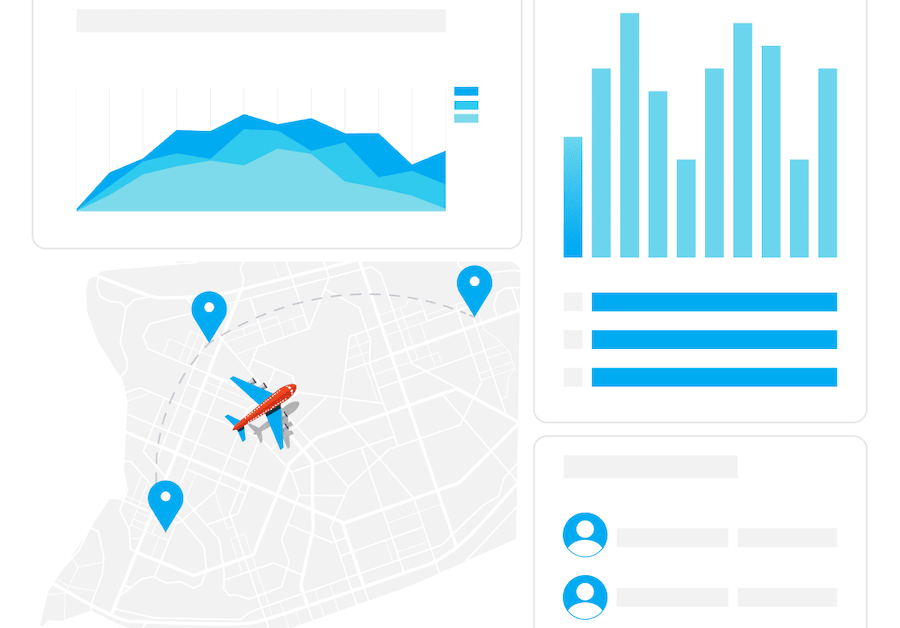 March 15, 2021
TripActions Releases New API to Bring T&E Reporting in the Data Age
There's exciting news from TripActions today: It's now possible to integrate the platform seamlessly into your own system of choice with the brand new TripActions REST API.
With the TripActions REST API, businesses can seamlessly import travel and spend data to their business systems of choice. The connectivity streamlines processes, increases efficiencies, and accelerates innovation. Enterprises integrating the REST API can now import travel data automatically and securely—benefiting from unrivaled granular and real-time data that TripActions provides to build consolidated reporting and services.
The COVID-19 pandemic has radically changed the way businesses are operating: The digitalization of the economy is rapidly accelerating and companies across all industries and geographies are embracing new technology to support their employees working remotely.
An analysis from TripActions customer Okta finds that companies now use an average of 88 business applications, while larger enterprises use an average of 175 applications. The steady increase in demand for new business applications to support a remote workforce will only continue to become more amplified as an increasing number of companies turn to a hybrid work model. With such an incredibly diversified landscape of applications, it is no longer possible for companies to manage each application separately.
"TripActions wants to make travel data available to customers as transparently and as detailed as possible. We already have the most user-friendly self-service dashboards, reports and analytics tool available on the market, but some customers want to further analyze that data in their ERP, BI, or other tools," explains Zoran Kovačević, Director of Product Management at TripActions.
"TripActions customer data was already available to them through our SFTP solution, but by popular demand, we have now added a 100% self-service TripActions API to our offering. This provides our customers with an easy way to access their travel data, integrate it with other data sources, and create additional insights themselves."
Through the TripActions REST API, customers can now benefit from:
Self-serve integration: Admins can generate their own API credentials and securely share all relevant information with their data/engineering team, with just a few clicks.
Real-time granular data in your application of choice: Data is processed, stored, and exported in real-time. It only takes a few seconds to visualize the last business trip booked on TripActions. You can now get immediate and definitive data on:
All travel spend
Granular trip details: booking type, flights number, origin, departure
Ancillaries, such as seat fees
Compliance: in-policy bookings, reasons for out-of-policy bookings and manager and approver data
Payment methods
Carbon emissions per booking
Unused tickets usage
Reporting: cost center, region, subsidiary, legal entity
Customized fields
Limitless applications: Clean, easy-to-use API documentation made for and by developers, which saves users time and effort when building tailored reporting and connected services.
This is our first API release, and we will continue to add new features and functionalities to this API to support our customers' needs for seamless and integrated ecosystems powered by real-time data.
Return to blog