Return to blog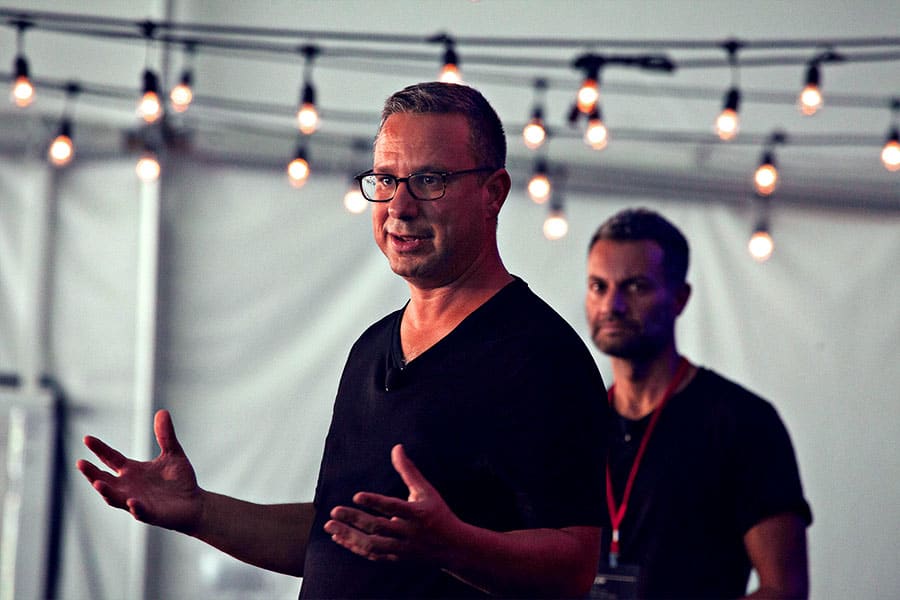 April 2, 2020
TripActions CEO on the Future of Business Travel
Earlier this week TripActions Co-founder and CEO Ariel Cohen joined Skift's editors for a virtual fireside chat on the path forward for business travel as part of Skift's new Travel's Path Forward: Business Travel.
Ariel spoke in detail with corporate travel reporter Michael Parsons about how TripActions is providing customers with real-time data and flexible corporate travel management tools to stay on top of the quickly changing COVID-19 situation. He spoke about the company's rapid innovation as a cloud-based technology company, bringing to market new TripActions Business Travel Continuity features to help organizations ensure the health and safety of their traveling employees while controlling costs.
"Because the TripActions platform is based on data," Ariel began, "we could actually see the beginning of a slow decline in booking. We were already getting a heads up that something was moving in the wrong direction before the headlines started. We asked ourselves a very simple question: How do we make sure that our customers can operate in this new environment? In the beginning, there were places with outbreaks and places without outbreaks so business leaders needed to have certain plans in place when travel managers needed that visibility."
"We could correlate the data that came from the CDC with the data from our system to see where the outbreaks would be. It was very important because employers could then tell business travelers, 'If you've been in Italy, don't come into the office right now.' This was three weeks ago.'"
The deep data and relationships that TripActions cultivated throughout the past 5 years provided an important foundation for reacting quickly to serve customers and business travelers.
The Ability to Iterate Instantly
Last week TripActions released an entire functionality around how to manage travel during an outbreak that is in different places at different times and to different degrees. This will be important for enabling travel managers to protect traveling employees while controlling costs moving forward.
"I don't think even the most optimistic people think we will be completely clear in 2-3 month. So, companies will need the tools, technology, and data that gives their travel manager insights and the ability to act on them. This is really what we've focused on."
Another important turning point was when TripActions had to react immediately to a travel ban between the United States and Europe. Leadership quickly mobilized the support teams to work from home in order to best support our customers.
"This is where running on a cloud platform is so important. It took us exactly a minute to tell the support team to stay home and continue supporting travelers from there. It was really powerful," explains Ariel.
TripActions new features empowers 4,000+ companies to be able to access and act on data in real time. Travel managers were able to watch the coronavirus dashboard, cancel all trips to a certain region at once, and communicate with employees.
"If you're not leaning on a technology platform then it is not likely that you're able to achieve duty of care or, what I call, business travel continuity. You want to be able to offer business travel managers the ability to constantly manage travel when there is a crisis. Most duty of care systems were designed for a certain event, but you need to have a much more holistic approach to manage business travel in this new era," said Ariel.
The TripActions team was able to rapidly innovate based on feedback from customers. The first feature that the team proactively released was the coronavirus dashboard. Then, executive and product leadership spoke with the company's customer advisory board about other features and tools they needed, then released new tools in a matter of hours.
"We moved from version one to version three in a week by adding more features and capabilities. The entire TripActions R&D team is developing functionality for a month from now, two months from now, three months from now," explained Ariel.
The Path Forward
Executives and corporate travel leaders will need the data and insights that enable them to determine where employees can travel safely, and flexible corporate travel management tools that enable organizations to take action quickly and decisively to protect employees, all while being cautious about budget.
It's inevitable that business travel will change, and become tighter in the short term, but then companies will shift their perspective and again focus on growth. There will always be a need to manage travel and people will need to continue to run their businesses in a more challenging environment, including times of economic downturns, natural disasters, political unrest and global health crises like the coronavirus. This is where having an advanced cloud-based solution is especially important.
"People will need to continue to run their businesses in a much more challenging environment. It is relevant for any, I would say, functionality in businesses and definitely for business travel," explained Ariel.
"If you talk with people from China, Singapore, or South Korea, you hear how governments are pushing business travel continuity and prioritizing business travel over consumer travel because they want to move the economy forward — with restrictions."
Leaders are asking themselves how to support their businesses going forward — and travel will be a part of that. While TripActions saw a drop in actual bookings in March, it was the strongest month for new leads and customers. Business travel operations are receiving attention from CEOs and CFOs who realize their organizations were unprepared for the coronavirus, either with an unmanaged program or antiquated, legacy tools. How the discussions around business travel moved up in organizations really tells you how important it is for the future.
"You cannot afford to not manage travel moving forward. Not only does travel need to be managed, but you need systems with 100% adoption now and that are handled with technology. Leaders need to be effective and you can only do that with technology. The old ways don't work," said Ariel.
Being a cloud-tech company with best-in-class global travel agents is part of what allowed TripActions to react and recalibrate for a changing market so quickly.
You can view the full interview here. To learn more about the Business Travel Continuity features, see here.
Return to blog