Return to blog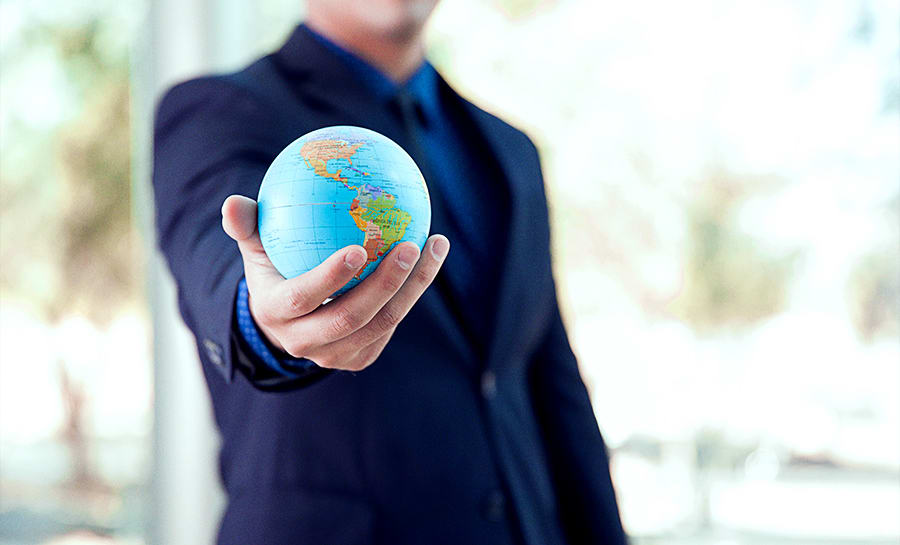 April 22, 2020
TripActions Celebrates Earth Day: Taking Care of Business and the Planet
As we celebrate the 50th anniversary of Earth Day, it's crucial to understand the impact regular business operations have on the environment. Business travelers have already demonstrated that they are growing increasingly aware and concerned about the impact that frequent travel has on the environment — a cultural shift which is paving the way for organizations that enable more sustainable travel. This will likely accelerate once business travel resumes.
In fact, a September 2019 survey of more than 1,200 travelers by TripActions found that 80% of travelers are very or somewhat concerned about the impact of business travel on the environment and 61% of travelers think it is important for their employer to offset their business travel.
Last October, TripActions launched our Carbon Impact program with a reporting dashboard to give companies and travelers actionable insights to make strides towards carbon neutral operations. TripActions gives customers the flexibility to opt in to offset their organization's carbon footprint through partnerships with organizations of their choosing to support their company's mission, philosophy, and/or other sustainability initiatives.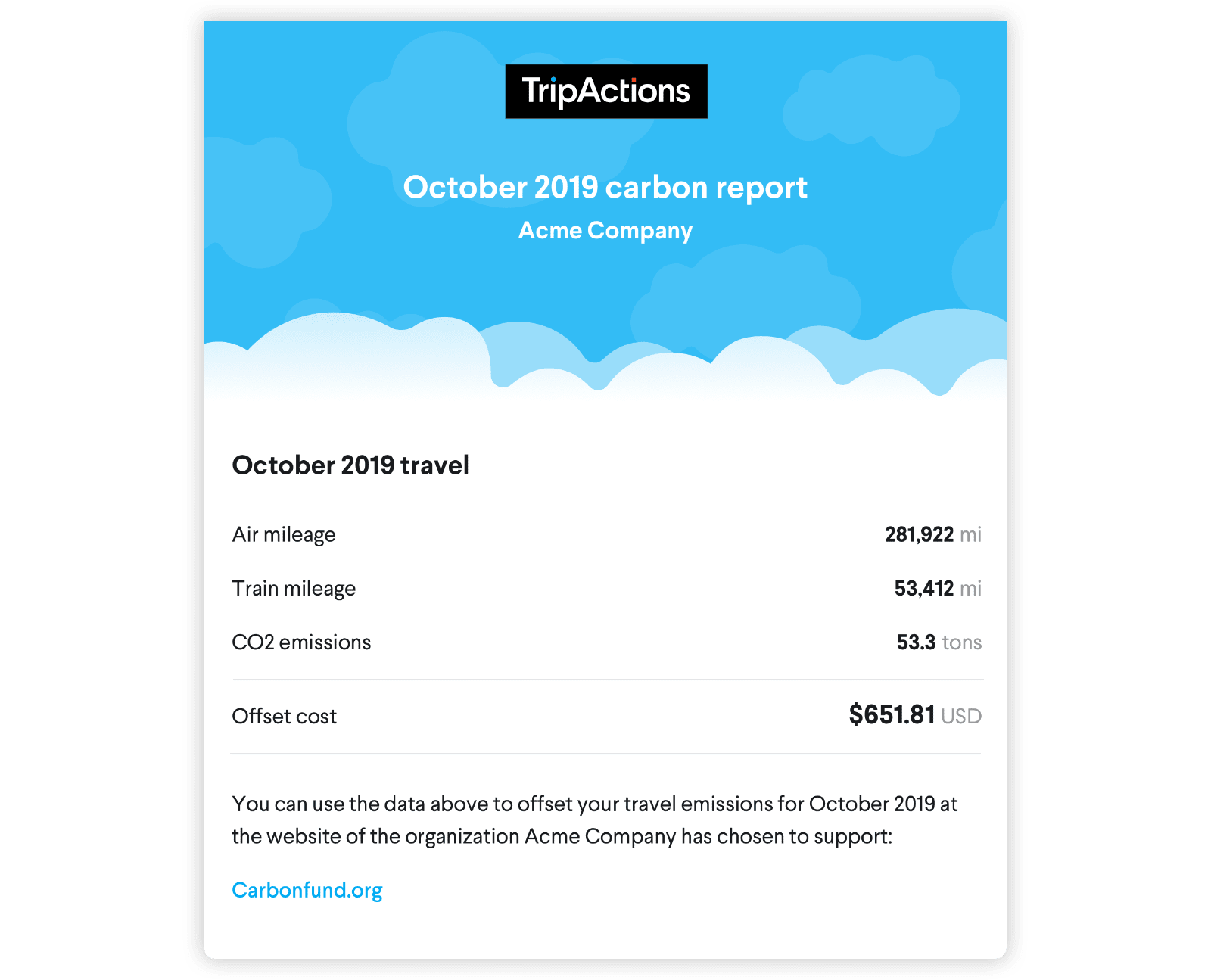 In February of this year, TripActions VP of Product Anique Drumright announced that we used our own product innovation to quantify and offset TripActions' environmental impact from all the flights we took in 2019—a staggering 7,435 flights totalling more than 14 million miles that created 2,881 tons of carbon. To offset this, we donated nearly $31,000 towards funding a variety of clean energy projects in India.
While carbon offsetting is a popular method for counteracting the environmental ramifications of travel, individuals can take additional steps to help take care of the planet while taking care of business. Here are a few additional measures travelers can take to reduce their carbon footprint when traveling for work:
Bring reusable water bottles and utensils to eliminate unnecessary plastic waste
Skip in-flight meals altogether and pack meals with reusable containers
Opt out of daily turndown and towel service at hotels to reduce water usage
Choose products and vendors that are doing their part to reduce plastic packaging, create less waste, and work towards carbon neutrality (e.g., lodging options that have eliminated single use plastics)
TripActions is committed to supporting the industry and our customers in becoming more conscious of the impact of travel as business travel resumes around the world. This Earth Day, we're excited to support this movement with the business travel community and our customers, partners, and suppliers.
Return to blog