Return to blog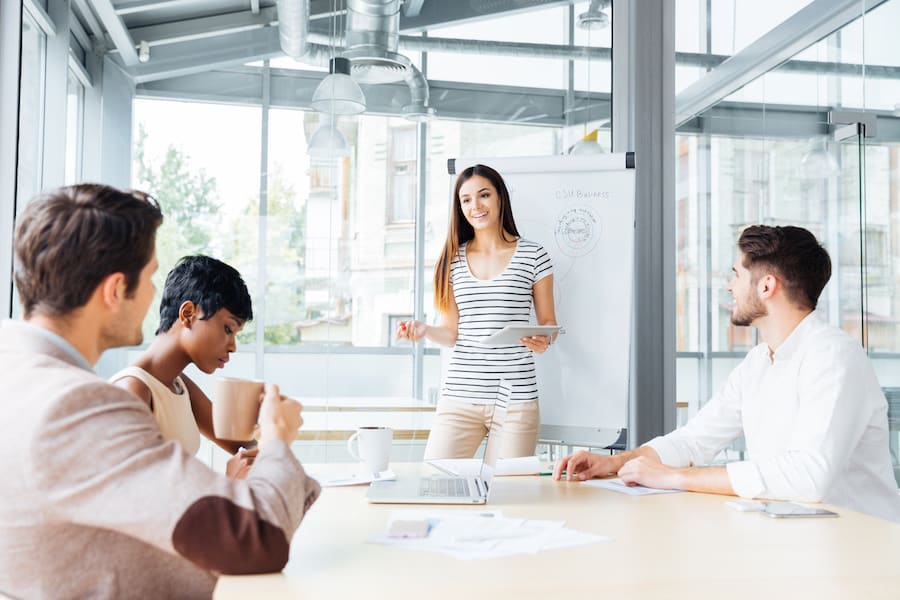 April 20, 2022
Why a Scalable T&E Policy Is Essential for Small Businesses
Let's face it: Of all the things small business leaders need to deal with in order to maintain and grow their businesses, T&E policy may not be at the top of the list.
But creating—and scaling—a smart policy around T&E can help those leaders save time and money; two essential elements for growth. That's why TripActions created a guide on exactly this topic: How Small Businesses Can Scale Travel & Expense Policy.
How Small Businesses Handle Travel & Expense Now
TripActions surveyed hundreds of small business leaders to better understand some of the challenges they're facing right now. One of the key findings: Travel is likely not the biggest category of expense for a small business—it ranked sixth in size relative to other expenses. However, respondents ranked travel No. 1 (by a lot) when asked about the trickiest category of expense to manage.
After all, traveling employees rack up many different kinds of expenses on the road, whether it's with the goal of driving new business or meeting with remote team members. Without proper policy measures in place, how will they know how much to spend on a hotel room, for example, or what the limit is on a client dinner?
And that's just the beginning of the considerations when creating a comprehensive T&E policy. Small business leaders have many other decisions to make around spend, such as who approves expenses, how to handle out-of-policy spend, and whether to implement a corporate card program. Of course, as the complexity of a business increases, so do the rules and boundaries around T&E. It can be a lot to keep track of.
That's where the automation of an end-to-end travel, corporate card, and expense management solution comes into play. It offers essential tools to help with the increasingly complex needs of a growing company. Interestingly, though, the survey also found that many businesses aren't using automation to help flag out-of-policy expenses or misuse of corporate cards. In fact, many small businesses aren't employing any automation at all around spend management.
What are the percentages, exactly? Download the guide to find out.
The bottom line: For small businesses, automation provides an opportunity to save money and time—and get a jump on the competition. That's where TripActions' travel, corporate card, and spend management solution can help. It not only streamlines a company's process today, but grows with the business as it expands.
And future-proofing is something all organizations can use.
See all of the data—and all of the tips—in the TripActions guide, How Small Businesses Can Scale Travel & Expense Policy.
Return to blog