Return to blog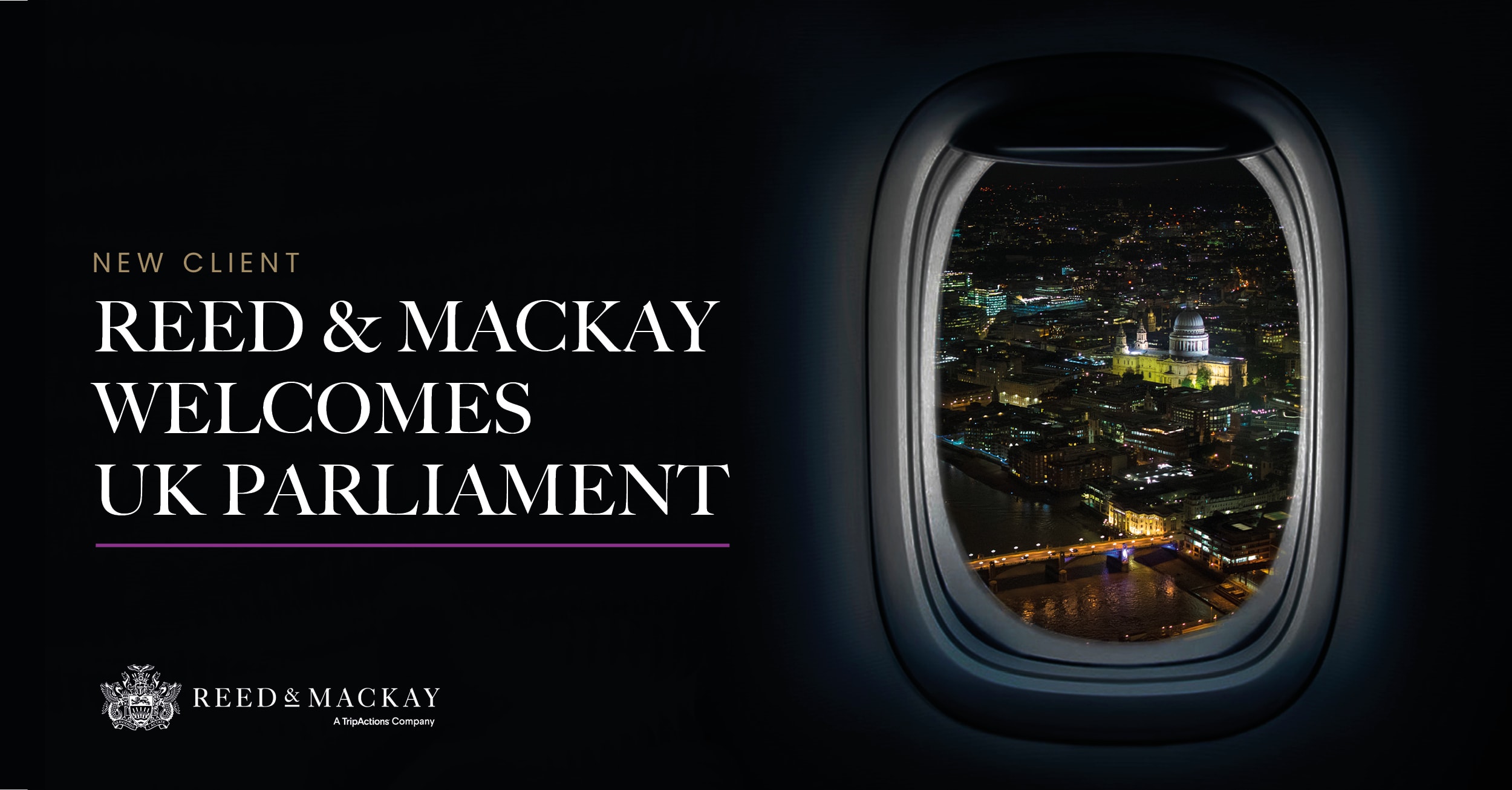 January 20, 2022
UK Parliament Selects Reed & Mackay to Modernize Its Travel Program
UK Parliament has officially joined the TripActions family.
Reed & Mackay, which TripActions acquired in May 2021, has been selected as the new Parliamentary Travel Office provider for the Members of both Houses (MPs and Peers), their staffs, and the staff members of both Houses.
Reed & Mackay stood apart from the competition not only for its acute focus on high-end premium service and dedicated travel consultants, but also for its industry-leading technology. It is this unique, unified collaboration between high touch and high tech that makes Reed & Mackay the smartest choice for clients.
"We are delighted to partner with the UK Parliament to deliver corporate travel expertise, cost control solutions, and our renowned high-touch service to ensure the Members and their staff can travel safely and with confidence," said Fred Stratford, CEO, Reed & Mackay.
These elite travelers will be able to manage their travel on the go via a modern family of tools and benefit from the guiding hand of the Reed & Mackay consultants and their dedicated back-office systems.
The Parliament members can expect premier services such as:
Fulfilling personal preferences such as specific pillow types, brand of drinking water in a hotel room, and other boutique amenities.
Fast-track immigration and arranged meet-and-greet services, especially for trips to high-risk countries or unfamiliar destinations.
Double confirmation of early and/or late check-in and hotel pre-registration, with a key waiting for travelers upon arrival.
Flagging as VIPs with all suppliers from the time of booking.
Parliament members can now travel with the knowledge that they have the best tech and team guiding their future travels. Reed & Mackay consultants are committed to focusing on the members' individual needs and requirements, and are insistent on ensuring that each itinerary and situation is handled appropriately and professionally.
Return to blog