Return to blog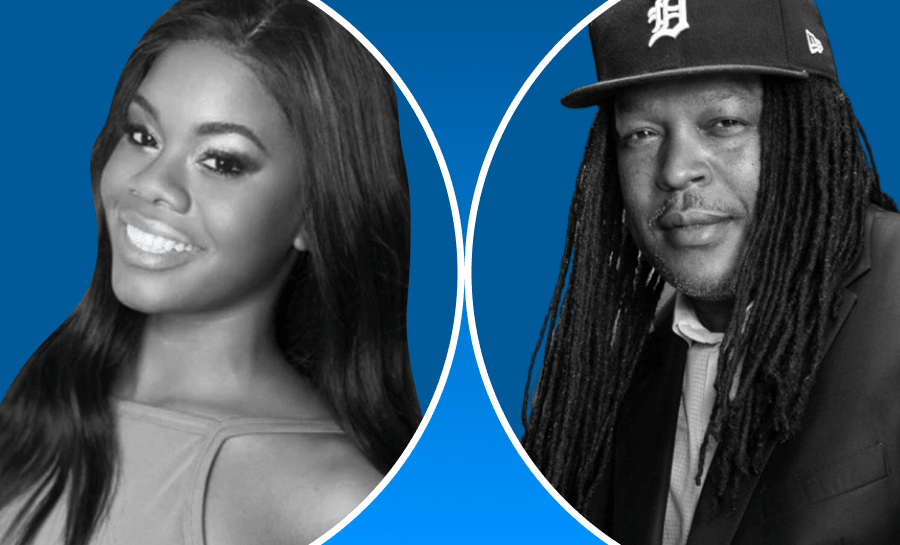 April 28, 2022
Video: Shaka Senghor & Gabby Douglas on Balancing Health and Wellness in the Workplace
After surviving the pandemic and events of the past several years, a newer generation is entering the workforce and expecting their employers to be strategically thinking about how to nurture their mental wellbeing. As companies work to recruit top talent, mental health resources provided by employers will ultimately cultivate a safe and productive community.
TripActions sat down with three-time Olympic gold medalist, Gabby Douglas, to share the powerful message behind supporting mental health in the workplace. Douglas is the first African-American gymnast in Olympic history to become the Individual All-Around Champion, and the first American gymnast to win gold at the same Olympic games for individual all-around and team competition.
Douglas was joined by Shaka Senghor, TripActions Head of Sales and Success Culture, former Head of DEI, New York Times best-selling author, and Grammy nominee. In a panel moderated by TripActions Senior Director of Corporate Marketing and PR, Kelly Soderlund, Senghor, and Douglas discussed how companies are prioritizing mental health resources in the workplace.
To kick things off, Soderlund prompted Douglas with the question, "What does it look like for a company to fully advocate for both mental and physical health?"
Douglas touched on the human element of companies—when an executive-level team sees the humanity behind their employees and is willing to meet their needs across the spectrum; it helps employees flourish. Senghor added that mental health is a vital piece of a company's culture and enhances the bottom line. When employees feel seen and heard, they are more likely to show up to work with a positive attitude, further boosting productivity.
"It's important we see mental health resources not as fixing something wrong but as a larger holistic part of all of our health needs, which we consistently do at TripActions," Senghor said.
The conversation shifted to the public image mental health is taking due to social media and the press. Douglas emphasized that historically, she was pressured to hide her mental struggles because of her position in the public eye. However, to talk about these mental battles—and give light to them—is to destigmatize them.
Senghor also discussed that being a leader means giving employees the space to be vulnerable, whether it be in offsites, resource groups, or stipends to spend on mental health services.
"I always was taught hard work is number one, but we can't do that hard work unless we can release in healthy avenues. The more the company can rally everyone as a community and celebrate unique qualities and hard work the more we can work towards a safe and uplifting environment," Douglas said.
As the tides shift, not every boat will need the same resources. Now more than ever, employees are advocating for themselves on what is needed in their unique workspace.
"What will inevitably be next is a deepening of the conversation; starting those discussions on the emotional and psychological safety," said Senghor. "I think we are going to see a lot more companies adopting the idea that we need to care about the employees and collaborators in our space which will further the shift in today's mental health language."
Return to blog