Return to blog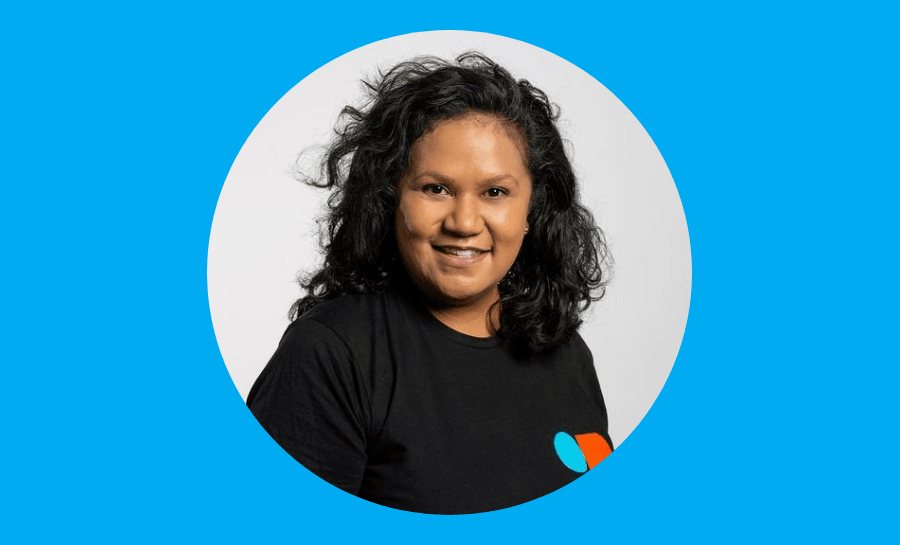 September 4, 2020
Flight Crew Series: From Old-School to Startup, Francien Souhoka on the Travel Agent Revolution
Welcome to The Flight Crew Series where we sit down with our team members around the world to get to know them better. We talk about the careers that led them to TripActions, what their roles look like on a daily basis, why they believe in their teams, and even their favorite travel memory. The participants were selected by their peers for the incredible work, team spirit, and how they embody TripActions values. Read more from the series here.
Francien Souhoka is a Senior Travel Experience Agent who joined TripActions in March 2019 with an enormous amount of industry experience and knowledge. She previously spent 14 years as a travel agent and consultant with major European airlines and legacy TMCs before discovering TripActions serendipitously. She was working mostly with group air travel requests at the time and missed the combination of booking an entire trip including accommodation. She was thinking about her next career move. "I came across a YouTube video with Ariel and started to feel excited. I went immediately to the website and saw they still had vacancies. I decided to apply and the entire process went so quickly. I signed with TripActions within three weeks from applying," explains Francien.
She loved being a part of the team as it grew to 40 agents. Within a year, Francien also moved from a tier 1 agent to tier 2 where she was able to draw on more of her previous industry experience.
"I loved that TripActions was a startup that was really questioning the status quo. I also like to challenge myself and the days are never the same here at TripActions."
Technology That Changes the Game
Unlike some of our peers, TripActions is a full-service travel management company which means our full-time, in-house travel agents are located in TripActions offices around the world. As an organization built on putting the user first, leadership knew that they needed to invest in infrastructure that would create the best agent experience in the industry.
The result is the proprietary TripActions agent technology TravelXen that normalizes various inventory sources to enable agents to provide a faster, more robust, and more personalized service experience for each traveler. TravelXen empowers our already experienced agents to efficiently support travelers across multiple communication channels.
TravelXen played a particularly important role in aiding travelers post-COVID.
"We can just click to see how many unused credits a traveler has as well as the traveler profile and their company policy. In my previous roles, we always had to switch screens and systems when helping a traveler. With TravelXen, it's all in one place so we can be extremely efficient with our, and more importantly, our customer's time," says Francien.
"When we receive a chat, we just click on the TravelXen button and have the right profile with the right information for that traveler and trip. It's also much easier for us to see and solve the travelers' or travel managers' needs that any of the tools I used previously."
The TripActions engineering team works closely with travel agents as they continue to develop and innovate TravelXen to make it the most powerful agent tool in the industry.
Automation Paired with Human Touch
Although technology and automation are present and help Francien provide the best possible service, it is her human touch that really makes the difference with the enterprise clients she works with. She laughs explaining how many business travelers started their correspondence by first checking to see if she was a human — and not a robot.
"We're definitely not robots. We're definitely humans," Francien responded. Automation plays a critical role in making support as efficient as possible, but business travelers prefer to work with a real person. Most business travelers that Francien assists are part of large enterprise organizations and prefer to jump on the phone if possible.
"During the COVID-19 crisis, when business travelers had to wait hours and hours to speak to a travel agent at other TMCs we responded to our customers, on average, in just six minutes. And we're available 24/7 365 at no cost to the traveler -- it's all included in the trip fee."
Francien loves working with enterprise clients because they are frequent travelers and know what they want. "The biggest reward you can get from an enterprise customer is when they tell you how much you've helped," she noted.
A Different Kind of Culture
After making the transition to TripActions, Francien noticed that the views on her LinkedIn page were higher than ever before. Previous colleagues still working at legacy TMCs were curious about the new approach that her company was taking on travel agent support and technology.
"We're way ahead of everyone, but we try to stay humble and work hard in the job we do. No matter who I talk to or what I read, I'm always proud of our product and our people."
Although Francien is currently working from home, she still feels supported by the friendly culture that TripActions cultivated in its offices and online. Nothing exemplified the positive culture of TripActions more than Connections — the TripActions off site hosted for all employees in 2019.
"It was so good to meet everyone in person. Everyone across the organization is so approachable. You can send anyone a message, even VPs and leadership, and they'll always get back to you and try to help. We encourage each other to get to know other teams well."
Although Francien feels the values of TripActions in every day of her work, she says, "Above all I take pride in working hard on solving problems for our users and still staying humble when it works out for the user."
Learn more about our extraordinary 24/7 365 proactive travel agent support here.
Return to blog