Return to blog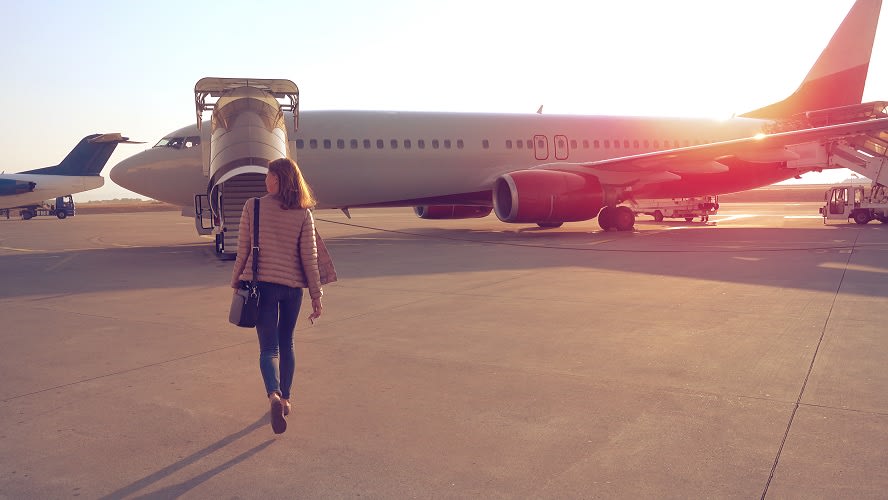 May 26, 2020
Enabling the World to Get Back to Business Travel Safely (When Ready)
As the world enters the nth week of WFH, we're all wondering when we can get back to business travel safely. Leveraging data, TripActions has developed new product features and functionality to help execs, travel leaders, and road warriors make decisions about the safety of travel when it inevitably returns. This includes providing the latest location-specific COVID-19 data, local government restrictions at origin & destination, and trends on business travel flight activity to the top global destinations. Plus, with companies now holding millions of dollars worth of unused tickets and waivers for cancellation fees, TripActions has automated the process to use these credits in the booking flow to unlock this value. This easy, automated way to book using credits and waivers ensures that our clients don't leave any money on the table as they get back to business travel when ready.
True to our core as a modern, cloud-based travel and expense tech company, TripActions has been focused throughout this global health crisis on driving rapid innovation that gives our customers the real-time data and insights they need to protect their traveling employees while controlling costs -- and pairing that with the human touch of our expert 24/7 global travel agents around the world.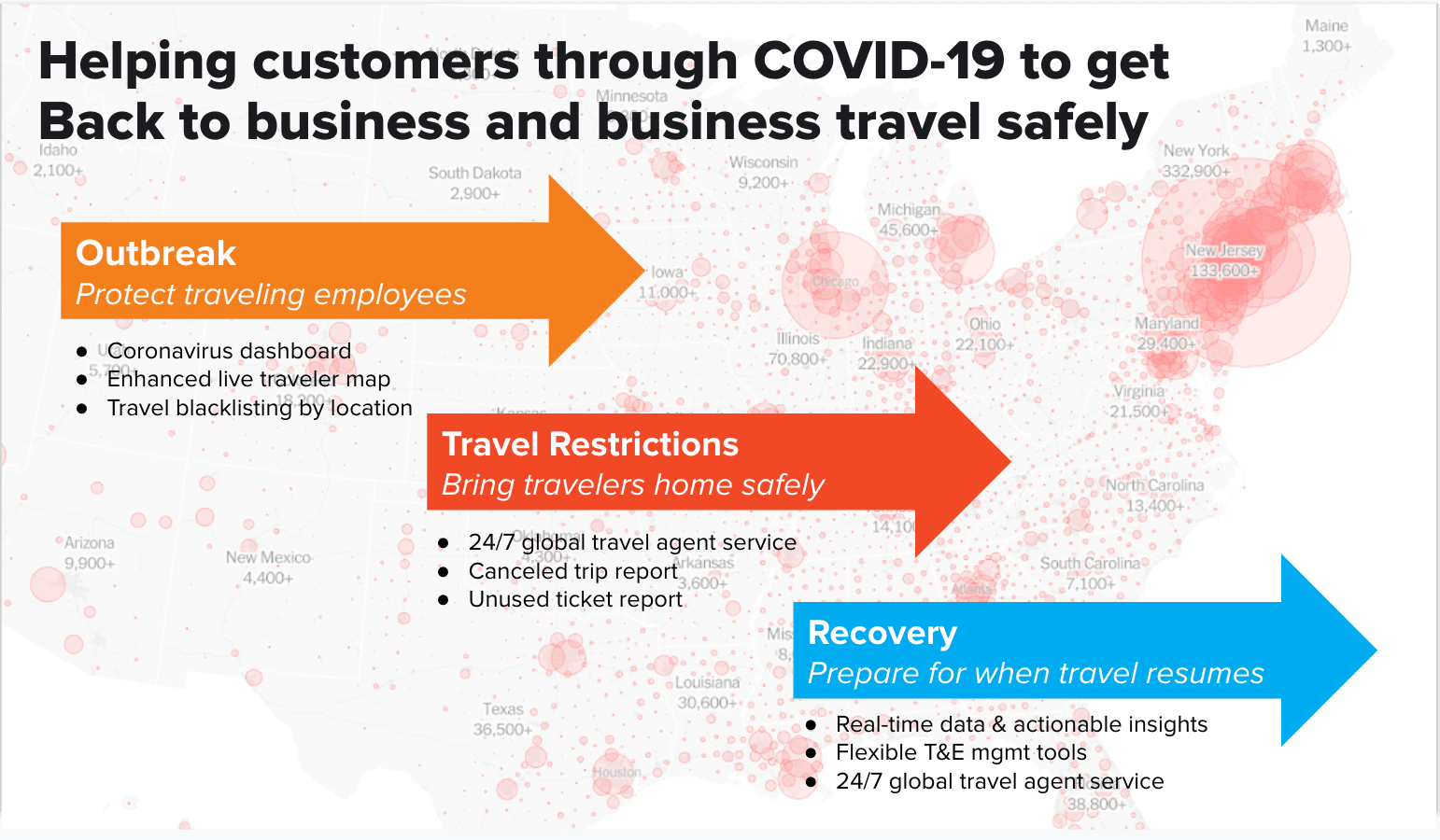 Early in the crisis this meant ensuring organizations knew where their travelers were, had been over the last 14 days, and where they were going (via a live traveler map), and enhancing our features that enable travel leaders to blacklist travel by continent, country and city -- all as part of a comprehensive, in-product coronavirus dashboard. At the same time, we launched the TripActions Community to create a peer-to-peer network for finance, HR, operations, risk, and travel leaders where they could get insights, best practices, and answers to their most pressing questions. Our Office Hours that we launched for these same groups further helped drive dialogue and sharing as we all worked -- and continue to work -- through the crisis together.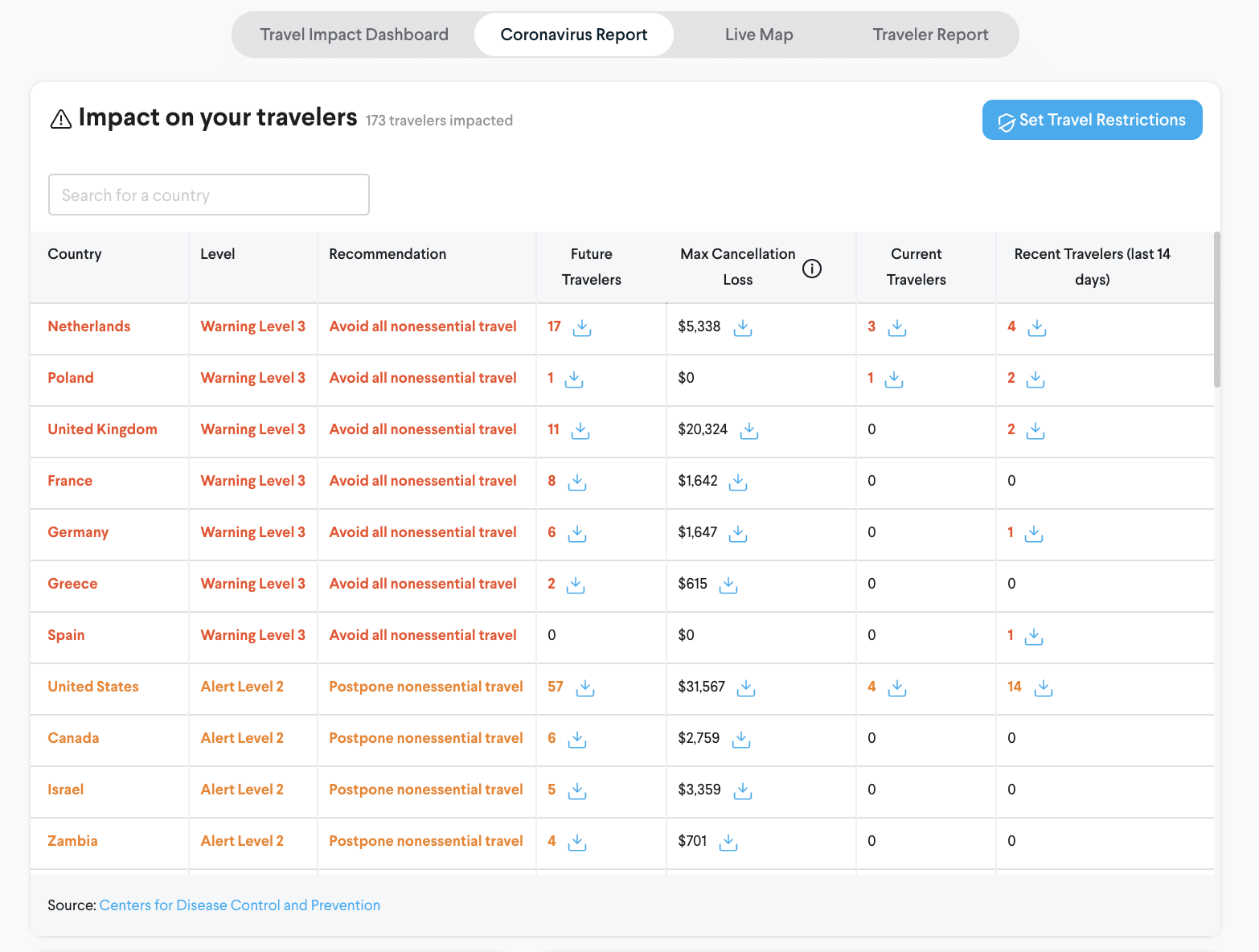 Then, as travel restrictions came into place, it meant helping travelers get home safely and quickly, and enabling them to easily cancel future trips. We gave finance and travel leaders visibility into the financial implications of those cancellations, along with their unused tickets, to help them understand and control costs in preparation for an uncertain global economy.
The Path Forward for Business Travel Recovery
Now, as travel bookings and actual trips flown are slowly and steadily rebounding on the TripActions platform, many are preparing for the return of business travel within their organizations. With this in mind and in support of customers and their travelers, we're launching new tools, features, and functionality to help finance, operations, HR, risk and travel leaders prepare their organizations to get back to business and business travel safely when they're ready, including:
New COVID-19 Report which aggregates COVID-19 information, including status by country and by U.S. State, with the number of active cases and reproduction number (R0); current and upcoming employee travel; and drill down COVID-19 detail by location that highlights the CDC rating, any government restrictions in place (social distancing, entry bans, flight bans, quarantine requirements, etc.), and the destination's COVID-19 metrics. The report also provides a link for travel leaders to set and adapt travel policy based on these critical data points.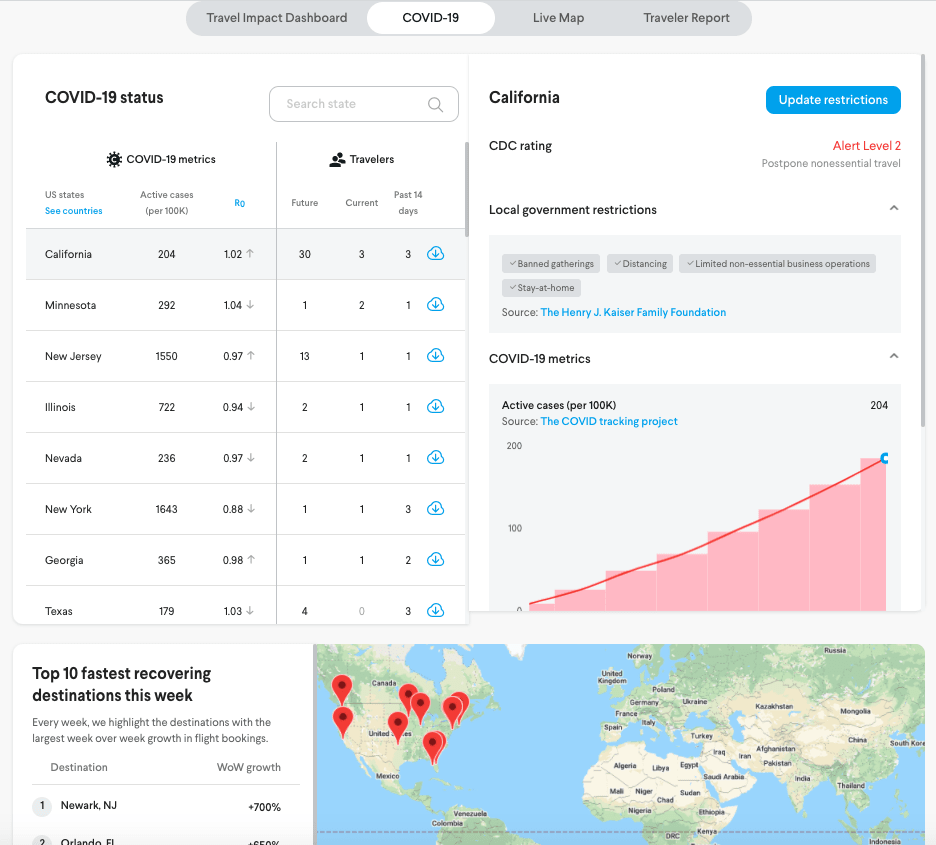 TripActions policy settings that offer deeper customization and control, including custom policy levels that enable travel leaders to ensure certain employees can travel when permissible; destination restrictions by policy level that ensure essential business travel can continue by permitting travel to specific locations within policy level; and the continued ability to blacklist travel by continent, country, and city.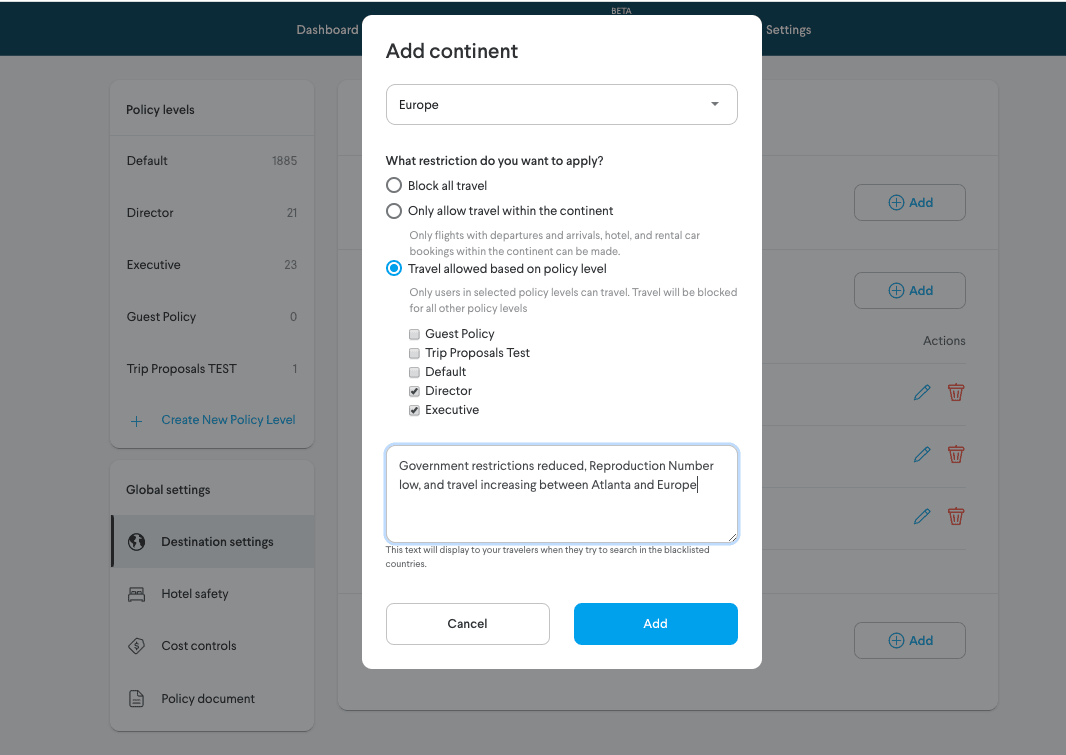 Giving travelers the data and confidence to return to the skies when ready. Through integrations with open source APIs and with Routehappy's extensive airline safety information, employees can book travel confidently. When travelers look to book any flight, they now have access to ATPCO's Reassurance UPAs (Universal Product Attributes) which are illustrative graphics and messages that showcase the precautions that airlines are taking to ensure passengers feel safe and protected when traveling. Throughout the entire booking flow, travelers have access to what measures airline providers are taking, and have access to destination focused COVID-19 data via their online itinerary that includes COVID-19 data, local government restrictions, and more.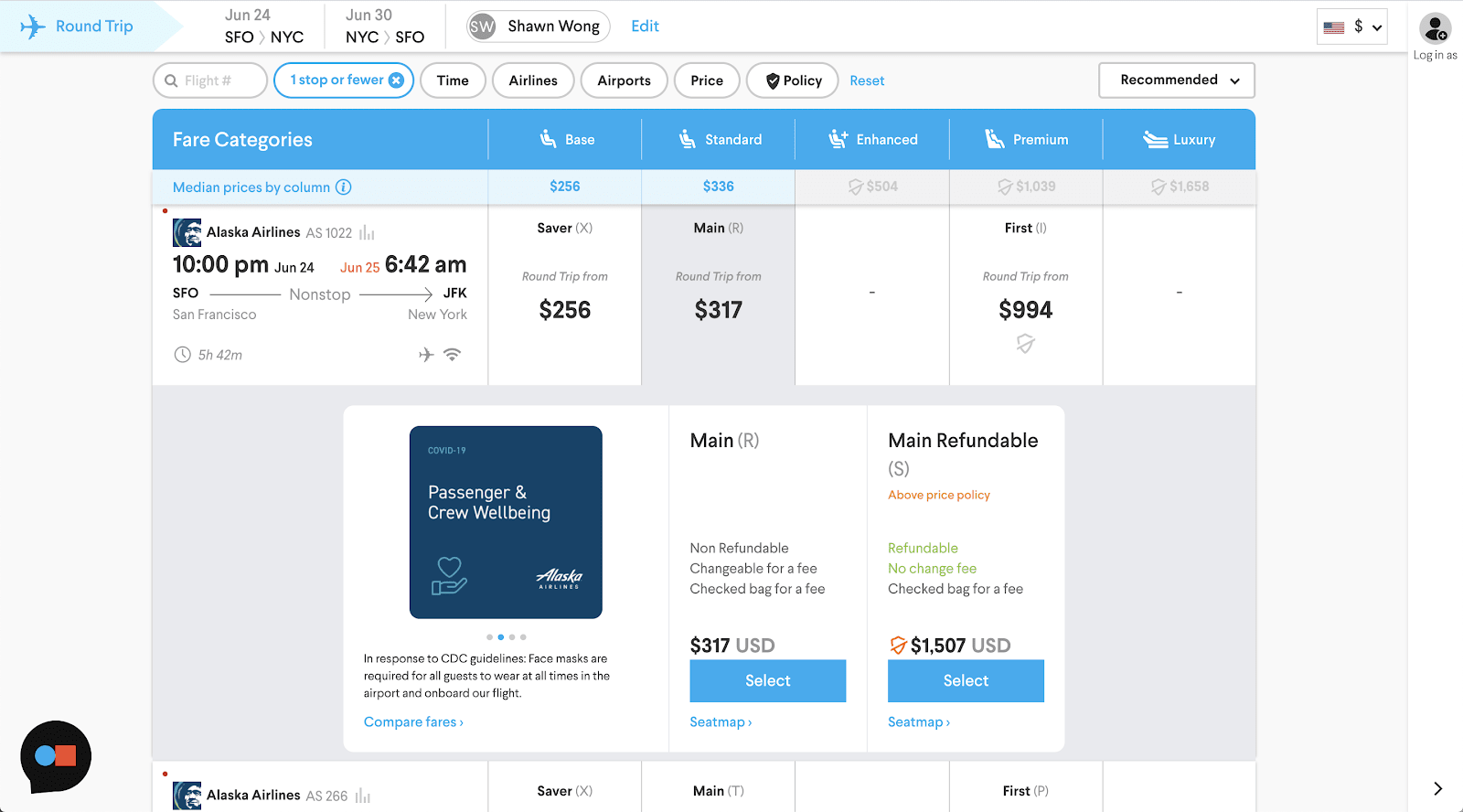 Automated unused tickets and applicable waivers built right into the booking flow ensures that organizations and their travelers can easily book travel by applying unused airline tickets and waivers. When travel came to a halt due to travel restrictions around the world, many organizations saw mass cancellations of booked travel by their employees. The major airlines waived their normal cancellation and change fees, allowing travelers to rebook travel in the future with no penalty. By automating unused tickets and waivers in the booking flow, TripActions is ensuring that its clients don't leave any money on the table, helping with both business travel and financial recovery. Additionally, TripActions provides travel managers and finance teams visibility into all current and past spend, credits, waivers, and expirations in an unused ticket and waiver report, and starting in July will be able to support an airline's process of transferring unused airline credit from a client's current agency to TripActions when applicable.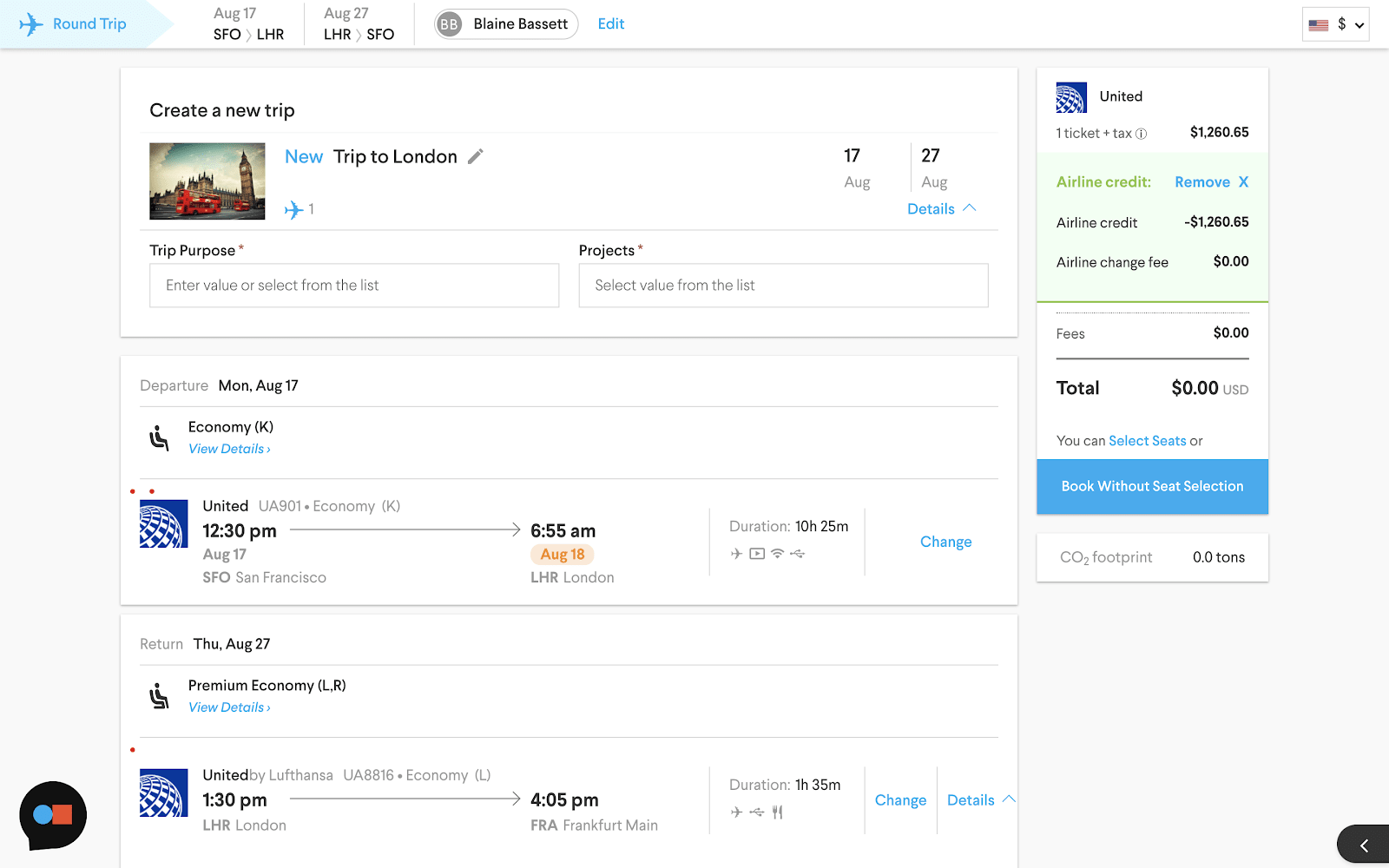 Free, public-facing TripActions Business Travel Recovery™ site with real-time COVID-19 data. Available for free to everyone, travelers can input origin and destination cities to get real-time data to assess the safety of travel, including COVID-19 reproduction numbers (R0), number of active cases, trend over time, and government restrictions with country and U.S. State level detail. Plus, top global routes by flight bookings to see the current state of business travel recovery.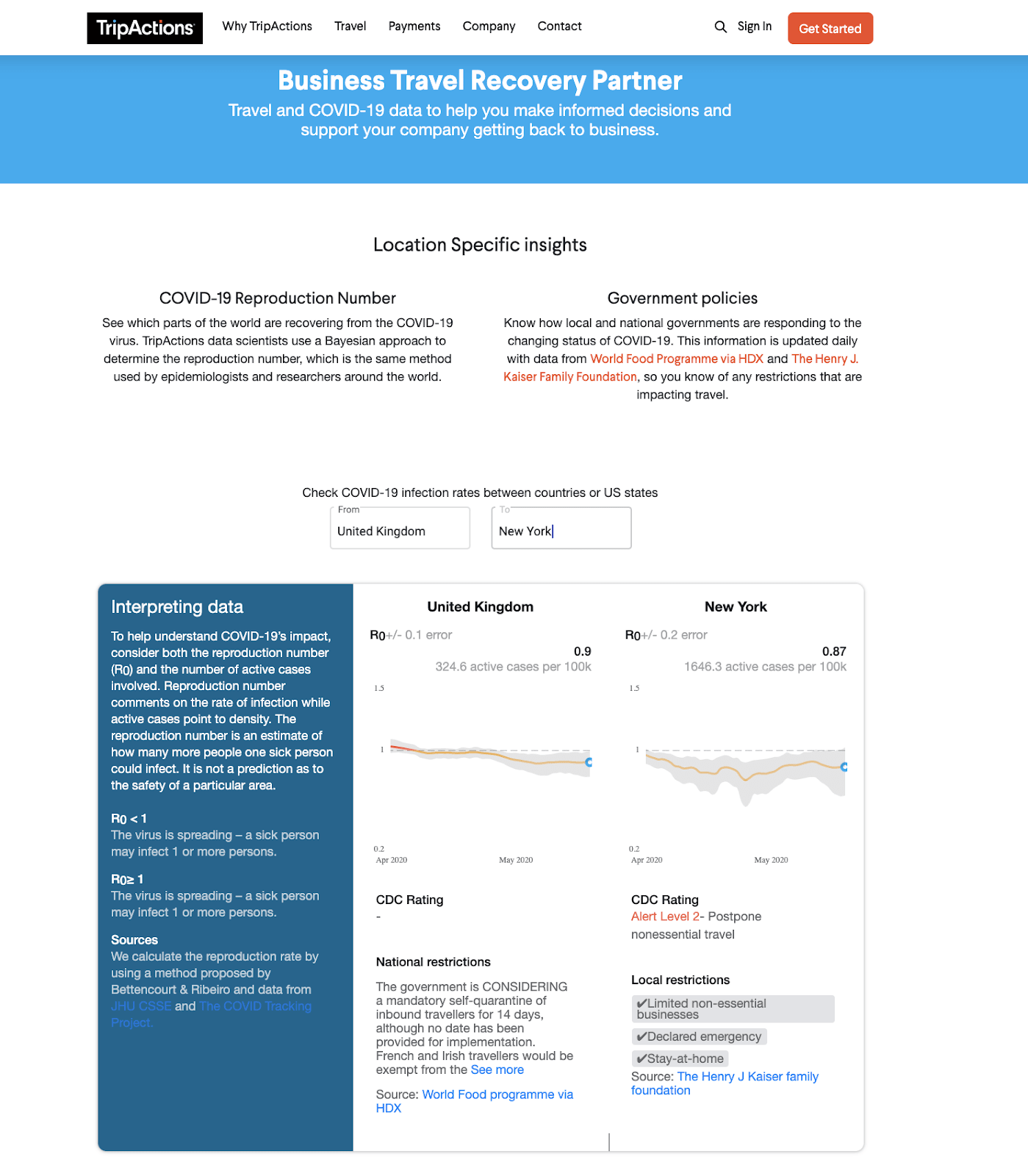 Combined, these new TripActions features and functionality give executives, travel managers and travelers themselves the confidence they need to get back to business and to pursue business travel safely when ready. TripActions is applying data science and technology innovation as a cloud-based T&E management company and travel agency to enable smart business travel decisions and global business recovery. We look forward to wishing our customers and their employees 'safe travels' again soon. #letsgo
Return to blog