Return to blog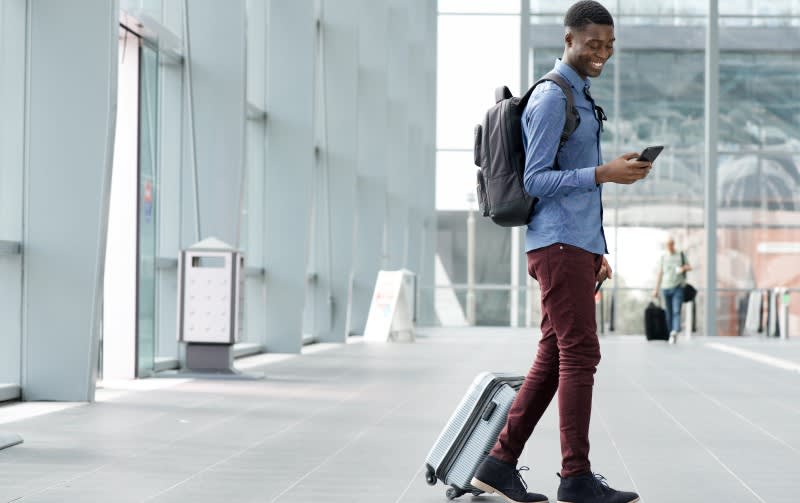 June 24, 2020
Elevating the Travel Experience with New Self-Service Tools
As travel bookings begin to resume around the world in both the leisure and business sectors, it's clear that the traditional travel experience is no longer what travelers or corporations need. From flight stats to COVID-19 virus infection rates to government requirement data, business travelers need to know more and have more control than they did just five months ago. For these reasons, TripActions is bringing a new level of self-serve tools to the market to support our customers as they begin traveling again.
According to Adara.com, flight and hotel booking volumes are increasing significantly around the world, though these bookings are led primarily by the consumer market. From the TripActions perspective, this is happening for two reasons. First, many companies are doing everything they can to protect travelers -- including limiting the volume of currently-permissible air travel. But on the platform side of the equation, it's also likely that travelers are not getting the information they need from their traditional TMC because their technology is built on an antiquated foundation. As a result, travelers lack the real-time data that they need to feel confident in booking travel -- as well as other technology like self-serve tools to help them adapt and adjust their travel plans -- something travelers expect in 2020.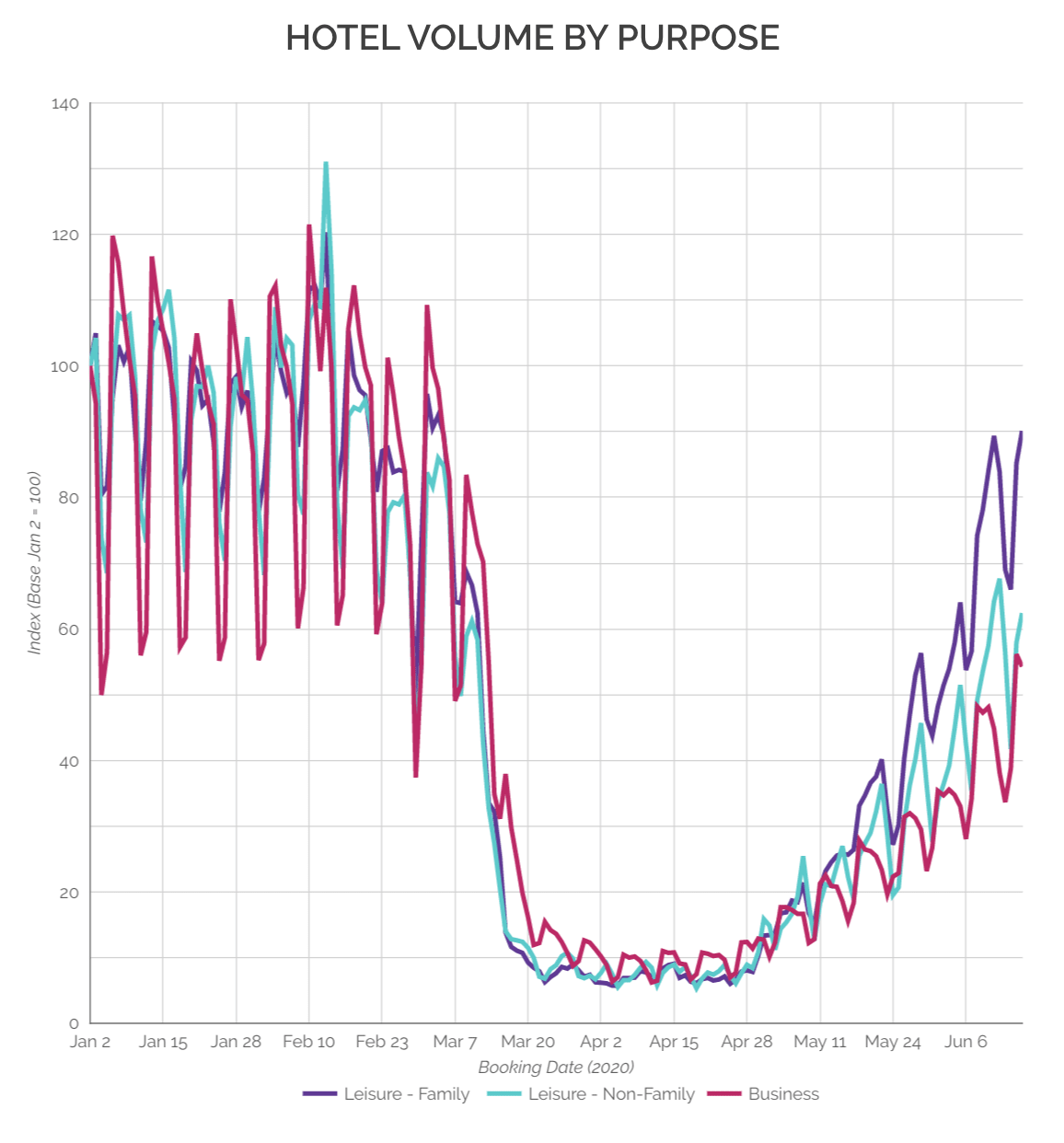 This data highlights global hotel booking trends over the last 6 months in the wake of COVID-19
As TripActions monitored the increasing number of inquiries to our global travel agents, and worked with our travel partners to gain insights into the full travel landscape as a whole, it became apparent that corporate travel must follow TripActions lead by investing in the user experience in order to ensure that each and every traveler has the tools and data required to make informed travel decisions.
Today, TripActions is pushing the business travel industry one step further, enabling travelers to change hotel bookings anywhere in the world. This is a natural followup to our in-app self-service flight change tool - a feature launched last September that is currently being used for nearly 15% of all flight bookings.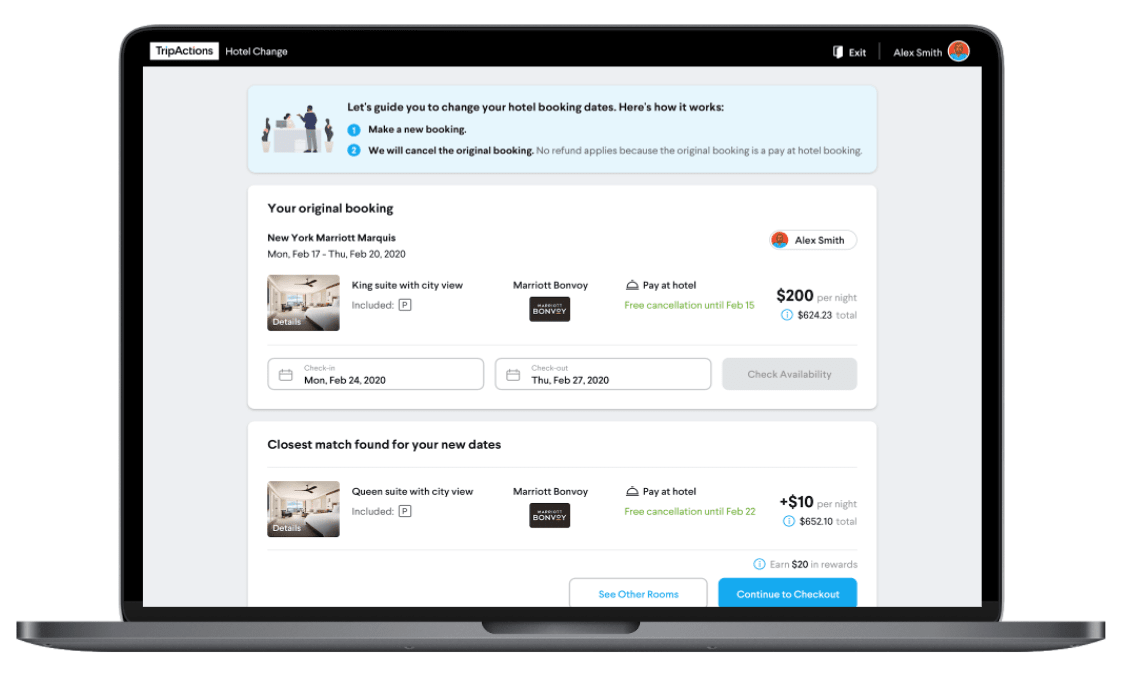 No longer do travelers need to wait on hold with travel agents to modify their hotel stays. When travel plans change due to meeting cancelations or unforeseen events, travelers using TripActions now have the ability to modify their hotel bookings with just a few clicks.
At TripActions, we understand the risk associated with business travel in today's environment, and are doing everything we can to elevate the traveler experience to promote their health, safety and well-being while on the road. To ensure this can happen today, all of our self-serve capability and agent assistance come with no additional fees.
Our promise during regular and these uncertain times is that we will continue to deliver industry-leading T&E technology paired with best-in-class travel agent service that enables business travelers to focus on being there, rather than the process of getting there. To do so, we continuously work with our customers to better understand their current and future needs. We will continue to push the boundaries of the business travel experience. In-app self-serve flight change, hotel change and trip cancel features are just the beginning.
Return to blog