Return to blog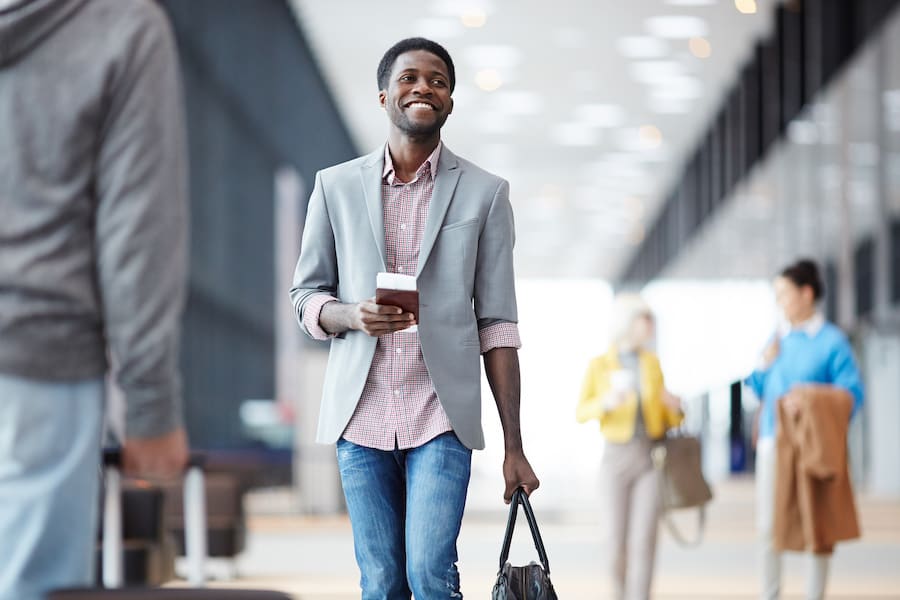 December 8, 2020
Easily Transfer Unused Tickets to TripActions
Right now nearly 1 in 10 business travelers are utilizing unused tickets when booking. That's 10x the normal rate.
Companies today are logically prioritizing the use of millions of dollars in unused tickets earned at the beginning of the pandemic. This approach, however, poses a unique problem to travel managers and finance leaders who are eager to not lose out on this spend, but who are also concerned with the vast quantity of time required to manage these unused tickets and ensure proper utilization.
Many organizations are also realizing that their current travel management platform does not provide the real-time visibility or data they need to keep travelers safe or track spend needed to make insight-driven decisions. As more than 500 organizations have made the switch to TripActions since March 2020, a regular pain point heard by customer success teams facilitating the transition is that travel managers and finance leaders fear that they'll lose literally millions in unused ticket value.
The good news is TripActions is now able to automate the transfer of unused tickets, vouchers, and travel bank funds to the TripActions platform. These tickets will automatically appear in the traveler's booking flow and Admin Dashboard, and will be applied by TripActions at checkout.
Due to superior technology and a close relationship with suppliers, TripActions is the only travel management company that can ensure the transfer of all unused tickets irrespective of whether or not a company has an agreement with an airline to transfer credit via a UATP card.
Once organizations transition to TripActions, the platform will automatically show and apply unused tickets to travelers and bookings regardless of how the value was transferred.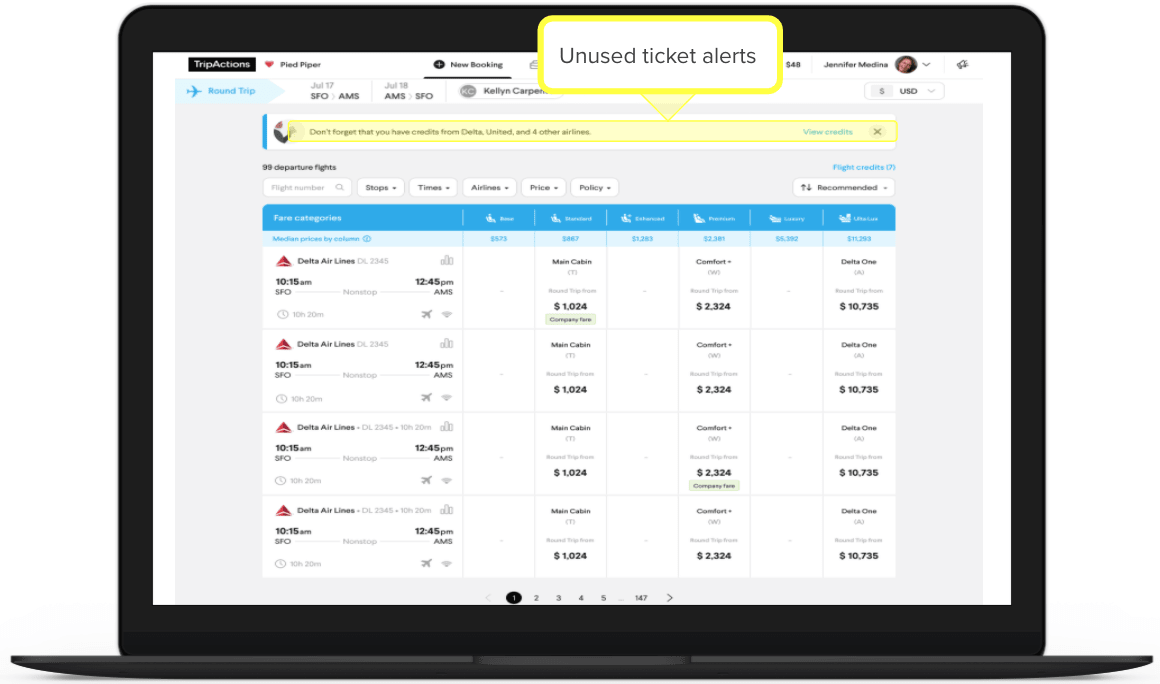 The platform also provides automated real-time reporting on these unused tickets with granular data on a booking level, which highlights how much was redeemed as well as the unused ticket exchange fees that might be applied by the airline. In short, you'll know up-to-the-minute savings based on unused ticket use.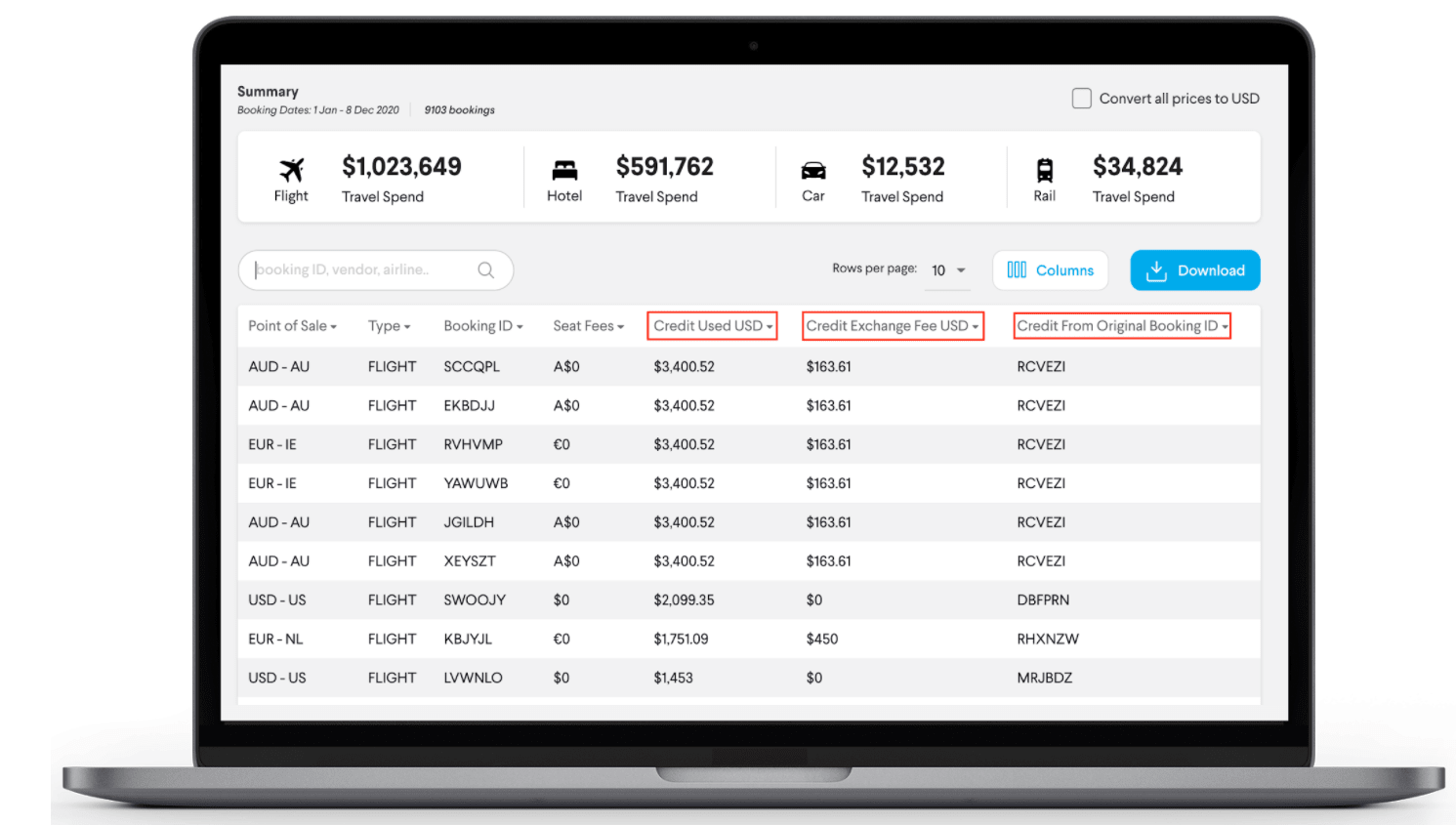 For travel managers and finance leaders facing an overwhelming unused ticket expenditure and potentially significant exchange fees, the TripActions Accelerator Program and consultancy team can provide guidance on how to best streamline and optimize air travel spend.
To learn more about the best way to manage unused tickets and waivers, download the TripActions guide to managing unused tickets today.
Return to blog