Increase financial agility with real-time visibility
When reconciliation is instantaneous, finance and accounting teams have immediate knowledge of how much is being spent and what it's being spent on. This makes it more effective for finance teams to manage cash flow and allows for accurate budgeting, planning, and forecasting.
5 Simple Ways to Improve Expense Management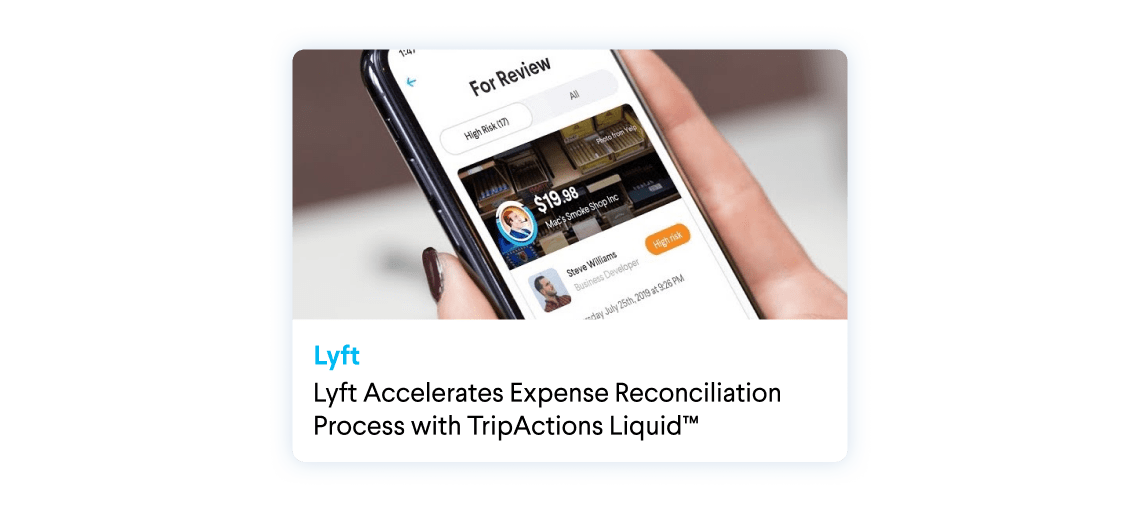 Lyft Accelerates Expense Reconciliation Process with TripActions Liquid™
Lyft is a publicly traded ridesharing company based in San Francisco with thousands of employees across North America. At this scale, their team needed a way to balance administrative compliance with efficiency and TripActions Liquid was the perfect end to end solution for this.
Take your travel management expertise to the next level